Diwali Inspired Bonfire Night Party
So, as we say goodbye to October, I suppose we have to admit to ourselves that summer is now behind us.  And time to get all autumnal with the planning of a Bonfire Night party!  Think differently this year – and look to a Diwali Inspired Bonfire Night Party instead of the usual fayre!
Some love it, some hate it but I think Bonfire Night is one of the best family occasions in the party year.  It's a chance to get everyone together, enjoy the great outdoors and eat some great hearty food.   Obviously, the main ingredient for this party, are fireworks.  However, I'm suggesting that this year you try something different and combine some traditions from another celebration that falls at this time of year– Diwali. This Hindu 'Festival of Light' is a joyous occasion, all about family, close friends and yes, of course, fireworks!
The lighting of lamps is a huge part of Diwali.  Illuminate the entrance to your event with small decorative oil lamps in silver and gold.  To create a truly stunning display, combine your lamps with some rangoli designs.  Rangoli decorations are made on the floor from coloured rice, flour or sand.  The intricate, brightly coloured patterns are a symbol of good luck.  They look particularly effective in gently flickering lamp light.  Don't be fooled into thinking these look easy to create.  You will need to plan your design very carefully, but the result will be unique and will really make a statement
Décor
Décor-wise, you can choose to continue your theme by draping soft furnishings in brightly coloured silks and using votive candles and strings of delicate lights to light your rooms.  Cover tables in bright linens.  Pick out an Indian motif such as a paisley pattern as your design accent for napkins.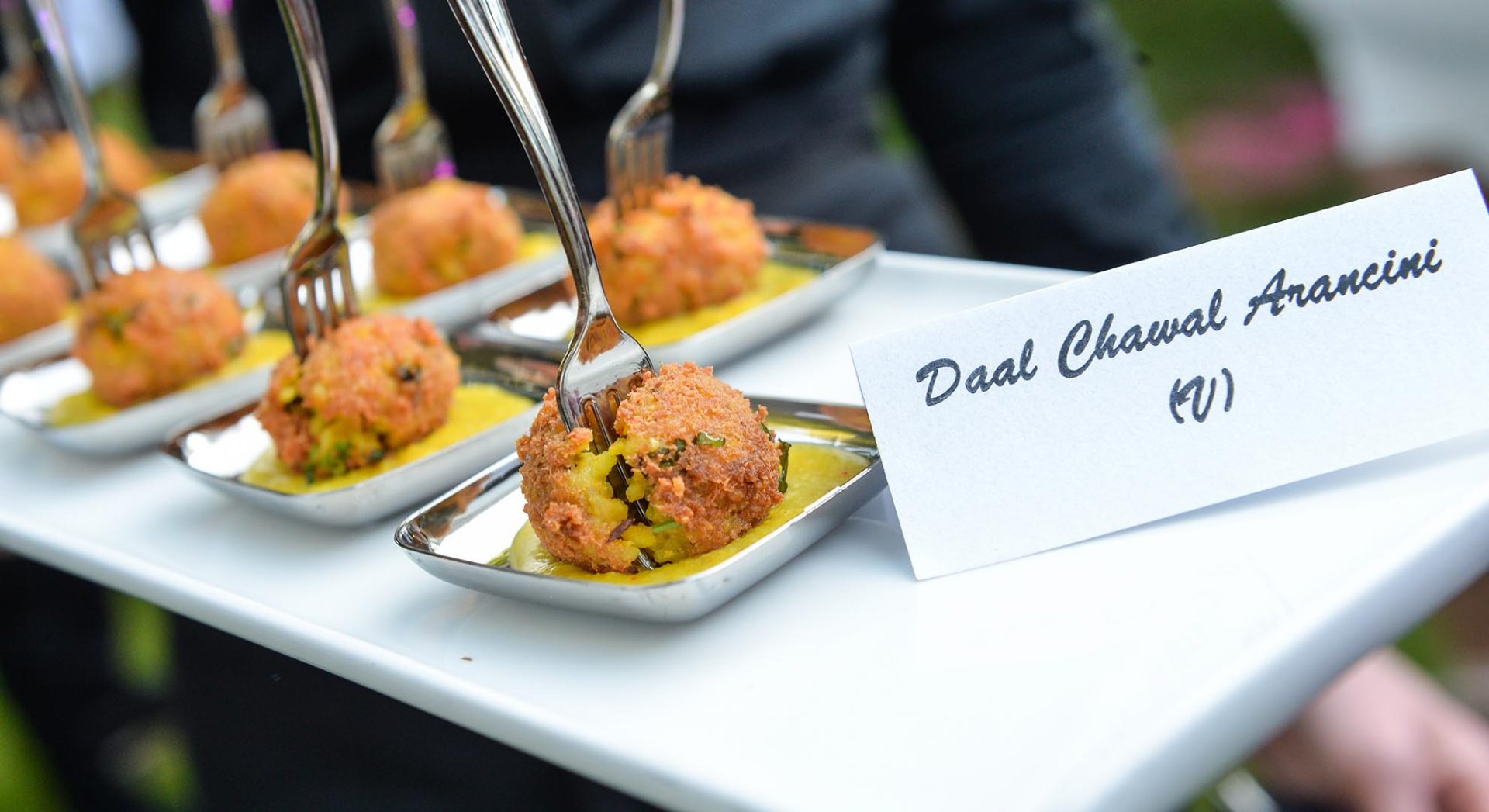 Food
As November can be very chilly, offer your guests hearty food – if they have been standing outside ooing and ahhing at your fabulous fireworks, they deserve some warming sustenance!  Ditch the jacket potatoes or bangers and beans in favour of steaming velvety pumpkin soup (you'll have plenty left over from Halloween!), lightly spiced with cumin.   Serve in an oversized mug with a generous selection of traditional Indian breads – this is guaranteed to hit the spot and will keep those hands warm too!
For those with a sweet tooth, offer a selection of both traditional Bonfire Night fair and Indian sweets.  Parkin and toffee apples will keep the traditionalists happy whilst fudge-like barfi and sticky sweet jaleebi will be a big hit – especially with the children.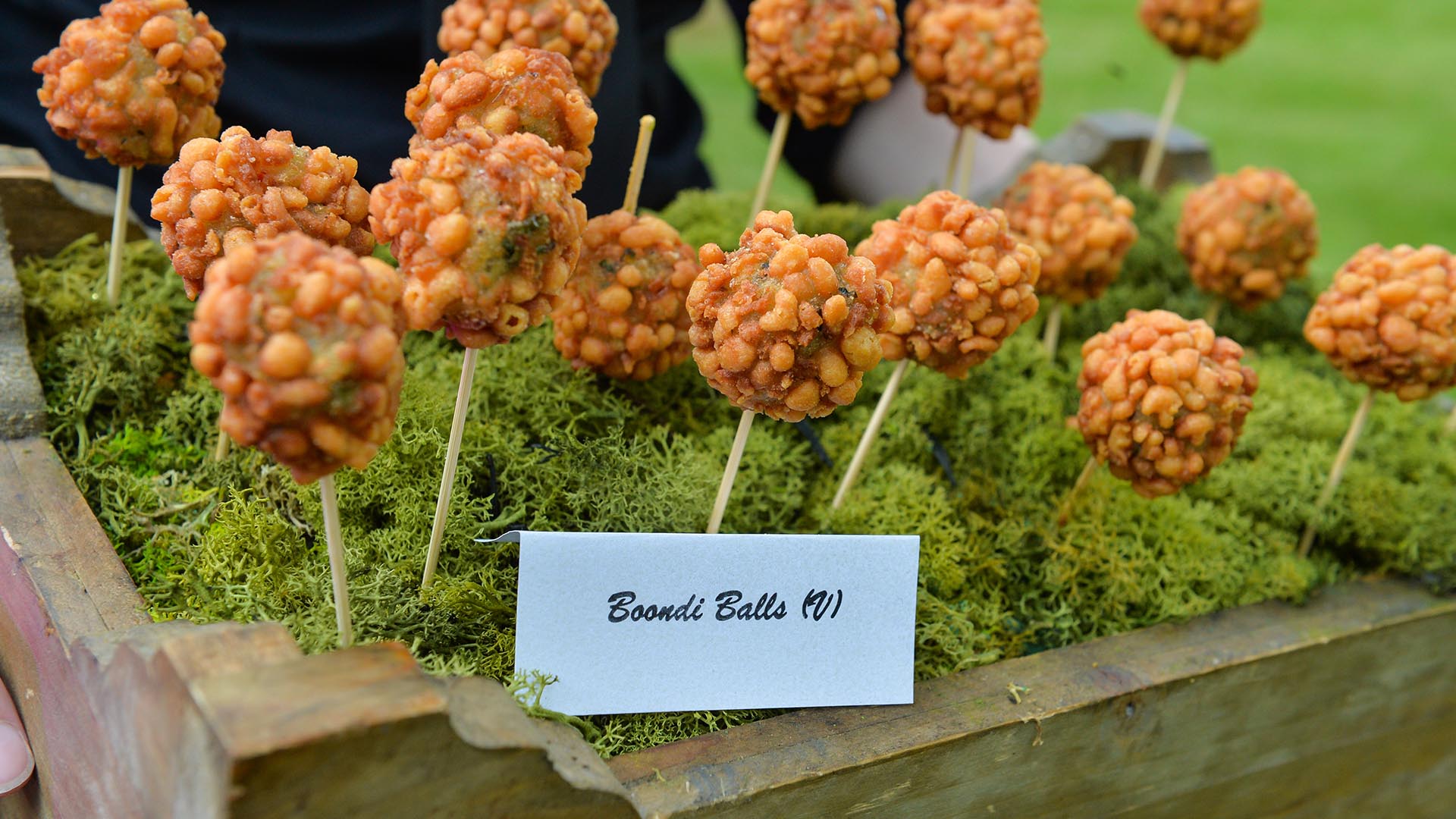 Drinks
Along with warming food, I would also suggest providing warming drinks.  Cinnamon infused mulled cider is a great warming drink.  For those who would rather something non-alcoholic, serve rich hot chocolate with a selection of syrups and toppings.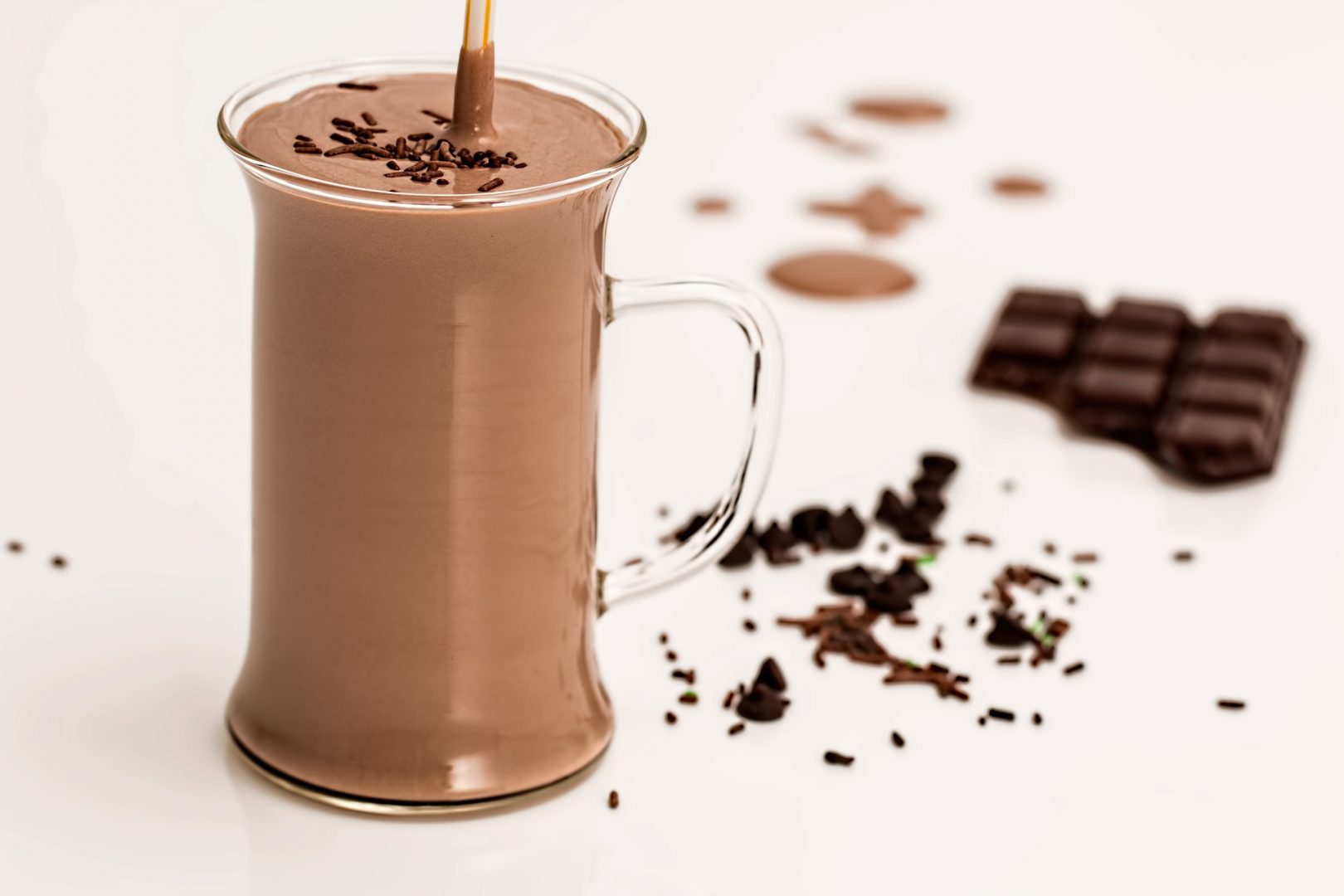 Fire Pit
And finally, Bonfire Night is an outdoor celebration.  Try keep it that way by building a bonfire or at the very least a fire pit.   If you are building your fire on grass, cut a large disc of turf away and surround your planned fire with bricks or stone, to contain it.  Once you have made sure that any young guests are supervised and that someone is keeping the fire burning, you and your guests can then spend the rest of the evening relaxing, chatting, roasting marshmallows and enjoying the great outdoors! 
I hope our Diwali Inspired Bonfire Night Party tips have helped.  Plan, and enjoy!!