Latest Wedding Style Tips
'Put Your Wedding in Lights' 
('Put Your Wedding in Lights' – First Published in the Cheshire Magazine in Feb 2017)
Is it really two months since the clock struck midnight and a % of romantic males and females got down on bended knee! Has February really come around so soon? The month of romance (if somewhat a little contrived on occasions) and for me, one of the busiest of the year. Planning actual wedding proposal events, as opposed to the wedding itself, is a relatively new concept but one that is booming – it's one of the latest Wedding Style Tips that we love the most! Couples are looking to combine something romantic with something bespoke. A memory that will never date. The lead up to that big day – start in style!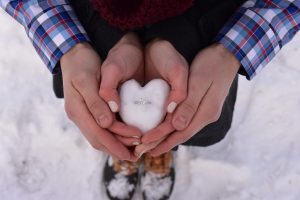 February precedes the months ahead when brides and grooms are finalising their wedding plans and are looking to me for inspiration! 2016 was all about historic venues, large events and traditional wedding concepts. 2017 will see an emergence of a different kind of wedding combining some of the above with the eclectic boutique, stylish, fun.
Couples arrive at HQ with either a long-held dream for their wedding, which I then transform into a reality, or the polar-opposite – waiting to be inspired and excited! As a planner, I have to be in tune with the excitement, the emotions, the restrictions and the expectations. I work closely with each couple to draw-out what their vision of the big day really looks like, or design a wedding concept around their individual personalities to create something that floats their boat – big time! A wedding should always capture something of the couple's uniqueness, a sense of fun and that priceless touch of TLC!
Want the Latest Wedding Style Tips? Asking what will the best dressed weddings look like? Here's a few hints to get your started:
1 – Small and beautiful. Intimate wedding making the most of boutique hotels, rooftop gardens and private residences. Infused with your own individual personality these small weddings will allow couples to keep wedding lists to closest family and friends, and invest in more luxuries in the catering and entertainment for a stylish day.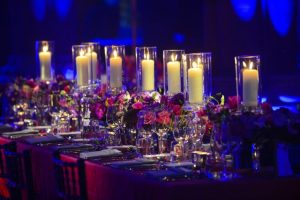 2 – Industrial chic. A trend started in 2016 and set to continue. The architectural grandeur of warehouses, urban lofts and even Victorian pumping stations are a striking backdrop. Capturing the trend for strings of Edison bulbs hung above rustic wood and tarnished metal, imperfect, rough brick walls washed with theatrical lighting to add atmosphere, a blanket of oversized candles celebrates the space and marking the entrance – the luxury of industrial buildings is set to continue.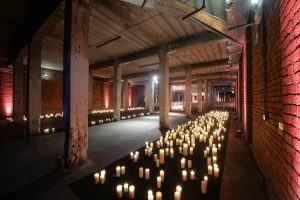 3- Put your name in lights. Oversized letter-lights spell out a happy day, are a perfect focal point, and light up industrial décor. In a softer garden setting they twinkle amongst the bushes! Choose your backdrop – a rusty metal styled finish on the lights or a stark support to the lettering, and they will work perfectly.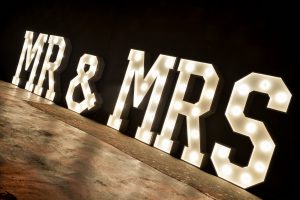 Related Topic: Large or small wedding, what is right for you? https://www.tlc-ltd.co.uk/big-or-small-wedding-whats-right-for-you-taylor-lynn-corporatio/
4- Time to Savour. Sharing plates or tapas style dinners are very much on trend. Long tables lend themselves to an assortment of dining options, both formal and informal. Unsophisticated foods, cooked to perfection and creatively presented. Polished tables and an eclectic mix of painted chairs or benches with brightly coloured cushions and throws. Bo-Ho, barn, continental or cutting edge!
5 – Sweet Tastes. Wedding cakes will always be a key part of a wedding, but 2017 sees the increasing emphasis on a dessert table, rather than just the cake. An ice cream bike, a mountain of chocolate, a tower of brightly coloured macaroons. Theatrical centrepieces combined with dessert– utter bliss!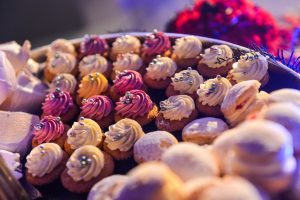 6 – Brunch weddings. Pancakes stations, omelettes cooked to order, Bucks Fizz, delicate smoked salmon and cream cheese on a bagel. Strut down the aisle early, follow with a brunch party and jet off on honeymoon that night! A favourite for the more shy and discreet, especially for smaller weddings and second or third time romance finders!
7 – Trucks, trucks and more trucks! Fresh coffee, wood fired-pizza, burger sliders and ethnic favourites, are hugely popular. The choice is mouth-watering, from VW camper gin bars, to traditional fish and chip vans, vintage bus wine emporiums to afternoon teas! Great as the main event, and even better for those evening guests! Start the engine!


So, they haven't proposed to you yet? Here's your moment. Leave this page open on the coffee table……if they take the hint, call me!
If our Latest Wedding Style Tips have helped – take a look at our advice on re-inventing wedding traditions: https://www.tlc-ltd.co.uk/wedding-traditions-reinvented-taylor-lynn-corporation/