Destination Guide: Enjoy Luxury in Leeds
This month our MD, Liz Taylor is speaking on the 'Future of Event Design' at the 10th anniversary Conference and Hospitality Show, Leeds First Direct Arena (30 April). If you're going along, check out some of our favourite spots in this vibrant northern city, and enjoy luxury in Leeds. Here's our suggestions:
If you're looking for luxury in Leeds, look no further than the regally named The Queens Hotel in City Square. Built in 1937 this stunning Grade II listed Art Deco venue has an unrivalled position for access to the city. It offers direct access to Leeds train station via a private entrance from the station concourse. If you are travelling by car, the hotel also provides valet parking for a fee. Now part of Q Hotels, there is a dedicated floor for suites where guests can enjoy an exclusive QClub level experience. This includes a private lounge and rooftop terrace.
First Direct Arena is equipped to host all level of events. From comedy clubs to music mega stars like Cher and Rita Ora; sporting events such as Europe's Strongest Man to major conferences such as the Conference and Hospitality Show. And let's face it, if you're going to invite the event planner industry in for a conference you've got to be good, because you're sure to hear about it if you're not.
The stand-out feature for large conferences is the venue's unique 'super theatre'. This holds 12,000 people with all seats facing the stage. Depending on the size of event, the Arena also offers more intimate spaces for numbers as small as 10. Choose from classroom style facilities, boardrooms and exhibition space.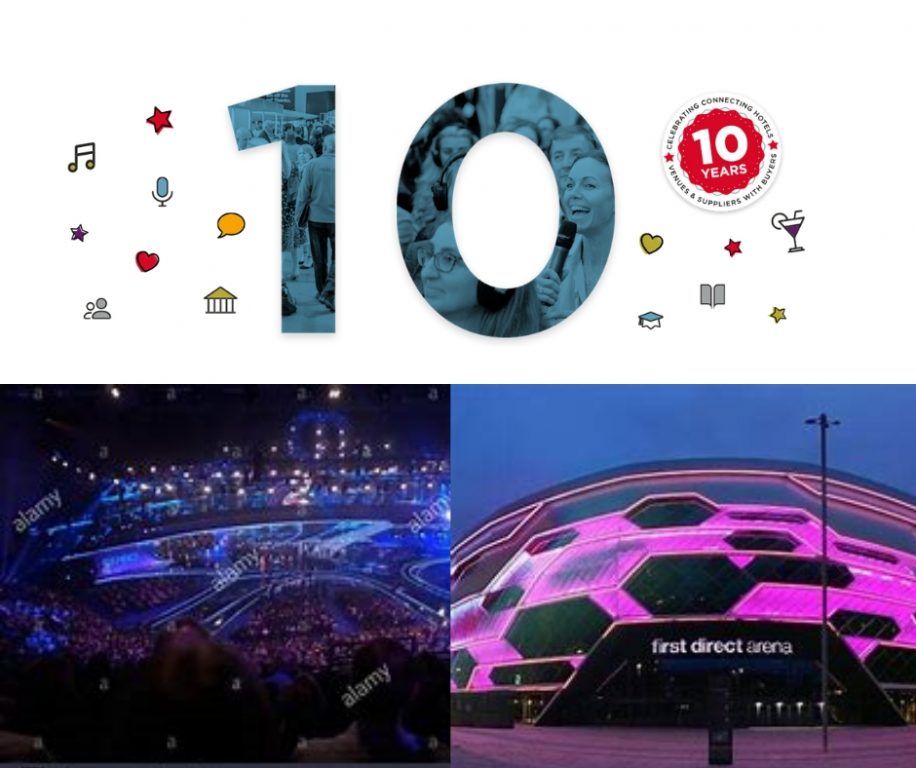 Best rooftop bar: Angelica
Spring is here. As the weather warms up there is no better way to experience a new city than rising above it to get a full panoramic view. Angelica is a perfect spot to relax and enjoy luxury in Leeds. Located on the sixth floor of the Trinity Leeds Shopping Centre, the rooftop bar has a wraparound planted terrace for unrivalled city views. Every Saturday night the roof bounces the vibes of resident DJ club night Razamataz. The restaurant and terrace are also available for exclusive hire and can host between 20 and 160 guests.
Best lunch spot to wow a client: Arnolds
At Arnold's the Yorkshire experience is central. This independent restaurant, on Wade Lane in Leeds Arena Quarter, prides itself on serving locally sourced, seasonal produce, showcasing the very best of Yorkshire and British ingredients.
The restaurant is available for full exclusive hire. There is also private dining available for up to 26 guests, with business facilities such as high-speed internet, hidden digital screen and full audio-visual equipment.

We also couldn't leave out one of our favourite dining spots; The Ivy Victoria Quarter.  
We love their casual menus with unique interior and impeccable service. Popular with celebrities and social movers, The Ivy never fails to impress.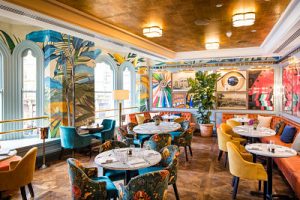 You don't have to journey far from Leeds to feel as if you are a world away from the hustle and bustle of the city. Leventhorpe Vineyard in Woodlesford is accessible by car, bus or train. Plus it is open most days for sales. Founded by George and Janet Bowden in 1985 the vineyard was the first to re-introduce commercial wine growing back into Yorkshire. The couple, who are members of the English Wine Producers, produce a range of award-winning wines. White, red and sparkling, both white and pink. All of which are made from grapes grown on site within their five-acre vineyard and produced in their purpose-built winery.
If our destination guide has helped, you should check out our Ten UK Cities Popular With Event Organisers