Bank Holiday Brunch Tips
For the TLC team, brunch is our favourite meal of the day. Whether you view it as more of a lazy breakfast or an early, leisurely lunch – what could possibly be wrong with either of those options? With bank holiday weekend coming up, we're sharing our ideas on turning breakfast into a break-FEAST. With our style guide and brilliant bank holiday brunch tips.
One Pan Brunch
A full English is often the go-to dish for a tasty brunch, but with all those pots and pans and the need for precise timing, it's likely to be a stressful option. Not to mention keeping you, the host, sweating it out in the kitchen, while your guests enjoy the party.
But what if we told you there are ways of creating the full English experience with just one pan? If you're cooking for a crowd try this one pan breakfast bowl from BBC Good Food. Cooked in a huge paella pan or cast-iron skillet for added theatre, then serve it up direct from a beautifully decorated table. A lovely, sociable way for guests to dine and delicious to boot.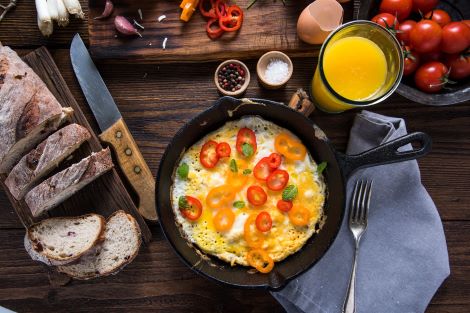 Another option is to lay strips of the best smoked or sweet cured bacon you can find (you'll need at least 250g) across a large fairly deep roasting tin overlapping to cover the base and sides. Then arrange the slices of cheese over the bacon.
Take a large mixing bowl and whisk in some eggs (use 10 to serve six people), together with one tablespoon of milk, freshly ground black pepper and a little salt (be careful with that because of the bacon). Pour the egg mixture all over the cheese and bacon, then spoon blobs of sour cream (you'll need about 150ml) all over the top. Transfer the dish/dishes to the pre heated oven and cook for 25 – 30 minutes or longer until it looks beautifully golden and puffy, but firmly set – a bit like a soufflé! Scrumptious! This recipe serves six but just multiply the quantities if you have more guests.
Sweet, Stress-free Brunch
Breakfast as any cook knows, can be a demanding and complicated meal, asking for the skills of a mathematical genius to get the ingredients cooked to perfection all ready at the same time! The secret is to plan ahead. Choose dishes that can be prepared well in advance then simply warmed through and served up on the day.
If your party guests are known for their sweet tooth there are many tasty options to serve up. Try the Blueberry Cheesecake Breakfast Bake from The Ktchn – it tastes divine, looks sensational and is sure to keep guests coming back for seconds.
Pancakes are another great idea. Especially the American style ones served in a huge stack with a host of mouth-watering toppings for guests to choose from. You can cook them in advance and store them in the fridge for a few days. Simply warm in the oven when your guests arrive.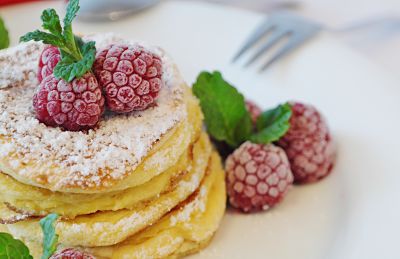 Another take on this (and a real crowd pleaser) is to create a stunning pancake cake such as this truly Instagrammable option from none other than Tesco. This version uses classic lemon flavours, but chocolate, raspberry and white chocolate or cream and mango or passion fruit coulis would work just as well.
https://realfood.tesco.com/recipes/lemon-drizzle-pancake-cake.html
Individual brunch
A sure-fire way to make everyone feel special with their own miniature pan of baked eggs to each of their guests. Throw in some fresh herbs and pesto to add a real flavourful punch. Great for vegetarian guests but you could also cook a huge batch of sausages or bacon to serve in the middle. To create a sumptuous banquet style feast why not serve up a juicy, carvery ham or lay out some fresh smoked salmon. And don't forget the soldiers for dipping – but any old bread just won't do. This decadent brunch deserves an upper crust option such as sour dough or artisan breadsticks. Ideas are endless!
If you want to offer guests a healthier option, you could give them each their own chocolate overnight oats or a tasty and wholesome pitaya bowl layered up in kilner jars. The colours look just wonderful and they will satisfy a sweet tooth without being too unhealthy. Fruit kebabs look just gorgeous on the table too and are really easy to put together.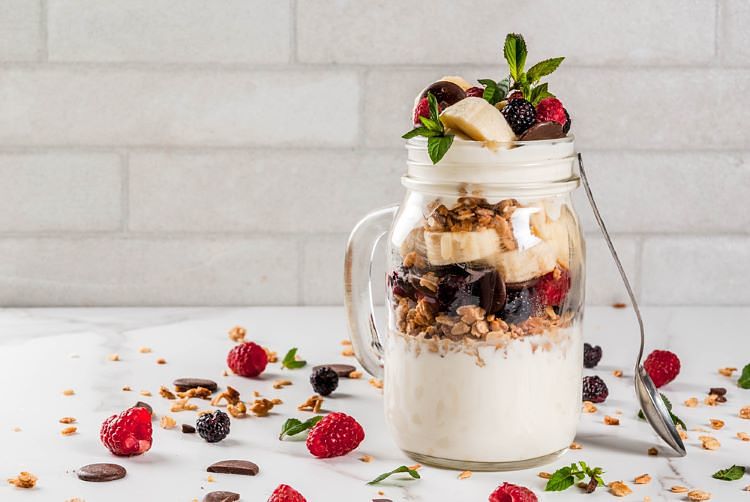 Cheats brunch
Who wants to spend their bank holiday slaving over a hot stove? Not us! We see absolutely nothing wrong with heading down to your local deli or patisserie and picking up a selection of freshly baked pastries, cakes, breads and savoury treats to delight your guests.
Lots of our favourite restaurants are also doing click and collect options right now. So give them a call to see what kind of package they can offer you.
However, if you're passing on the cooking then be sure to channel your energies into presentation. Layer up your table in seasonal colours with some gorgeous fresh flowers. You could write out your menu on an old mirror or chalk board if you have one. If you're not particularly creative then there are some gorgeous balloon garland kits that you can order online. Or stick with traditional, vintage bunting. We love to add a pop of colour with charger plates, coloured glassware or simply some brightly coloured napkins.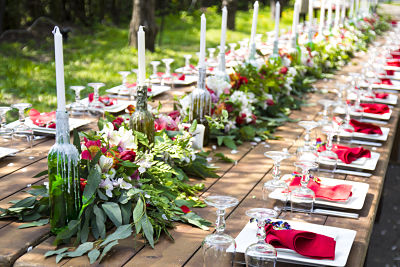 Liquid brunch
Then for the all-important lubrication! You'll need to greet guests with the delicious aroma of fresh coffee brewing of course, but the great thing about a brilliant Bank Holiday brunch is that you can be generous with the Prosecco or the Cava without worry of sending guests to work with a hangover the next day. If your budget allows, get a few bottles of Champagne in for the purists, but we defy anyone to be able to tell the difference when you're mixing it with orange, peach or cranberry juice. The ubiquitous Bucks Fizz is an ideal brunch standby, but what about ringing the changes with a Bellini or Mimosa bar?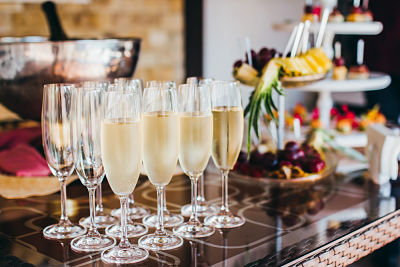 Keeping it teetotal? How about a wonderfully healthy green smoothie to tickle the taste-buds… cucumber, apple, pear, celery, ginger, fresh mint, lime and spinach are favourite ingredients and a real energy boost to liven up your guests in the morning!  Or how about a slate of smoothie shots?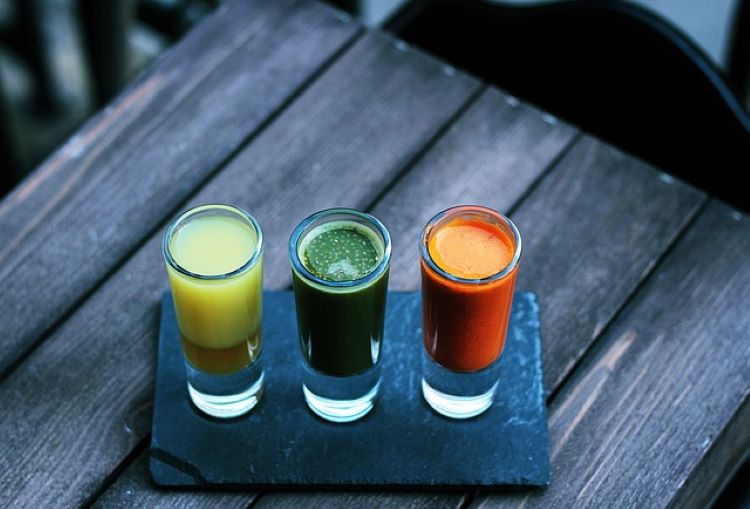 And finally, make sure you plan your Brexit – 'Brunch Exit' strategy!
Brunches are lazy and luxurious and you want your guests to feel relaxed, like they're in no rush to leave. However, if you're starting early, you'll want to make sure your mid-morning soiree doesn't go on into the early hours. Plan for your wind-up strategy in advance. Be it coffees and carriages (ordering taxis for guests). Or handing out party favours. You need something to signify that it's time to wind up the party. At TLC we all ended up at the last brunch party, with a massive casserole and baked potatoes for supper because nobody would go home!
LATE SNACK
If our bank holiday brunch tips have left you wanting more, check out these recommendations from our friends at Vogue – the BEST BRUNCH IN LONDON