Ideas for Planning the Perfect 'At Home' Holiday
Everyone loves a bank holiday get away. And you'll certainly not be alone if you're hitting the road this Bank Holiday. In fact, there'll be an estimated five million people travelling for a UK staycation this weekend. However, if you're on a budget, still shielding, on a local lock-down, or simply don't want to fight to keep your 2m distance on crowded beach, TLC has channeled some of its expert planning into making your Bank Holiday more than a one-day party. Here's our guide to taking a staycation a little closer to home (well…at home actually), with easy Bank Holiday staycation ideas.
Liz Taylor, TLC's founder and CEO said:
"UK breaks are not a substitute or a poor relation for a foreign holiday. Having worked across the country at a host of incredible venues, I know just how much the UK has to offer and that can be true of staying home too. If you're travelling away this weekend, enjoy – embrace the UK's wonderful attractions and hospitality. And if you're staying home, give yourself some time off and treat your home like a (well-mannered) tourist. Create something fabulous and make it incredible. Exactly what TLC does with all its events – whatever the budget, style, venue and brief."
Read our seven ways to recreate that holiday vibe at home, in a collection of the best Bank Holiday staycation ideas.
Get a Deep Clean
One of the best things about going away is that you don't have to worry about housework for a short time, safe in the knowledge that the upkeep of whichever property you're staying in is not your responsibility. So, how do you avoid spending your bank holiday staycation cleaning? Book a full home deep clean that's how. Plenty of cleaning firms offer the service and for a fraction of the price of a hotel stay. When your home is all tidy, clean and sparkly, it'll be much easier to chill out and enjoy some time off without spotting any hidden nasties that just can't wait until next week to clean up.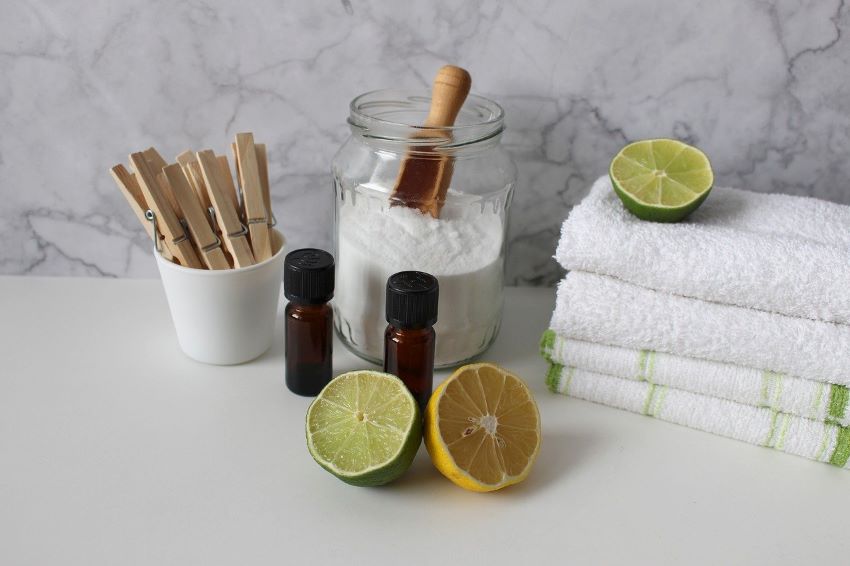 Splash Out
There's no kids club available with an at home staycation, so you need to do some careful planning to make sure they have enough to do. Giving you the time to do nothing!  If it's good weather then you can't beat a garden pool party, but a tiny paddling pool just won't do. Invest in the expensive sprinklers and water slides, as well as one of the bigger pools that can stay up for days to create an outdoor splash zone. Stock the freezer full of ice creams and frozen yoghurt and we can guarantee you'll barely see the kids all weekend.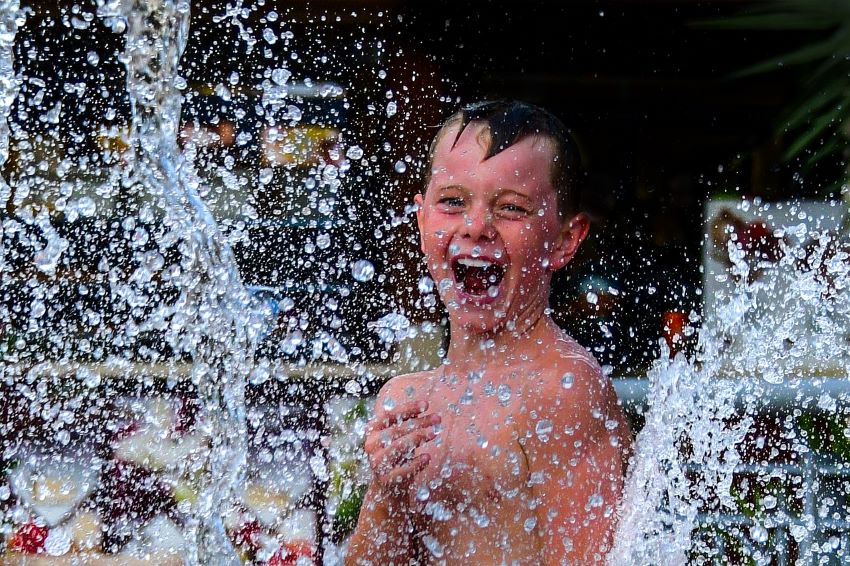 If your budget allows you could also invest in a hot tub, which can picked-up for under £500 nowadays or rented for even less – many come complete with lights, gazebo and a bottle of bubbly. Well, why let the kids have all the fun?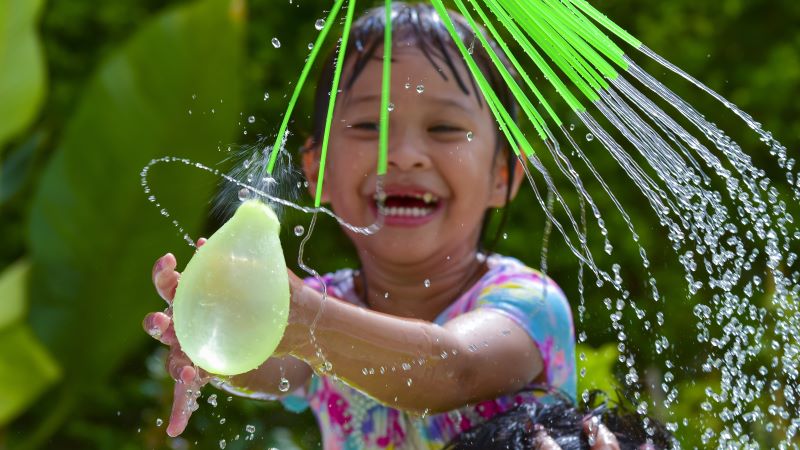 Play In
Giant garden games always go down a treat at our parties, and if it's raining many of them can certainly be moved indoors. You could also rent a big screen and projector and create a movie room for the weekend. Bring in lots of comfy blankets, beanbags and cushions as well as little bags of popcorn and a gorgeous printed schedule of the movies that will be showing.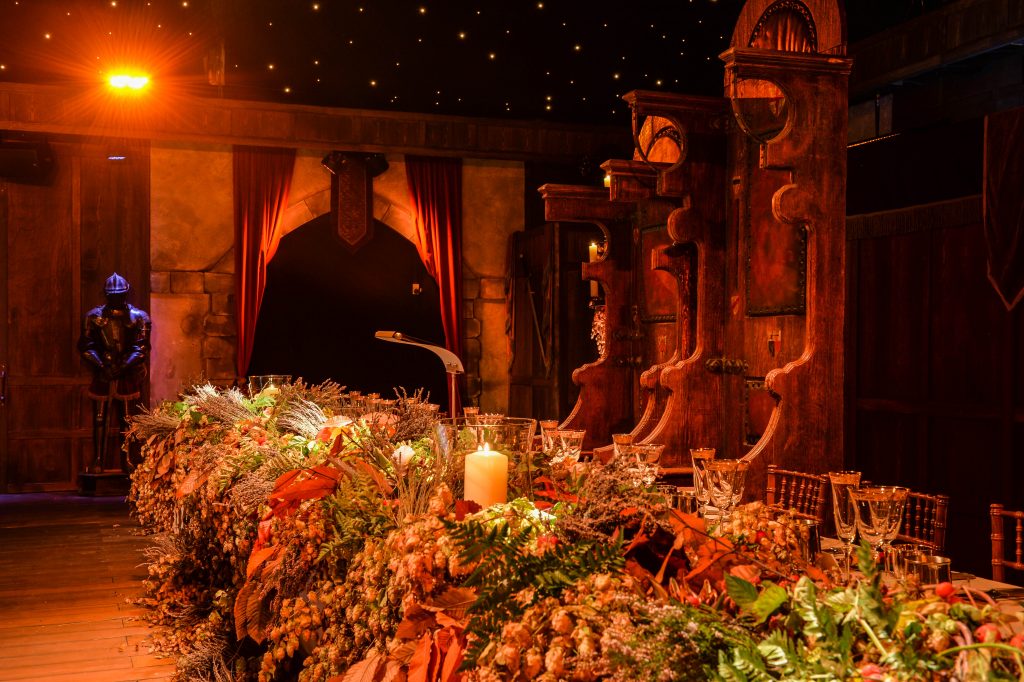 Then give the kids the go ahead to binge watch as many films as they like while you put your feet up and relax. Many channels such as Disney+ and Netflix offer a 7 day free trial – now is the time to try it!
Or set up a 'creation station' for even more indoor fun. Include lots of things for them to make and do, along traditional board games and goodies that'll keep them occupied all weekend.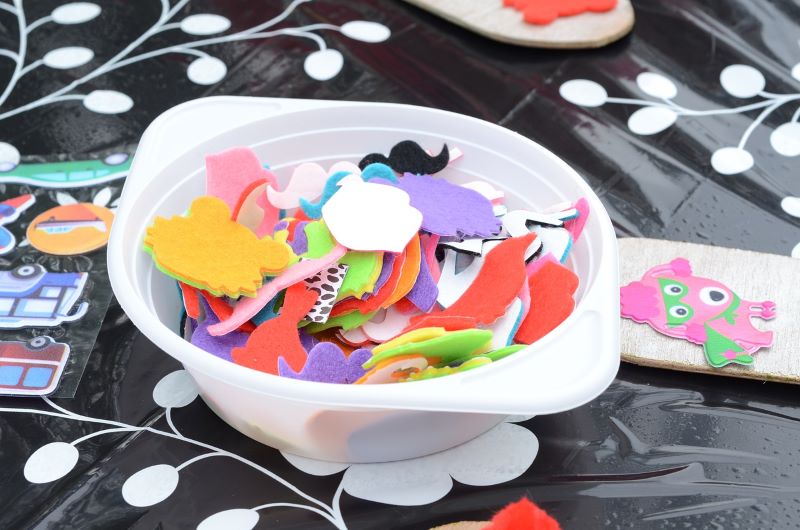 Order Room Service
Staycation rules say 'no slaving over a hot stove all weekend'. Lots of favourite restaurants are doing brilliant take away and delivery offers at the moment, so set the table with your finest table linens, dress with fresh flowers and charger plates and indulge in a decadent 'dine in' experience. Read up on wine to match the dinner or ask the restaurant for their recommendations. You can also order cocktails to go from many establishments or invest in your own cocktail making experience and learn a new skill.
Breakfast in bed? Possible. You can order a fabulous breakfast basket to be delivered to your door.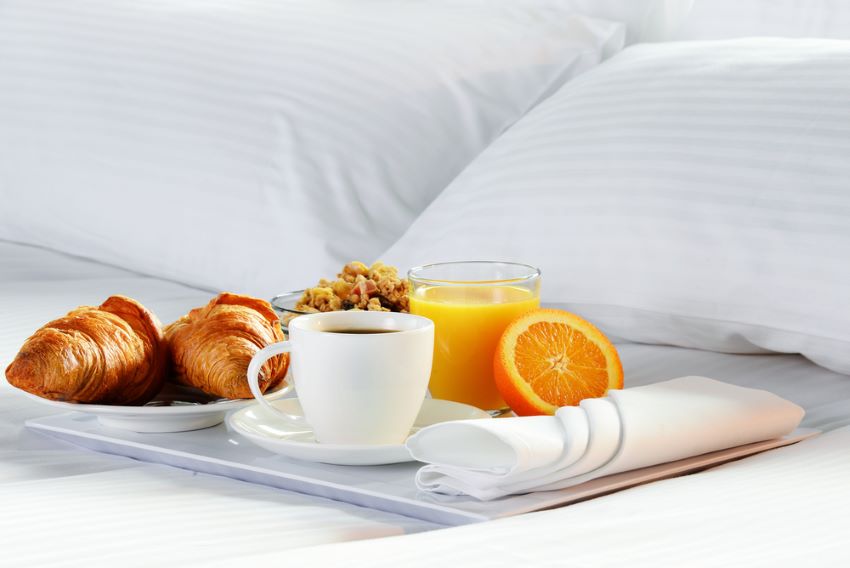 Explore Local
There are so many places close to home that we often never get round to visiting simply because  they're right nearby. Try to view your local neighbourhood through the eyes of a visitor and go and do all the must-see attractions while you're having some time off.  Visit that restaurant everyone keeps talking about, go to the nearest beach or beauty spot, try an outdoor pool and if you're jumping in the car, make sure you head in a different direction to where you usually go. Keep it to around an hour's drive so it doesn't become a chore – you may be surprised at what you find right on your doorstep. Just remember, you may have to book indoor attractions in advance so do a little planning.
Outdoors?  A picnic in the park and some outdoor games is always a treat for a family.  Make it special with a couples Champagne picnic hamper. And if you are alone … a flask of hot tea,  your favourite biscuits and a good read. Peace!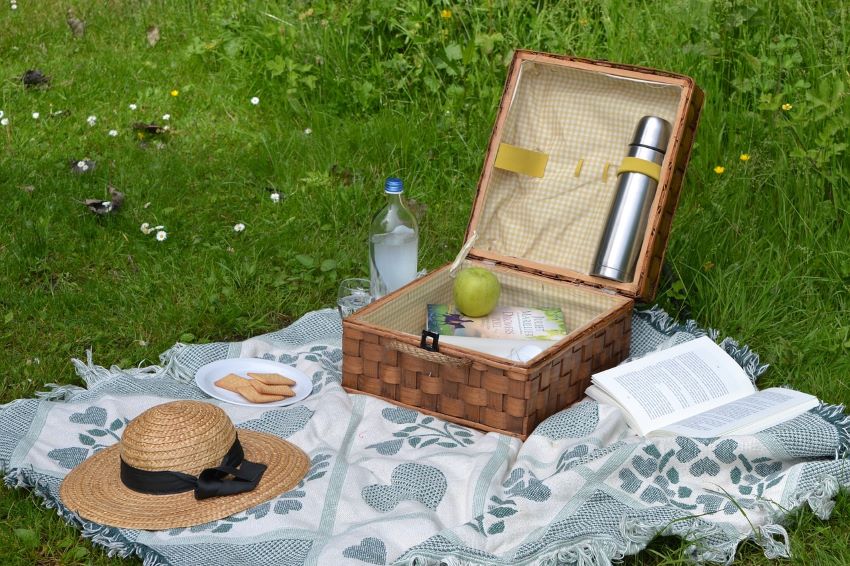 Upgrade to First Class

If you really want to feel like you're in a hotel, then it's time to make some sumptuous swaps in your home.
Nothing says hotel like a big comfy bed with luxurious linens. White is classic. Then add as many pillows as you can accommodate. If your mattress has seen better days, invest in a mattress topper which will restore your comfort levels and give you the best night's sleep. Blackout blinds are another way to make sure you're resting easy during your at home staycation.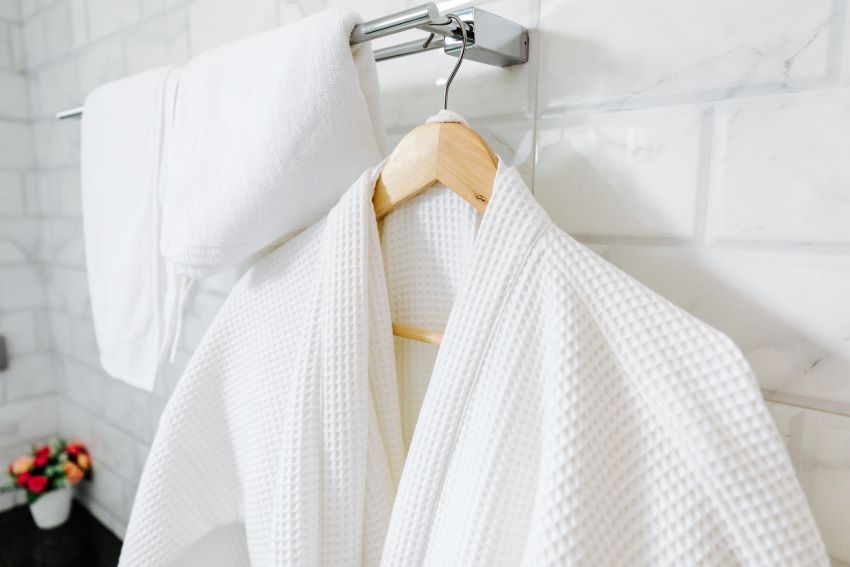 To elevate the hotel at home experience even more, you could even invest in a coffee maker in your room, set the timer (allowing a lie in of course) and awaken to the smell of freshly brewed coffee. You can have croissants and pastries ready too for a delicious breakfast in bed.
And if you usually ban TV in the bedroom then give yourself the green light for some bedtime screen time.  Go ahead and snuggle down under the duvet to watch a few of your faves.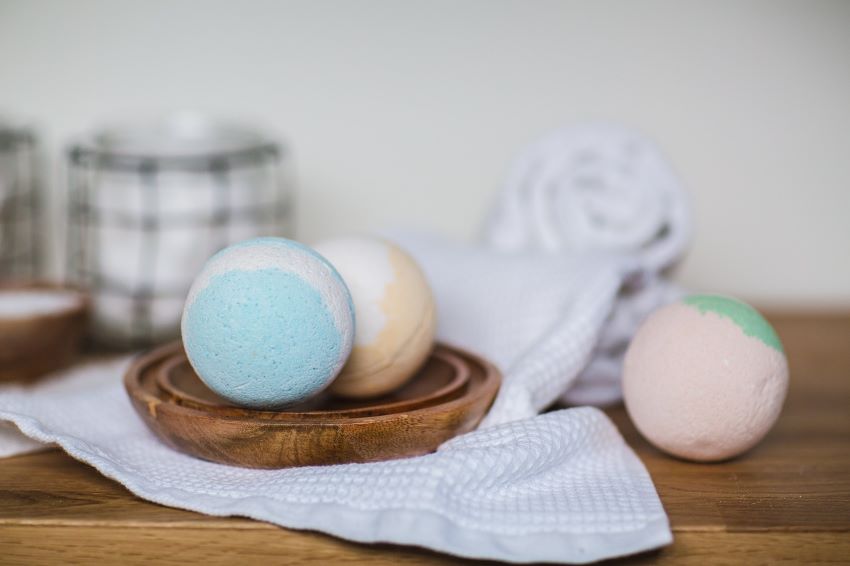 In the bathroom, get some huge fluffy bath sheets and snuggly spa-robe then indulge in some gorgeous treatments – allowing yourself lots of time off to really pamper yourself. Fill pitchers full of water infused with fruit to really up the spa experience. If you can get an appointment, why not have a mobile beautician come to you for a massage, some Reiki or a manicure/pedicure in the comfort of your own home.  Or buy a home spa kit to treat yourself to a luxury face pack and pedicure.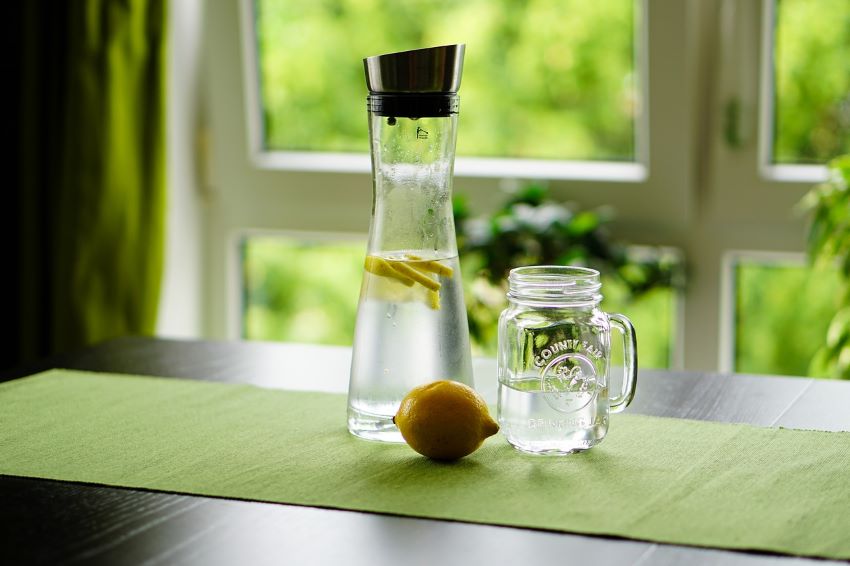 House Swap
A change is as good as a rest – so the old saying goes. So why not ask around to see if your friends are as in need of a change as you are? A traditional house swap will help you to get a new perspective on your local area. Or give you access to a lovely home away from home. You'll need to check there are no local restrictions in place, and that everyone is feeling well before you travel.  But this is a great way to have a holiday at home at a fraction of the cost of accommodation.
If you don't feel comfortable doing that, why not swap for a tent. Yes, glamping in the garden can be huge fun. Spend the night toasting marshmallows on a fire pit, telling late night stories and counting the stars with the kids. Bliss.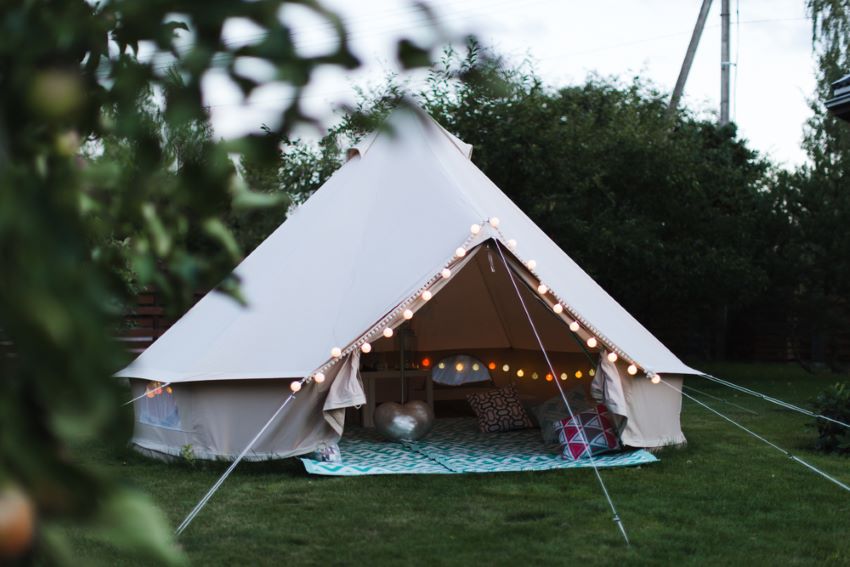 HOLIDAY FACT
Lastly, a question. Did you know…the first 'package holiday' as we know it today was organised by Thomas Cook in 1841. Travellers paid one shilling for the trip. They went from Leicester to Loughborough – enjoying a ham sandwich, a cup of tea and their own brass band to entertain them on the trip. https://www.dw.com/en/175-years-ago-the-first-package-holiday/a-19377143
GLAMOUR ADVICE
Take a look at these lovely ideas from our friends at Glamour Magazine All perfect Bank Holiday staycation ideas.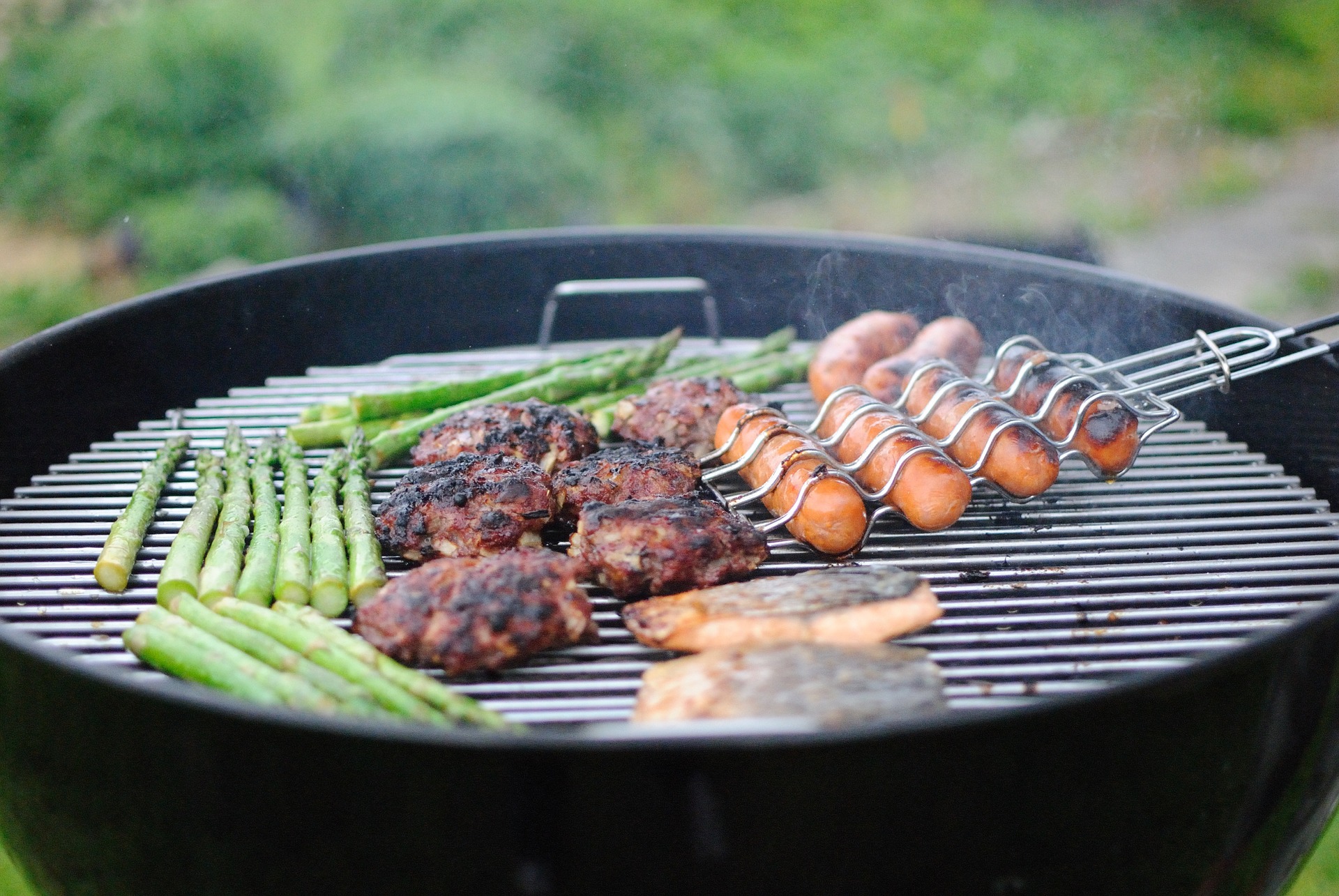 Is there someone that you want to share these ideas with?