Cristal Ball Wine Trend Predictions 2017
So far this year the trend is showing that 'on premise' wine sales are down and 'off premise' wine sales are up, which may mean that it's more likely that we'll be enjoying our alcohol consumption at home, so the more imaginative we are – the more fun we'll have.  And of course, we won't have to carry the mark-up that the sophisticated venues are charging. So, if you can't quite run to cases of Cristal for your next get together with friends, here are our Cristal Ball Wine Trend Predictions 2017.
Millennial wine drinkers have come of age in 2017 and are thirsty for new regions, sensible pricing and most importantly, wines that are thoughtfully produced with an eye for sustainability, biodynamic, organic, etc. They understand and trust heritage, provenance and history and are smart enough to suss out credibility.  They no longer blindly worship old world classics and are nosing out the unusual, the quirky and the downright different to cause a stir…
Wine slushies are becoming less niche and more confident in 2017. As a riposte to global warming, delight your friends this spring with a delightful rose tinged slushie that will set the taste-buds tingling.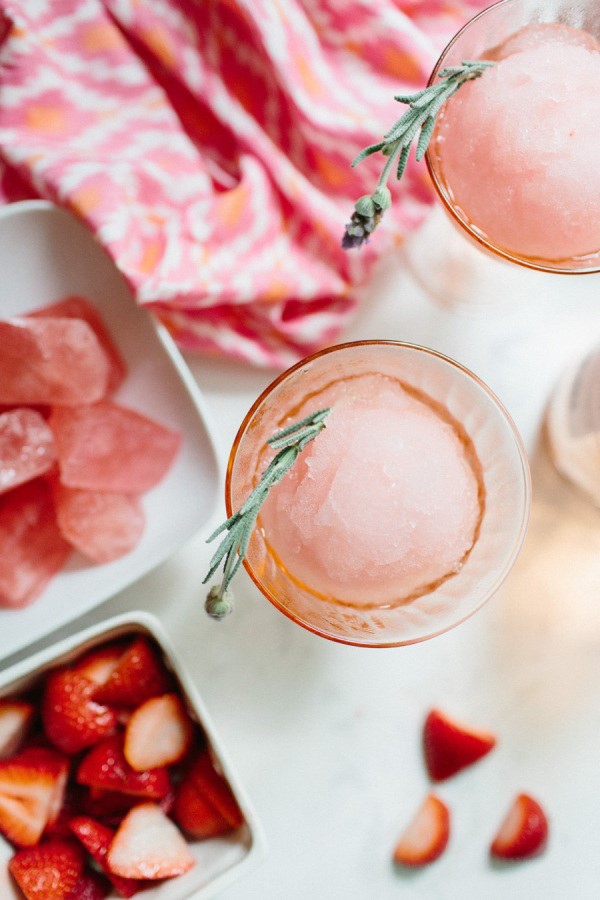 (Credit to Erin McGinn at stylemepretty)
The recipe
Freeze a bottle of sparkling rose in ice cube trays overnight, then when you're ready, combine the rosé cubes in a blender with half a bottle of Fentimans rose lemonade, two tablespoons of elderflower cordial, a handful of ice cubes and blitz until it's at the right consistency for you then place in an old-fashioned champagne coupe and serve with a sprig of lavender.
Go online to seek out more ideas for imaginative wine slushies at buzzfeed.com  Our favourites include a Sauternes and Lemon Honey slushie and a delicious Frozen Peach Bellini!
And perhaps the biggest Cristal Ball Wine Trend Predictions 2017 would be for wines aged in bourbon barrels…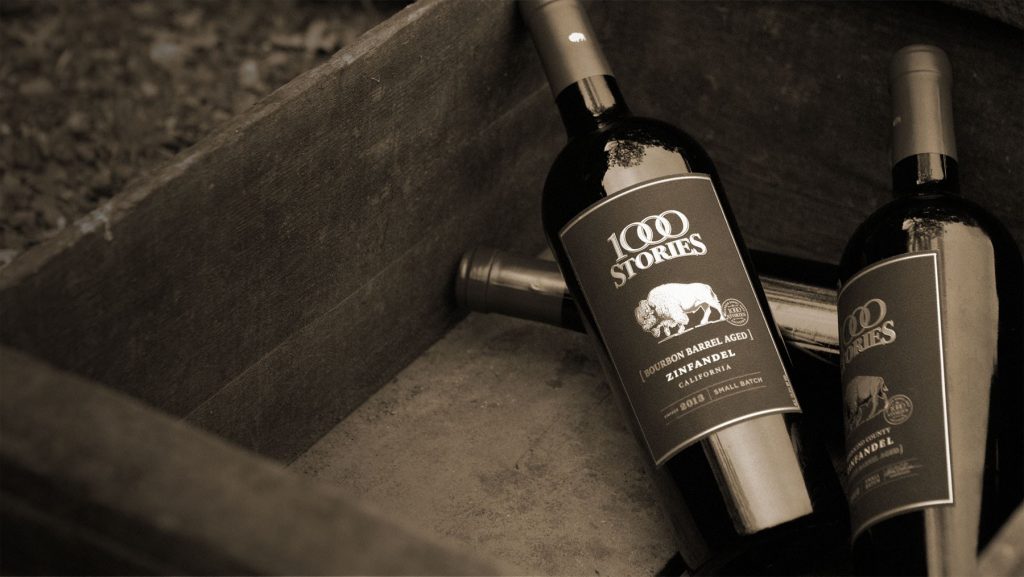 (Credit to Taylor Eason, wine blogger, for nosing this one out.)
The Scottish distilleries probably heralded the craze for ageing their single malts in interesting casks. Think of the flavours that can add character to a dram that's been aged in a port barrel or a bourbon barrel. A couple of years ago, we heard that some of the edgier wineries were experimenting with ageing their wine in charred oak barrels that had previously contained bourbon whiskey.    Interested?
As you probably know, wine makers aren't able to add flavours as the craft beer industry do. So, they blend different grape varieties or, in this case, use barrels with a distinctive heritage to impart.  They're following the terminology of the craft spirits world by referring to the product as "small batch".  Look out for the Fetzer wines "1000 Stories Bourbon Barrel Aged Zinfandel", to give but one example. Tasting notes reveal subtle whiskey flavours surrounded by rich jam jar black fruit, smokiness and a hot finish.  The 'finish' following a sip is that of vanilla-tinged bourbon, unsurprisingly…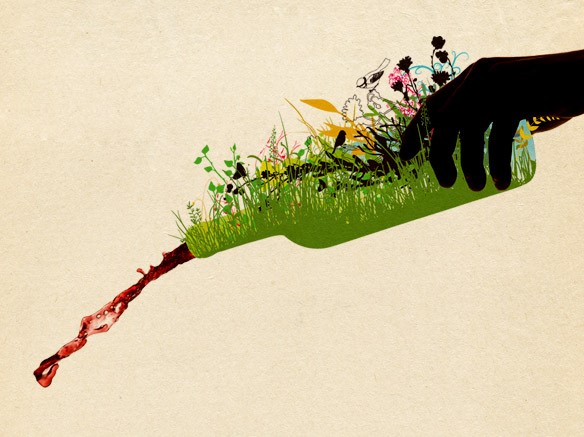 (Credit to https://111lexliquors.wordpress.com/2015/03/03/organic-sustainable-and-biodynamic-wine-what-does-it-all-mean/for a very clear description of what biodynamic wines are all about, and for this lovely illustration.)
Another buzzword this year to look out for will be 'Biodynamic' which loosely translated means a philosophy of producing wine that is beyond the principles of organic, but doesn't necessarily follow the strict rules surrounding the production of organic wine.
Sustainability and exclusion of pesticides, fungicides and herbicides, combined with understanding of the ecological, the energetic and the spiritual in nature add up to a very complicated drink that will keep your guests busily discussing the principles for hours!
So hopefully our Cristal Ball Wine Trend Predictions 2017 will help you on your way to another memorable party with your friends!  Cheers!
If you have enjoyed reading our Cristal Ball Wine Trend Predictions 2017, you may enjoy this post on the latest gin cocktails too https://www.tlc-ltd.co.uk/festive-gin-cocktail-ideas-connoisseur-palate/