Five Romantic Valentine Cocktails
From flirty fun to lasting passion, we've got five of the best love potion cocktails to get your Valentine in the mood for love. Five romantic Valentine cocktails to win over that special person….
First of our five romantic Valentine cocktails, is the Amour Rouge. The ruby red allure of this cocktail from the team at Grey Goose Vodka is both striking and elegant. Served in a chilled martini glass with a cluster of red-currants and a garnish of lemon zest, it has fruity tang that is sure to tickles the taste buds.
INGREDIENTS
25 ml GREY GOOSE VODKA
25 ml Pineau des Charentes®
10 ml Crème de Cassis®
2 tsp lemon juice
1 dash Angostura® Aromatic Bitters
1 small cluster redcurrants
Lemon twist
METHOD
Fill a cocktail shaker with ice and add all ingredients.
Shake well and strain into a chilled martini glass.
Garnish with lemon zest and a cluster of redcurrants.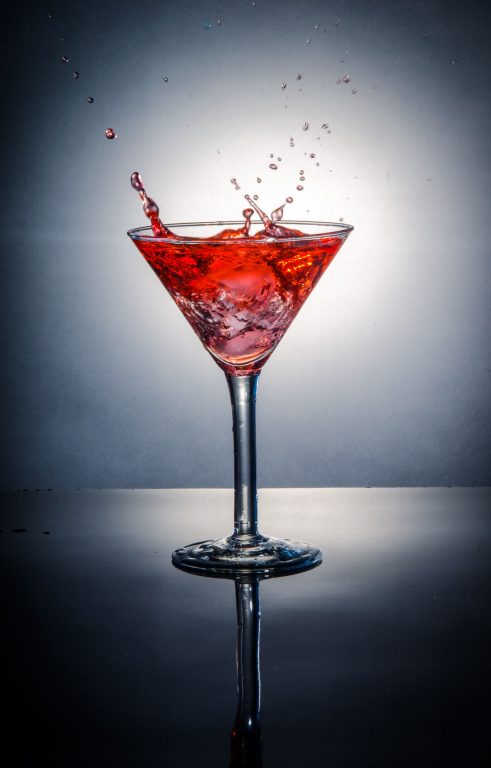 There is nothing prettier than a pink cocktail and no better time to serve one than Valentine's Day. We love this signature mix from Hertfordshire's Chase Distillery. Delicately coloured and flavoured with natural ingredients – pink grapefruit and cucumber – it is long, refreshing drink with a subtle but definite air of romance.
INGREDIENTS
50ml Chase Pink Grapefruit & Pomelo Gin
Splash Fresh Pink Grapefruit juice
2 slices of cucumber diced and muddled
12.5ml Sugar Syrup
12.5ml Fresh lemon Juice
Soda top
METHOD
Add all ingredients except the soda to a shaker and shake with cubed ice.
Double strain into tall glass over cubed ice.
Garnish with fresh cucumber ribbon and pink grapefruit slice.
For a long-term love the name of this cocktail hints towards commitment, and is a must in our collection of five romantic cocktails. But familiarity doesn't mean there is any less need for romance and this little cocktail is bursting with it. Aside from the luxurious Reserva Exclusiva Diplomatico rum on which it is based, this cocktail gains an added infusion of red-hot passion from a natural strawberry aphrodisiac, and a floral uplift from dashes of lavender bitters.
INGREDIENTS
40 ml Reserva Exclusiva
30 ml Strawberry infused Cocchi Rosa
3 dashes of Lavender bitters
METHOD
Add all to a stirring glass, fill with ice, stir and strain
Serve in a coup glass and garnish with a dehydrated slice of strawberry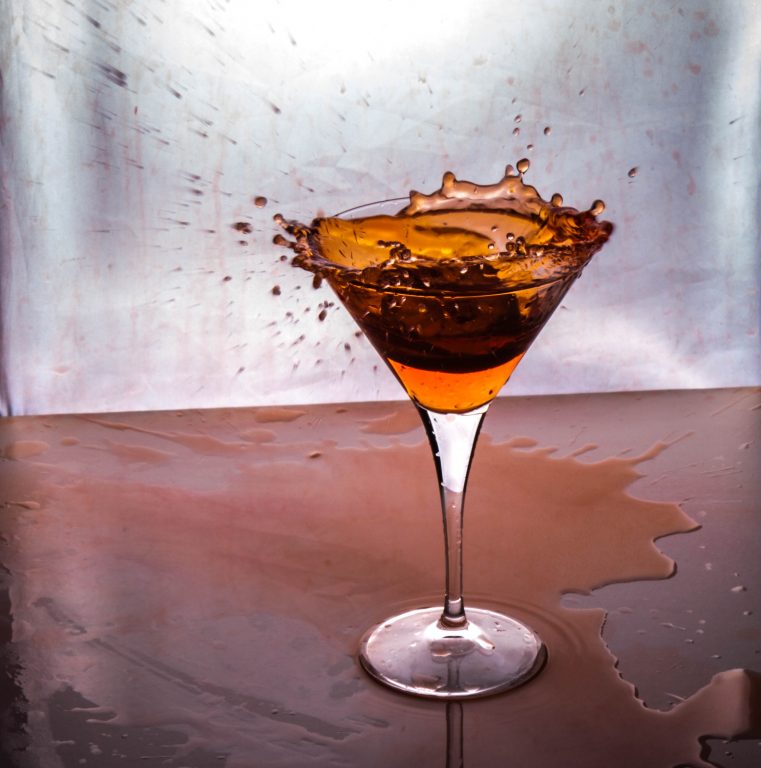 Glenmorangie has come up with another elegant choice for those who enjoy a whiskey-based cocktail. This sophisticated choice is easy to create and brimming with warm flavours to heat the heart. The distillery's award-winning Quinta Ruban whiskey, which this cocktail uses as a base, is a dark, intense spirit which spends 10 years maturing in white oak casks before being transferred for extra maturation into ruby port pipes. It's aroma of dark mint chocolate is the perfect companion for a romantic evening, and a hint of pepper and nutmeg provide an added spice.
INGREDIENTS
50ml Glenmorangie Quinta Ruban
15ml sweet vermouth
10ml white crème de cacao
Garnish: orange twist
METHOD
Pour the ingredients into a mixing glass, fill with cubed ice and stir until well chilled and slightly diluted.
Double strain into a glass, and serve with an orange twist, straight up.
And last on our list of five romantic cocktails .. well. nothing says celebration and romance like champagne. Here at TLC we love a straight-up pink champagne, but if you are going to add some fizz to your cocktail, we love this simple recipe from British Gin distiller's Boodles, which combines the subtle herbal flavours and berry colouring of its Mulberry Gin liqueur with the sparkling pizazz of champagne.
INGREDIENTS
1 oz Boodles Mulberry Gin
3 oz Champagne
Lemon Twist, garnish
METHOD
Combine ingredients in a champagne flute and garnish.
Have we whet your cocktail appetite? Take a look at our deliciously decadent GIN COCKTAILS