Fun in the sun: taking your event outdoors
With the 'Beast from the East' banished from whence it came, delegates will be longingly looking out their windows just hoping that their next conference or meeting will take place in a plush meadow, among the birds. So why venture outdoors?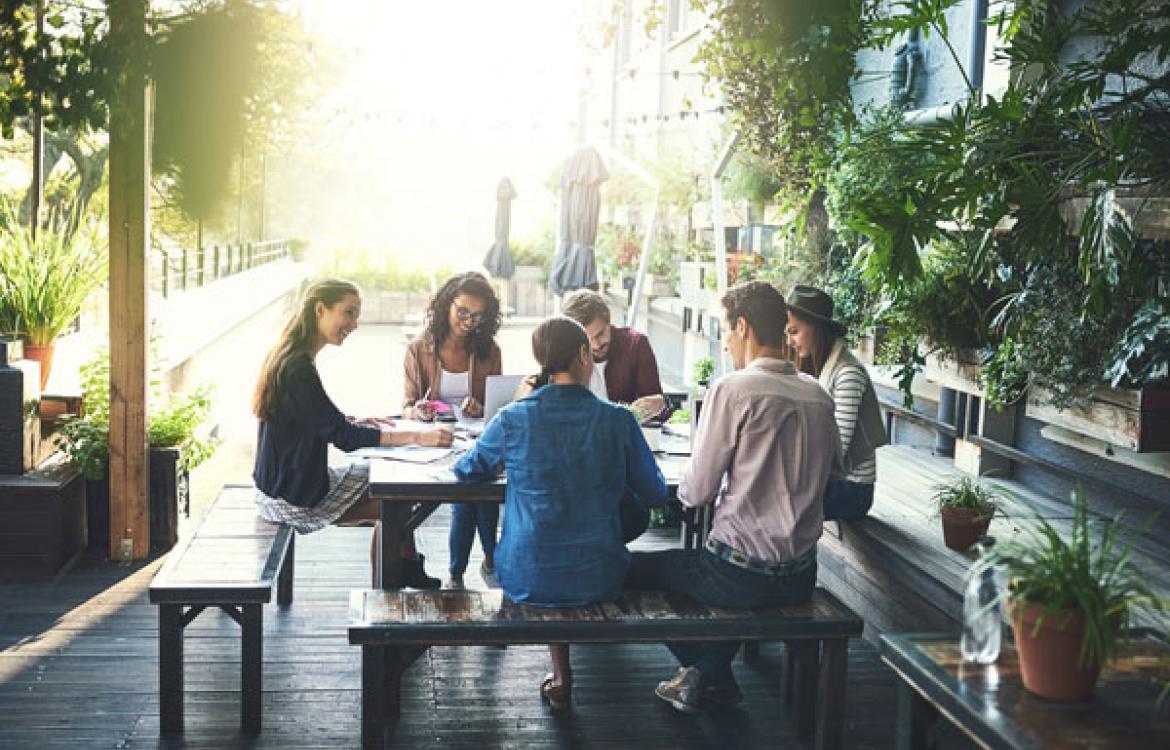 Liz Taylor, MD, Taylor Lynn Corporation says outdoor events open up a whole new set of options. She says: "It enables you to be especially innovative with your event content as you are not as constrained by the design of your venue, and have the luxury of large spaces to be creative with. Meeting outdoors seems to re-energise people. The natural daylight and sense of spring arriving gives delegates an extra boost of productivity.
RELATED TOPIC: Ideas for Keeping Your Meeting Green
"My belief is that you are either outside or inside for your event. There are no half measures, so incorporate the odd downpour into your plans from the beginning. You have to embrace the nature of the British outdoors. With the weather being the main issue, I plan for the worst with fun ideas. At a recent 'festival' themed event we used branded cagoules as place markers at the tables. Company branded wellies and umbrellas are a given. And branded thermos cups with a carb-loaded snack was a popular addition to a cold winter's day.
"My advice with marquee events is choose the best quality with high performance flooring. Ensure paths are clear of ice or snow and gritted. Heat is important. Adapt the menu to suit a chilly day outside. Casual dining works particularly well with fish and chip vans serving Britain's favourite food. Gourmet pizza ovens, Asian-inspired dishes or simply quality pie and mash served in branded trays are ideal."
For more of this article and ideas for taking your event outdoors, click CONFERENCE NEWS