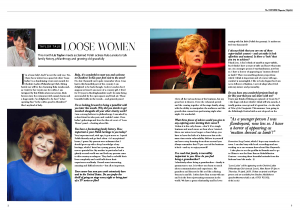 If you haven't already seen it, you should check out Liz's interview with actress, philanthropist and animal welfare campaigner, Rula Lenska.
It featured in last month's The Cheshire Magazine and was just ahead of a fundraising day in Cheshire, where Liz joined Rula and TV broadcaster Julia Somerville on a Loose Ladies panel.
Next month's interview – well – he's colourful, outrageous, charming and the epitome of style…….you wont want to miss it!