Masked Carnival Party 
First of all, carnivals conjure up so many different things, from Rio to Venice.  To most of us – it means a massive and flamboyant street party, lasting often for many days.  Few of us though, can afford the time or the money to have a party lasting for days, so plan your Masked Carnival Party now unless you fancy taking a holiday!
The run up to Lent is the traditional season for the 'Carnevale'… which in Italian actually means 'farewell to meat'!  Revellers in the past would use up the richest ingredients they had to hand, so there's every excuse for a feast.  
It's said that the Carnival of Venice was started from a victory of the 'Serenissima Repubblica' against the Patriarch of Aquileia, Ulrico di Treven in the year 1162. In the honour of this victory, the people started to dance and have reunions in San Marco Square.  Apparently, this festival started in that period and became official in the Renaissance. 
Perhaps this is time to pick the best bits of these celebrations and match them to your very own Masked Carnival Party. You could consider hosting yours to include children.   Painting your own mask is an enormously enjoyable thing to do whatever your age, and all the materials you need can easily be sourced from a good art and craft shop.  And a Masked Carnival Party is the perfect opportunity to go all out for the most fabulous fancy dress outfits. Some of the most memorable moments are when you can shed your everyday personality and wear a new one, just for a few hours!!
The mask is the perfect foil for a little stylish flirtation – you'd be following in many well-trodden footsteps if you do!  There are some incredibly elegant masks on the market, as well as many with flamboyant styles.  Feathers. Crystals. Gold. Take your pick. Here's some great examples: http://impressivemagazine.com/2013/06/16/7-types-of-venetian-masks/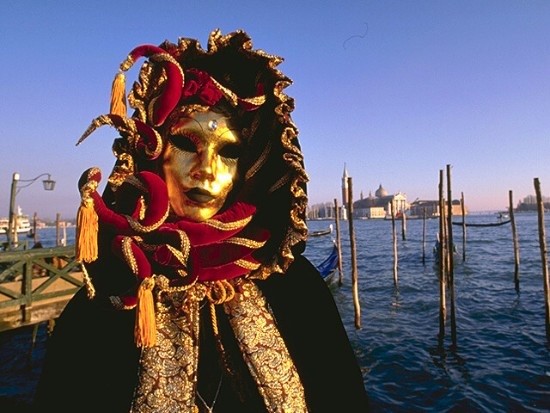 Fairground hire is easily organised and will keep the children happy, and for a more adult party, colourful carnival dancers could spice up the evening!
Aperitifs are easy.  Venetian spritz is a very cool mix of Aperol and Prosecco, traditionally considered to be the only choice at this time of year. Alternatively, Harry's Bar in Venice is famed for the cocktail they invented… The Bellini.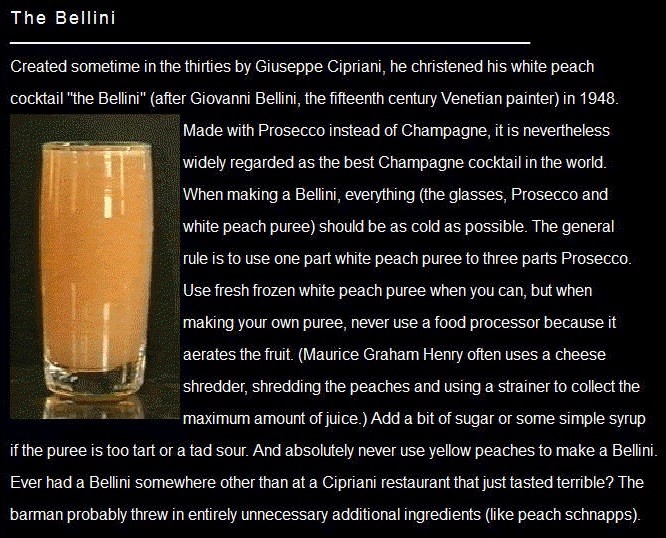 Credit:  harrysbarvenezia.com
Many of us have sampled the fantastic street food that Venice and other famous cities have to offer and this could be a great .. Bruschetta, salt cod, meatballs… The list is endless.
Importantly, to compliment these savoury dishes eaten during the Carnival period, Venetians invented the sweet treat called fritelle. It's a fried ball of pastry dough and often filled with cream or nutella and sprinkled with icing sugar… cookinvenice.com has a great recipe which you can adapt if chocolate is your thing!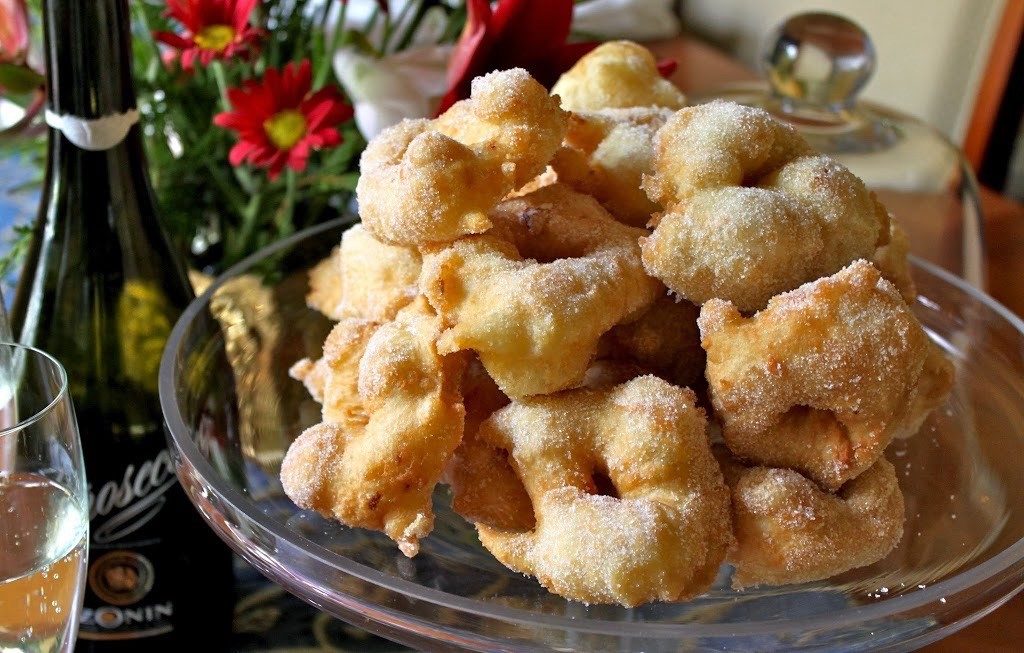 Also, to continue your Venetian theme, round off your Masked Carnival Party with the traditional hot chocolate drink made famous by Florians in St Mark's Square.  Buy the very best quality drinking chocolate you can find and add just the tiniest pinch of cornflour to the dry chocolate before adding hot milk, whisking to make sure it remains smooth and creamy. Serve in fine bone china cups and saucers to make the experience truly authentic… Or if you want to go for the real thing – it's available on line at http://shop.caffeflorian.com/confezioni-regalo/idee-regalo/duo-cioccolata-veneziana-in-tazza-e-cacao-puro 
Buon Appetito!!
Finally, if you enjoyed our ideas for a Carnival Party, why not take a look at our post on Carnivals around the world: https://www.tlc-ltd.co.uk/5-best-carnivals-world-taylor-lynn-corporation/