>>> Click here to read the full article on Luxury Lifestyle Magazine
Valentine's, like most other celebrations in the last 12 months, is set to look a little different this year. But different can be a positive thing. Especially when it comes to Valentine's night. Creating something special at home for your loved one only adds to the thoughtfulness and romance of the occasion. But ensuring that your plans bring that edge of luxury with them is the challenge. So, we caught up with Liz Taylor, luxury events planner at the Taylor Lynn Corporation (TLC), who shared her five tips to creating an uber stylish Valentine's dinner at home.
Picnic a deux
On a sumptuous rug in front of a fireplace, or a rooftop underneath the stars – it's the perfect moment to think outside the box on this annual romantic occasion. Winter is all about layering up with cosy blankets and soft textures. Outdoor heaters or large firepits are the perfect picnic setting with the flicker of a candle glowing through an abundance of storm jars. Fill retro flasks with piping hot soup and go traditional with rustic handmade pies, smoked salmon finger sandwiches, a selection of cheeses with delicious figs and for the sweet tooth, include miniature cakes. Add quality readymade cocktails or bottles of chilled pink fizz, and don't forget the playlist.
Table for two
Recreate the ambience of a fine dining restaurant at home, dress code essential. Start the night with canapes, cocktails and the smooth sounds of seduction. Dim the lights, dress the table and indulge yourselves with fresh flowers, candles and handpicked crockery. Don't forget – we eat with our eyes and the stage is as important as the play. But neither of you want to be tied to the kitchen, so dial that number and order your favourite take out. And I don't mean fish and chips! So be selective, choose your wines and consider it a labour of love.

Io sono il dolce
Skip the mains and go straight to dessert! All your favourite sweets to choose from. Chocolate is a known aphrodisiac so choose strawberries dipped in chocolate, chocolate bombes and truffles. This idea is all about presentation, so make sure it looks as good as it tastes. Glass and coloured plates elevated on boxes covered in red velvet fabric, creating different heights that are easy on the eye. Ensure all the chocolate treats are bite-size and if budget permits the luxury of a chocolate fountain, go for it! And remember the finishing touches – beautiful handwritten signs denoting what each dessert is. With a chocolate martini – it's death by chocolate!
Japanese dining experience
Food with an Eastern influence is hugely popular, but ironically, one way to elevate a Japanese dining experience is to present it all on a gorgeous traditional dining table. Eating in this way creates a very relaxed atmosphere and will take your Japanese feast to the next level. Order fresh sushi platters, miso soup or Yakatori, then take your shoes off, fill your bento box or bamboo basket and relax on the floor in true Asian style. A little sake or Japanese whisky, (which can be ordered online and is growing in popularity), KANPAI!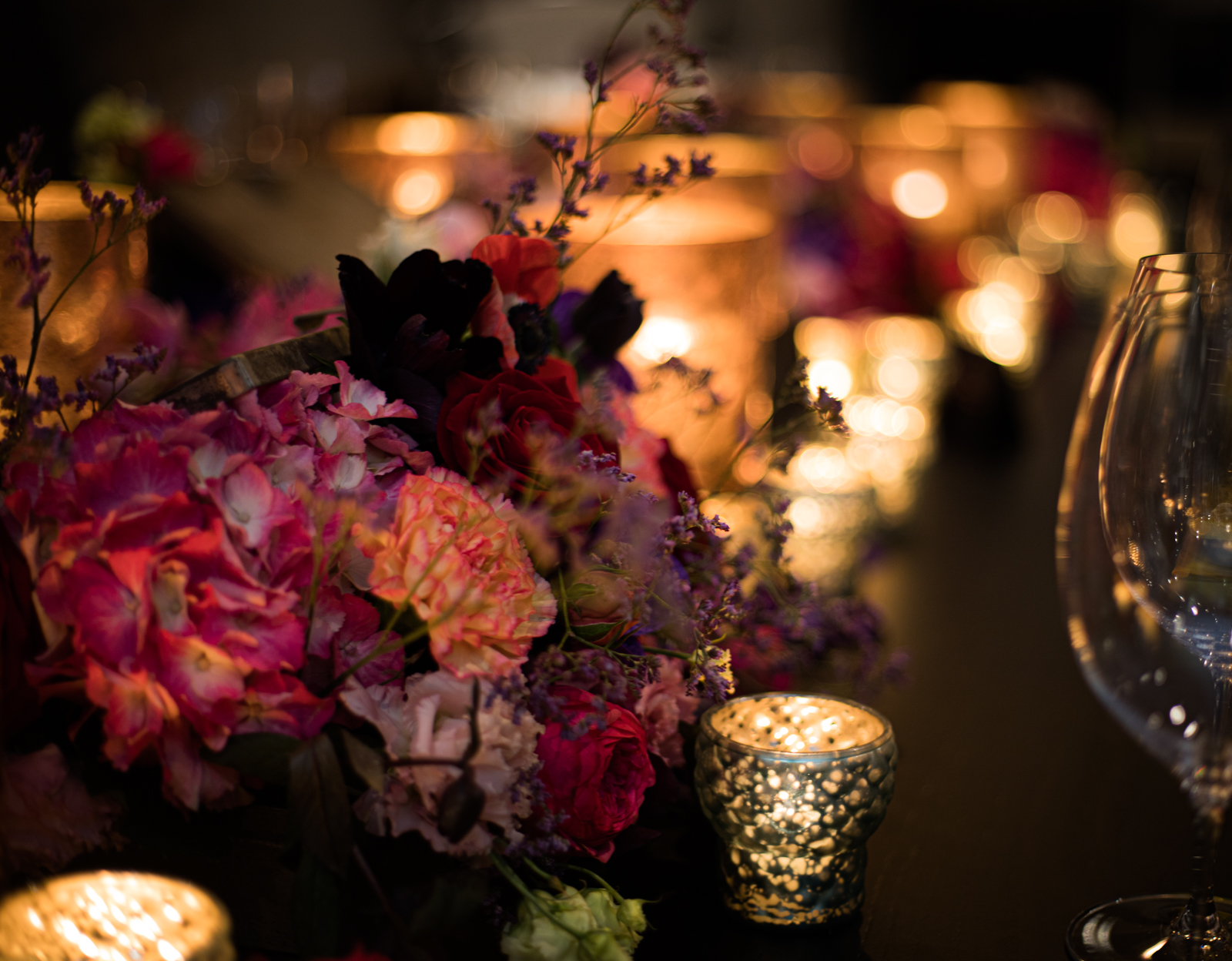 Memories are made of this
Nothing is more romantic than arranging a special day that reconstructs your very first date together. If it was dinner, then cook your favourite meal or order in from that particular restaurant. Try and recreate the special scene exactly how you remember it – the décor, the ambience, the thing that you both reminisce over. Songs are up there in the jukebox of memories, they tell a tale of the event that always makes you smile. Dress accordingly and place lots of small photos around the room of the night you will never forget. Think of every tiny detail and it will recreate the most memorable evening.
Factbox
Liz Taylor is the founder and CEO of the Taylor Lynn Corporation, a prestigious event management company with an enviable client base. From sports personalities to stars of film and television, music icons to discerning couples, blue-chip business giants to Royal guests, Liz has created some of the UK's most successful and memorable weddings, private and business events.