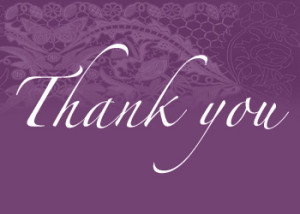 Dear Liz
the dust has finally settled after our incredible event at The Banqueting House, and I wanted to write and thank you so very much for all that you did to make the evening such a huge success.
I think through all our debates we got to great decisions which enabled the evening to run so smoothly. You were particularly brilliant in liaising with the production side, and the slick operation that got to work on the day, was I am sure, in no small part thanks to all your expertise and work in the planning. Thank you.
Thank you for all you did which helped raise the evening from an ordinary charity night to an exceptional night to remember. And one that raised far more than we dreamed of. I simply cannot thank you enough.