COMMUNITY & BUSINESS EVENTS
TLC is proud to be actively involved in the community, supporting charities, education groups, business networks and more. Here are just a few of the events that we have supported this year.
PA HUB LIVERPOOL CONFERENCE – 18 MAY 18
ACC Liverpool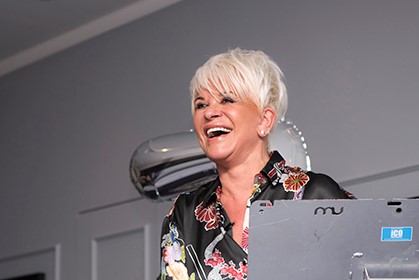 The Vital Ingredients
Creating successful events in the corporate sector comes with its own unique challenges in 2018. Liz Taylor, managing director of the Taylor Lynn Corporation has seen the humble annual conference and staff recognition event evolve into a cornerstone of a company's marketing plans. Creating an event that delivers for the company, your brand and guests, is the constant challenge for a PA. Liz offers a colourful insight into some of her most successful business events, and shares with guests her 5 key elements, the vital ingredients, to help you plan your next event.
https://www.thepahub.co.uk/conferences/18052018-liverpool/
(Photo credit: Toolsie Photography)
---
Destination Wedding Planner's Congress – 10—12 Apr 18
Los Cabos, Mexico
destinationweddingcongress.com
Bringing together the world's leading luxury wedding planners, the DWP 18 will showcase the latest trends and ideas for 2018 and beyond. Liz will be a keynote speakers, with her presentation 'By Royal Appointment'.
---
MANCHESTER METROPOLITAN UNIVERSITY – 6 FEB 18
MMU Business School, Manchester
Liz presents a guest lecture around the importance and role of leadership, in addition to an insider's view on the skills that event companies look for in recruiting.
www2.mmu.ac.uk/business-school
---
MANCHESTER METROPOLITAN UNIVERSITY– 7 MAR 18
MMU Business School, Manchester
As part of the University's celebrations of 100 years since women received the vote, Liz is participating in a round table debate, chaired by Dean of the Business School, Professor Julia Clarke, at The Pankhurst Centre.
www2.mmu.ac.uk/business-school
---
NOWIE – 2 Feb 18
At The Fitzgerald, Manchester
www.thenowie.com
Bringing together event planners from across Manchester, NOWIE (Network of Women in Events) was a unique opportunity for Liz to share her journey in the industry, but to also discuss the valuable importance in having the confidence to take business risks.
---
PA Hub Leeds – 25 Jan 18
At the Malmaison Hotel Leeds
www.thepahub.co.uk
Liz was invited to speak to members of this prestigious PA network as they celebrated their 5th birthday. The theme of the presentation…creating incredible corporate or private birthday celebrations.
(Photo credit: Toolsie Photography)
---
Connect With Us
---