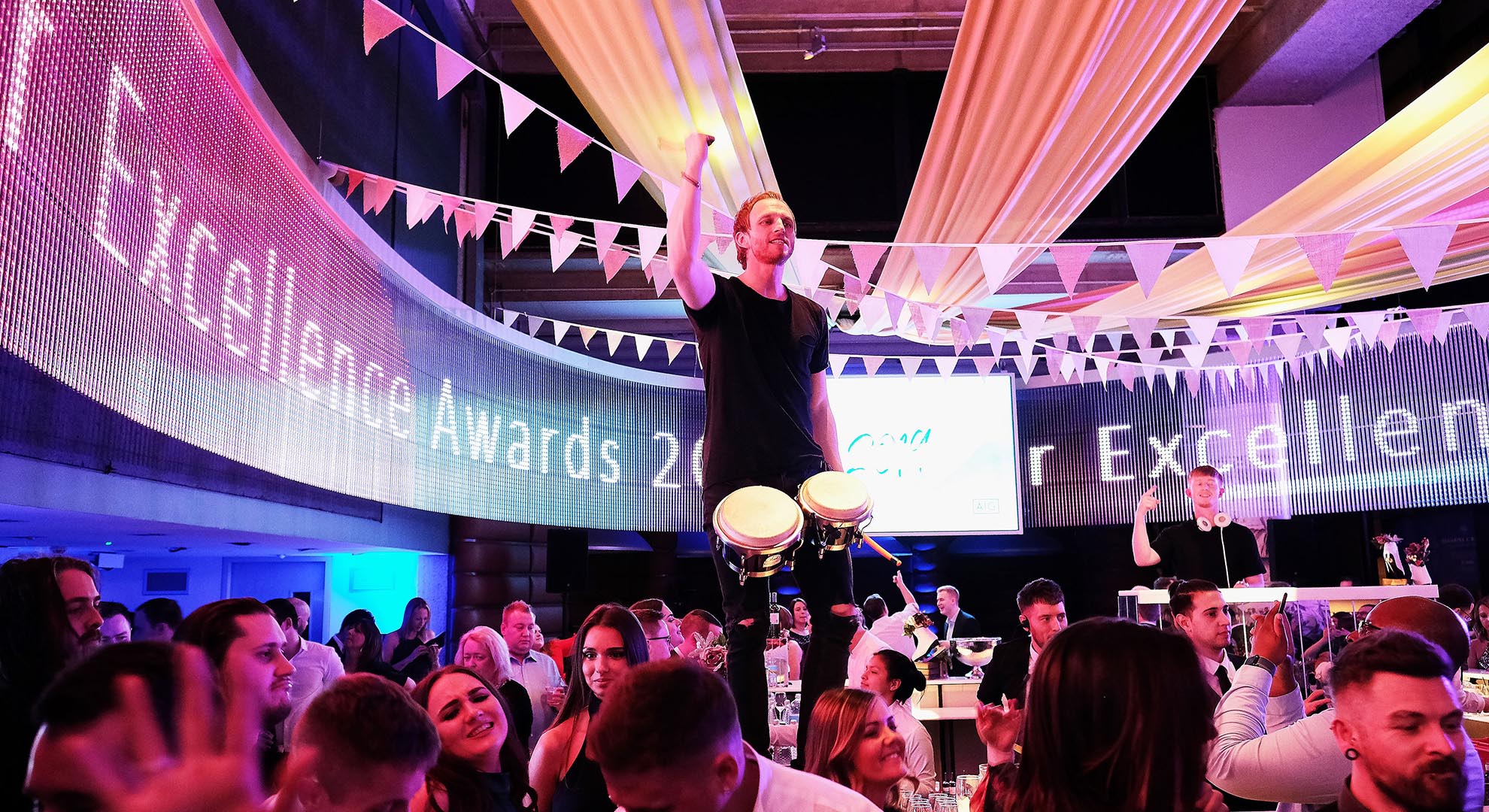 Inspiring. Engaging. Motivating.
Here at corporate event planner the Taylor Lynn Corporation (TLC), you can expect exquisite award ceremonies, where dreams turn into extraordinary reality. With unrivalled finesse and an unwavering commitment to excellence, we specialise in crafting unforgettable events that leave lasting impressions on your staff or members.
But, why choose to leverage the power of awards ceremonies?
The answer lies in the captivating ability to engage and inspire individuals and teams. After all, awards ceremonies recognise outstanding achievements and exceptional contributions, creating a platform to honour the efforts of those who go above and beyond.
By showcasing achievements in an enchanting setting, you can inspire your staff or members to strive for greatness and nurture a culture of excellence.
As a high-end corporate event planner, TLC brings peerless creativity and expertise to curate award ceremonies that transcend the ordinary. We collaborate closely to understand your unique vision and aspirations, ensuring your brand essence shines through every component of the ceremony. Each detail is meticulously crafted to create a mesmeric experience to captivate your audiences.
Our team of seasoned professionals orchestrate an immersive journey that stirs emotions, inspires greatness, and creates memories to cherish, including on a bespoke basis:
Connoisseur venue finding service
Awe-inspiring stage designs
State-of-the-art lighting and sound systems
Breathtaking event decor that immerses guests in your world
World class entertainment
From a dynamic red-carpet entrance to the acceptance speeches, you can trust TLC to choreograph each moment of your award ceremony planning with unrivalled precision and creative flair.
With a passion for perfection and an unwavering dedication to delivering excellence, TLC brings your visions to glorious life, transforming your award ceremonies into unforgettable celebrations that will be etched in the hearts and minds of all who attend.
Contact the team at luxury corporate event planner the Taylor Lynn Corporation (TLC) today, to craft an award ceremony to remember forever as the epitome of elegance and success.
---
Inspirational and aspirational. Not a follower of trend; a leader of it. Join our social community below for a glimpse into TLC's exclusive style, ideas and creativity. Elements that elevate our events with a unique sense of excitement.