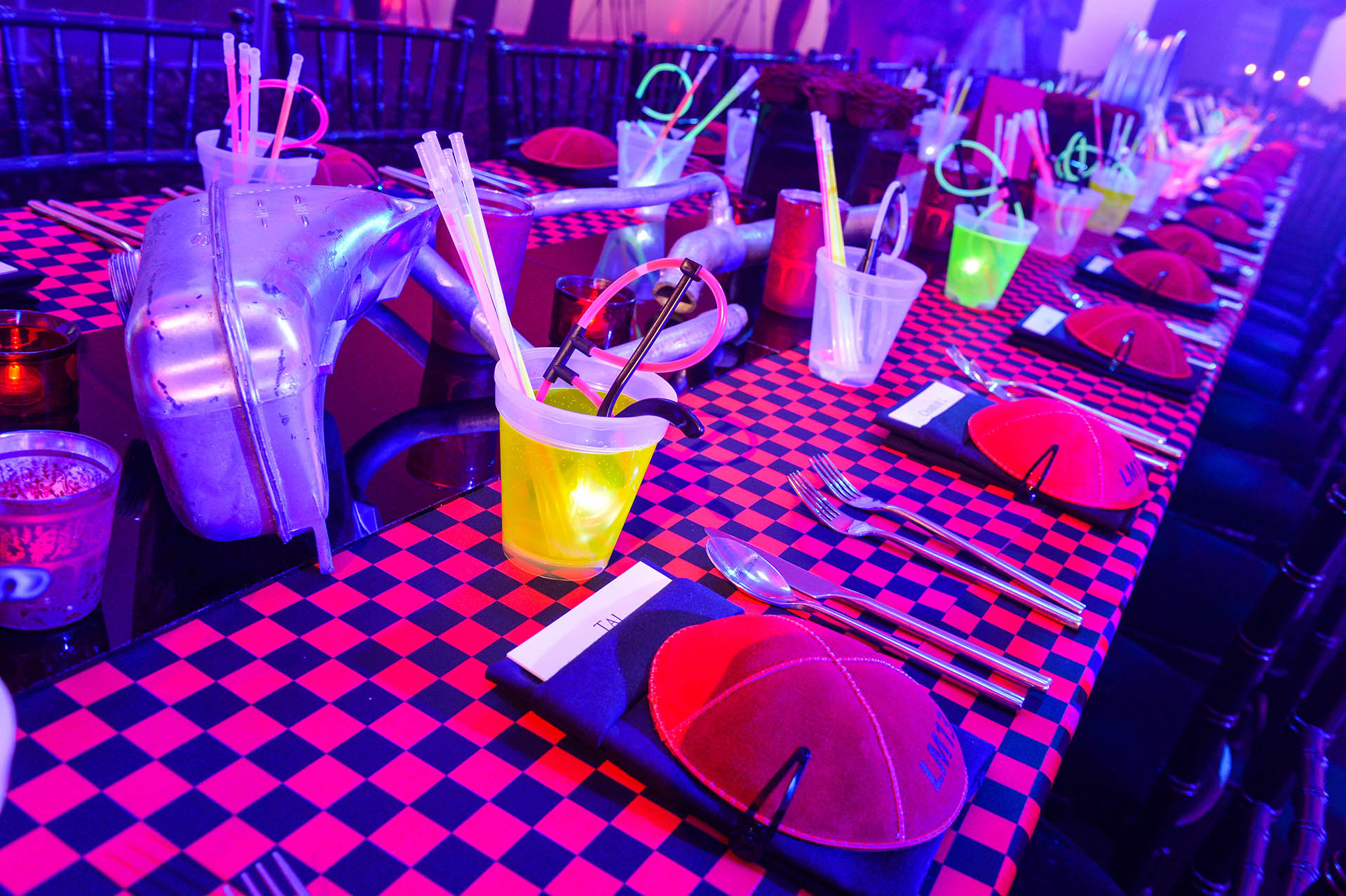 Bold. Fun. Personal.
Taylor Lynn Corporation (TLC) is a specialist birthday party organiser and milestone celebration planner, crafting extraordinary Bar Mitzvah and Bat Mitzvah events that leave an unforgettable mark on your son or daughter's Jewish journey. Led by Liz Taylor, a respected figure deeply rooted in the Jewish community of Manchester and beyond, you can expect the epitome of excellence in planning these momentous occasions.
After all, transition into Jewish adulthood deserves to be commemorated with unabashed joy. For this reason, TLC are the go-to celebration and birthday party organiser for enchanting curated experiences, encompassing:
State-of-the-art entertainment that fills the floor and raises the roof
Storytelling event décor and showstopping tablescapes
And then there's food and drinks… Long gone are the days of merely satisfying hunger and thirst; now it's an interactive art form. As you'd expect, Taylor Lynn Corporation (TLC) only works with the best Jewish caterers that match our extremely high standards, creating bites and sips to ignite and delight.
What's more, we understand the power of social media for the younger generation, and their desire to capture every memory-making moment. Rest assured our events are adorned with captivating photo opportunities, ensuring every click lights up the digital realm.
Additionally, we remove the effort of sourcing and incorporating highly personalised gifts and mementos that reflect your birthday boy or girl.
In short, every element of your Bar Mitzvah or Bat Mitzvah is purpose-designed to leave your departing guests echoing, "Wow! That was the most awesome party I've ever been to!"
At leading-edge Bar Mitzvah, Bat Mitzvah, and birthday party organiser, Taylor Lynn Corporation (TLC), we aspire to create the ultimate celebration your young guest of honour is thrilled with. This involves a deep understanding of the art of bringing a wow-worthy event concept to life and crafting an immersive experience for your young person, who is blossoming into adulthood (possibly at an astonishing pace!)
Contact our Bar Mitzvah, Bat Mitzvah, and milestone party planning team today, and we can start creating your milestone occasion.
---
Inspirational and aspirational. Not a follower of trend; a leader of it. Join our social community below for a glimpse into TLC's exclusive style, ideas and creativity. Elements that elevate our events with a unique sense of excitement.