COMMUNITY & BUSINESS EVENTS
TLC is proud to be actively involved in the community, supporting charities, education groups, business networks and more. Here are just a few of the events that we have supported this year.
CONFEX NORTH 2019 – 4 JUL 19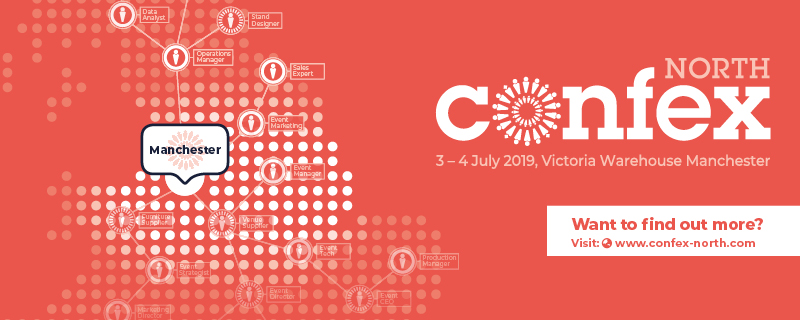 Victoria Warehouse, Manchester
Liz Taylor will be hosting an informal session on 4th July at 12.30 on the Luxury Pavilion. Her session is called Excite, Entice, Engage: Events that bring brands to life, and will demonstrate 'how your business event can come alive' by using the right event platform and production methodologies.
https://www.confex-north.com/speakers-2019#/speakers/liz-taylor
Can't stay to see the talk see us on stand LP17
---
SHEFFIELD CHAMBER OF COMMERCE & VINE HOTELS – 26 SEPT 19
Whirlowbrook Hall, Sheffield
Unwrapping the Secret to Christmas Event Planning In association with Sheffield Chamber of Commerce & Vine Hotels, Liz Taylor of the award winning event planners, the Taylor Lynn Corporation, will be unwrapping her secrets to planning a successful festive event. This is a complimentary event and places are limited. To book, Lucy Plummer on 0114 236 6142 or email : lucy@whirlowbrook.co.uk
---
CHS SHOW 2019 – 30 APR 19
The fd Arena, Leeds
Liz will be a keynote speaker and spends 30 minutes looking at the Future of Event Design.
What can we expect to see at the heart of events in 2020…and beyond.
---
DESTINATION WEDDING PLANNERS CONGRESS (DWP) 2019 – 27-29 MAR 19
Atlantis, The Palm Hotel, Dubai
Liz will share the stage in a round table debate that tackles issues affecting the luxury wedding market.
www.destinationweddingcongress.com/
---
Get in touch now:
Manchester Tel: 0161 876 6266
London Tel: 0207 723 5833
Fax: 0161 877 9217
Email: taylor.lynn@tlc-ltd.co.uk
Connect With Us

---