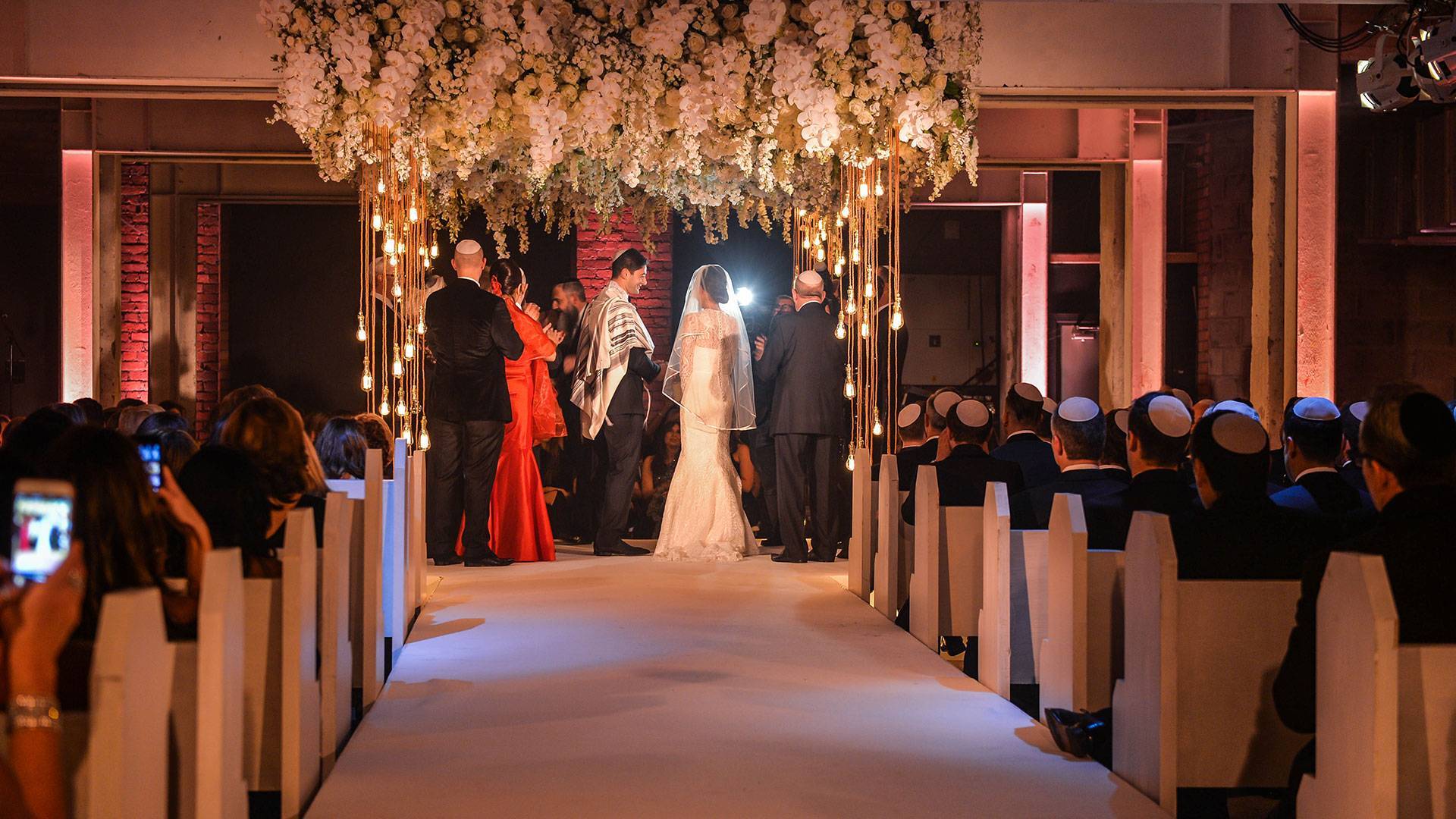 Designing Your Perfect Day
As an acclaimed Jewish wedding organiser, Liz Taylor and the Taylor Lynn Corporation (TLC) team bring together the richness of tradition with the sophistication of modernity.
We understand that a wedding isn't just a celebration of love, but also an opportunity to honour the heritage and customs that have shaped generations.
Liz is a renowned Jewish wedding organiser in her own right, with deep roots in the Jewish community. Her personal insight equips us to create extraordinary weddings that seamlessly blend time-honoured rituals with contemporary elegance.
Our portfolio of services includes (but far from limited to):
Chuppah Design - Imagine a magnificent chuppah adorned with exquisite floral arrangements. Our team of talented wedding planners work closely with you to craft a true masterpiece of a chuppah that reflects your unique style and vision. Every detail, from the choice of flowers to the intricate drapery, is carefully curated to create an awe-inspiring ambiance.
Choregraphed Hora – The addition of expert dancers makes for an unforgettable performance that will have you and your guests twirling and leaping with delight. From the traditional steps to modern interpretations, make sure your hora is a captivating crescendo that will bring everyone to their feet.
Kosher Catering - Indulge in a sumptuous kosher wedding feast, meticulously prepared by a TLC-approved supplier to the Jewish wedding market. So, treat your guests with a tantalising fusion of flavours, from traditional favourites to innovative dishes created especially for your day.
Liz and the team will be by your side throughout the entire journey, ensuring fastidious planning, formidable delivery, and flawless attention to detail. No request is too extravagant, no detail too small for us to consider.
With unrivalled Jewish wedding organiser Taylor Lynn Corporation (TLC) at your side, we believe your big day isn't just another wedding — it's a unique testament to your love, heritage, and the beauty of Jewish traditions. Allow us to craft the day of your dreams as you begin your forever together.
---
Inspirational and aspirational. Not a follower of trend; a leader of it. Join our social community below for a glimpse into TLC's exclusive style, ideas and creativity. Elements that elevate our events with a unique sense of excitement.