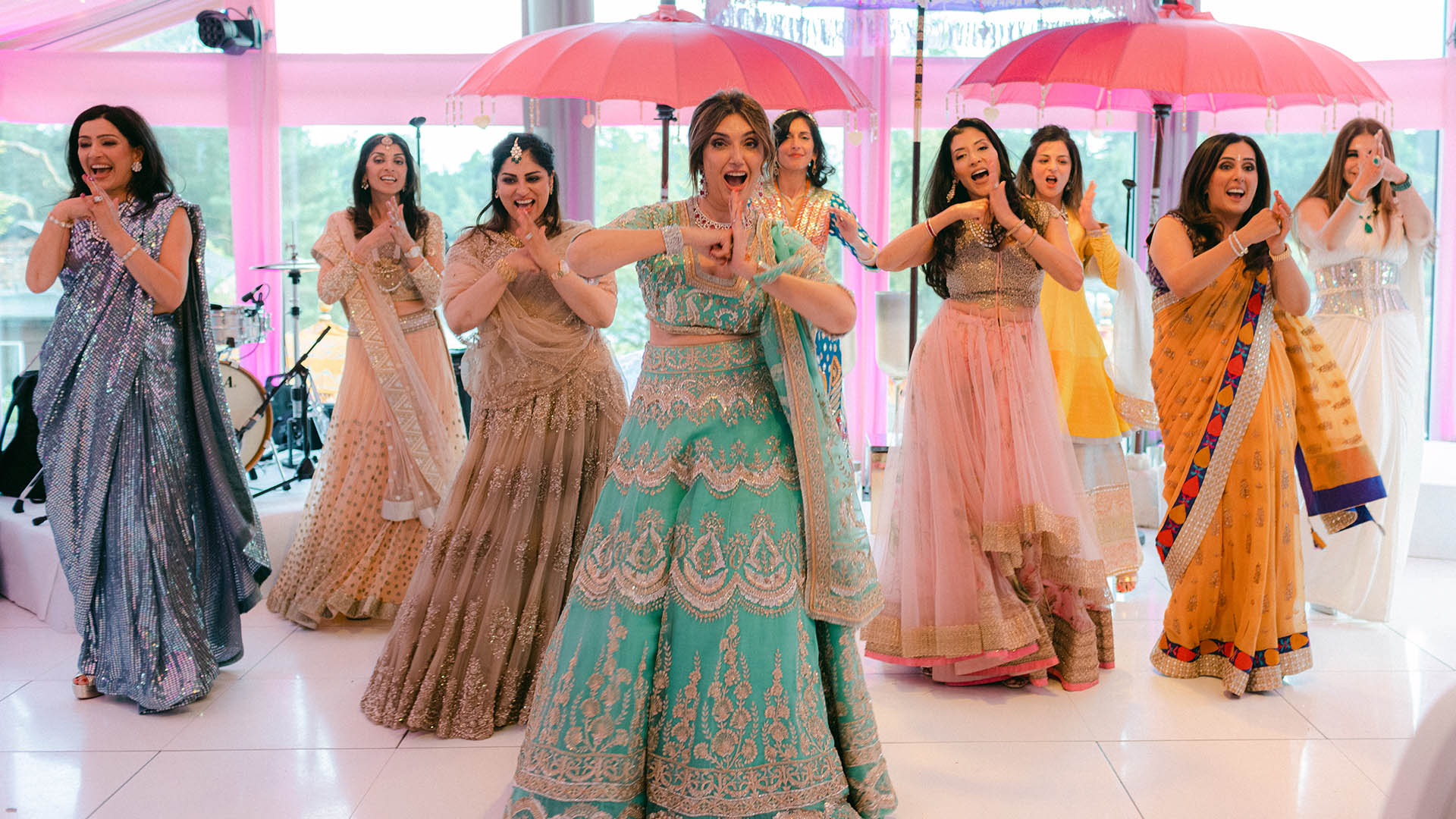 "Once in a while, right in the middle of an ordinary life, love gives us a fairy tale."
As a luxury Asian wedding planner, Taylor Lynn Corporation (TLC) specialises in curating extraordinary celebrations to mark the union of two people in a world where traditional charm and cultural cornerstones embrace modern elegance.
We understand the profound significance and deep-rooted meanings behind every ritual, ceremony, and custom of Asian weddings. The ultimate result is a symphony of beauty, grace, and splendour that weaves together the tapestry of traditional and contemporary elements.
As a leading-edge Asian wedding planner, TLC take immense pride in seamlessly blending tradition and modernity. From a dazzling Mehndi ceremony to a show-stopping wedding reception, every moment should be alive with joy, colour, and emotion.
Headed up by experienced Asian wedding planner Liz Taylor, our team of visionary wedding planners ensure your big day transcends expectations and captures the hearts of all who attend.
So, what sets us apart from every other Asian wedding planner on the market?
Perhaps it's our:
Unwavering commitment to elevating the theatricality of every aspect of your wedding
Belief that every detail matters, from the exquisite floral arrangements that evoke a sense of enchantment to the sumptuous culinary creations that tantalise the tastebuds
Peerless track record for crafting bespoke Asian weddings, standing as a testament to our art for transforming your vision into a resplendent reality
Our repertoire of services extends beyond meticulous planning and flawless execution. In addition, we offer a range of comprehensive packages that encompass:
Venue selection
Décor
Entertainment
Transportation
At Taylor Lynn Corporation (TLC), Liz and the team are committed to delivering a breathtaking combination of elegance, tradition, and contemporary allure that will be etched in your memory, now and forever. Why settle for anything less?
Allow TLC to be your trusted companion on this remarkable journey, as we transform your dreams into a once-in-a-lifetime reality that's more extraordinary than you ever imagined. Contact our team of experienced Asian wedding planners today.
---
Inspirational and aspirational. Not a follower of trend; a leader of it. Join our social community below for a glimpse into TLC's exclusive style, ideas and creativity. Elements that elevate our events with a unique sense of excitement.