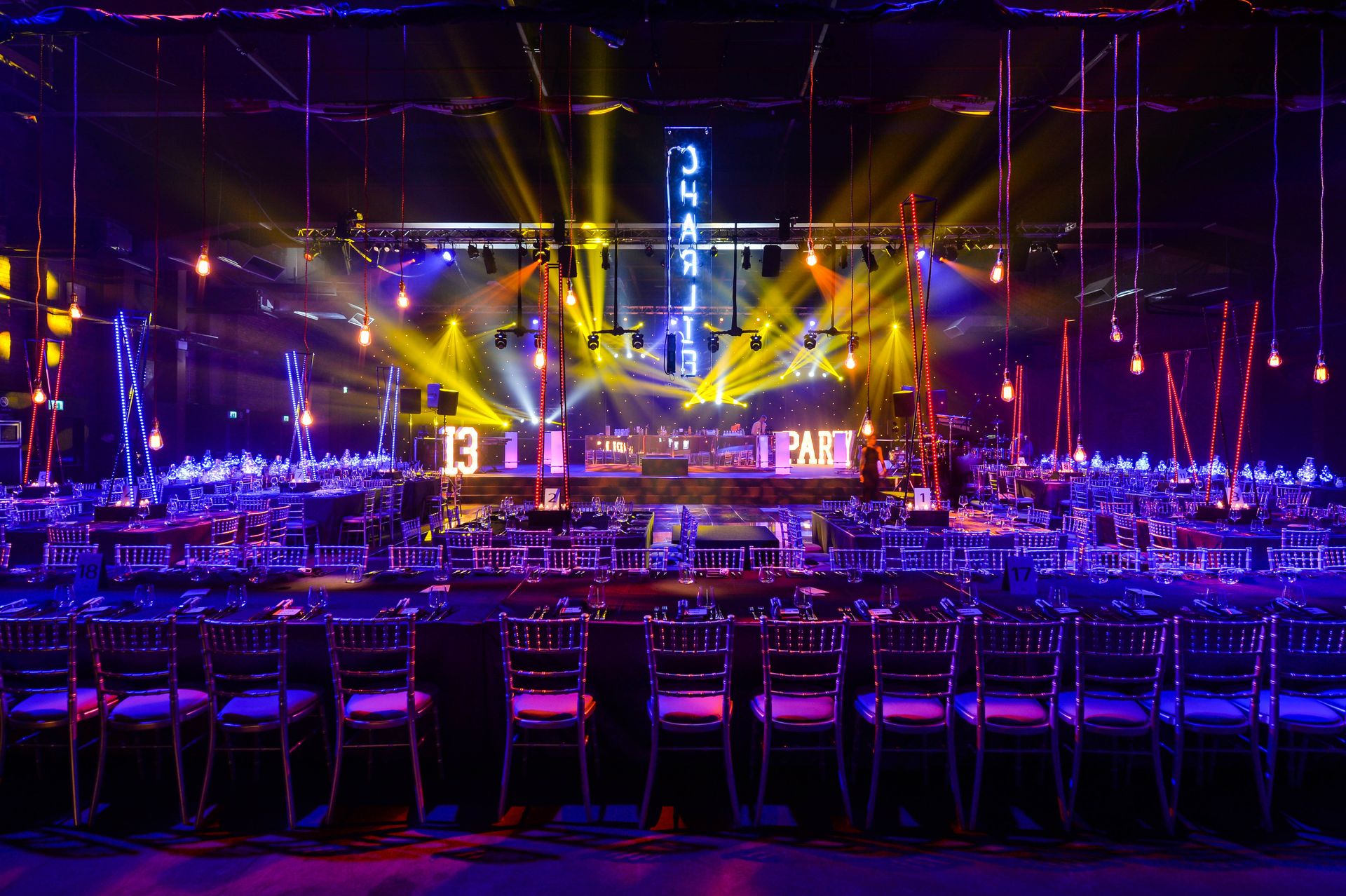 Detailed. Enthralling. Boundless.
Taylor Lynn Corporation (TLC), headed up by corporate and private event planner Liz Taylor, redefines the boundaries of creativity and innovation in luxury event design and production. With a glowing legacy and an unwavering commitment to the future, we proudly stand as the epitome of professional excellence, promising an experience that transcends mere extravagance.
As one of the leading corporate and private event planner companies in the UK, we bring many skills and endless creativity to the planning table. Our second-to-none portfolio of services includes (but isn't limited to):
Event Venues –

The Taylor Lynn Corporation's (TLC) exceptional venue finding service combines industry know-how with a little black book of contacts that's second-to none. 
Catering – No self-respecting event is complete without an exquisite culinary journey. With a profound understanding of taste, texture, and presentation, Liz Taylor, is renowned for procuring gastronomic symphonies that tantalise the senses. Every bite is a harmonious fusion of flavours, carefully tailored to reflect your unique preferences and style, from delectable canapés to sumptuous multi-course feasts.
Décor - A passion for theatrical event decor lies at the heart of our philosophy. In fact, it's the fire that drives us to imbue every last embellishment with artistic vision, merging tradition with cutting-edge event concepts.
Entertainment - Liz and the TLC team curate performances that mesmerise and captivate, whether you're looking for internationally renowned artists or avant-garde acts. You can expect a stage bursting to life with choreographed dances, soul-stirring music, and awe-inspiring theatrics, leaving your guests spellbound long after lights out.
Lighting and Sound - Our event production expertise is well-known for elevating events to new heights of sensory delight, creating immersive environments, illuminating spaces with an ethereal glow, orchestrating soundscapes, and suffusing every moment with magic.
Ultimately, event design and production are the cornerstones of our many and varied services. TLC is a corporate and private event planner with the focus on creating the unique and impossible. We meticulously tailor each event to reflect your distinct personality and aspirations, ensuring that every element speaks to your unique vision.  And delivering the unimaginable levels of event design and production that has sealed our reputation at the top of the event industry.
Partnering with Liz Taylor, an event planner with 35 years of event design and production experience, and the TLC Team, means embracing a world where trends are set, not followed. Prepare to embark on a journey where elegance, innovation, and luxury converge, as we weave the tapestry of your imagination into unforgettable reality.
---
Inspirational and aspirational. Not a follower of trend; a leader of it. Join our social community below for a glimpse into TLC's exclusive style, ideas and creativity. Elements that elevate our events with a unique sense of excitement.