Celebrate Chocolate 5 Scrumdidilyumptious Ways
In case there was anyone who doubted just how much chocolate means to us, the nation's favourite sweet treat has now got its very own day. 9-15 October is Chocolate Week, and this year marks 467 years since our naughty but nice friend was first introduced to European shores.  So the team at TLC has come-up with our top-choc-chip ideas to inspire you to Celebrate Chocolate 5 Scrumdidilyumptious Ways!
What did our ancestors do to celebrate without it? Thankfully, that's not something we'll ever need to worry about.  There are plenty of scrumdidilyumptious ways to say it with chocolates.  Here are our suggestions on how to Celebrate Chocolate 5 Scrumdidilyumptious Ways:
1-The Golden Ticket
Firstly, be honest. Who didn't read Roald Dahl's Charlie and the Chocolate Factory as a kid and secretly wish they'd find a Wonka's Golden Ticket hidden inside their next chocolate bar? Whatever our age, there is a child in all of us who would still beam at reaching under the wrapper and pulling out a shimmering invitation that reminds us the chocolate indulgence we are about to enjoy is only a taster of better things to come.
There are plenty of companies who will create your very own Wonka Bars.  With as many Golden Tickets as you care to give away. Or would you like to have a go at making your own? Jodie Peterkin of Peterkin Premium Paper Merchants has a DIY guide to help.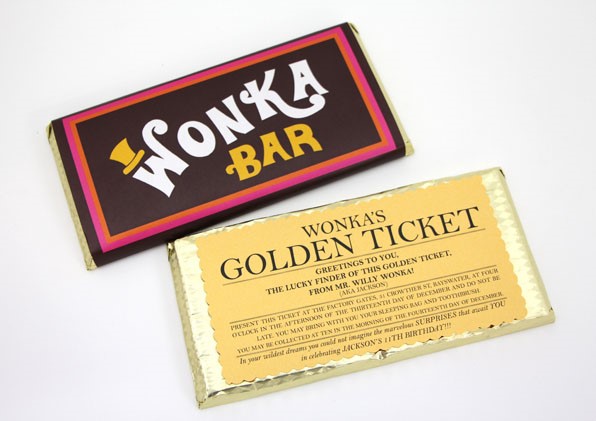 2-Willie Wonka's Chocolate Party
If Wonka inspired your tickets then why not throw yourself into the fantasy theme for a Whipple-Scrumptious Fudgemallow Delight of a time. The secret here is that just like Dahl's Wonka factory, everything, as far as possible, must be edible. Anything which is not bursting with flavour, must be a riot of colour. So, choose chocolate trees, coconut grass, a raspberry river chocolate fountain, colourful candy canes and bright swirling lollipops. But don't be surprised if your guests turn into Augustus Gloop, "the great big greedy nincompoop!"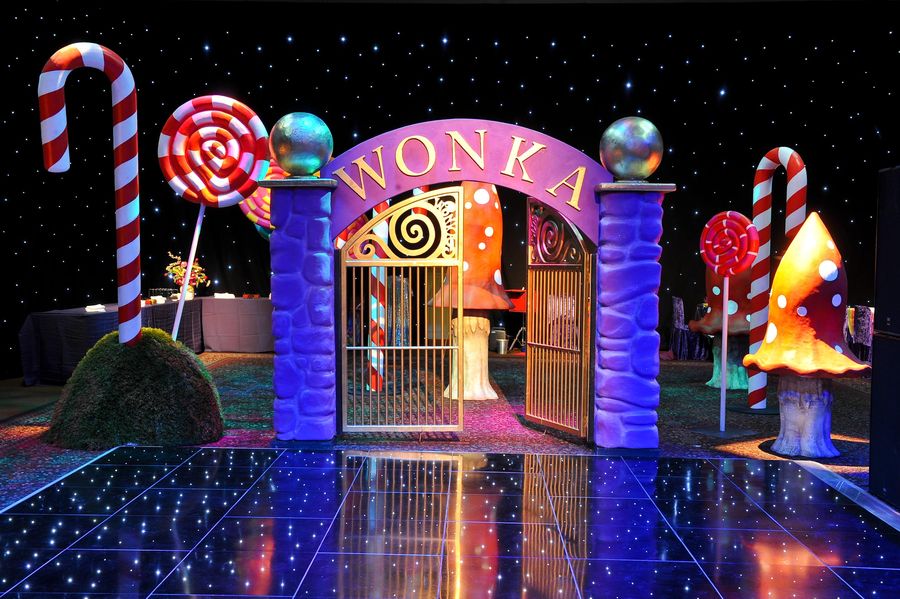 3-Your very own chocolate factory
If you are someone who could eat, sleep and dream chocolate then the Chocolate Boutique Hotel in Bournemouth's fashionable Soho quarter is chocolate heaven. These people are serious about chocolate, and the team has nationwide team building events to bring out the passion for creating chocolate in everyone. In this 2.5 to 3-hour workshop you'll learn about the chocolate making process from bean to bar. As well as getting your hands sticky to produce your own take home treats. Catering for teams of 10-400 people this is a fun choice for corporate event organisers.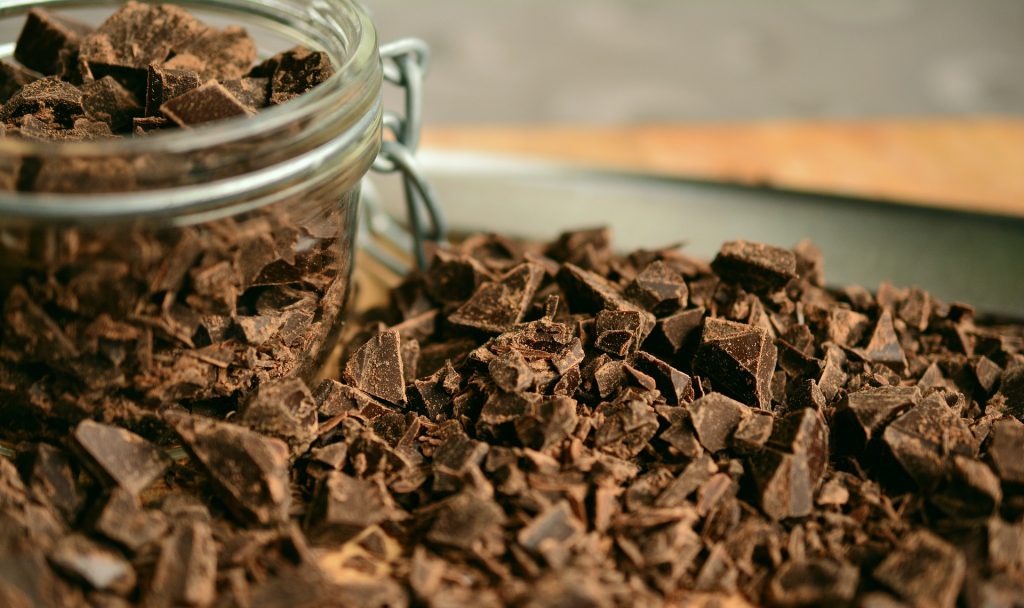 4-A warming wedding favour
When the temperature drops nothing quite does the job of warming our hands and our hearts than a steaming mug of chocolate. For those planning autumn and winter weddings the passion we have for this simple cuppa can work to your advantage with an inspired wedding favour your guests will savour.  Click here for other unique WEDDING FAVOUR IDEAS
There are plenty of companies who will personalise mugs or jars, Fill with luxury chocolate sticks or cocoa powder, handmade marshmallows and white chocolate snowflakes. Or, have a go at creating your own.  There are plenty of options to buy jars or mugs in all shapes and sizes; fill with your favourite ingredients, and decorate with ribbon to match the colour theme of your big day.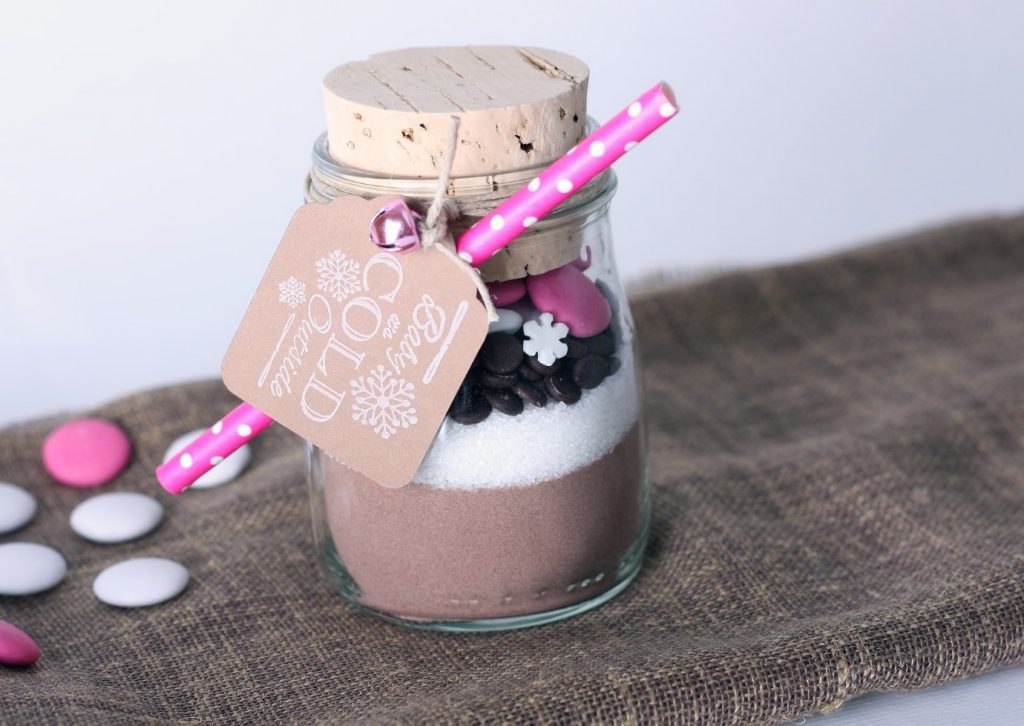 5-Drink to love
Finally, Nana Frimpong Abrebrese, a farmer representative on the Ghana Cocoa Board, says: "Those who impact positively on the lives of others shall forever live in the memory of the heart." She is one of 85,000 farmers who co-own the FairTrade company, Divine chocolate. As you can imagine, with this much love for cocoa between them, there are plenty of ideas to enjoy it at its best. The website has several chocolate cocktail recipes to tantalise the taste buds. Like this Chocolate Bourbon Milkshake. Which like most things in life is best when shared.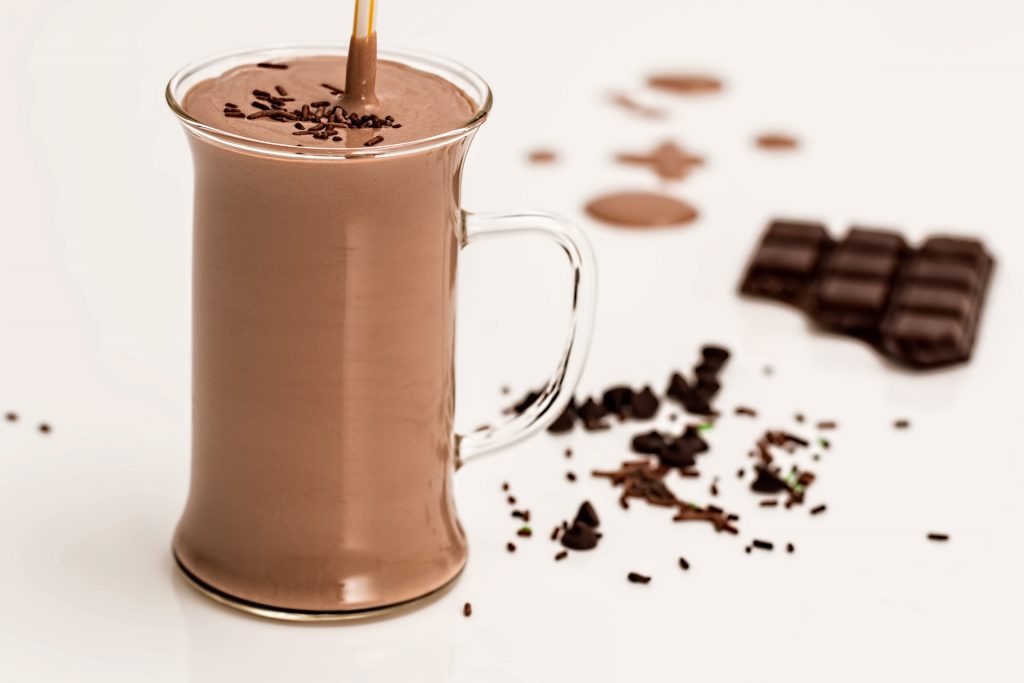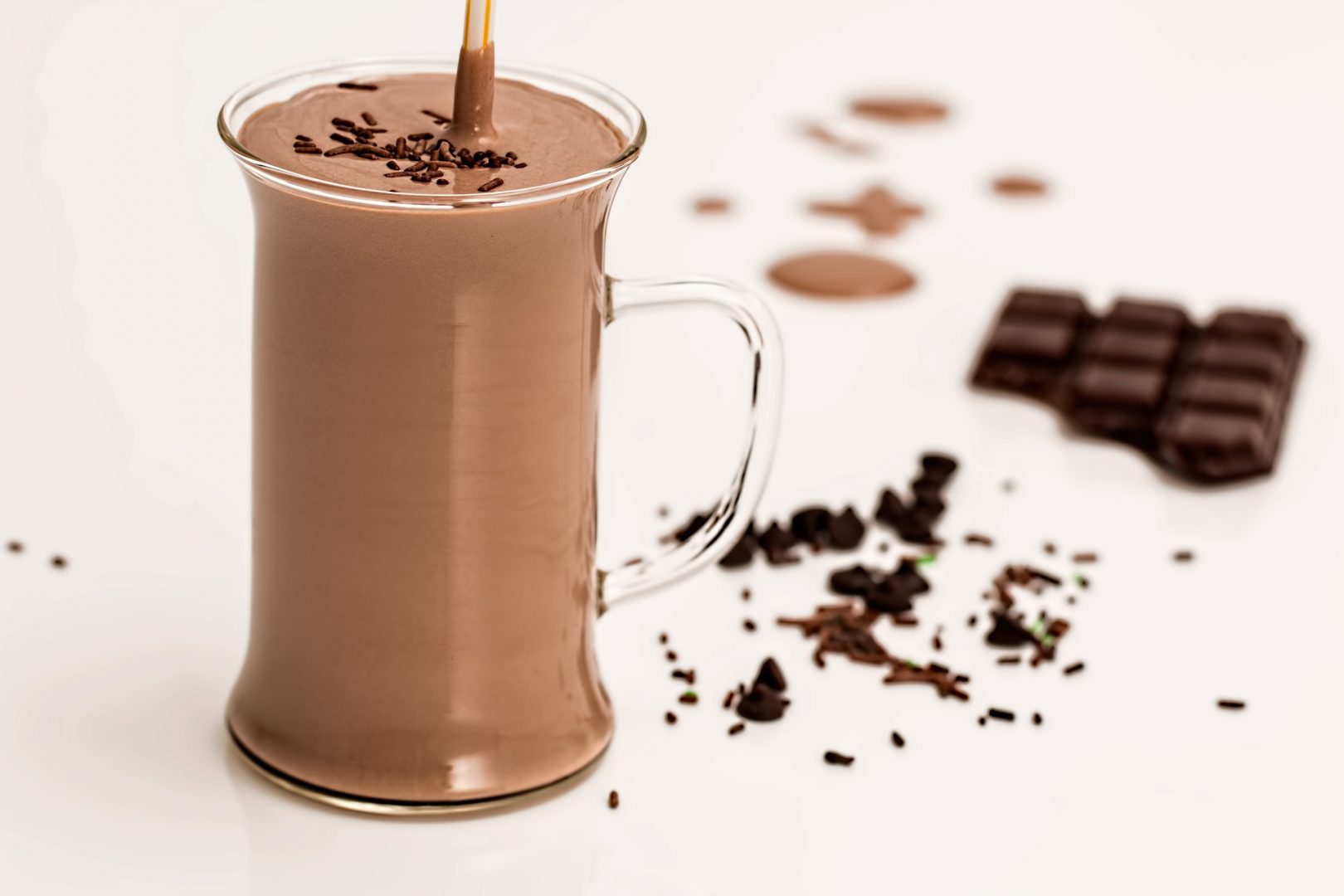 Celebrate Chocolate 5 Scrumdidilyumptious Ways and make the most of Chocolate Week!  Diet starts tomorrow 🙂