Five of the Best English Wines
Food to feast on, the best in live entertainment and innovative drinks are at the heart of a successful TLC party. Theatrical, imaginative presentation of your party cocktails and wines is a hallmark of our events. But what is in the glass certainly counts too. For those looking for a more sustainable event drinks idea, a smaller dinner with wine buffs in attendance or to honour the English summer, we have some great wine advice with five of the best English wines.
So, just in time to celebrate English wine week (25 May – 1 June), the TLC team has chosen their favourite five of the best English wines for you to try. Glasses at the ready …..
First of all in our selection, and dubbed the Sauvignon Blanc of England, is the Bacchus grape. This has caught the imagination of wine connoisseurs across the globe. The Winbirri Bacchus became a much sought-after still white wine when the family-run vineyard in Norfolk won the Platinum Decanter Award 'Best in Show: Best White Single-Varietal Wine in the World' 2017, ahead of more than 17,200 entries.
The longer, drier summers in East Anglia have consequently made for excellent growing conditions for this 34-acre country winery in Surlingham. Made from 100% Bacchus grapes this wine has an elegant nose of grapefruit, passion fruit and floral characters. On the palate the wine gives the subtle flavours of ripe tropical fruits backed with a clean crisp finish.
The 2018 vintage is now available to pre-order. Interest is expected to be high, as it is expected to be among the best English wines.
Cost: £19.50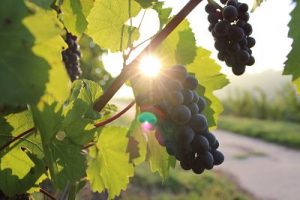 Hattingley Valley is a family-run business which has been working 60 acres of vineyard to produce premium English sparkling wines in Hampshire for just over a decade. It's first wines were released in 2013 and have since won numerous awards.
Its 2014 Rosé is clearly among the best English wines having won no fewer than 8 awards. This includes a Gold Medal in 2018 from the Independent English Wine Awards. It is produced from hand-picked Pinot Noir and Pinot Meunier grapes,. These were gently pressed before fermentation in white Burgundy barrels. The wine then spent at least 2 years ageing on lees in the bottle, and a further 2 months ageing on cork before release.
And so the result is a subtle and delicate Rosé with an abundance of redcurrant and strawberry aromas. This is supported by fine toasty notes. Winemaker Will Perkins recommends enjoying this Rosé with Cherrystone Clam Chowder served with freshly baked bread.
Cost: £36.00 bottle
Related Topic: Five Gorgeous Cocktails with a Romantic Twist
Late Harvest 2017 is a rare, sweet wine produced by Astley Vineyard in Worcestershire. The vineyard is one of the oldest in England, established by the Bache family in 1971. Since then its founders have retired. New owners, the Haywood family, have maintained its boutique focus, producing approximately 9,000 bottles of high-quality a year. Alongside the vineyards Old Vine Kerner and Vintage Sparkling Kerner, Astley's Late Harvest is one of its most celebrated wines.
Late Harvest is a deliciously light, aromatic and refreshing wine. It offers flavours of candied orange, fig, and a touch of Seville orange marmalade. Its relatively light body and medium low acidity, therefore makes it an unusually palatable desert wine, that isn't overwhelmingly sweet.
At dinner it is an excellent choice to accompany cheeseboards.
Cost: £19.50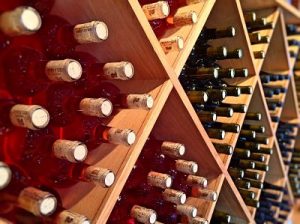 A gold medallist at the International Wine Challenge in 2017, Balfour Blanc de Blanc 2014, produced at the Hush Heath Estate in Kent, is one to savour, with an ageing potential of 8 years plus.
The deep Wealden clay soil which underlies the 50-acre vineyard is unique to this corner of Ken and provides the dense structure for the wines' vibrant, lively acidity.
The Chardonnay grapes for this Cuvée came entirely from Hush Heath's Old 8 Acre Vineyard, and were hand-harvested in October 2014, before being fermented in specially designed stainless-steel tanks kept at a cool 16°C to ensure clean, pure characters and complexity. Secondary fermentation in bottle, followed by a minimum 30 months ageing on the lees.
The result is a brilliant white gold colour wine with a vibrant, dry taste, and fine mousse, citrus, and mineral characters. It is an excellent choice to accompany seafood or chicken dishes.
Cost: £45.00 bottle
Lastly on our list of the five of the best English wines is a true taste of English summer. Look no further than this off-dry, fruity rosé, which bursts with the delicate flavours of strawberries and rhubarb. This 2017 vintage is produced from Pinor Noir/Dornfelder grapes handpicked on the thousand-year-old South Devon farm. The estate, owned by the Sharpham Trust. It is made up of 500 acres of land on sheltered slopes above the River Dart, just two miles downstream of the ancient market town of Totnes.
Sharpham has been producing some of the best English wines for almost 25 years. They combine traditional and modern-day techniques to produce wines offering intense fruit flavours and aromas.
Our choice of whole berry rose has been aged 6 months under controlled conditions in stainless steel. Furthermore, it won the trophy for the best Rose at the South West Vineyards Association 2017. For that reason, the wine is an excellent choice to complement summer salads, cold meats or slightly spicy food.
Cost: £17.50 bottle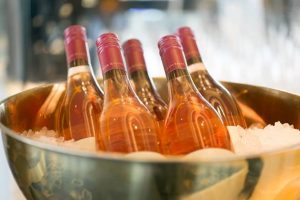 Try one of these fabulous wines from our collection of five of the best English wines available, and start the English summer off in style!