Six Ways to Upgrade Your Mocktails
Let me be clear. There is nothing 'mock' in a TLC mocktail. A cocktail with or without alcohol can still be part of an incredible party experience.  Dry January throws the spotlight on alcohol-free living, but we're very often asked to plan dry parties and weddings throughout the course of the year.  And it's fair to say, TLC has mastered the art of memorable non-alcoholic cocktails along the way. And, one thing has become clear… alcohol or not, a cocktail should be part of the theatre of your party. A creative element to whet the taste-buds, and excite the senses. So, here's how to take your dry drinks reception to the next level with my five step mocktail masterclass; six ways to upgrade your mocktails:
It's All About Presentation
Ensuring mocktails taste good is vital, but the secret to truly up-styling mocktails is in the presentation.  And we've come a long way from the obligatory glace cherry and paper umbrella!
Present glasses on vintage bird cages. Add a little 'flair' into proceedings with a professional mixologist. Dry ice is another sure-fire way to deliver with drama.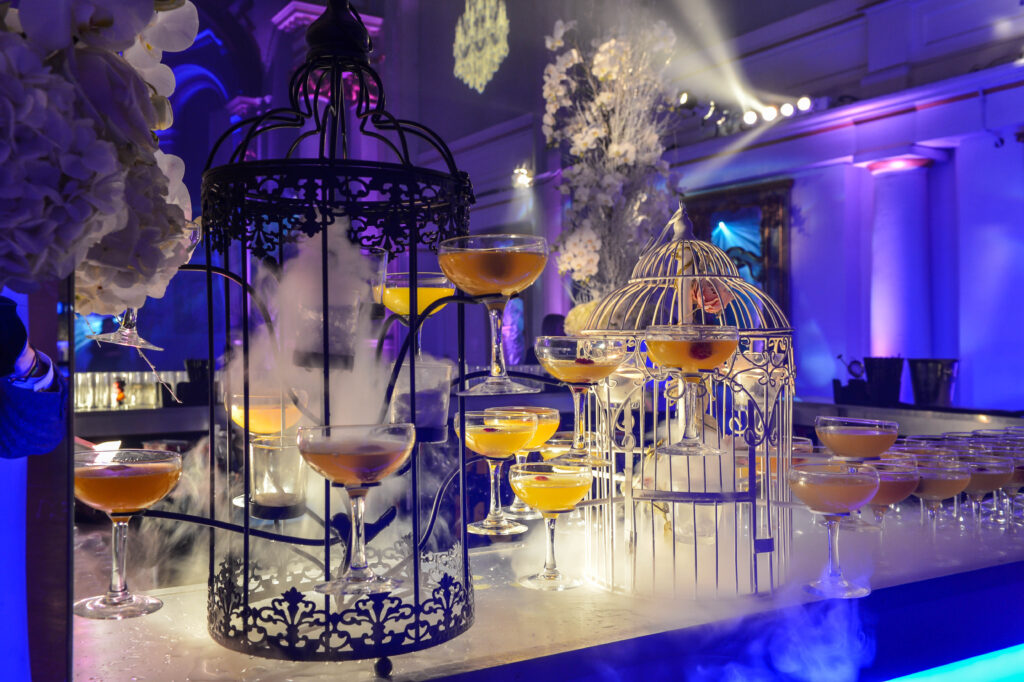 To take it to the next level, consider how and what you serve a drink in. Clue – not just a glass. Tin cans. Miniature bath tubs. Vintage thermos flasks. Yes, I have used them all.
Is there a way to tie it in with theme/ambience of your party?  Can you make the bar itself more spectacular – integrating into the theatre of your event?  Having once served 'Fairground' mocktails in plastic bags complete with faux fish, from a rotating 'carousel' bar with suspended vintage horses, I'm proof that if there's a will (and a creative mind in the driving seat), there's a way.
Make Creative Counterfeits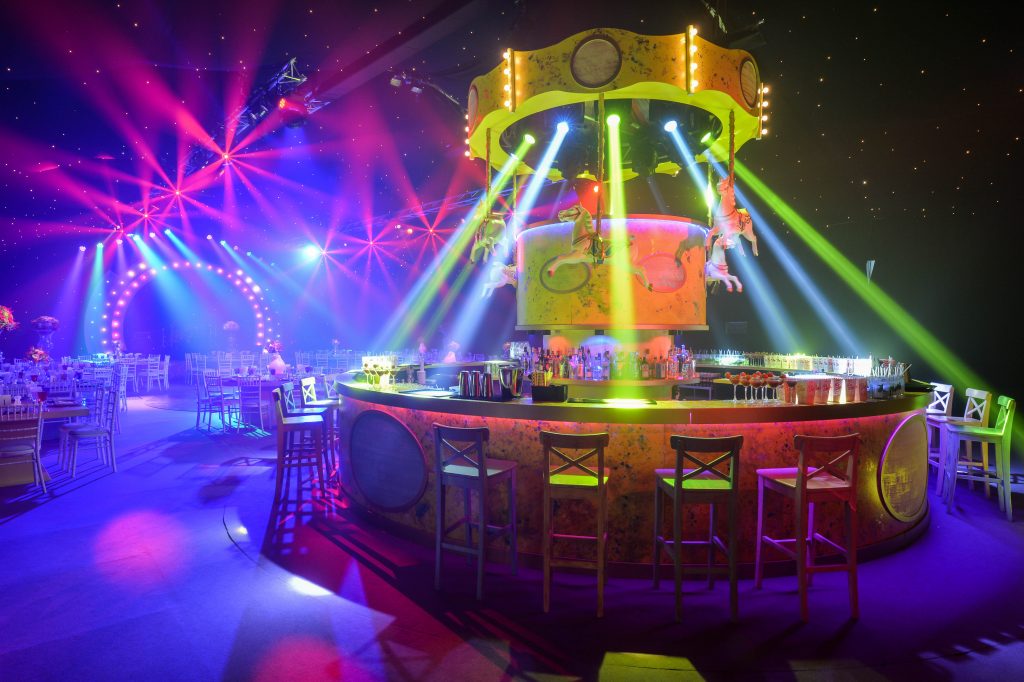 If your idea of an alcohol-free gin and tonic is to just serve tonic, it's time to up your game and our list if six ways to upgrade your mocktails is the first step. Classic cocktails are a delicate balance of flavour that can taste off kilter if simply served up sans alcohol. Regain the balance with inventive combinations of ingredients that imitate the taste of alcohol (with none of the downsides).  Chamomile, cardamom, mint, cloves and rosemary mimic the botanical flavours of gin in BBC Good Food's Gin Free G&T.  Or brew up a spicy 'mock rum' syrup using pineapple, cinnamon and black peppercorns – a brilliant base for a virgin Pina Colada.
Turn up the Heat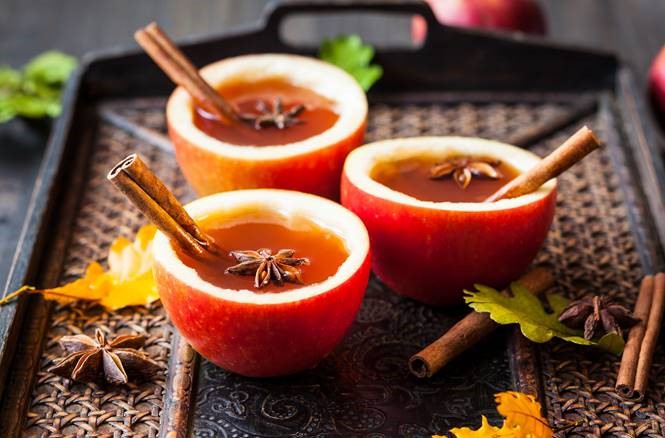 Use a heady blend of spices to add warmth and depth of flavour to your mocktails.  Most people love the combination of cinnamon and cloves in mulled wine or spiced apple cider – both of which can easily be made alcohol free. Irish coffee lovers needn't miss the warming sensation you get from a hit of whiskey.  Why not try sweet garam masala to spice up a latte or aromatic nutmeg and orange as a sin-free swap.  And spices aren't just for winter drinks, the simple addition of ginger and chilli syrup would put the punch in this Summer Fruit Punch from All Recipes.
Experiment with Savoury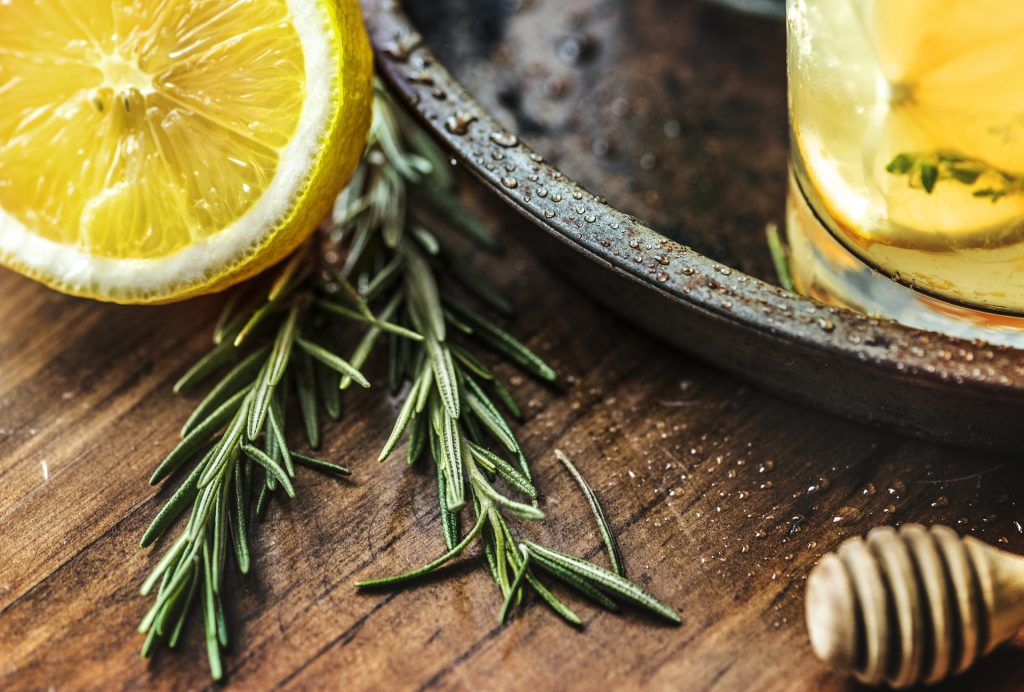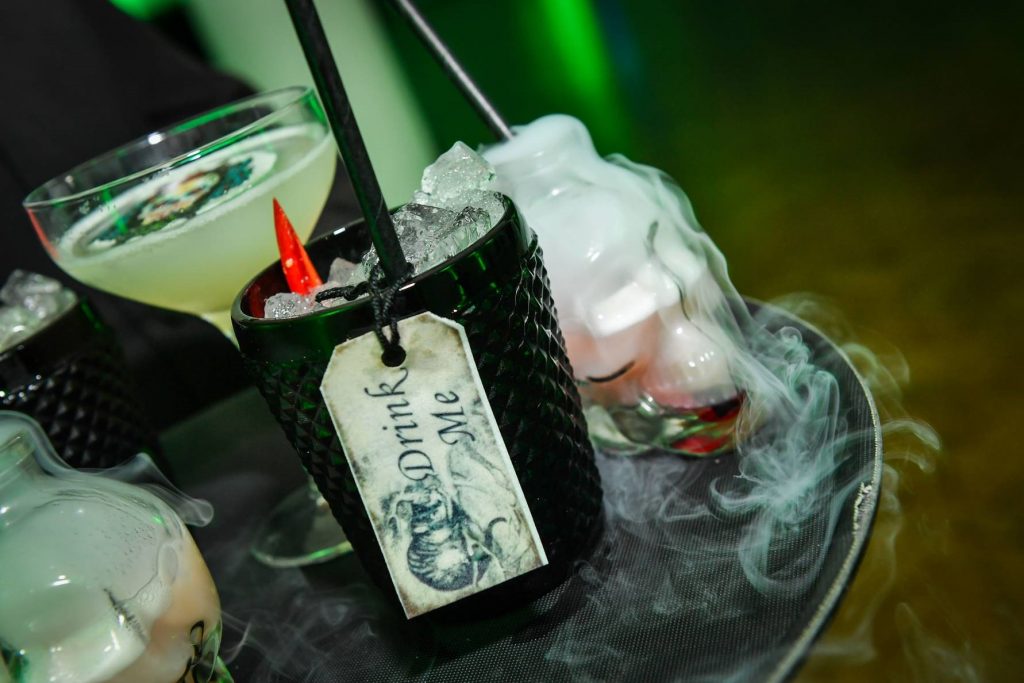 We're all familiar with adding herbs to savoury dishes but they're currently having a real moment in the world of mixology.  Traditionally 'savoury' herbs like rosemary and sage offset sweet flavours, infusing drinks with enticing aromas.  
And the flavour revolution doesn't stop there.  Bell peppers, quails' eggs, and of course olives, are all popular cocktail ingredients – well not everyone has a sweet tooth!
Try this refreshing Rosemary Citrus Spritzer from The Kitchen.  Rosemary adds enticing fragrance to the citrus notes, with a touch of honey for sweetness.  Just heaven served on the terrace in summertime.
Related Content: Seven Ways to Host a Christmas Drinks Party
Get Fancy with Edible Florals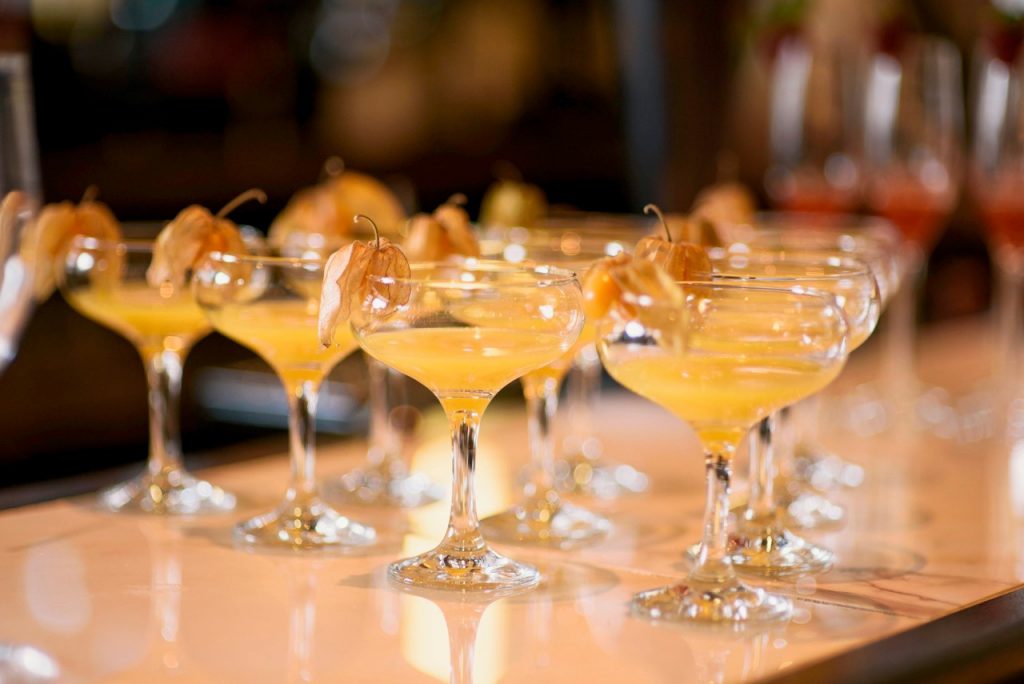 Presentation is essential when up-styling your mocktails. In my view, the most elegant mocktails come dressed for the occasion. 
Edible flowers are decoratively divine.  They each have their own delicate flavour so it's worth experimenting to find the right floral finish. Calendula, for instance, has a slightly citrus flavour. Nasturtium is sweet and peppery, where pansies are slightly salty taste.
A really simple way to introduce botanicals is by freezing them into ice cubes. Alternatively, this Raspberry and Rose Mocktail from Interflora uses rose water and rose petals for a sophisticated update to a traditional raspberry cooler.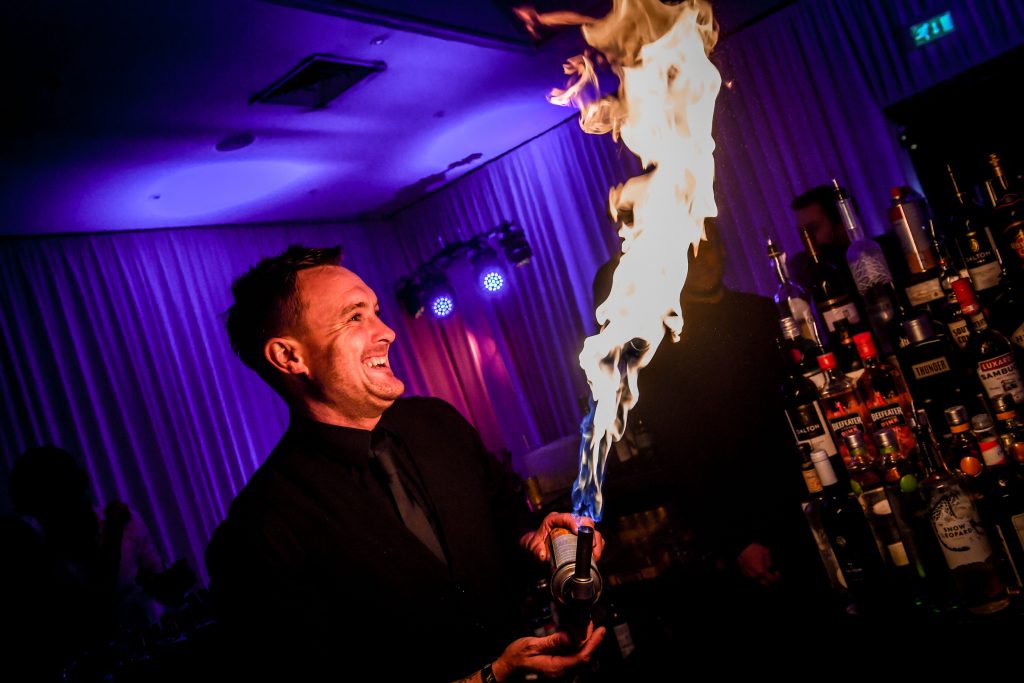 Make Time for Tea
Last on our collection of six ways to upgrade your mocktails is a classic British drink. We're a nation of tea lovers.  So why not host a tea party with a grown-up twist serving refreshing tea-based mocktails.  The classic flavour of a mojito can be reproduced with mint, tea, lime and soda.  Or combine tropical mango, ginger and lime with green tea in this invigorating Tropical Ginger Green Tea Mocktail from the tea experts at Twinings.