Top 5 Summer Cocktails
**UPDATED JUNE 2020** British summer is here at last. Having spent much of Spring in lockdown, the nation is starting to emerge.  Small garden gatherings with friends and family.  Social distancing in mind.  And glassware suitably sanitised. What better way to celebrate than with a cool cocktail.  Here are TLC's Top 5 Summer Cocktails to start you off:
Low alcohol drinks
As the sun gets warmer the number of daytime parties rise. This summer cocktails are getting simpler, with fewer ingredients that most well-stocked bars can shake up with their own signature twist. For day time drinking, lower alcohol cocktails using vermouth and sherry are growing in popularity, because they have all the taste without the consequences. If you're looking for somewhere to start, try an Adonis, which is basically a Martini using sherry instead of gin. If you're looking to shake-up your own the About Food blog has an easy to follow recipe.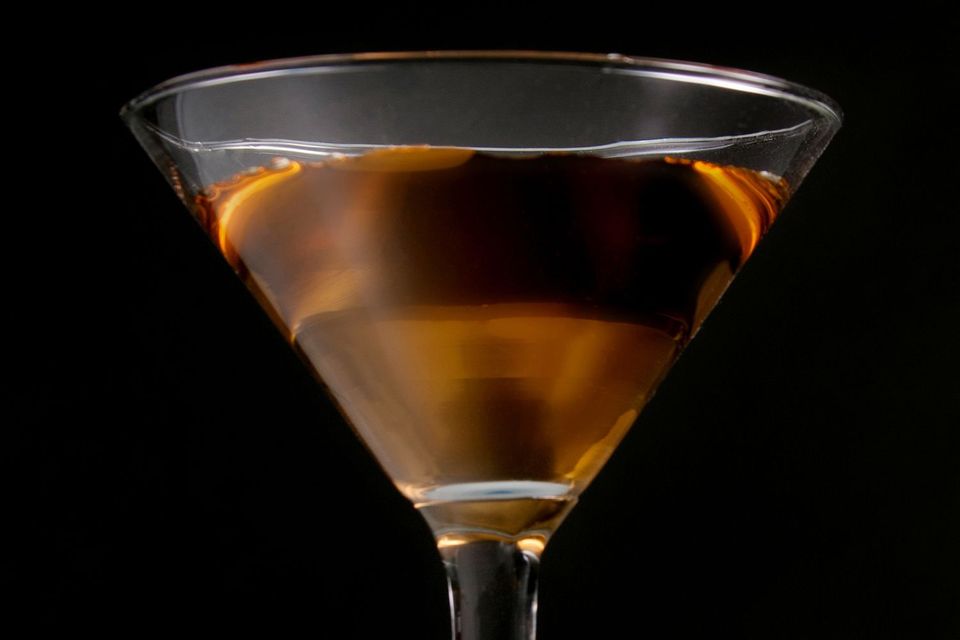 Credit: www.thespruce.com
Frozen drinks
When the temperature starts to rise, nothing beats a frozen drink. The Cuban-favourite, strawberry daiquiri, with its rum base, is the most well-known and still the best. Served in a chilled flute glass, it is a delicious and refreshing choice – perfect for a Salsa inspired party. If you would like a non-alcoholic option, Allrecipes.co.uk has a recipe that can be made with or without the rum.  If you prefer, you can opt for frozen iced lollies.  Try a mojito one – divine!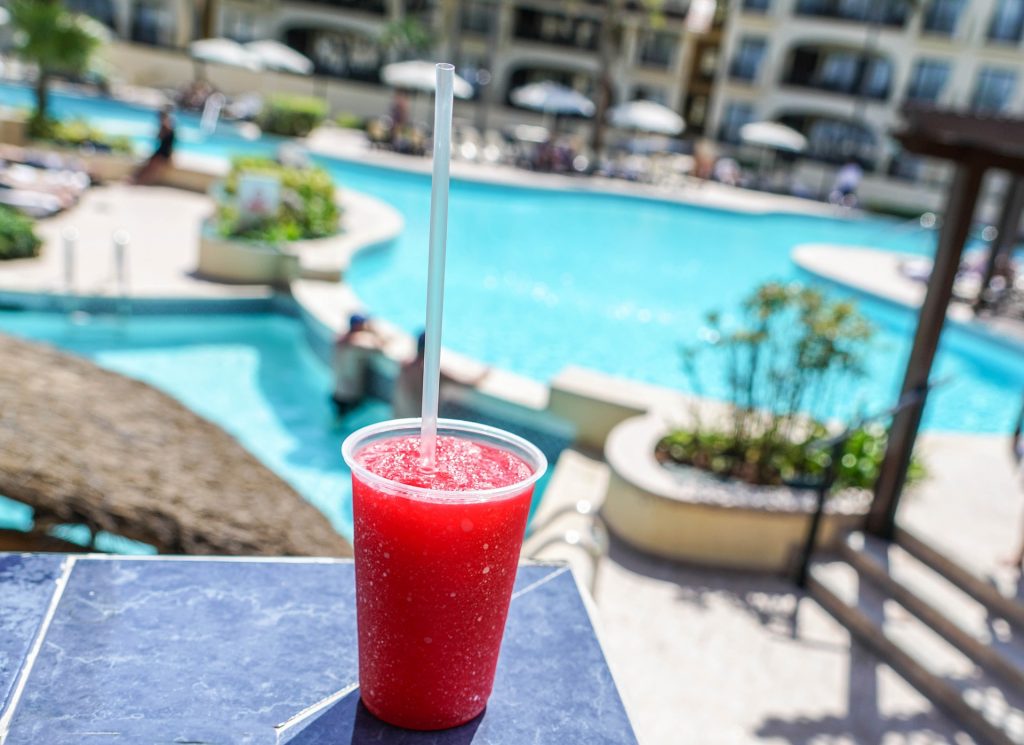 Beer cocktails
The words beer and cocktail aren't seen together in the same sentence. But with the rise of the artisan brewer, beer cocktails are becoming increasingly popular and can make a wonderful punchy, long-drink on hot summer days. The Cheat Sheet website has six beer-based cocktails for you to try. We like the Cerveza Nicola which mixes Peroni beer, vodka and Campari. Remember when making a beer cocktail that shaking any fizzy drink is not going to end well, so unless you want to end up spending your party cleaning – stir and don't shake.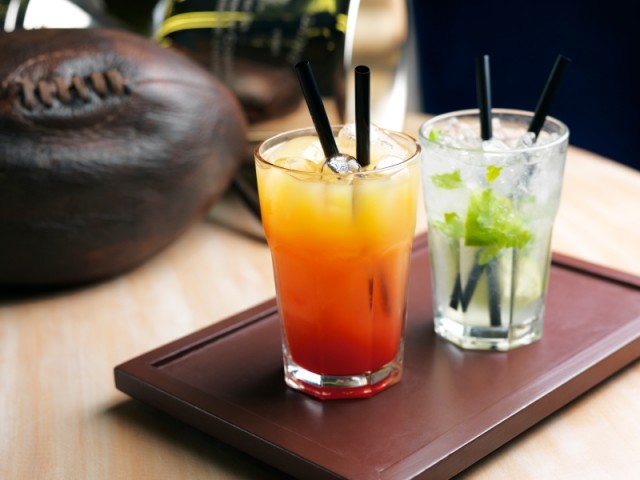 Credit: www.cheatsheet.com
Savoury drinks
For years cocktails were always the sweet-toothed choice, but not anymore. Savoury cocktails are becoming increasingly popular, boosting their flavour with herbs, vegetables and salt, rather than syrups and fruit. We love the Rosemary Salty Dog, which combines grapefruit juice and gin served in a salted-rim glass and garnished with a sprig of rosemary. See mixologists Distillery 209 for a printable recipe card.

Great British summer
Finally, the first taste of sun and all shops push Pimm's to the front of the store. We Brits love it and no summer cocktail list would be complete without it. To mix-up the perfect punch, fill a jug with ice and mix in one part Pimm's to two parts lemonade. Give it a good stir and then add segments of orange, lemon, strawberries, cucumber and sprigs of mint. To keep your drinks extra cool refrigerate your jugs an hour before mixing and serve straight away. Serve lemon and barley or a non-alcoholic punch for those who want a non-alcoholic beverage. If you're looking to add a twist to your Pimm's cup, The Daily Telegraph has compiled a list of fruity and spicy alternatives to try.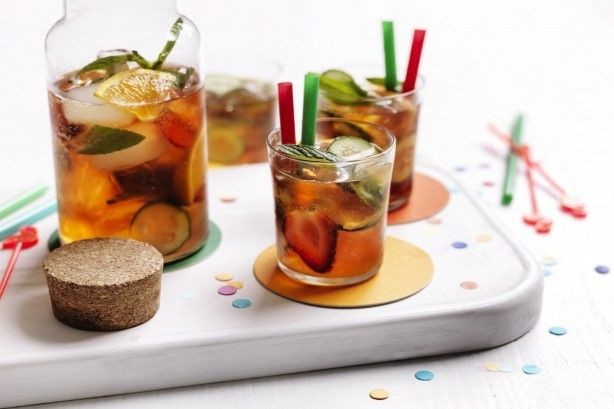 Lockdown has taught us many lessons.  One of which is how to live a simpler life. So, in addition to the Top 5 Summer Cocktails we included, I wanted to share a cocktail recipe that is perfect to prepare in lockdown, with ingredients that lurk at the back of many pantries and cocktail cabinets.
The Marmalade Sandwich
This one asks you to soak a slice of wholemeal toast in your gin, which gives a unique flavour.  Dilute the marmalade with Campari, then add to the gin (minus toast!).  Add lemon juice, ice and Angostura Bitters (or some orange peel), strain and serve.  A refreshing cocktail – complete with Vitamin C! Here's the full recipe.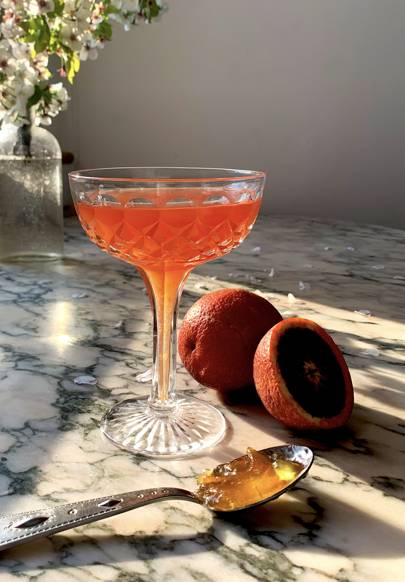 If you enjoyed reading about our Top 5 Summer Cocktails, take a look at this: STRAWBERRY COCKTAILS