TOP WHISKY COCKTAIL IDEAS TO MAKE AT HOME
*UPDATED JAN 22* After the long dark month of January, the Scots give us cause for celebration as we raise a glass to the birth of the nation's poet, Robert Burns. In spite of some Coronavirus restrictions still in place, it seems the Scots won't let this Burn's Night go by without a small celebration. So, whether you are sharing poetry, song and a full Burn's supper of haggis, neeps and tatties at home with family. Or you simply want to raise a toast to the Scottish bard and a better 2021. You can't end the night without a wee dram of whisky. Our top 5 favourite Burn's Night whisky cocktails blend traditional and contemporary and can easily be made at home.
For a stylish, romantic and fiery choice, mix it up with these top whisky cocktail ideas to make at home.
THE ROB ROY
Firstly, a classic. The Rob Roy was first created in the Waldorf Astoria Hotel in New York in 1894. It is a simple drink to recreate in your kitchen. Think of this as a Manhattan that uses Scotch instead of Rye whisky, and that automatically makes it superior in some opinions! Scotch Whisky, Sweet Vermouth and a dash of Angostura Bitters. The perfect comfort blend.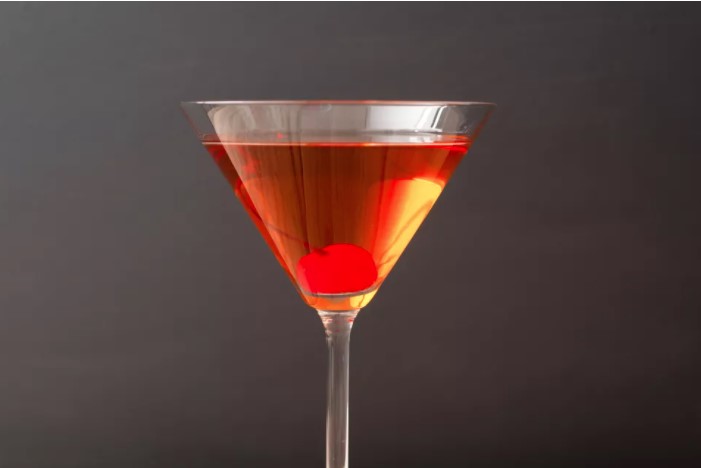 Credit: Spruce Eats
THE GODFATHER
Importantly, the joy of this second cocktail, lies in its simplicity. A firm favourite of the 1970s, the Godfather is a simple mixed drink of whisky and amaretto, and pairs well with desserts such as tiramisu, cheesecake, or baklava.  The nuttiness of the amaretto enhances the oaky, smoky notes of a good scotch. It's also blended in the glass, so couldn't be easier to prepare at home.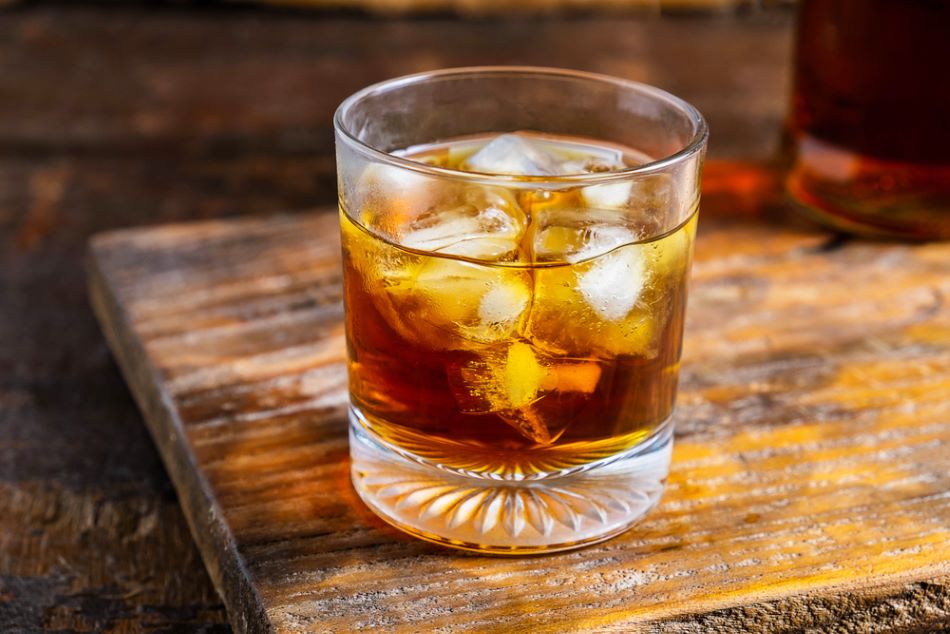 THE BLOOD ORANGE WHISKY
This bright orange beauty of drink looks as good as it tastes. And, not that we need an excuse to treat ourselves, but the orange and lemon juices give this cocktail a blast of much needed vitamin C. For a sensory overload that is sweet, savoury, acidic, and bitter try this recipe from Holly and Flora.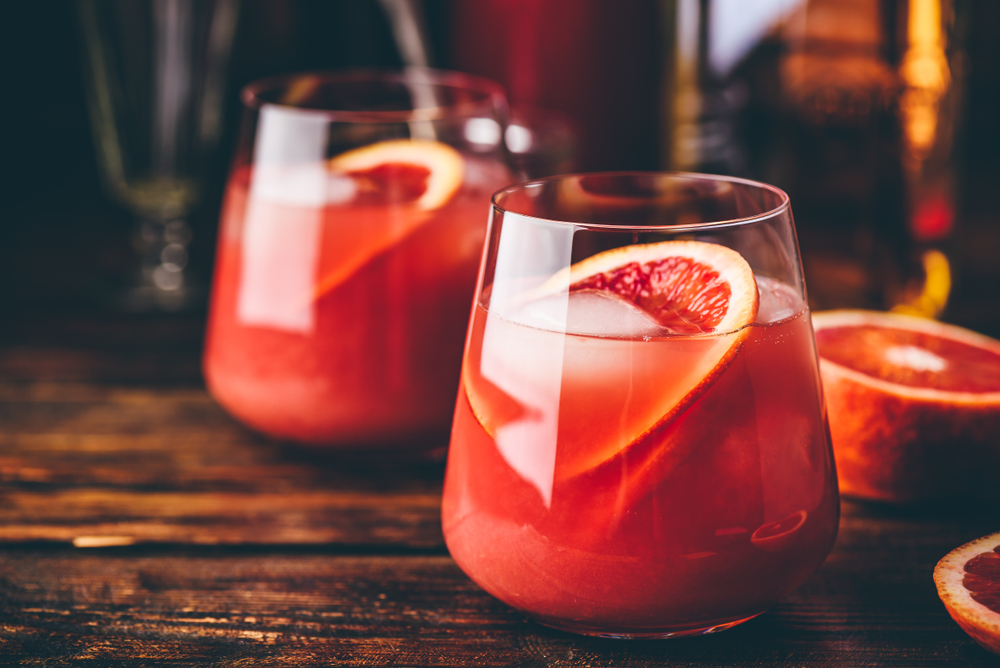 PENICILLIN
Yes, it is truly a cocktail. The Penicillin combines the rich and intense flavours of a peated malt whisky with the sweetness of honey and lemon.  Australian Sam Ross, who has been mixing cocktails since 2001, first created it a few years ago and it has become increasingly popular ever since.  Using two different malts boosts the peated qualities of the drink, but isn't essential if you only have one brand at home.  Mix 2 oz of a blended Scotch Whisky with fresh Lemon Juice, Honey-Ginger Syrup, and a dash of Islay Scotch whisky. If you don't have honey-ginger syrup, here's how to make it at home HONEY GINGER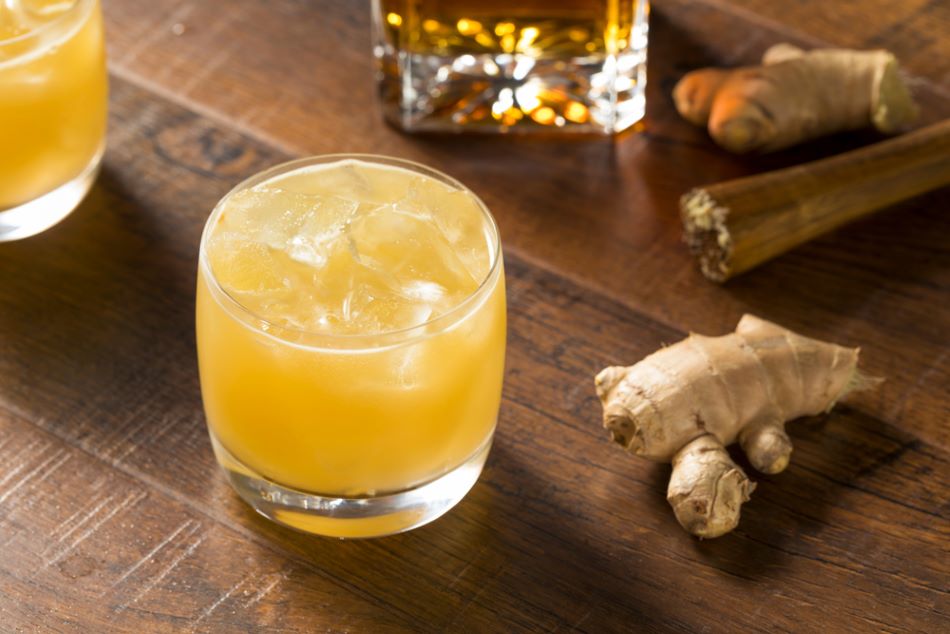 HOT CHOCOLATE WITH CINNAMON AND WHISKY
Ok, so perhaps this isn't strictly a cocktail, but on a cold winter evening who can resist a hot chocolate with a cheeky extra? Rich, warm and comforting it's like being wrapped in a blanket of warming flavours you want to hold on to all night. Served in a take-away cup or retro thermos flask, this hot cocktail is the perfect night cap to send party guests on their way. In the absence of large celebrations, you can serve in latte glasses, tin cups or Kilner jars for a family treat. Containing just the right amount of whisky to give a spicy kick without being boozy. Importantly, it adapts easily for kids by leaving out the shot of Scotch.  Perfect enjoyed around a fire pit with the family! See A Brown Table blog for the recipe.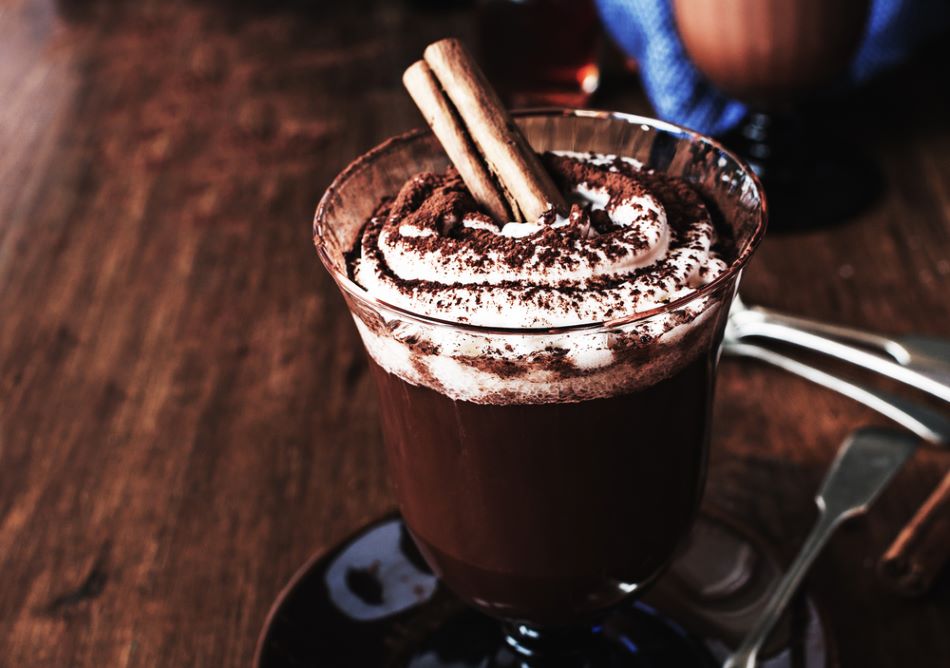 DID YOU KNOW?
Cocktails are traditionally thought of as an American innovation, but they were actually at least partly inspired by British punches. Big bowls of spirits mixed with fruit juice, spices, and other flavours, drunk in punch houses in the 18th century. The term cocktail was first seen in a British newspaper printed March of 1798. But the term wasn't really defined as we know it until 1806, when The Balance and Columbian Repository of Hudson, New York, called the cocktail: "a stimulating liquor composed of any kind of sugar, water and bitters."
Finally, what's the most popular cocktail in the UK?
According to a survey by The Independent – its a whisky classic. Check this out:  The 10 most popular cocktails for 2019, according to bartenders | The Independent | The Independent 
If you enjoyed reading about our 5 favourite Burn's Night whisky cocktails? Why not look at our favourite gin cocktails too!  And thanks for sharing!