5 freakishly good Halloween party tips
In recent years Britain has followed America in getting the most out of Halloween celebrations. It's no longer simply a fun night for the kids, now everyone wants to make sure they have a wickedly good time. Our 5 freakishly good Halloween party tips are sure to bring any guests under your spell!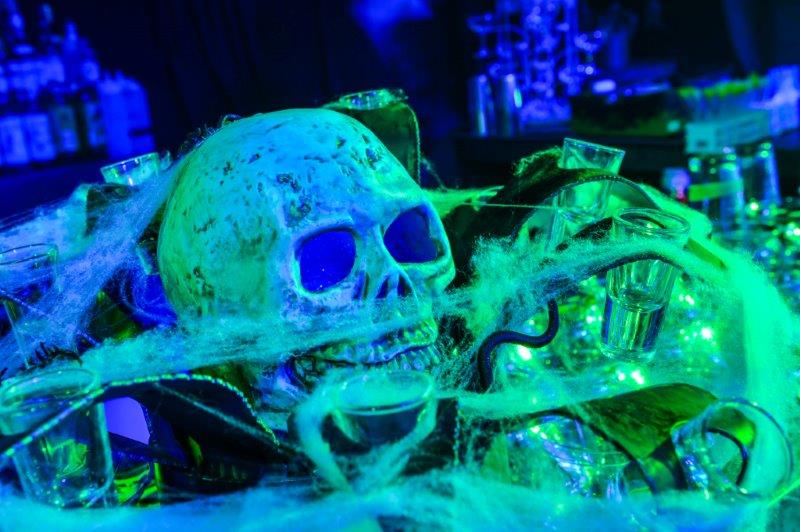 1.      Scream of a theme
If you thought that Halloween was the only party theme at this time of year – think again. When it comes to organising the perfect fright night, from arachnids to zombies, there are more themes to choose from than there are letters of the alphabet. The Twilight books and movies have seen vampires become an increasingly popular choice, but there are plenty of other movies, songs and books to take inspiration from. A masquerade ball is stylish; the 80s horror genre adds a retro spin, or asking guests to come as their favourite dead film or rock star adds an element of surprise. Getting dressed up is part of the fun, but remember, if you are planning a family party make this clear on the invitation so that costumes aren't too scary for young children.
2.      Devilish décor
Any Halloween party needs to set the scene from the off with a haunted house entrance. Depending on your theme, make sure your guests are welcomed by something or someone suitably ghoulish when they arrive. The shops are full of creepy characters – skeletons, mummies, ghosts, werewolves and wicked witches. Place at the entrance help to set the scene. Inside create a ghostly glow with low lighting, and add to the eerie atmosphere with strategically placed spider's webs, bats and skulls.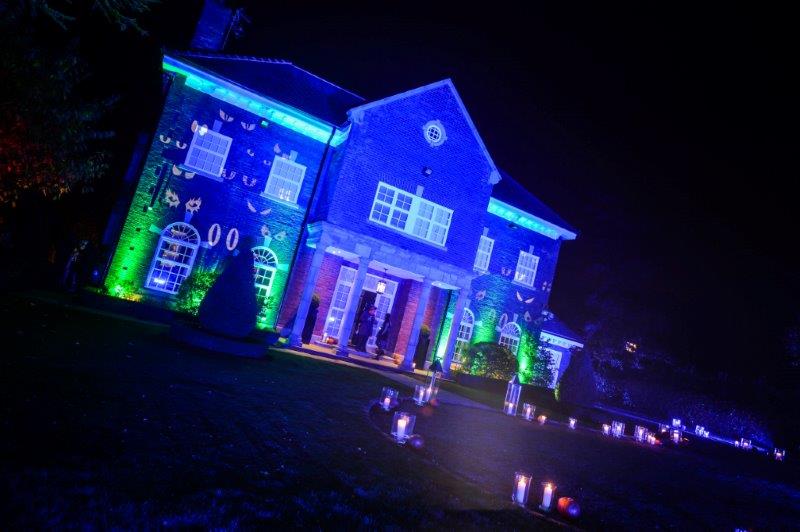 3.      Spooky snacks
Halloween is the time of year for food colouring overload – the more garish the better. What you call your party food is also important and the most stomach churning is the winner. Bloody fingers, eye-ball soup and spider's web cakes are suddenly top of the menu. For young children I like the BBC GOOD FOOD recipes for frozen banana ghosts and chocolate bat biscuits. For more grown up cauldron cuisine JAMIE OLIVER has some easy to serve warming autumn choices.  Or, get the caterers in!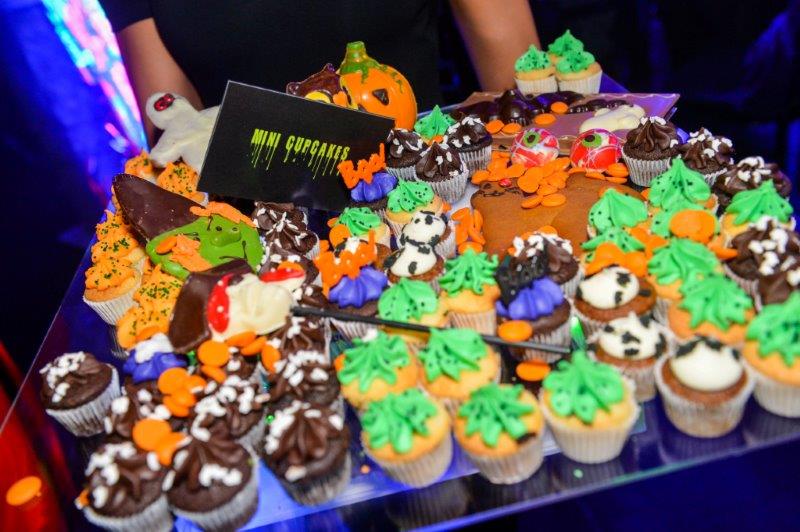 RELATED TOPIC: Halloween Parties With A Difference..Day of the Dead anyone?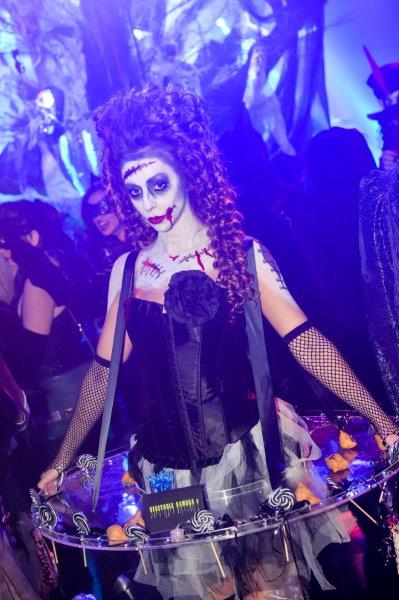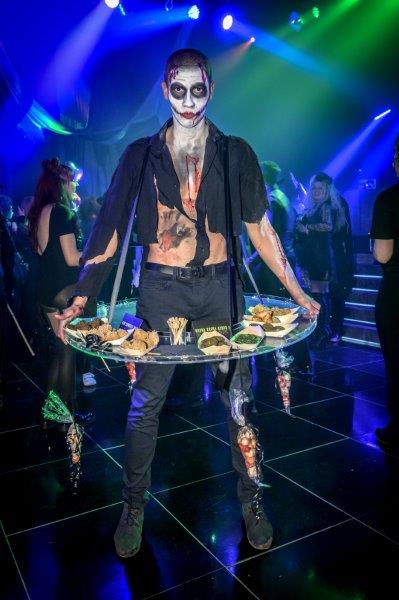 4.      Witches' brew
It is hard to think of a time when you can have more fun with drinks than at Halloween. The trick is to serve up something that is both tasty and tasteless. What you call your concoctions are all important, for example, eye-ball punch, boiling blood or liquefied ghost. The drinks need to look equally gruesome too. For adults, hardened red syrup around the rims of glasses makes a dripping blood effect, while stuffed olives on a cocktail stick make for an ogling pair of eyes. For extra shock value add plastic doll part stirrers and severed hand ice cubes. For children, try adding candy eye-balls and jelly worms in a bowl of fruity punch, or wrap individual drinks cartons in white paper and stick on wobbly eyes on for a drink of juicy, fresh mummy blood.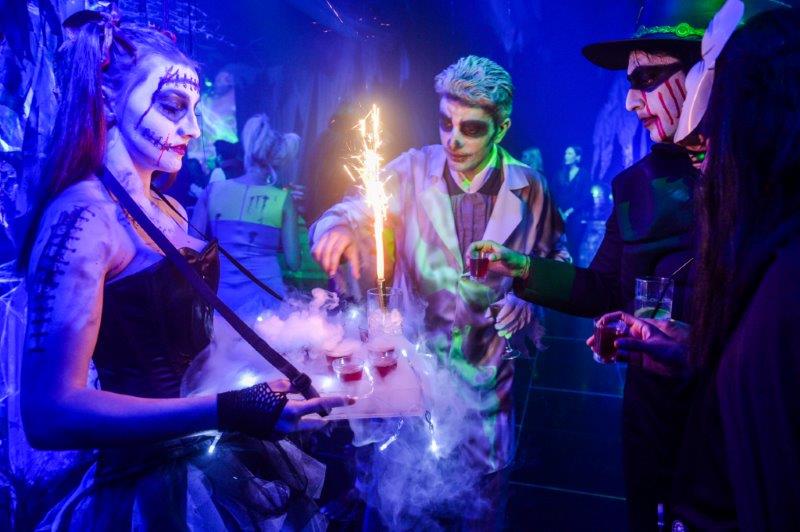 5.      Ghoulish games
Halloween is about having fun and, whether you are a youngster playing boo or an adult unleashing your hidden child, there are plenty of games to keep you entertained. For adults there is something to match every budget, from hiring in a murder mystery company to playing horror film charades. For children the classic games and activities like bobbing apples and pumpkin carving are still firm favourites. You'll be surprised how many adults, given half a chance, enjoy joining in too.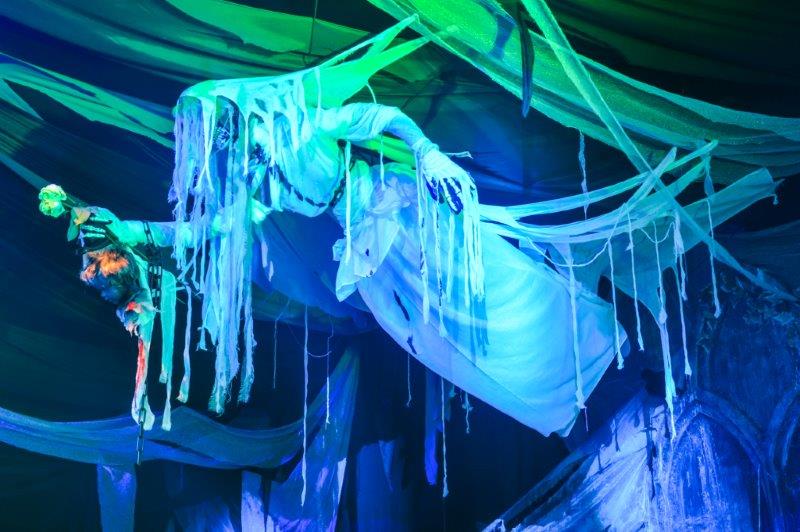 Hope our 5 freakishly good Halloween party tips have helped you to plan your own Halloween celebrations…enjoy ghoulish friends!