The Best Autumn Inspired Wedding Cocktails
Creating the right cocktail list for any wedding is an essential ingredient in the planning of the big day.  This is a place in the wedding arrangements where you can add some real glamour and fun.  And for many couples, an autumn/winter wedding in 2020 and beyond may well be forced upon them as a result of the Covid-19 pandemic.  Rearranging your wedding plans. Waiting until after lock-down. Now, at last, you have the opportunity for an intimate wedding ceremony event, and hopefully a reception in the near future. So infuse it with a little extra style, and a large cocktail!
"The seasonal change between autumn and winter brings a variety of fresh inspiration, colours and textures to embrace in your wedding décor." Says Liz

"Curating a cocktail collection for your big day is an important part of the wedding design and should also embrace the influence of cooler weather and seasonal ingredients available at this time of year.  Include exciting options for the tee-totalers too. They are growing in number now and look for a collection of cocktails that is interesting, imaginative and tempting…minus the alcohol."
Our CEO Liz Taylor  has been planning wedding days for over 30 years and shares the inside track on how to create the perfect autumn inspired wedding cocktails.
Bridal Bliss
Think about consulting with a personal mixologist beforehand and having a bespoke cocktail created just for the two of you – it makes a wonderful alternative at the wedding toast drink and can include your favourite tipple.
Champagne Cocktail
A timeless classic that includes Champagne, cognac bitters and sugar.  It's a guaranteed hit with all guests and taste delicious.  Go the extra mile and for decoration add some silver or gold flakes!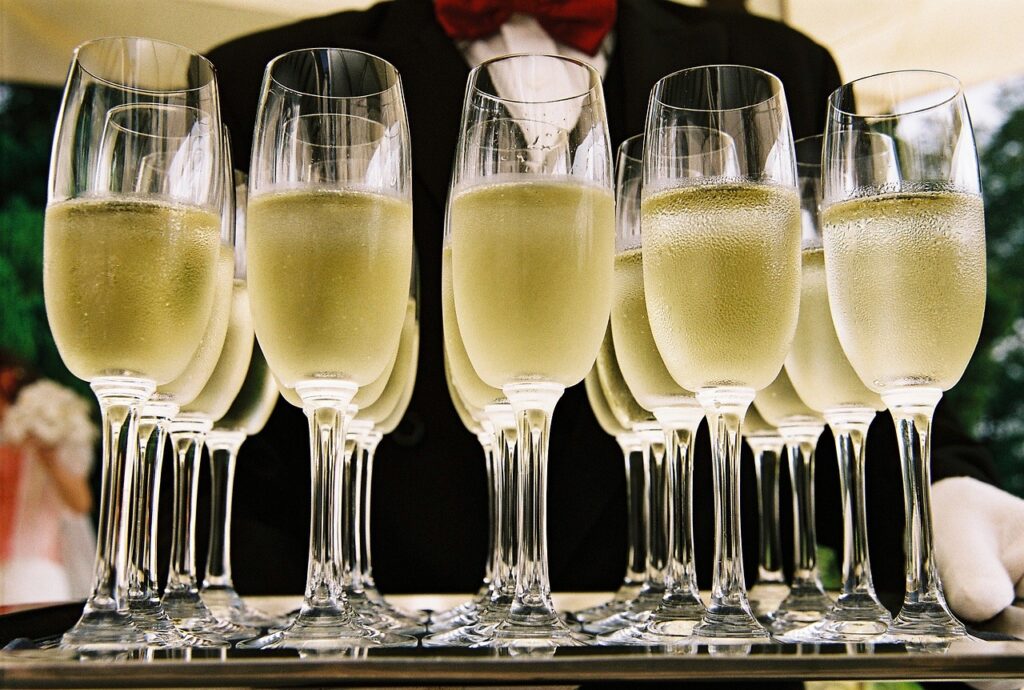 Gimlet
The perfect combination of gin and lime with sugar syrup and lime to garnish.  A 1920's classic – it's sophisticated in its simplicity and tastes divine.
Apple Cinnamon Mule
The Apple Cinnamon Mule brings an autumn twist to a classic.  Building on the Moscow mule base of vodka, ginger beer, and lime juice, the only extra addition you need to make is apple cider. It may sound like a small change, but what a difference it makes! The apple flavour works perfectly with the spiciness of a ginger beer and the cinnamon garnish slowly infuses even more flavour into the cocktail.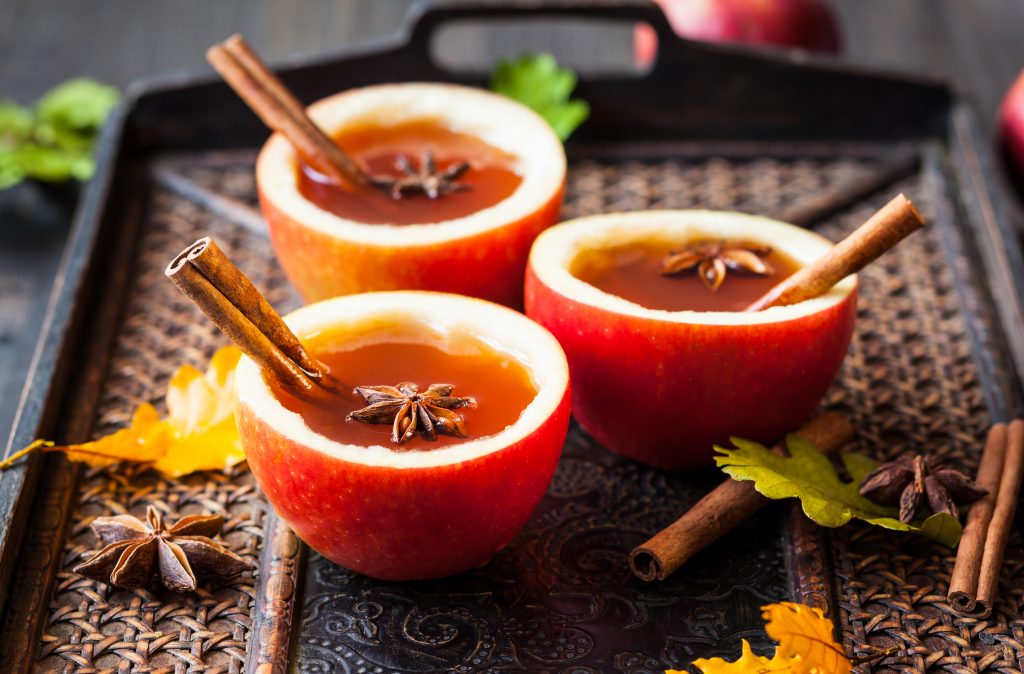 Mulled White Wine
A great twist on a classic taste, and it's perfect for a late autumn or winter wedding.  It includes mulled white wine, brandy, fruit spices and herbs. Perfect to warm up all your guests and for any al fresco drinks receptions!
Espresso Martini
This is a real celebrity favourite at the moment, and the trend will continue. It uses vodka with Kahlúa and espresso.  Served in a chilled cocktail glass and topped with three coffee beans – they add a stylish touch.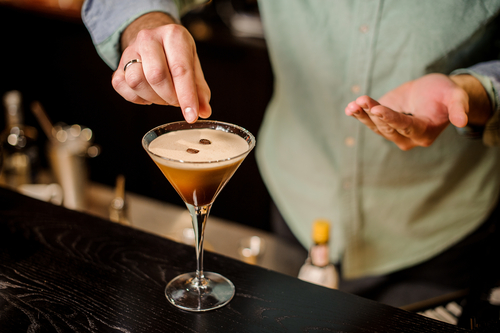 For the ultimate in autumn inspired wedding cocktails, try a Pumpkin Martini version. Vanilla vodka forms the base and sets the drink up with a smooth, sweet foundation for the cream and pumpkin liqueurs. Whipped cream and a cinnamon stick on top. This feels like you're drinking a pumpkin pie!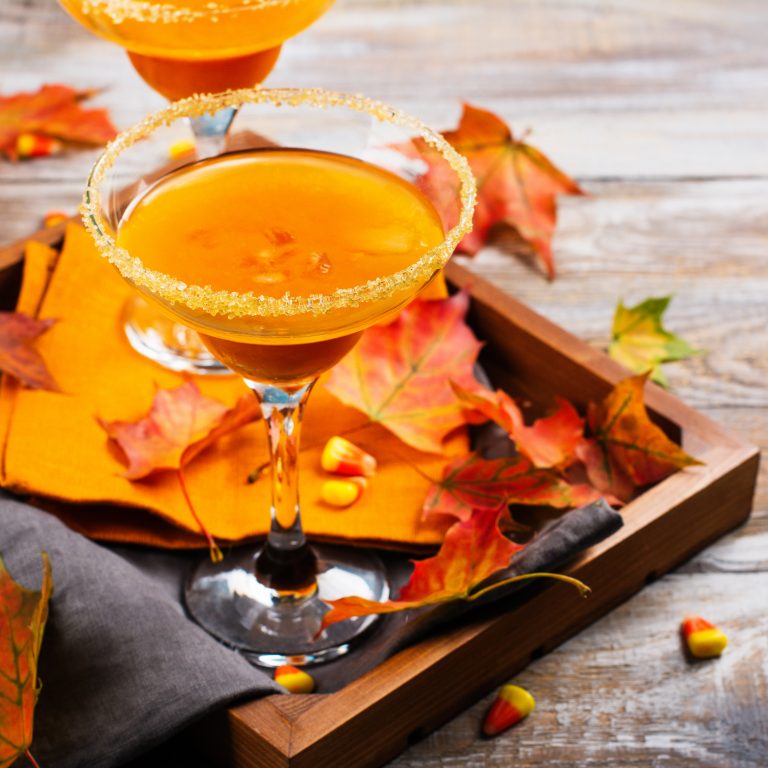 Whisky Sour
This all-time classic cocktail straight from the USA includes whisky (often bourbon), sugar syrup, and lemon juice.  Add some orange slices for a fruity winter touch. A warming cocktail that appeals well to both men and women, these are always popular in the chillier seasons.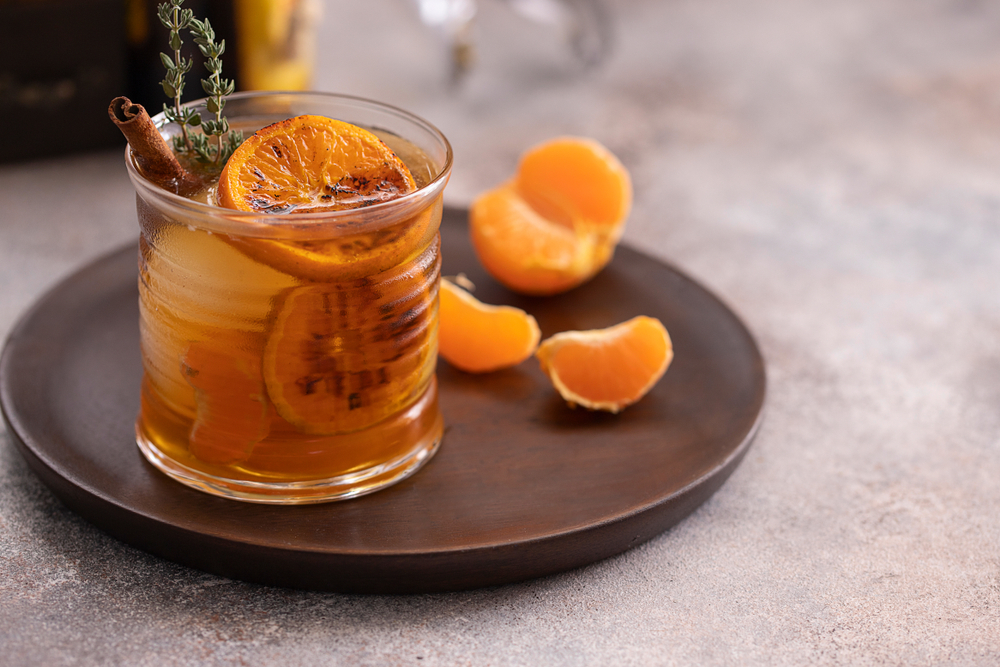 LESS HORROR, MORE FAIRY-TALE
Key to success with any cocktail reception is innovation. Autumn inspired wedding cocktails are a key part of the design of your wedding day, and so how you present the cocktail is just as important as what it contains.  Go for seasonal apple 'cups' filled with mulled cider or apple juice, for example.  Serve a blood orange ginger ale sherbet in glass 'Kilner' cups or jars.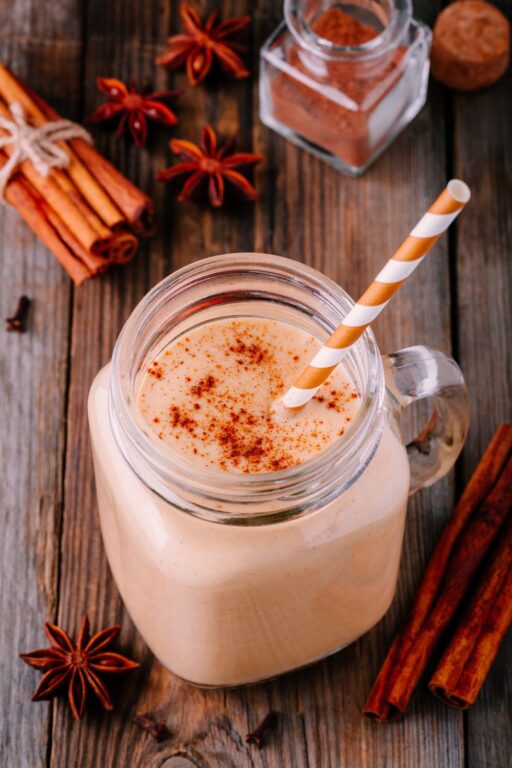 And if the wedding day falls on Halloween – adding a spooky touch is always in order!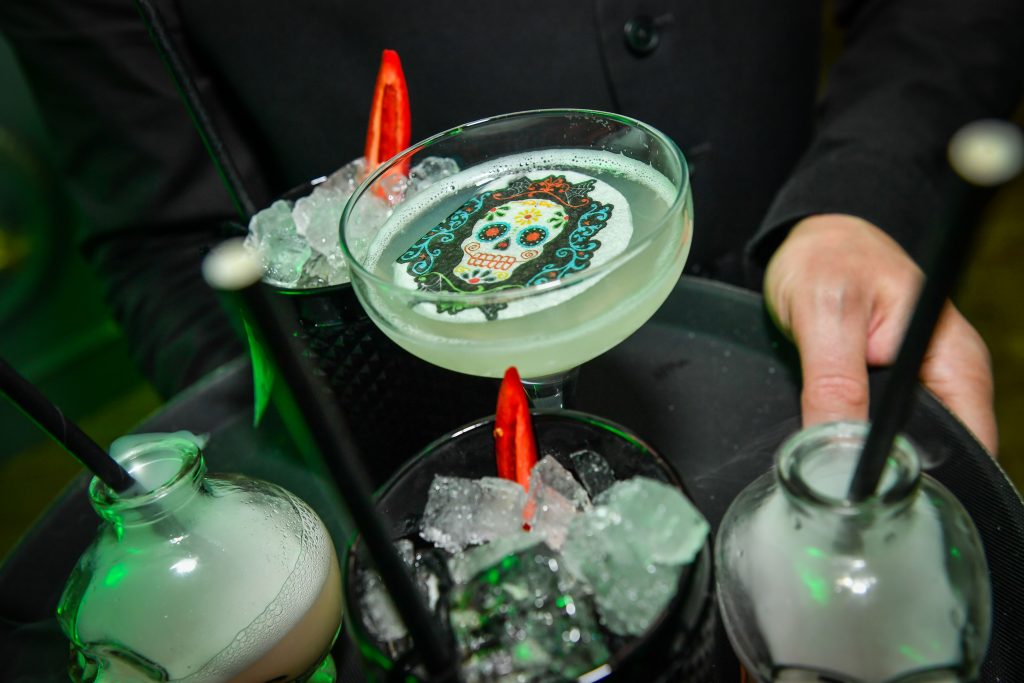 Still scratching your head?  Our more romance inspired drinks could be just what you are looking for. Or, try this last treat from our friends at Marie Claire – who share some sensational cocktail ideas! This Ginger Daiquiri is looking mighty fine!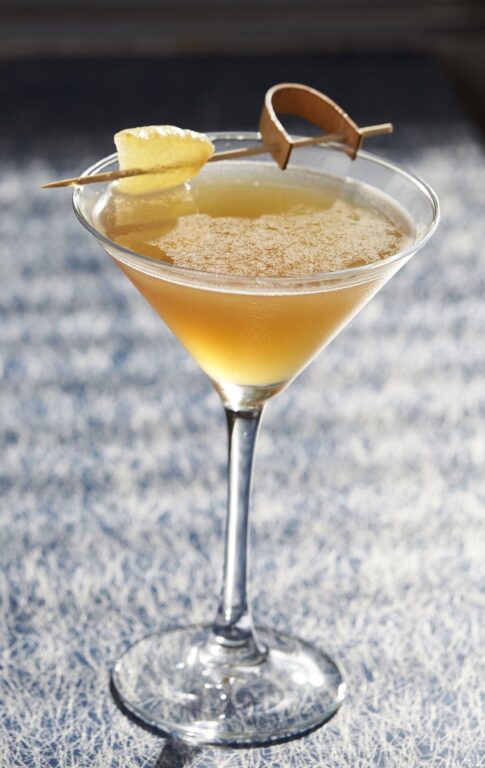 Share the cocktails here!