THE era of glitz, glamour and unfettered hedonism. The 1920s may have been a century ago, but the decade offers a unique and distinctive style that make it a fabulous wedding or party design. No wonder then, that TLC has seen a huge increase in couples adopting the twenties' theme for their big day this year. And where do you start in planning your 'roaring 20s' inspired wedding day – by seeking out Britain's best 1920s wedding venues of course.
In a series of blogs, TLC will be exploring all the latest trends within 1920s weddings. From the venue, to the styling. And not forgetting those all-important cocktails.  We've got ideas, tips and advice on how to put on a twenties themed party to remember. First up, and often the first item on the list as you begin to organise your nuptials – venues. Here, we've scoured the country to find some of Britain's best 1920s wedding venues.
WHAT MAKES A GREAT 1920S WEDDING VENUE?
What you're looking for in one of Britain's best 1920s wedding venues is original Art Deco features of the era.  These are characterised by geometric forms, angular corners and curvilinear detailing.
Importantly, Art Deco was a movement that combined fine craftsmanship and luxurious materials that inspired art, architecture, interior design and fashion from the 1920s onwards.
These influences can be found all over the UK, even in places where you wouldn't expect them. There are some stunning features at the entrance of Blackpool Pleasure Beach for example that are very typical of the era.
The entrance of an art deco building is often very extravagant. A brilliant photo opportunity from the outset. Roofs tend to be flat, with decorative geometric ceilings, and windows are frequently made up of endless bands of glass.
Often there's a spectacular focal point in an art deco room. Consequently, this makes these venues an ideal backdrop for wedding photos. Be it a grand staircase or stunning architectural detailing on the ceiling, you'll likely be spoilt for choice.
TEN OF BRITAIN'S BEST 1920S WEDDING VENUES
Any self-respecting list of Britain's best 1920s wedding venues, MUST include this example. The aspirational hotel -The Savoy in London. Merging its original Edwardian charm with art deco influences as it was remodelled over the decades, it is an ideal setting for an elegant 1920s wedding. The building, as you can imagine, has some simply stunning examples. Not least the stainless-steel canopies and the iconic Savoy sign.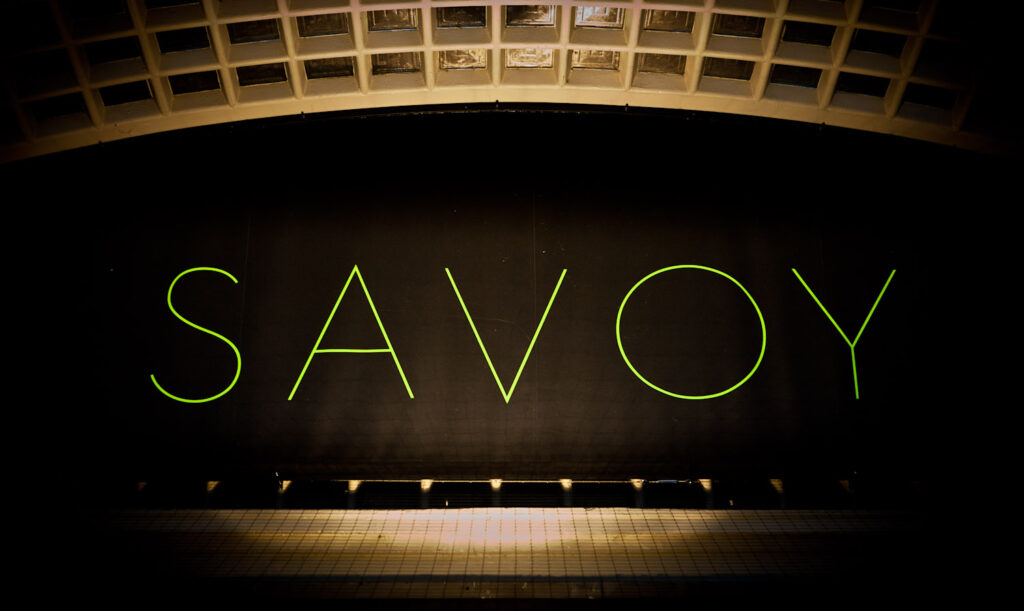 A striking Art Deco mansion set in the maritime home of Greenwich; Eltham Palace is the embodiment of 1920s sophistication. It was once the preferred residence of Tudor royals but was remodelled in the Art Deco style by millionaires Steven and Virginia Courthard. Historical features combine with acres of captivating grounds that provide the perfect backdrop for wedding photography.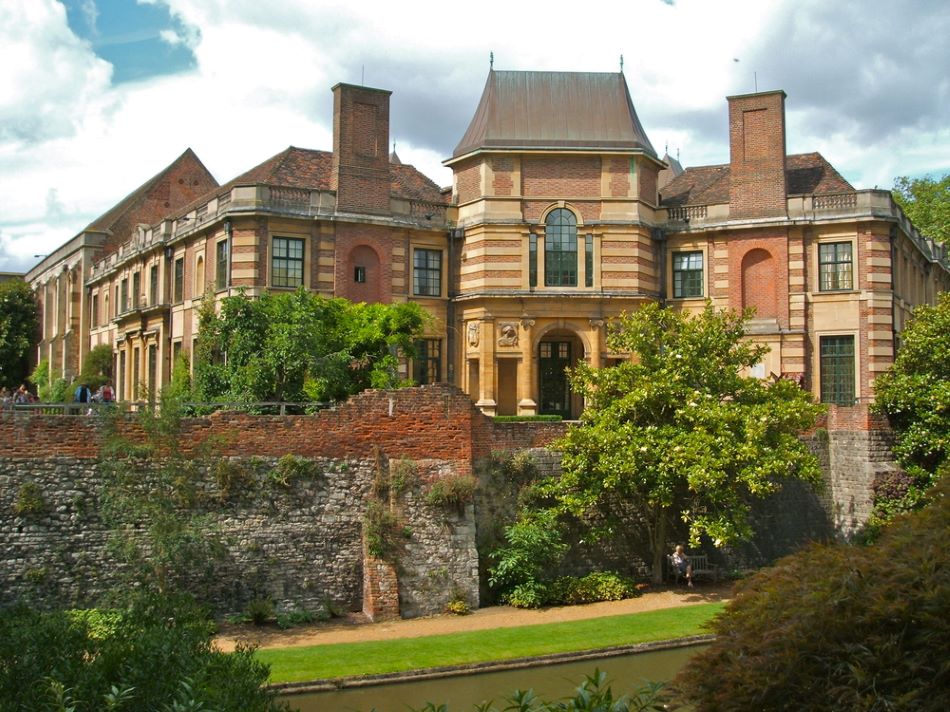 Another brilliant option in our selection of Britain's best 1920s wedding venues would be The Bloomsbury Ballroom, a versatile space complete with outdoor terrace and a long bar that would make a fantastic speakeasy. Choose from the striking ballroom with its high ceilings and marble entranceway. The Rose Room, an elegant space packed with Art Deco features, or the unique Long Bar.
Further north, The Midland at Morecambe Bay is a magnificently restored 1920s wedding venue that's steeped in history. The architecture is a shining example of the era, the bright white façade featuring those iconic curved architectural features and inside it complete with a dramatic sweeping staircase.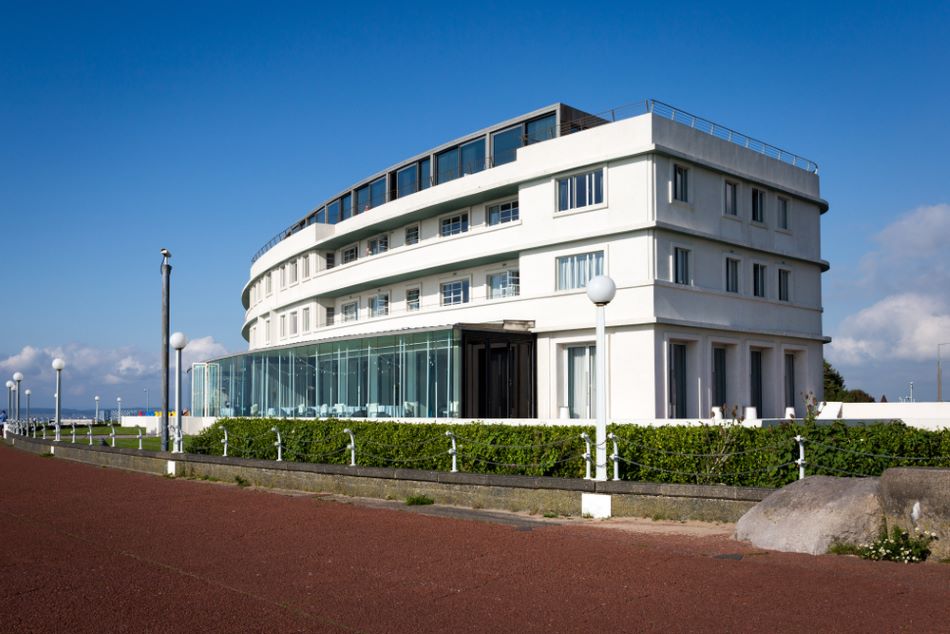 For those with a more theatrical nature, might want to say 'I do' at The Plaza in Cheshire. Not only a stunning example of Art Deco architecture, packed with original features, but it has also appeared in the hit show Peaky Blinders. Weddings can utilise the auditorium, stage and Plaza Café all of which have been restored to their original splendour.
An alternative venue, and one with a real wow factor, would be a palm house such as the one in Sefton, Liverpool, palms being hugely symbolic of the era. Nuptials can take place underneath the magnificent curved windows, with a verdant photo-ready botanical backdrop.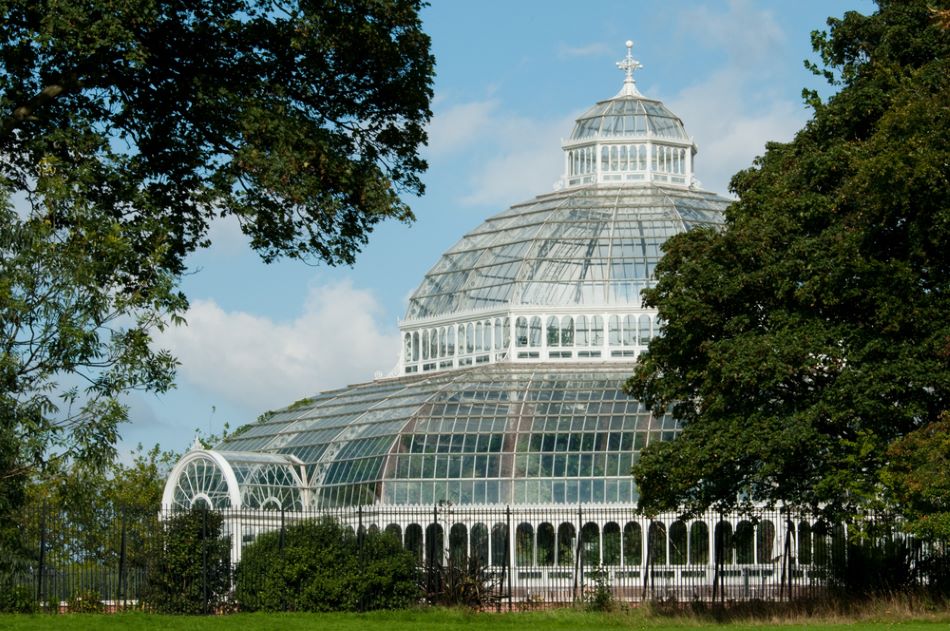 If the idea of 'outstanding art-deco interiors that include rich mahoganies, exquisite marble and one of Europe's largest working mirror balls…' sounds like a dream wedding venue to you then look no further than Stoke Newington Town Hall. With two venue spaces described as a 'blank canvas' just waiting for your creativity to make them unique, it can host smaller weddings of up to 83 right up to those with 550 guests.
We couldn't create a guide to Britain's best 1920s wedding venues without throwing in a hidden speakeasy style bar. For more intimate weddings, The Gobpsy in London is hidden beneath an unassuming Barber Shop. Who knows your guest may want a quick trim on the way in to ensure they're looking their best? The door is concealed by a towel shelf but once you descend the stairs you'll be transported to the time of prohibition and the best underground parties. With a stellar cocktail list to boot.
The Gobpsy is available for private hire and can be transformed into a private space, making it the perfect place for private events for groups of 15 – 50 guests.
Saying your vows beneath the circular statement ceiling at Edinburgh's Leith Theatre will make for some pretty spectacular wedding photos. And if your wedding party is desperate to dance the night way sprung wooden floor will help them to do so. Larger parties and those who like to put on a show could opt for the original 1929 auditorium instead.
Portmerion's candy coloured beauty is hard to live up to, and if you're in search of an art deco wedding venue nestled within a picture-perfect setting, the art deco style curvilinear dining room at Portmerion is the venue for you. It even overlooks the bay. What more could you ask for?
Slightly left field, but this venue would make for one heck of a pool party. And imagine the photos! But if you don't fancy donning your vintage swimwear and floral swim cap then there is a community space available for private hire too where you can stay dry but still take advantage of the unique setting.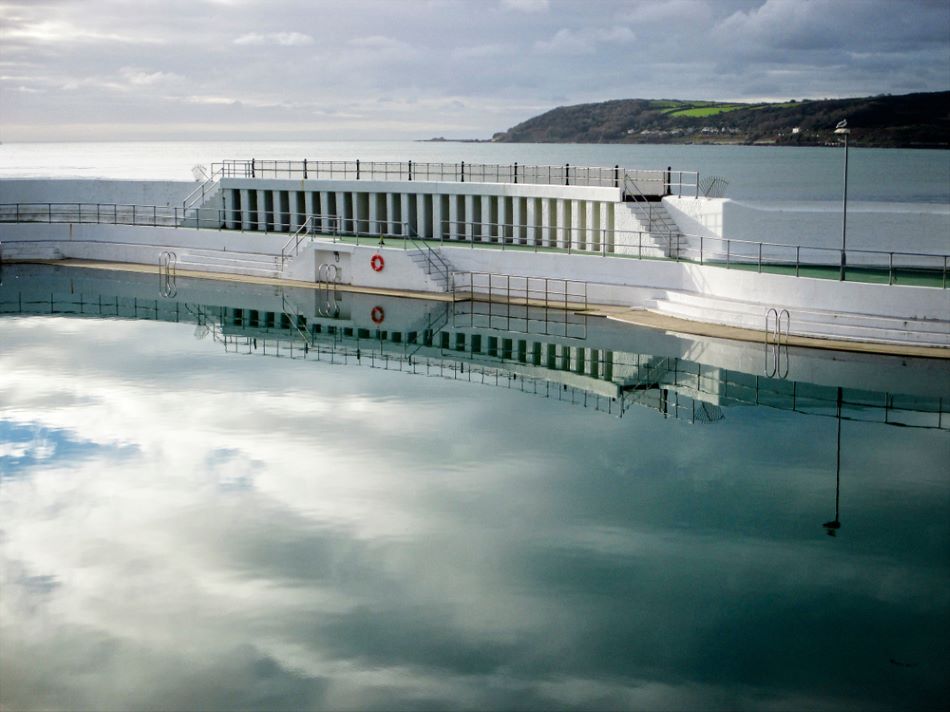 Impressive. imposing. Iconic. Battersea Power Station has numerous venues and event spaces ready and waiting to make your big day extra special.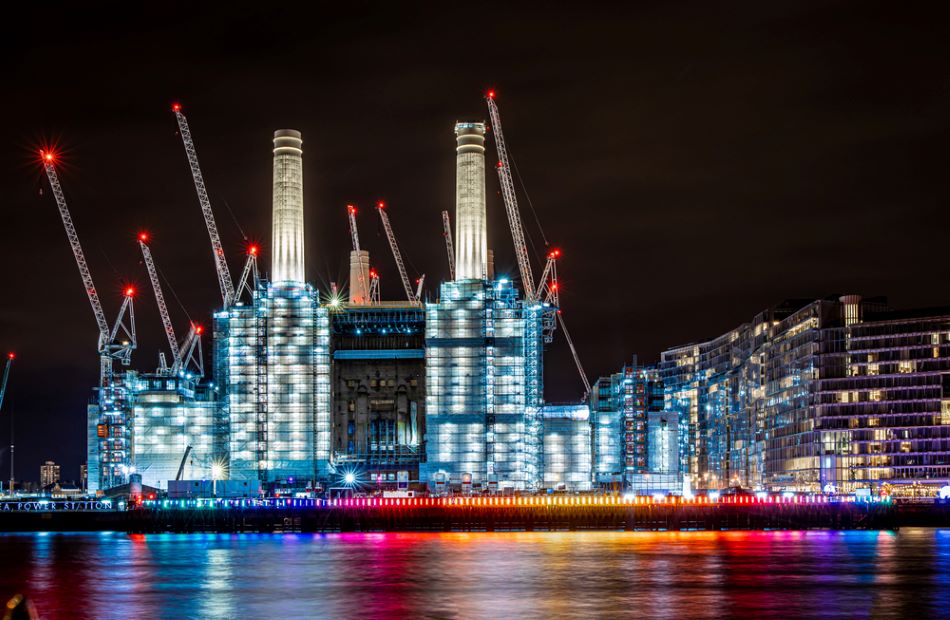 Housed within the stately surroundings of Grantley Hall, Ripon, North Yorkshire, Valeria is a champagne cocktail bar filled with glitz, glamour and grace. The décor is reminiscent of the heady days of the 1920's when parties ended only when the sun came up.
Lastly in our collection of Britain's best 1920s wedding venues, is an impressive Welsh hotel. In the shadow of the Great Orme, white terraces laced with potted palms make a wonderful 1920s backdrop for reception drinks at Llandudno's Imperial Hotel. And the white, yellow and gold function rooms are a dream come true for those hankering after a roaring twenties wedding theme.
FURTHER READING
Want to learn more about 1920s style, then keep an eye on our blog for more 1920s wedding inspiration.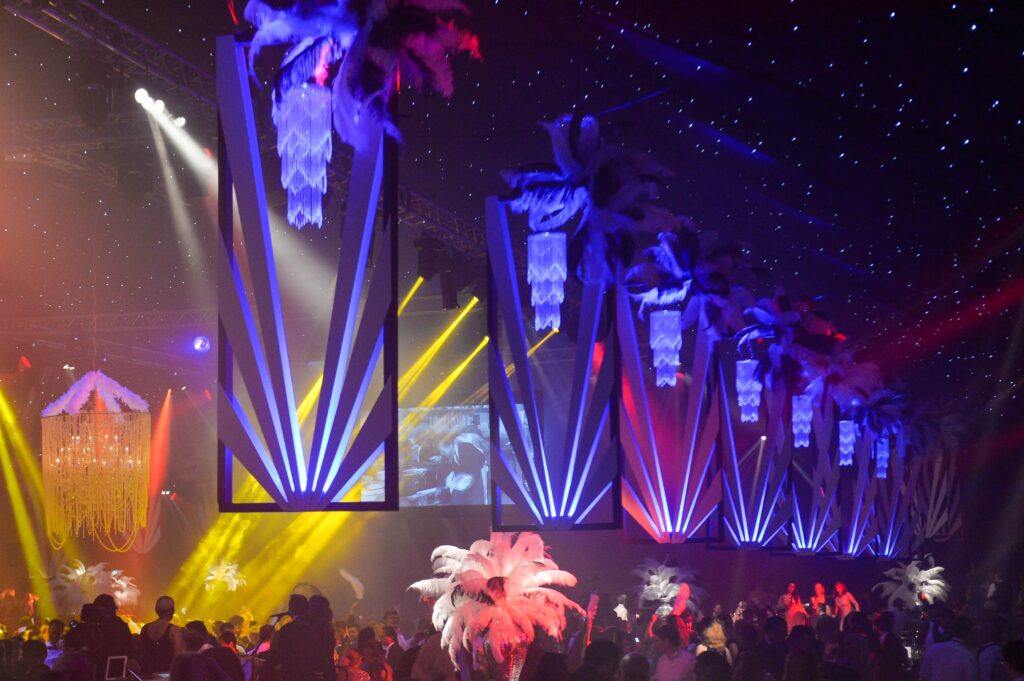 FURTHER AFIELD
For those set on a religious wedding who don't want to compromise on 1920s style Turners Cross Church is one of Ireland's most breath-taking examples of Art Deco architectural masterpieces.
And lets not forget, that Miami is bursting with the 1920s vibe.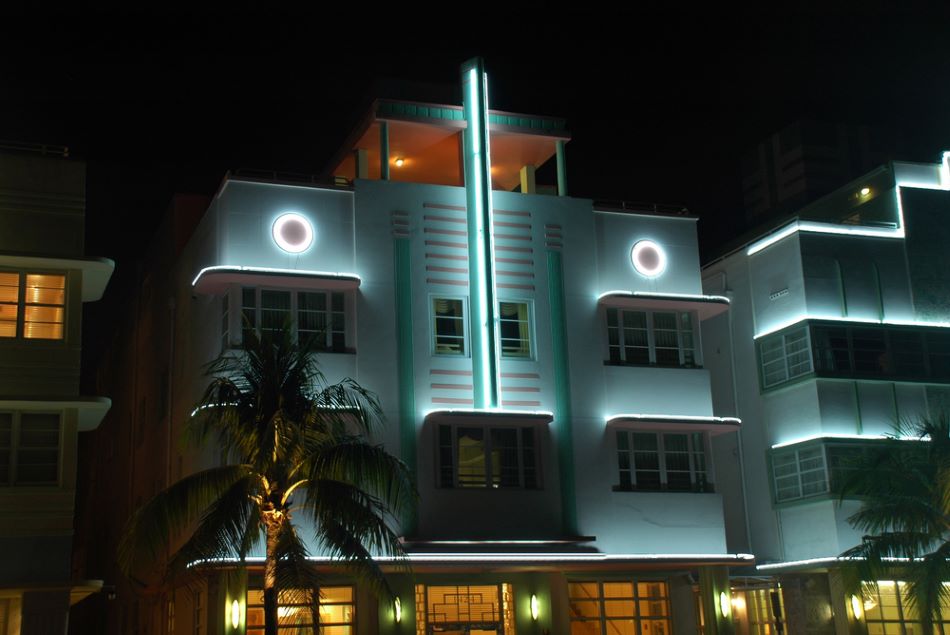 A PERFECT WEDDING GIFT
Brides can brush up on their knowledge and this book looks divine as a decorative coffee table piece. The perfect engagement or wedding gift for couples adopting the 1920s wedding theme.
Share the love.