Calling Wedding Shots
Top tips for brides choosing the best wedding photographer
I've really got a lot to say here!  I've seen great weddings made unbelievably memorable by creative photography, and we all want to avoid the wooden old fashioned posed shots that can, if you're not careful, take your wedding over.  Calling Wedding Shots is here to offer practical and useful tips to make the best of your wedding day photography!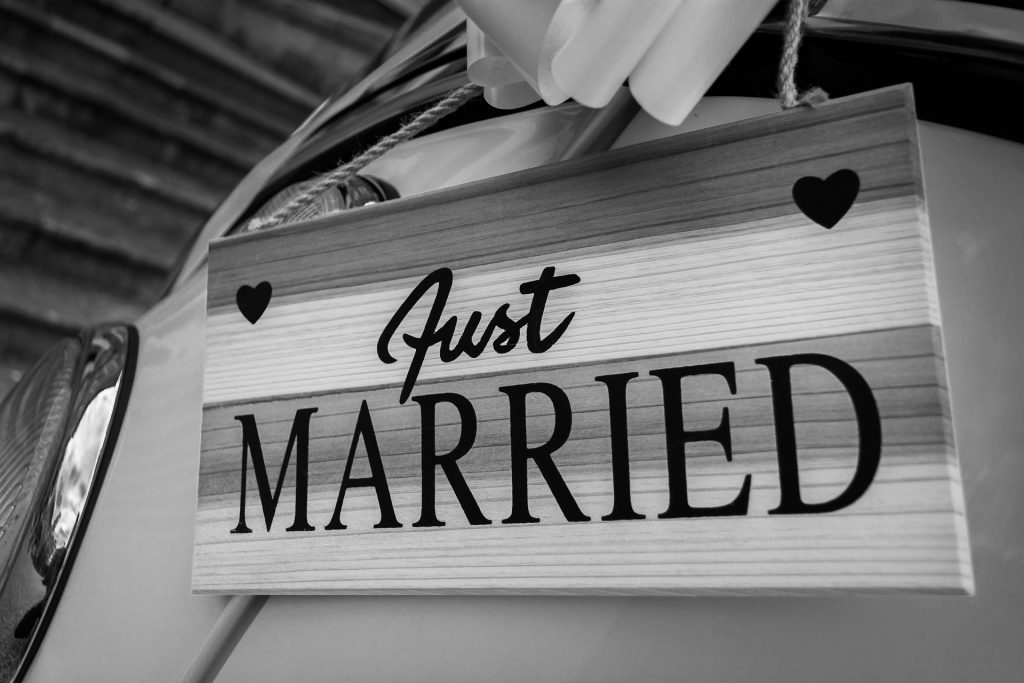 -First off, remember your wedding is all about you and the photography n   eeds to reflect that!  Make sure you have a big list of everything you want and here are a few hints to help you to ask the right questions and set you off on your search.
-Make sure that you feel comfortable with your photographer/s and that you get on well.  It really shows in the contemporary and reportage photographs if you've got a good rapport.  You will have looked at their website and worked out whether their style works for you.  Collect reference shots of things you like- maybe a Pinterest board and discuss the details, no matter how small.
-When it comes to choosing a photographer, you will probably have a ball park figure in mind for your photography.  This will determine your choice of photographer, from the big names in wedding photography through to the up and coming with a reputation to create.  If they're a big name you may hesitate to ask the question 'Do you have back up cameras in the event of a piece of equipment failing?', but I have seen situations where this has happened and it is certainly a question worth asking as you don't get a second shot at your wedding day!
-Do you have a preference for a male or female photographer?  Think of the wedding morning when you're getting ready in your boudoir.  Do you want someone there to capture the precious moments talking to your family?  Do you want little cameo shots of your beautiful shoes?  Your bouquet.  The small details that you've gone to so much trouble to source?  Your makeup and hair details.   Putting on the veil…..The bridesmaids getting ready.  Thoughtful, sensitive portraits that will remind you of that special time.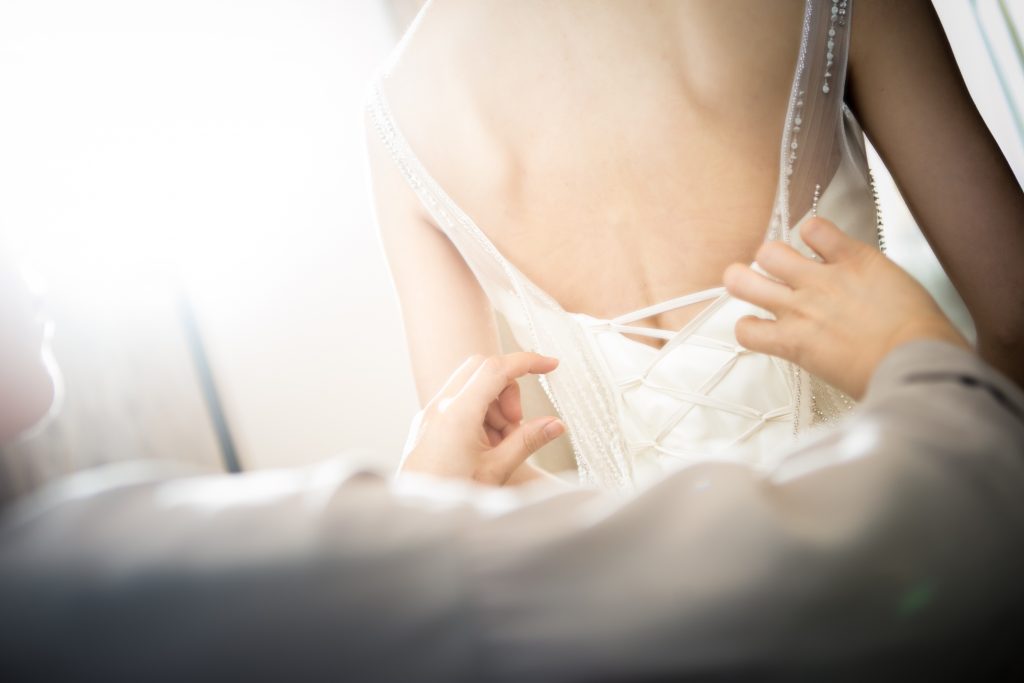 -When briefing your chosen photographer, be clear who is going to pay the bill!  This affects the shoot in more ways than you might expect…. In our experience, the bride and groom usually want contemporary reportage, and the relatives often want traditional group shots.  Discuss in detail beforehand so that you can present your photographer with a list of essential group shots as well as talking about the informal style you may wish to concentrate on.
-Some photographers work as a team.  This can be ideal if you have a male/female or female/female combination, particularly with the boudoir shots.
-Where you get ready, going on to the wedding location then on to the reception, presents its own set of challenges for your photographer.  Obviously if your wedding ceremony is in the same place as your reception, this is considerably easier with the logistics.
-Do discuss in detail with whoever is conducting your wedding ceremony, registrar, rabbi, vicar or minister, what they feel is acceptable for recording the special moments.  Most of the above are very flexible but it's best to have a clear agreement beforehand.  Then discuss with your photographer what you want recording.  We have seen some beautiful pictures of those special moments.  Think it through and ask – you'll be so sorry if you discover afterwards that you missed something memorable.  After the discussion, make a list and make sure the photographer gets it!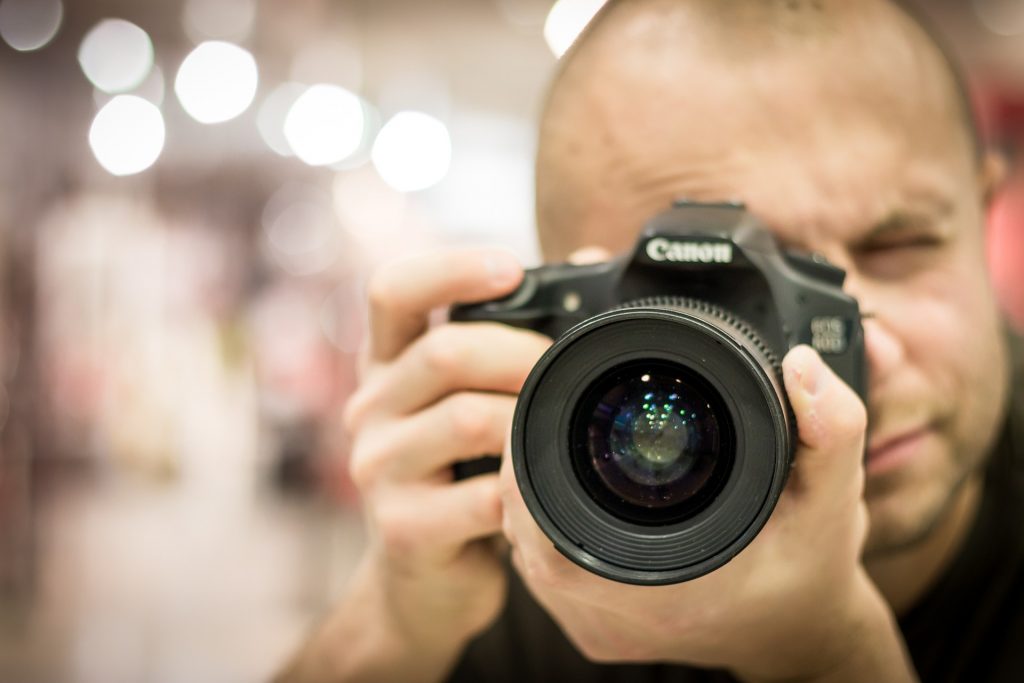 -The only thing we cant plan for completely on our Calling Wedding Shots list of advice, and something that you are unable to legislate for, is the weather!  Don't panic if you wake up to a grey day.  Bright sunlight is a tricky one for the photographer and an overcast day makes for great shots!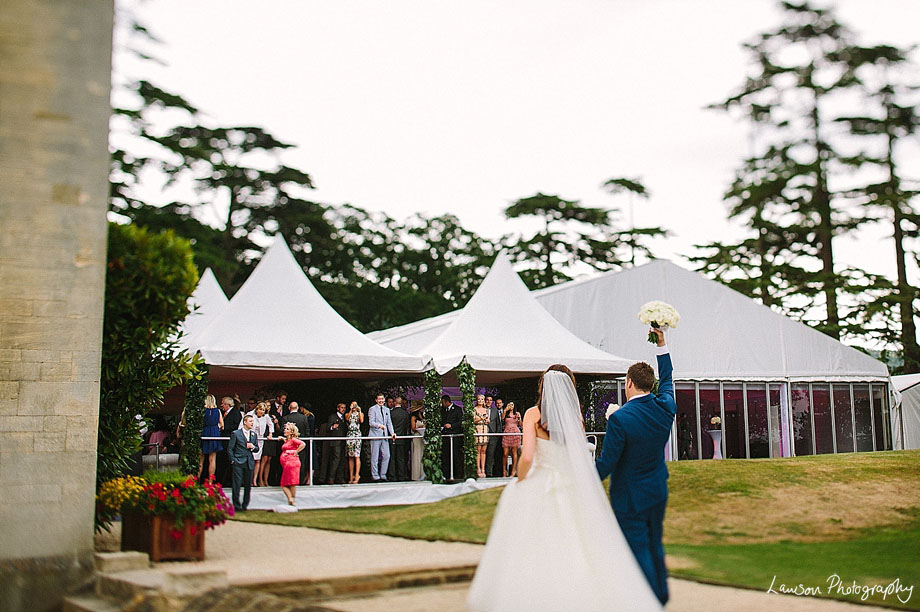 -A good photographer doesn't take over your day.  If you've asked for group shots, make sure that you've earmarked a suitable moment for them and provided suitable nosebags and drinks for the other guests!  A very important tip here that makes a huge difference when Calling The Shots is to make sure that you have earmarked a reliable guest to act as Master of Ceremonies to get people together for the staged group shots.  They need to be tactful but firm in order to get this job done and it really helps if they know the people concerned!  Do you want the reception covered?  Make sure that everything you want to remember from the stunning overview through to the thoughtful details you've planned are recorded if possible before everyone sits down.  Do you want the photographer to record the food served and the guests sitting down at the tables?  Remember that the photographer/s are human and may need to refresh themselves at some point and this is a good time to choose!
-Do you want the later celebrations to be covered?   Night time shots are particularly atmospheric and there are often great shots to be had when people are relaxed and chilling out!
-Perhaps this tip for our Calling Wedding Shots list may be a little controversial, but do let your photograph savvy friends know that you'd appreciate their record of the day as well… this can give you the loveliest insights into the day that you may have missed!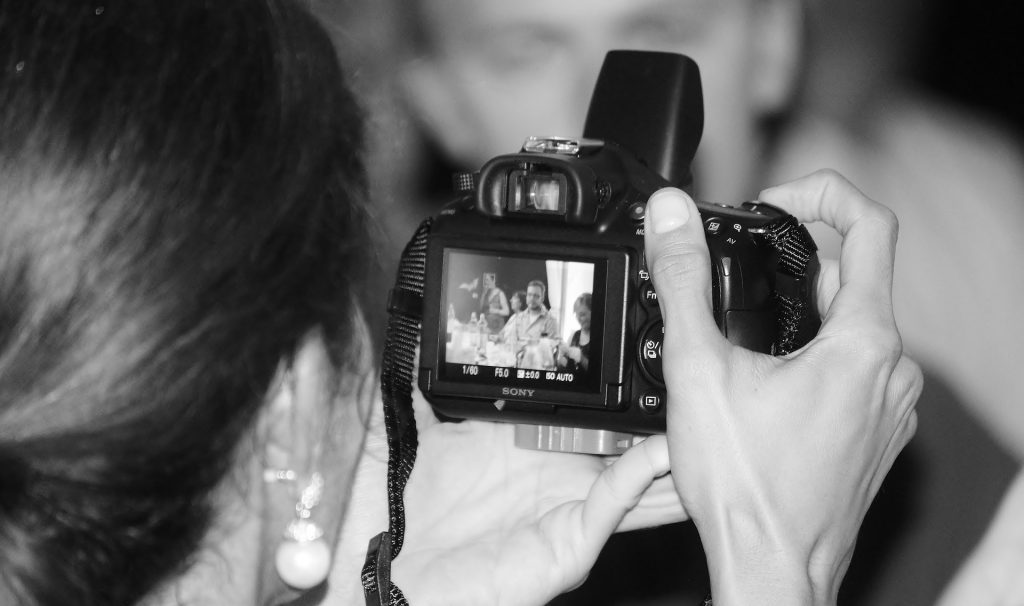 -Ask your photographer how they supply you with the results.  You should be talking about disks of high resolution images of the shots as well as Art prints and access to their website.  There are some beautiful bespoke albums to be had, some photographers will have their own suggestions but if you've found something that fits the bill, check that the size of photos is compatible.
If you have enjoyed reading our Calling Wedding Shots advice, check out our 2017 wedding style tips https://www.tlc-ltd.co.uk/wedding-tips-2017-50-shades-grey/https://www.tlc-ltd.co.uk/wedding-tips-2017-50-shades-grey/