Celebrating Coral Decor
Living Coral – an "animating and life-affirming coral hue with a golden undertone" – has been announced as the Pantone Colour of the Year for 2019.  According to the panel of trends experts at the colour institute, this vibrant shade is symbolic of 'joyful pursuits'.  So what better colour scheme for weddings and party decor?  Here are some ways to incorporate 2019's hero shade into your next event, with our ideas for celebrating coral decor:
Coral Glassware
Coloured glassware is a huge décor trend for 2019, especially Art Deco inspired.  Arrange decorative cut glass in delicate coral tones for a table that exudes vintage glamour.  Peach floral arrangements with pops of fuchsia carry through the theme through.   Add a further glamorous edge with gold tableware and charger plates to complement coral tones.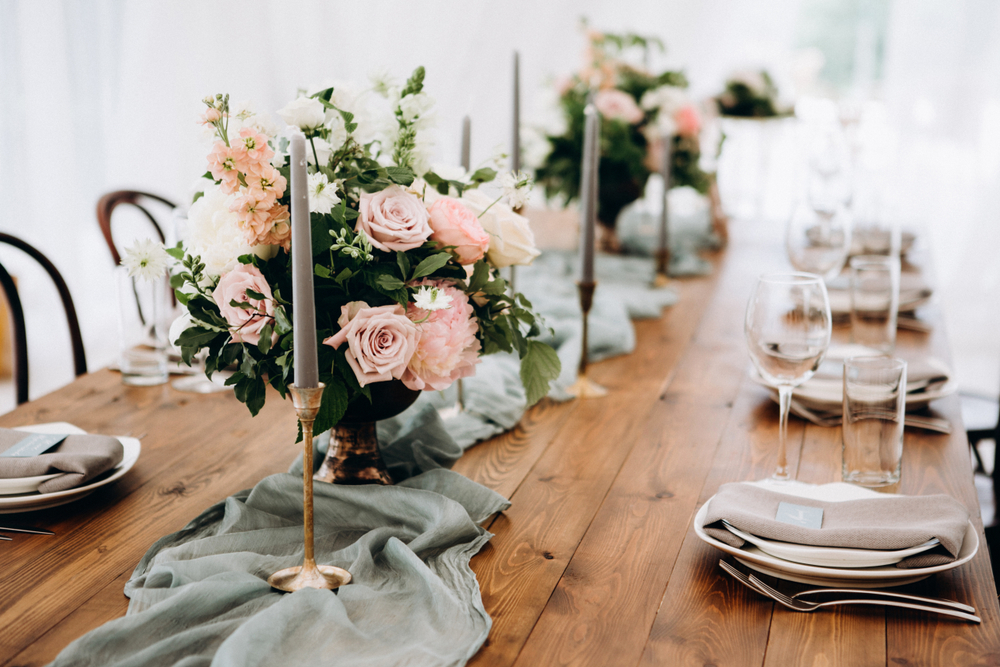 Natural Coral Schemes
Coral in its subtler forms (terracotta and dusky peach) lends itself to natural décor – another on trend wedding theme for 2019. 
You should replace traditional white table linens with rustic coral fabrics.  Use coral as the perfect tonal backdrop for organic elements such as natural wood, pampas grasses, wicker and plenty of greenery.  This look works particularly well alfresco and for those 'bringing the outdoors in', fusing outdoor and indoor decor.  Finish with deep burgundy tapered candles (another trending look) in the colder months, or peach/fuchsia accents for summer.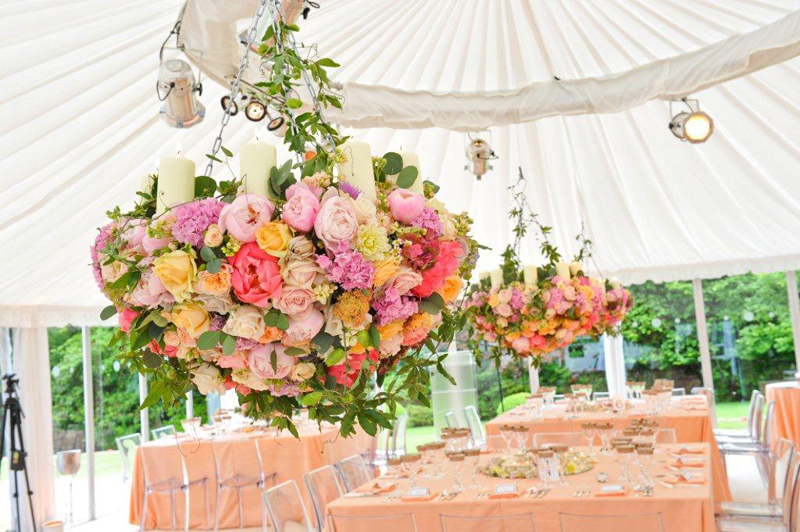 According to Pantone Living Coral is also a nod to environmental issues – so be mindful of sustainability within this scheme.  One idea is to incorporate potted plants and shrubs that can be replanted post-event.
Coral Colour Matches
Coral is versatile colour – here are some perfect partners.
Peaches and cream is a demure colour combination, one with which you can't go wrong. 
Team coral with pretty lavender and mint pastel shades or daring canary yellow and hot pink.
Navy and coral hints at nautical without appearing tacky, it's a sophisticated colour combination for a winter wedding.  Make a statement with rich blue linens; coral accents providing a warm contrast to the dark background.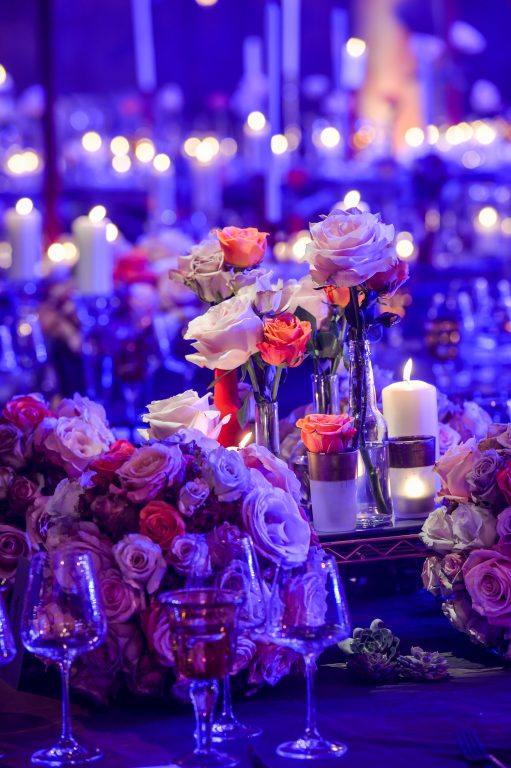 Coral Colour Fades
Lastly on our ideas for celebrating coral decor, is Ombre. Ombre effects are making a big comeback within wedding décor and there be a better colour than coral to create this effect.  Floral arrangments, paper decorations and banners, or a creative arrangemnt of coloured candle holders are some ways to achieve a colour fade effect.  Start off with dark pink and travel right through to baby pink with every tone inbetween.
If your wedding has been inspired by our ideas for celebrating coral decor, take a look at this wedding advice too: WEDDING CAKE TRENDS