5 top wedding cakes trends for 2018
This year all eyes will be on the Royal Wedding of Prince Harry and Meghan Markle in May. How they choose to celebrate their big day will no doubt create the trends for the coming years. But for those deciding on a wedding cake now, what are the choices? We look at 5 top wedding cakes trends for 2018: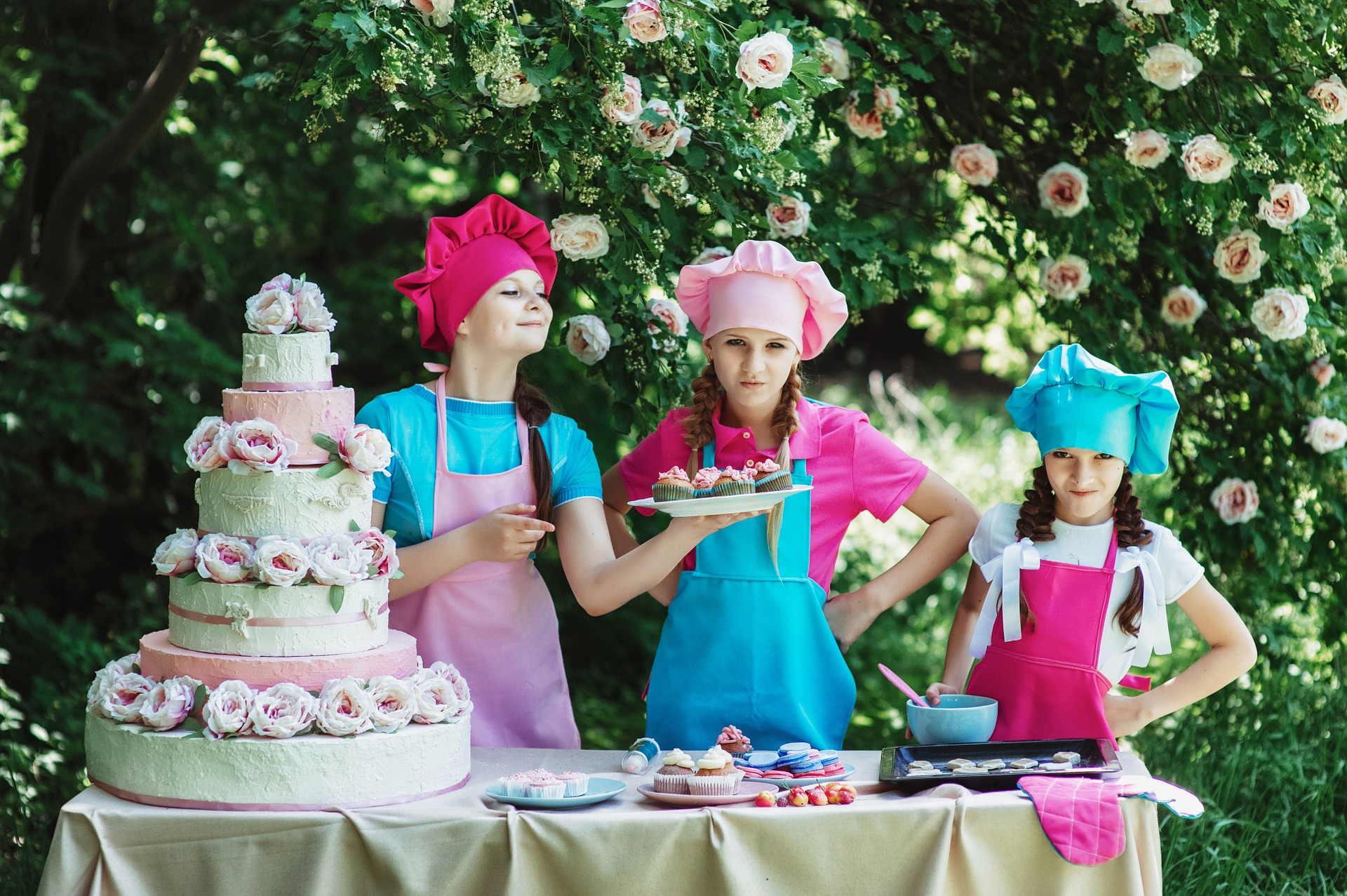 Savoury cakes
The Snowdonia Cheese Company recently made headlines by gifting Prince Harry and Meghan Markle a wedding cake made entirely out of cheese. The cake, presented to the couple on a visit to Wales, isn't your typical cheesecake. It's a tiered cake where the layers are made up of a variety of cheeses – Beechwood, a smoked cheddar; Red Storm, a vintage Red Leicester; Black Bomber, an extra mature cheddar; and Green Thunder, a cheddar with garlic and herbs.
Such alternative wedding cakes have been popular for a while, particularly for couples who don't like cake, or want to keep the budget down. These savoury cakes work well served as part of an evening buffet, but be careful when choosing your cheese to avoid anything too smelly. Stacked pies also work well, or a mixture of pies and cheese, decorated with fruit and fresh flowers.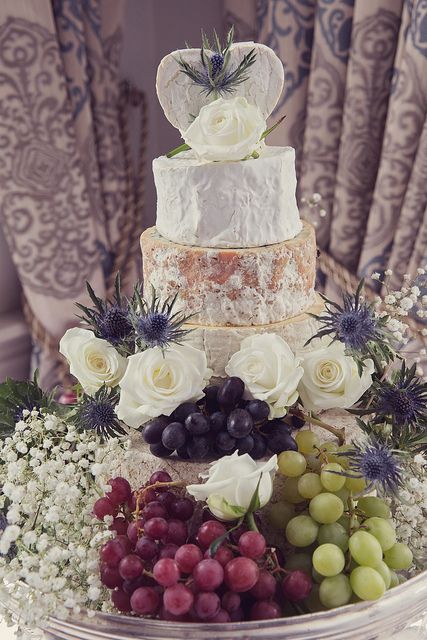 Semi-naked cakes
The naked wedding cake has been around for a while and is still a hot trend for 2018. Rather than the focus being on the outer decoration, here the beauty comes from the texture and colours of the cake, with the various sponge flavours, and the frosting and fruit between the layers visible. One issue with a naked cake is that, without a protective fondant layer it dries out quickly and can't be stacked more than 24 hours before its needed.
The semi-naked cake, keeps this popular trend going, with a twist. This style uses a light layer of buttercream, which means the delicate sponge layers are still visible beneath but the cake doesn't dry out as quickly as a fully-naked cake would. Depending on the date of your wedding you may opt for fruits and flowers to match the season. Mixing-up naked and iced-layers is also likely to be popular, to give a semi-formal look that is still has a natural feel.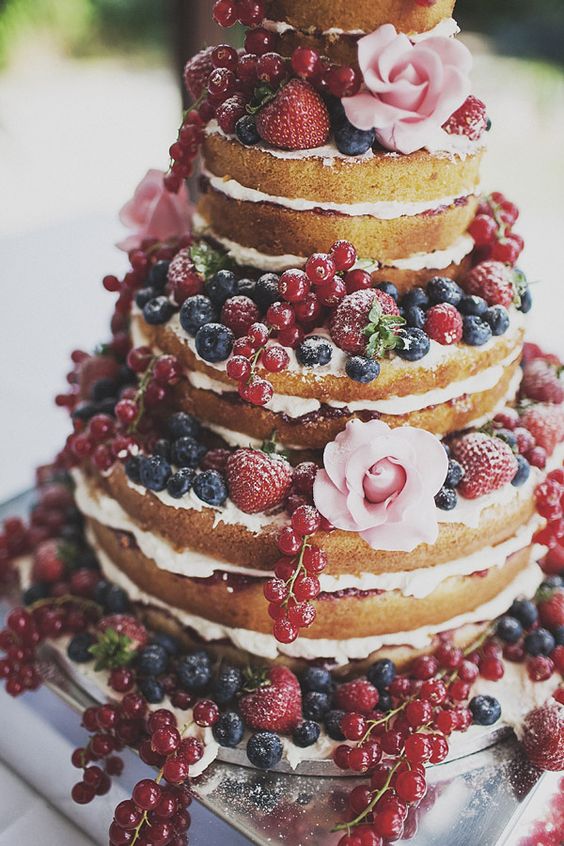 Painted cakes
Number three on the list of 5 top wedding cakes trends for 2018, is the painted cake.  Yes…painted! All couples want to personalise their cake in some way. And there are few better ways than a bespoke, hand-painted icing. This is a trend I've no doubt we will see more of, with designs ranging from muted watercolours, to bold geometric graphics.
Hand-painted art cakes can not only be striking and colourful, they can be another way for the bride and groom to express their love through a quote beautifully scripted on the icing for all to see.   
Related Topic: How to Make the Most of Wedding Photography
Multiple-cakes
When choosing a wedding cake there is so much choice it is often difficult to know what is the best for your big day. For those who are struggling to decide, multiple cakes can be a great option. It means you can choose cakes of multiple flavours and designs. Displaying each tier separately also allows you to cater more easily for food allergies and intolerances, as well as getting to display them on a range of beautiful cake stands.
One huge plus of multiple cakes is they are much easier to transport in comparison to a large tiered-cake. However, don't choose this trend hoping for a cheaper option, because in many cases it won't be.
Doughnut towers
The popularity of Krispy Kreme has led a trend for doughnut towers, which provide a quirky alternative to the traditional tiered wedding cake, and in comparison, is easy on the budget. There are all kinds of fun and colourful designs to choose from. In many ways the idea is a twist on the wedding-tiers made-up of individual cup-cakes, and is an easy way to offer guests an individual sweet treat with a choice of flavours.
Some bakeries have taken the trend for doughnut-shaped towers a step further, keeping the contemporary doughnut look, but using cakes baked into ring shapes. Or you can always mix up this trend with the traditional by opting for a traditionally iced cake as the top-tier on a tower of doughnuts.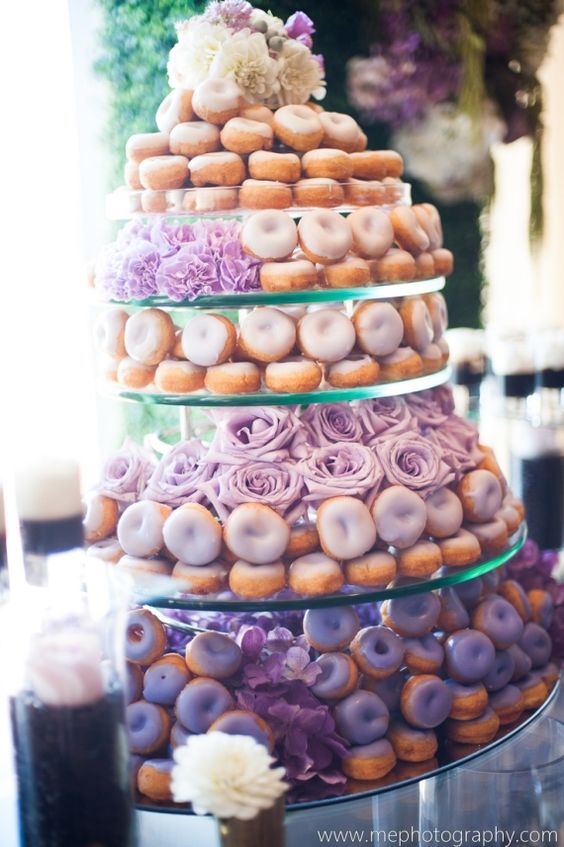 I hope our round-up of the 5 top wedding cakes trends for 2018 have inspired you!  More ideas at www.tlc-ltd.co.uk/w