As Irish families and indeed the rest of the world celebrated St Patrick's Day this month, we're throwing the spotlight on a unique Irish city, with our destination guide to Dublin. An historic and multicultural city in which to stage events and celebrations.
This year, with a return to almost normality, Dublin once again hosted the annual Paddy's Day celebrations, with a parade spanning five days. Quite the occasion!  But as always, TLC looks beyond some of the obvious attractions of a destination. If you're visiting this capital city for business or pleasure, just where should you be heading for the best facilities, food, cocktails, and atmosphere?
Here, Jess Randall, TLC's senior events producer, brings you the insider's guide to the very best of Dublin, with some fun facts and those hidden gems that you expect from TLC.
BEST AIRLINE: AER LINGUS
Well, if we're choosing the best airline to travel to Dublin, it must be Aer Lingus. True it's not the most luxurious choice, but it's certainly one that will offer some good old-fashioned Irish hospitality. As well as a fusion of the finest modern and traditional Irish food.  Set the tone for your visit by flying business class.  The options are good and include luxurious airport lounges, premium check in areas and cosy lie flat beds, not that you should need those on the short hop across the Irish Sea.
BEST HOTEL: LUTTRELLSTOWN CASTLE RESORT
We were spoilt for choice with an abundance of five-star luxury in our search for the best hotel in Dublin. In fact, we have had to try more than one or two to make doubly sure we had made the right decision. In a close contest we opted for a truly magical setting. Luttrellstown Caste Resort is a fairy-tale venue packed full of character but never compromising on luxury.
The castle itself is around 600 years old, with the oldest structure, the Tower Castles, dating back to 1429. The décor and rooms are flawless with some themed suites based on famous visitors to the estate (including a royal or two) while others form an appreciation of previous owners. The estate is huge, boasting 567 acres of private parkland. Explore the grounds on foot or horseback.  Perhaps even by bicycle or boat. There's no shortage of entertainment either.  Take advantage of the 18-hole championship golf course, try your hand at angling, archery, falconry, even shooting air rifles, or take a historical tour of the property and its grounds.
Find out more: www.luttrellstowncastle.com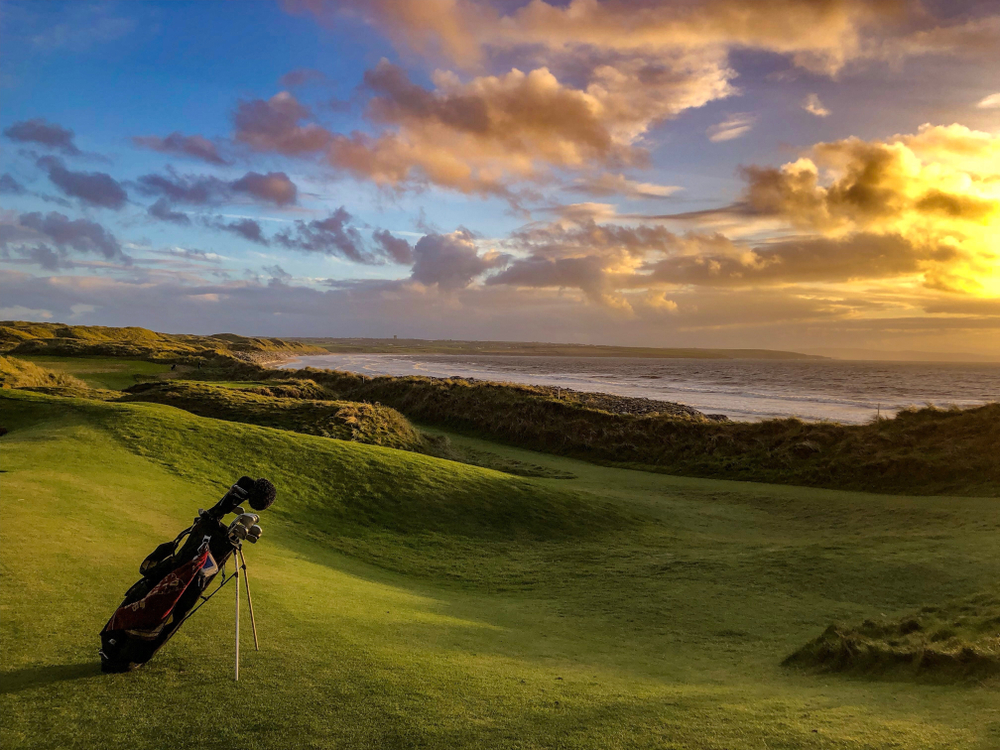 BEST VENUE FOR A CORPORATE EVENT: THE CONVENTION CENTRE, DUBLIN
Any destination guide to Dublin needs to feature this venue. An iconic and imposing contemporary structure that illuminates the historic Dublin Dockland's skyline in vivid neon. The Convention Centre was purpose build to stage corporate events. The city centre location makes it ideal for travelling delegates who can take in the sights, culture, and hospitality the capital has to offer. 22 highly flexible event spaces with state-of-the-art audio-visual equipment mean for a corporate event of any size you cannot go wrong. And the piece de resistance – a stunning glass atrium offering panoramic views of the city.
Take a virtual tour of the venue here: https://www.youtube.com/watch?v=psc6Suyrtxo
Find everything you need to know about the venue here: https://www.theccd.ie/

BEST ROOFTOP BAR: SOPHIE'S ROOFTOP RESTAURANT
Our destination guide to Dublin couldn't miss this gem. Perched on top of the inimitable Dean Hotel (an affordable, design-led boutique hotel in the city centre) is Sophie's Rooftop Restaurant. It's a popular spot, and for good reason.  Offering comfortable surroundings and spectacular 360-degree views of Dublin. The cuisine is New York, Italian, Irish, made using the freshest ingredients, locally sourced. Take in the views from sunrise to sunset.  Soak up the atmosphere with brunch as early morning relaxed vibes give way to a swelling night-time buzz while you sip cocktails as the sun goes down. Vibrant, contemporary décor make the experience at Sophie's one to remember.
Book your table now: https://sophies.ie/

BEST LUNCH SPOT TO WOW A CLIENT: CHAPTER ONE
The food at Mickael Viljanen and Ross Lewis's two Michelin-star restaurant reflect, both it's rating and the price. Whilst it may not be a budget option, if you're aiming to impress a client the contemporary Irish cuisine with a French twist will certainly do the job. Moody, atmospheric lighting contrast with starched white linens.  Whilst the walls are adorned with a curated selection of Irish art. A tasting menu is available at the lunch sitting and we'd highly recommend it.
Find out more here: https://chapteronerestaurant.com/ 
BEST RESTAURANT FOR A BUSINESS DINNER: THE WOODEN MILLS
The Wooden Mills is a venue that's steeped in Irish history. James Joyce himself worked in this iconic business, a heritage site dating back hundreds of years. Today it hosts one of the City's most talked about restaurants. A sister venue of The Winding Stair, The Washerwoman and The Yarn, all of which follow a similar theme. Astonishingly good food served in unique, historic buildings, quintessentially Irish and a part of the city's fabric for centuries. All with a story to tell. Over four floors this venue knows its market, it has meeting spaces, private rooms as well as a thriving restaurant overlooking the Ha'penny Bridge and the River Liffey.
A 'HIDDEN GEM': WUFF
Described as a 'locally owned, cosy, neighbourhood Bistro serving breakfast, brunch and dinner'. Wuff is set away from the main of Dublin's dining scene but it's worth a taxi ride. The food is excellent, the coffee even better. It's a lovely brunch spot to set off a day of sightseeing or to set you up for a busy day organising or attending events.
WHAT INTERESTING FACT COULD YOU TELL A CLIENT?
Oh, there are so many. Apparently, there are 666 pubs in Dublin, so you'll never be stuck for a drink. The streets are broad in this city, it hosts the widest street in Europe and it's also true that Dublin's O'Connell Bridge crossing the River Liffey is the only traffic bridge in the whole of Europe that is exactly as wide as it is long.
Thanks for sharing our destination guide to Dublin.