Destination Guide to Liverpool
Home of the Beatles, arguably the most successful footballing city in the UK (although I am not sure this Manchester girl can agree on that!), a unique maritime heritage and stunning period architecture. Liverpool has a lot to offer. And it seems that every week there is a new bar, restaurant or hotel opening in this vibrant city. Luckily, TLC's Frankie Lyons has the lowdown on the best places to visit and shares them here in her Destination Guide to Liverpool.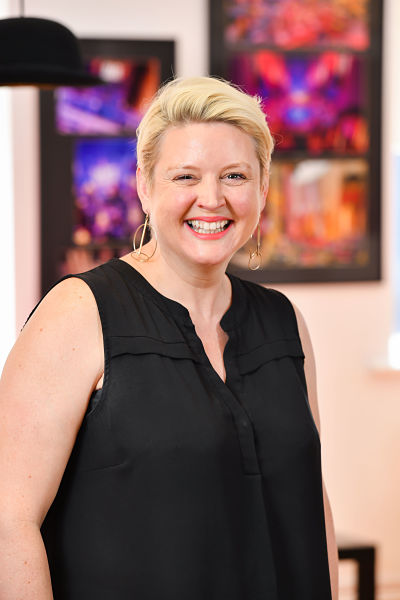 "Having worked as PA to TLC's founder and managing director Liz Taylor for over fifteen years, I have supported the team on many events and been fortunate enough to travel to some amazing destinations.

There is one northern UK city that I love for its unique energy and scouse humour. In my Destination Guide to Liverpool, I am bringing together some of the places that I love to visit for both business and pleasure – enjoy!"
Best airline: Private Jet
Ryan Air and Easy Jet are the main airlines operating from Liverpool airport, so it's an easy and affordable place to fly from destinations all over Europe. For those who prefer a little more privacy and luxury, the XLR Executive jet centre at Liverpool is a discreet and efficient service for VIP passengers and private aircraft owners. For that reason, it would definitely be my choice of how to travel in style.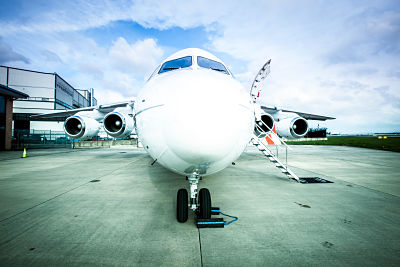 Best hotel: Titanic
https://www.titanichotelliverpool.com/meetings-events-spaces-liverpool
First of all, although it's situated a little out of town, the Grade II listed former warehouse that's now known as the Titanic Hotel is worth a taxi ride. It boasts 153 extremely spacious and distinctive rooms. Many come with impressive vaulted ceilings and all of them have supremely tasteful décor. It's completed by an amazing subterranean spa. And within the boundaries of this cavernous hotel are two unique and inspiring event spaces. Also ideal for corporate events and weddings alike. The beautifully renovated 1950s Rum Warehouse hosts up to 500 guests, where characterful West Bay, with its steel pillars and stone floors, can hold 180.
Best venue for a corporate event: Royal Liver Building
As Liverpool event venues go, they don't come more iconic than the Royal Liver Building. Famed for the mythical creatures that roost on its rooftop and with panoramic views of the river Mersey. This venue embodies the spirit of Liverpool. Two contemporary gallery style rooms are available for events, complete with a private Royal Balcony overlooking the waterfront. Each has tasteful, neutral décor that's a blank canvas for corporate messaging or wedding décor. For that reason – you can let your imagination run wild.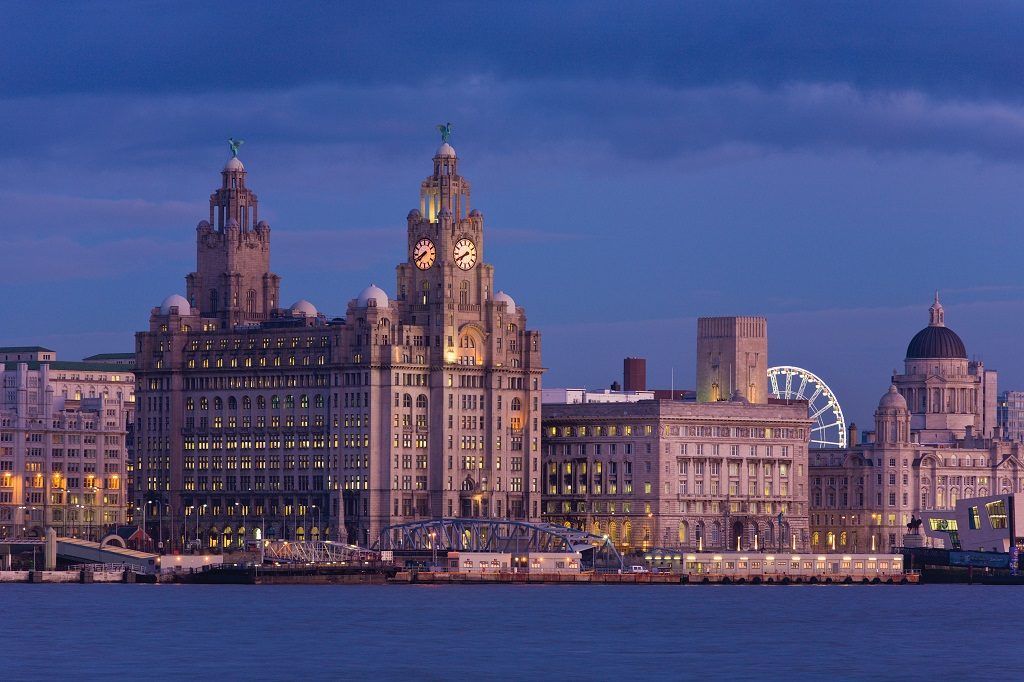 https://royalliverbuildingvenue.co.uk/
Best rooftop bar: Goodness Gracious at Oh Me Oh My
My Destination Guide to Liverpool wouldn't be complete without this. A beautiful hidden venue in the heart of downtown Liverpool, Oh Me Oh My is described as 'a casual and creative space'. By day it operates as a café and tea house with a laid-back Parisian vibe. By night, it transforms into a unique event space available for private hire. It also frequently opens its doors to the public for evening 'secret sessions'. The jewel in the crown of this enigmatic venue is Goodness Gracious. The rooftop terrace with a bird's eye view of Liverpool's Three Graces. It's open whenever the sun shines from March to October.
Best lunch spot to wow a client: Panoramic 34
Breath-taking views and fine dining within easy reach of Liverpool's central business district. What more could you ask for? As the name suggests you can enjoy 360° views of the city along with menus inspired by the seasons that evolve daily.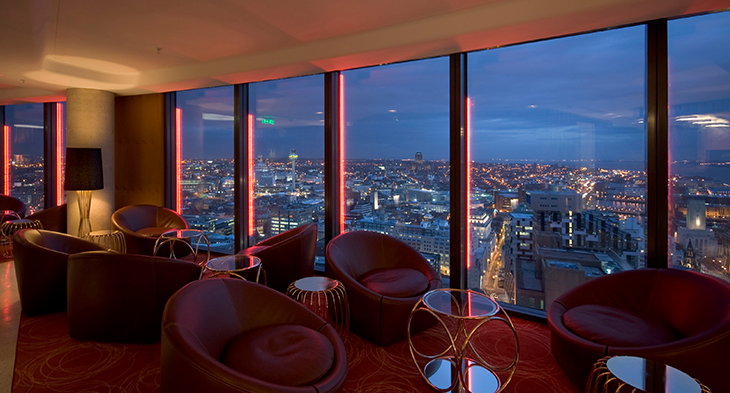 Best restaurant for a business dinner: The Art School
In the unlikely setting of a former home for destitute children (which later became an art school), celebrity Chef Paul Askew's 50 cover restaurant is certain to impress clients. In fact, it's Liverpool's first 'Michelin star contender' according to a recent review from Cheshire Life magazine. Therfore, a perfect choice for TLC clients.
https://theartschoolrestaurant.co.uk/
A 'hidden gem': Dirty Little Secret
Hidden in every sense of the word. Consequently, you have to be very committed to visit this place. But oh, is it worth it! Dirty Little Secret is an intimate and atmospheric speakeasy bar that's well concealed from partygoers. It's located by 'finding the key on Wood Street'. And once inside it's renowned for even more surprises. Customers have been treated to random 'free bar' nights on more than one occasion.
What interesting fact could you tell a client?
Finally, Liverpool has doubled for Paris, London, Dublin and Moscow in numerous feature films and TV shows. A thriving film industry ensures its continued popularity amongst film crews. With Sherlock Homes, Creed, Fantastic Beasts and Where to Find Them, Tolkien, Harry Potter – The Deathly Hallows, Captain American and The Fast and The Furious just some of the films that have been shot in the city.