As the UK Government has announced that double-vaxxed travellers will no longer have to self-isolate on their return from an 'Amber list' country, our attention turns to both holidays and business travel.  Yes, we're allowing ourselves to daydream at TLC HQ! In our destination guide to Los Angeles, we're drawing on our international event management experience. But also remembering what it's like to organise an event in one of America's hottest cities.  And one we hope to return to with an event in 2022.
It's time to throw the spotlight on Los Angeles as a spectacular city for global events in our latest destination guide. Otherwise known as The City of Angels, La La Land and home of Tinseltown. LA is a city that's hard to beat as an international event destination. Be it star-spotting on Hollywood Boulevard. Indulging in a little retail therapy on Rodeo Drive. Or sampling some of the best food, live entertainment and hospitality in the world.  Show your delegates and business associates an amazing all around experience with TLC's destination guide to Los Angeles.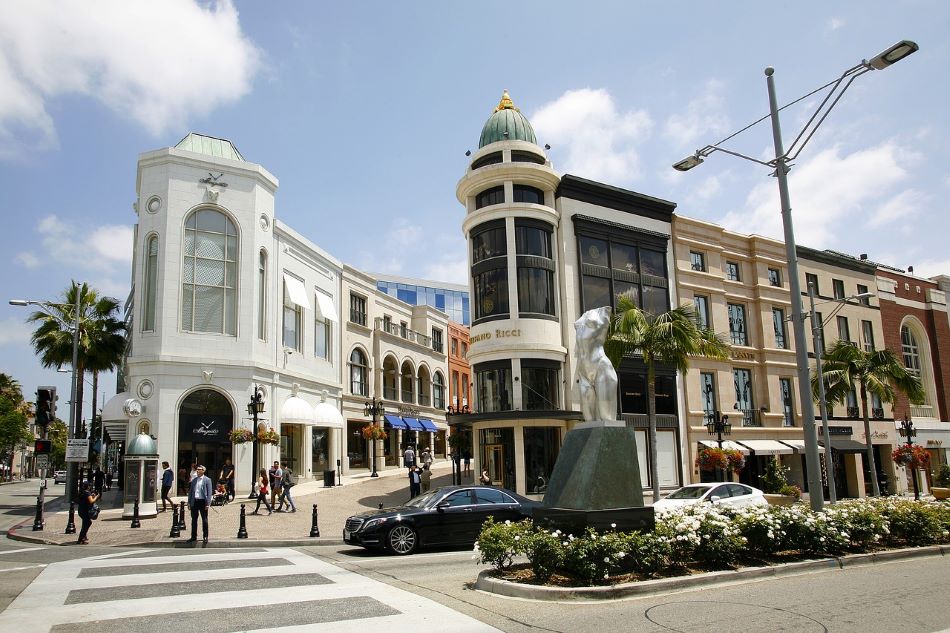 BEST AIRLINE – VIRGIN ATLANTIC
We hate to be predictable, but unfortunately on this occasion we have to be. Virgin Atlantic comes up trumps for flight selection and first-class flight options. You really can't be Virgin for trips to the States, unless you have a private jet that is.
BEST HOTEL – THE PENNINSULAR, BEVERLY HILLS
If extraordinary levels of customer service and attention to detail are what you're looking for in a hotel then this is the place for you. In its renowned hotel reviews, The Daily Telegraph describes this hotel as a 'tranquil oasis' that would be classed as six stars if the rating existed. High praise indeed. And entirely worth it. After a stay at the Penninsular in Beverly Hills, you'll leave feeling every bit the Hollywood star.
BEST VENUE FOR A CORPORATE EVENT – AIR FORCE ONE PAVILLION
The thing to note here is that there are just so many event venues to choose from and it is hard to go wrong. They're all fantastic. Universal Studios.  Warner Brothers.  The Beverley Wiltshire (of Pretty Woman Fame) all have top notch corporate event spaces in Los Angeles. There are numerous large warehouse spaces, all of which are perfect venues for a corporate event, you really are spoilt for choice on all levels.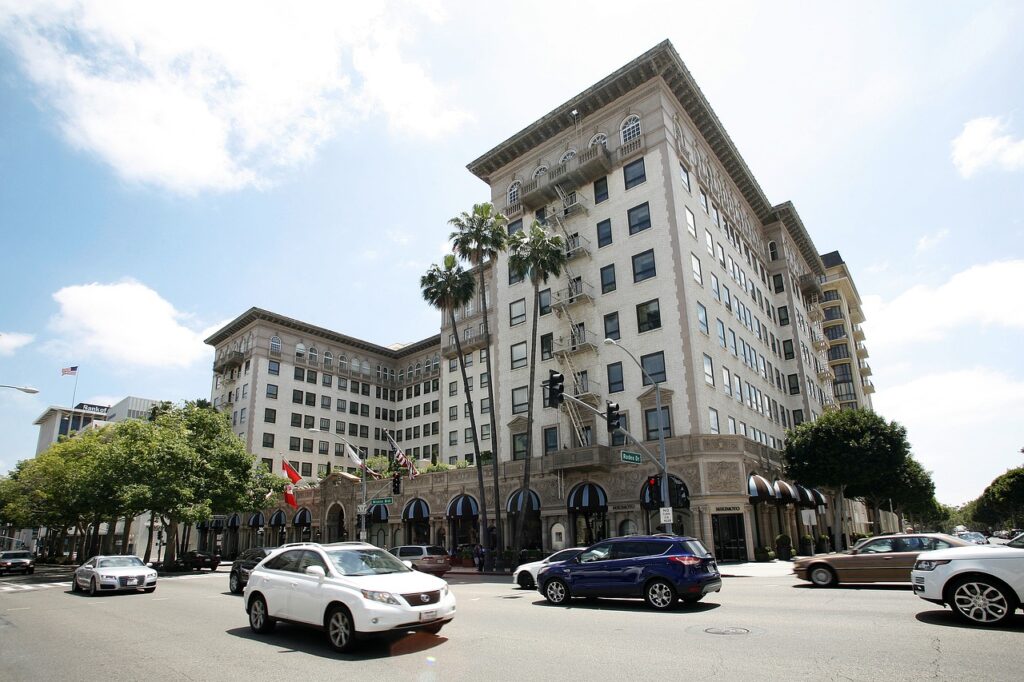 If you're going to make us choose a corporate event space for our Destination Guide to Los Angeles, then it has to be something spectacular. So, how about The Air Force One Pavillion at The Ronald Reagan Presidential Library as a starter for ten? One of the only venues in the world where you can board and tour the presidential plane.  An added extra that's included as standard. It's an imposing room to boot.  With space for up to 1600 guests and can be combined with the adjoining Ambassador's Terrace to accommodate event more.
https://www.reaganfoundation.org/plan-an-event/locations/air-force-one-pavilion/
BEST ROOFTOP BAR
Reportedly the highest rooftop bar in the Western hemisphere, Spire 73 is housed on the 73rd floor of the Intercontinental Los Angeles Downtown. This one was a real contender for the 'best hotel' spot on our destination guide to Los Angeles.  This is thanks to its jaw-dropping panoramic vistas and almost unrivalled levels of service.
Words cannot describe the view adequately.  From here you can see the sprawling metropolis of Los Angeles almost in its entirety. There are firepits to take the edge of any night-time chill and the array of comfy seating is both stylish and welcoming. The cocktails are not so bad either.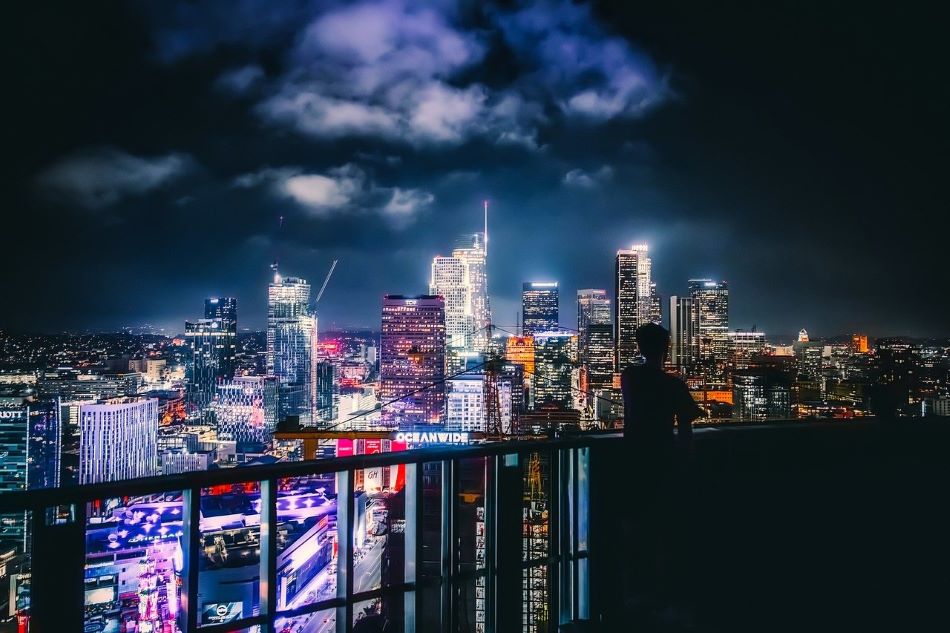 BEST SPOT TO WOW A CLIENT – PROVIDENCE
Understated, elegant, weird, mysterious, expensive. All words that could be used to describe LA's must visit seafood restaurant. It's probably best defined as an 'occasion' restaurant, but don't worry it's not a dress up to the nines type of place either. Providence is casually sensational, right down to the barnacles and fishing nets hanging from the ceiling.  And its two Michelin stars are testament to the fact that here, you can sample some of the best seafood around.
BEST RESTAURANT FOR A BUSINESS DINNER – THE COURTYARD AT 1 PICA, SHUTTERS ON THE BEACH
Coastal Californian Cuisine at its finest and it's certainly true that Franck Savoy (son of three Michelin star chef Guy Savoy) has reimagined this iconic beach front dining spot. The food is spectacular, the service – as you would imagine. And Shutters on the Beach truly is one of the most desirable dining spots in Los Angeles.  Offering fresh ocean air and uninterrupted views out across the Pacific.
https://www.shuttersonthebeach.com/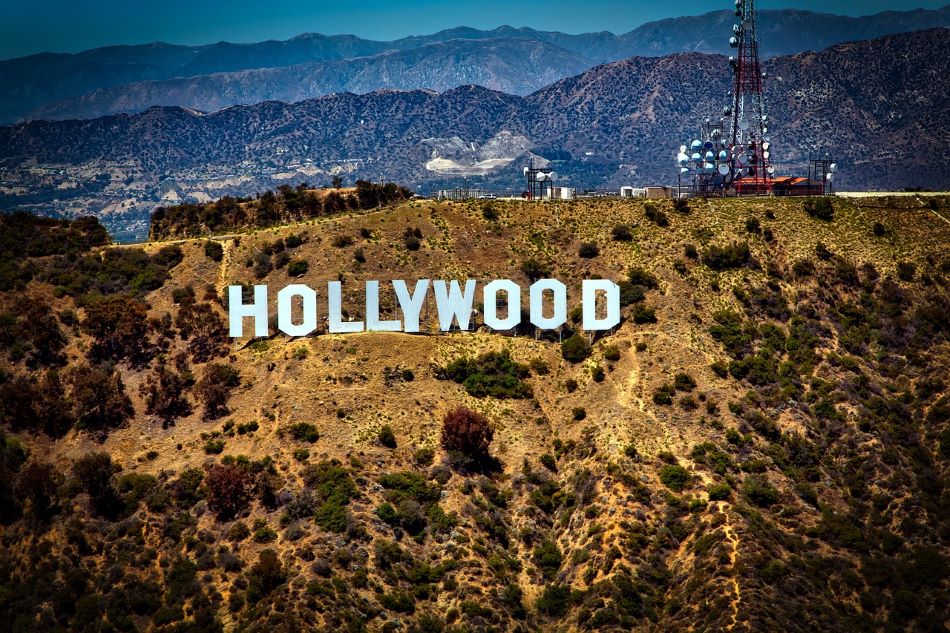 A HIDDEN GEM – THE VARNISH
We've chosen to take the word hidden literally on this occasion.  Because although The Varnish is a bar that is on most visitors' radar (certainly the drinkers), it's not all that easy to find. It's a hidden speakeasy style venue that's accessed through a nondescript door at Cole's restaurant – another fabled eatery, etched into LA's culinary history books for its French Dip sandwiches.
The Varnish has entered folklore thanks to its talented bartenders, quality booze, and well-balanced cocktails that never go out of style. If dim lights, dark wood and cocktails to die for are your thing then The Varnish is for you.
https://www.thevarnishbar.com/
WHAT INTERESTING FACT WOULD YOU TELL A CLIENT?
Finally, there are tonnes of fun facts about Los Angeles as you can imagine.  It's illegal to lick a toad in LA or drive more than 2000 sheep down Hollywood Boulevard and the original Hollywood sign also said Hollywoodland!
However, our favourite Hollywood fact is that Looney Tunes voice actor, Mel Blanc's gravestone which is situated in buried in Hollywood's Forever Cemetery reads, "That's all folks."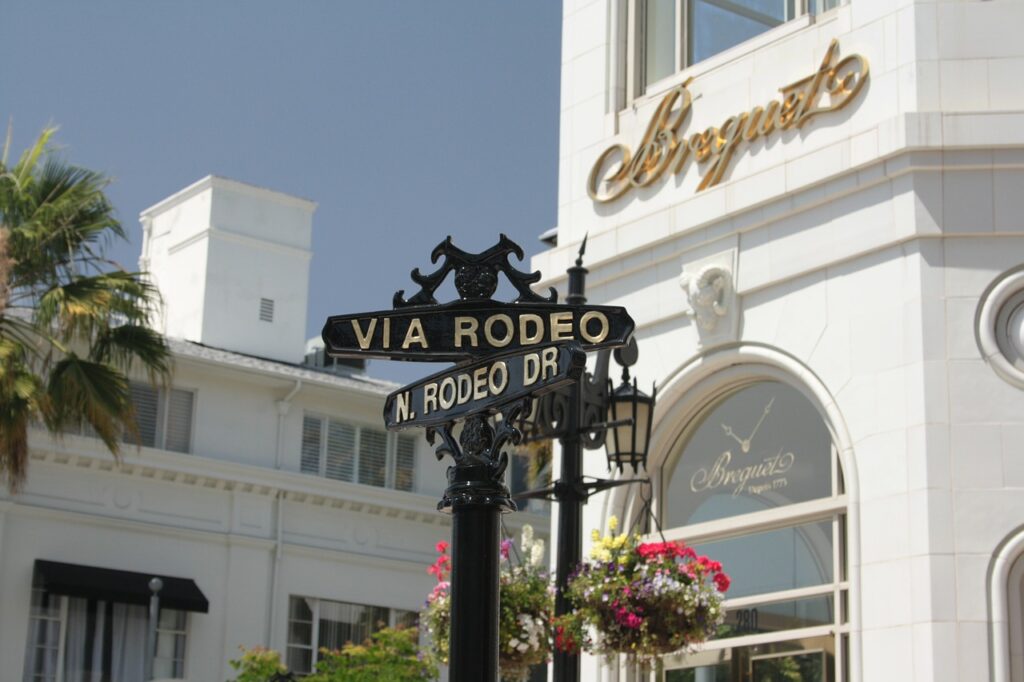 Thanks for sharing our destination guide to Los Angeles!  Or if you are looking for a more European destination – try our destination guide to Paris!