Europe's fabulous five Christmas party venues
Are you searching for unique and memorable destinations for this year's Christmas celebrations? TLC scours the globe for unique and inspirational venues.  Hidden gems where we gain exclusive access. Or traditional venues that bring more than a touch of glamour to the festivities. So be inspired by our round up of Europe's fabulous five Christmas party venues:
The Cutty Sark, Greenwich – London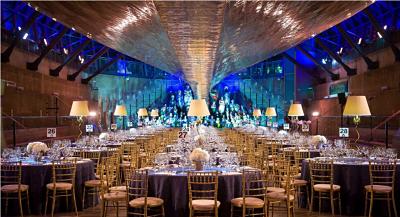 Firstly, enjoy a truly exceptional dining experience under the copper clad hull of the world's only surviving 19th Century tea clipper, the magnificent Cutty Sark. Reception drinks are held on the main deck allowing guests to take in the breath-taking sights of London before heading below to The Dock. This is a unique event space with capacity for 250 seated guests. For those who want a more private affair, up to 10 guests can be accommodated in the Mahoney-panelled Master's Saloon.
City Hall, Vienna – Austria
Second on our collection of Europe's fabulous five Christmas party venues, is the picture-perfect backdrop to one of Europe's most popular Christmas markets. Vienna's magnificent City Hall is probably the very epitome of all a Christmas part venue should be. Each year, a spectacular black-tie takes place on New Year's Eve. Guests enjoy fine dining, Viennese operetta, midnight waltz and fireworks. All set in the neo-gothic architectural splendour of The Grand Ballroom. As a result, an unforgettable Christmas party is enjoyed.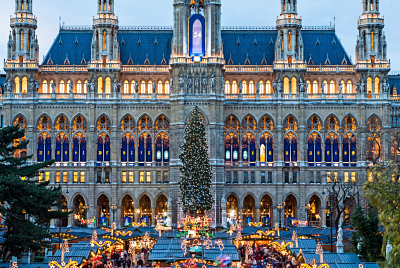 Snowland Restaurant, Rovaniemi – Finland
A Christmas party venue list wouldn't be complete without a trip to the official terrestrial hometown of Santa Claus. Situated on the edge of the arctic circle, Rovaniemi is the capital of Lapland. Furthermore, sightseers can visit Santa Claus village, reindeer and husky farms and view the spectacular Northern Lights from glass-roofed igloos. And our party venue choice? A restaurant made of snow of course! Aptly named Snowland, it has capacity for 270 guests to enjoy authentic Finnish cuisine within the snow-walled dining space, followed by dancing the night away at the ice disco.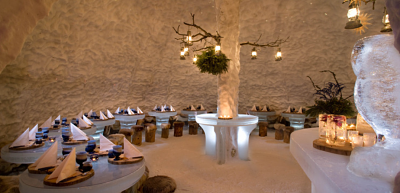 The Phoenicia Hotel, Malta
If it's winter sun you're craving, there's no need to travel long haul. Europe has plenty of places to top up the vitamin D levels as you celebrate the festive season. The Canary Islands, Cyprus and Sicily all enjoy year-round sunshine. But, Europe's hottest destination (in more ways than one) is Malta. Steeped in history and with magnificent décor, our event venue of choice is a five-star retreat located in Malta's capital city. The Phoenicia Hotel has a mix of event rooms ranging from the extravagant Grand Ballroom to The Knights Room for more intimate celebrations. Above all, guests can make the most of the trip, partying by night and relaxing by the pool during the day.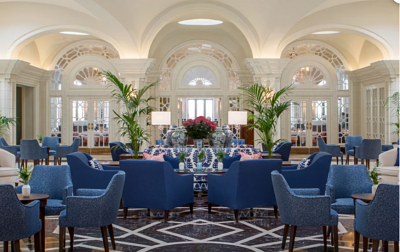 Musèe de Arts Forains, Paris – France
Finally, Europe's fabulous five Christmas party venues wouldn't be complete without this city. Paris is certainly packed full of architectural gems, history, heritage and culture. There's certainly no shortage of party venues to choose from. But for quirky eccentricity and a truly unforgettable experience, look no further than the Pavillions de Bercy – Musèe des Arts Forains (Museum of Fairground Arts). You can hire four theatrical event spaced together or separately. Each showcasing unique historical décor and interactive experiences. With centuries old fairground rides, mechanical musical instruments, an original 1920s organ, ballroom, brewery, a host of performing artists and a carousel to entertain and amaze guests. For that reason, its hard to imagine a more spectacular event venue.