The eagerly anticipated James Bond movie, A Time to Die, was due to be released in the UK on 12th November 2020.  And with our lifestyles Covid-limited, the nation was relieved at the thought of the ultimate in escapism being back on our screens.  Alas, it was not to be.  Bond took a hiatus.  But after a few false starts, the wait is finally over – 007 is returning to cinemas in a highly charged final performance as the super spy for Daniel Craig!   And nothing is better to enjoy the move with than one of our five James Bond inspired cocktails.
The action-packed trailer that teased us – full of glamour and high-octane stunts, reminded us of events we have planned that were inspired by the secret agent, and his exciting world of danger and mystery. And what a party theme it can be! Stylish. Simmering. Sexy. Filled with iconic moments that are pure 007.  So embrace your inner Bond, with the ultimate 007 cocktail night.  Here the TLC team has curated their best five James Bond inspired cocktails – naturally, shaken not stirred, and wishfully sipped with Daniel Craig!
Vodka Martini
Firstly, we couldn't write a list of the best five James Bond inspired cocktails without 007's most famous tipple. A Vodka Martini, which he drinks over 20 times in the films. His famous preference is for it to be 'shaken not stirred'. A far cry from its sophisticated reputation, this drink was originally called the Kangaroo and dates back to America in the 1950s. Make it by mixing ice with 2 ½ ounces of premium vodka, ½ ounce of dry vermouth with an optional dash of orange bitters. Shake until icy cold, then strain into a classic martini glass. We like to serve it with a twist of lemon or an olive ala Mr Bond.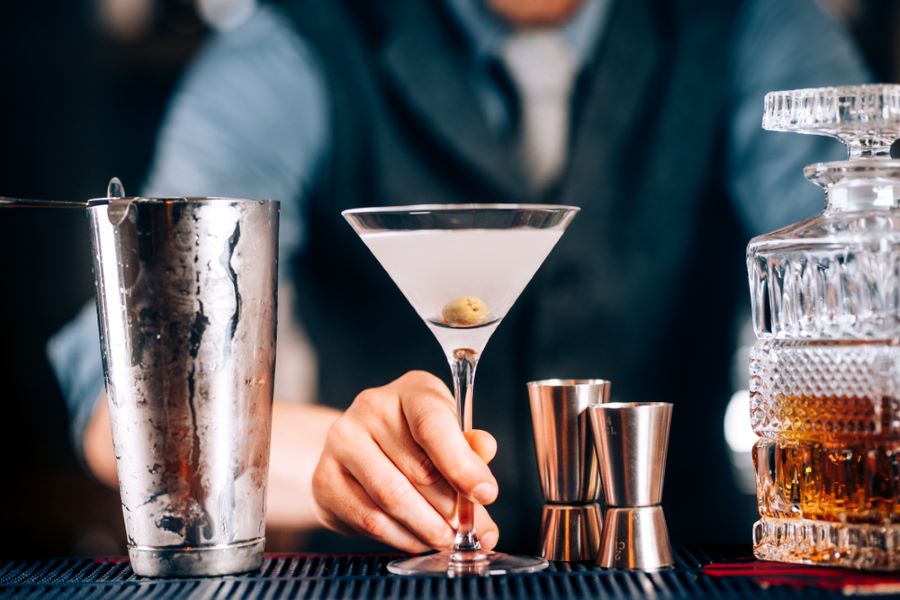 An update from the Casino Royale film is the Vesper Martini or the 'True Bond Martini', as he is described as having invented it himself. It includes three parts gin to one-part vodka and a half measure of Kina Lillet – a liqueur made with white wine mixed with fruit liqueurs and flavoured with quinine.
Americano
Importantly, this was the first drink ever ordered by 007 in the novels. This classic cocktail features in From Russia with Love, Casino Royale and A View to a Kill.  It's a very simple mix, brought to life with the bitter undertones of Campari – mix equal parts with sweet vermouth and top with soda (although Bond prefers Perrier). Here's how to blend this one:  https://www.thespruceeats.com/americano-cocktail-recipe-759279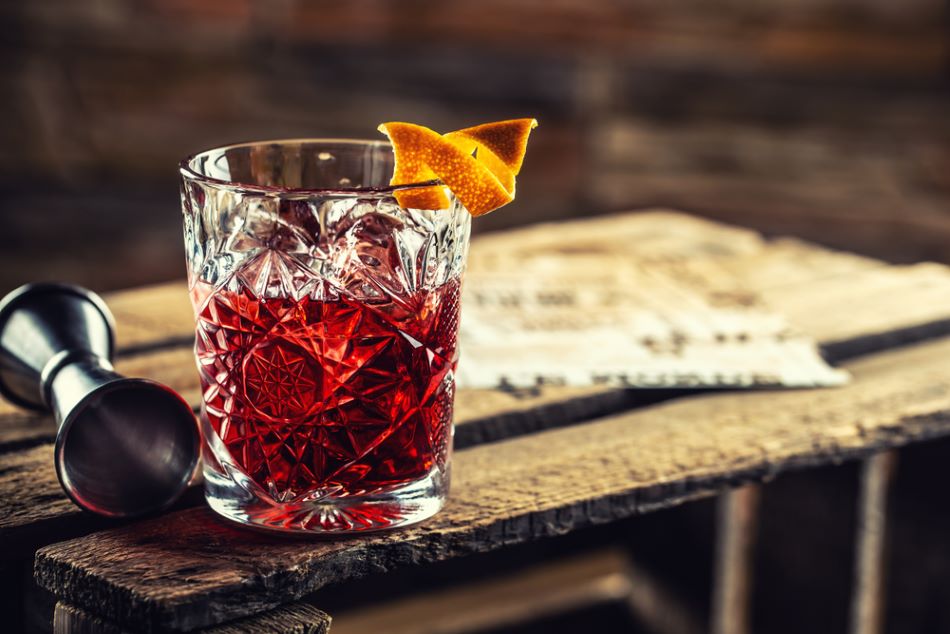 Diamonds are Forever
Thirdly, this cocktail is inspired by the seventh film in the franchise and borne from Ian Fleming's obsession with diamond smuggling. We love this bespoke cocktail created by London's Bar Swift and the Ian Fleming estate, which manages the author's novels. Importantly, it features another signature drink of the secret agent. Champagne. Combined with subtle notes of pair and citrus. The drink is crystal clear, just like diamonds, with a single chunk of clear ice for visual reference. You can make it using the following recipe:
15ml Belvedere vodka (£32.45, 31 Dover) or other premium vodka)
1/2tsp pear eau de vie
15ml creme de poire
15ml Lillet Blanc
dashes of lemon bitters, brut champagne, to top up.
Garnish: Strip of lemon peel, jasmine flower.
Measure the vodka, eau de vie, creme de poire, Lillet and bitters into a frosted mixing glass and top up with ice. Stir until very cold, then strain into a frosted coupette over a single large chunk of ice, preferably moulded or carved into a diamond shape. Top with the champagne, spritz the lemon peel over the glass to express the oils and discard.
https://www.echo-news.co.uk/news/16891989.four-james-bond-themed-cocktails-developed—make/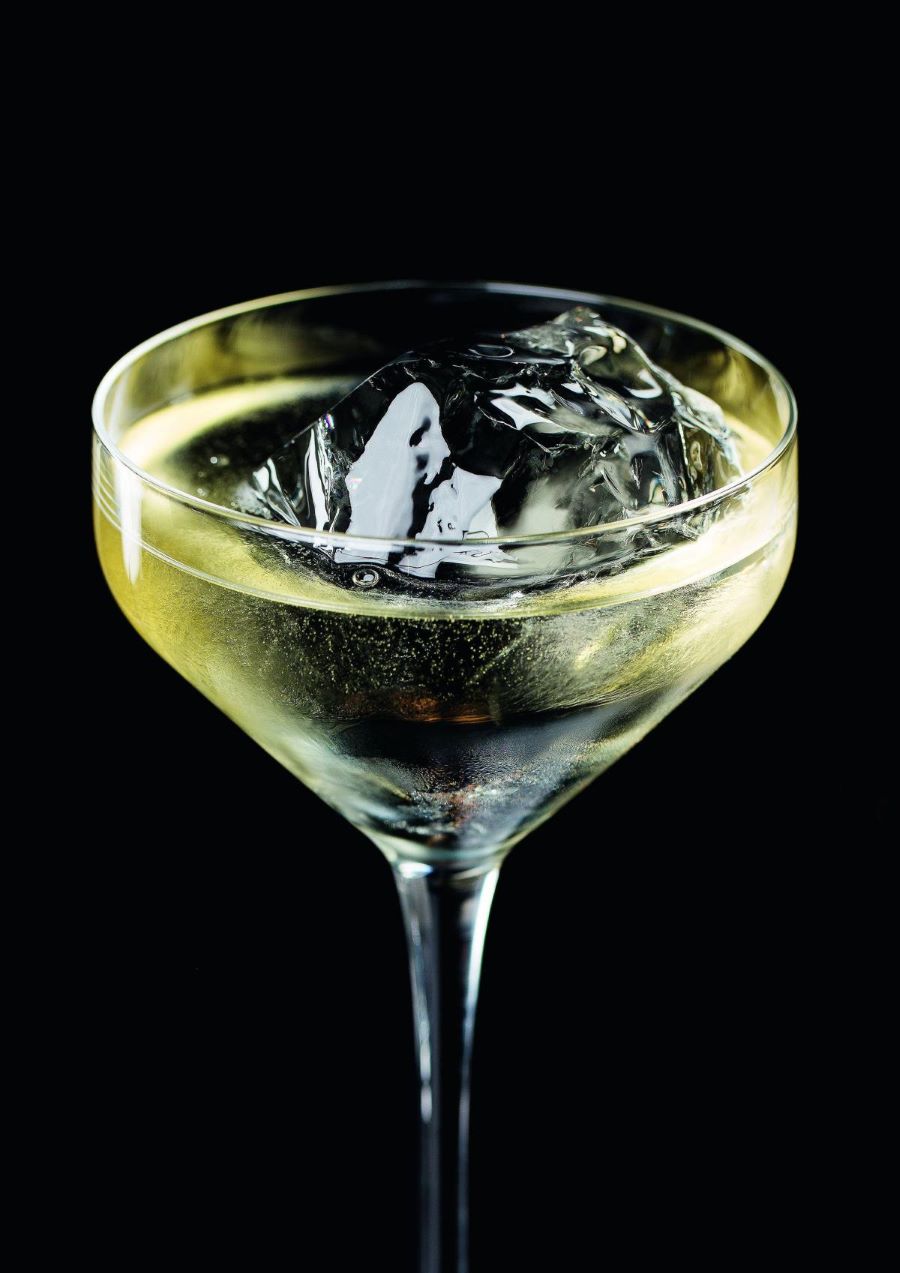 Moneypenny
We couldn't create this list of the best five James Bond inspired cocktails without a nod to the understated elegance of one of our favourite characters. Miss Moneypenny is 007's main confidant, a dedicated and constant figure in his life, Yet also full of sophisticated and flirtatious exchanges with the illusive Mr Bond. Here's how to make the cocktail of the same name as outlined by Maxim.
35ml (1 ¼⁄ fl oz) Hendrick's gin
20ml (¾ fl oz) lime juice
15ml (½ fl oz) simple syrup
15ml (½ fl oz) rose liqueur
15ml (½ fl oz) Cocchi Americano
Slice of cucumber
A few fresh mint leaves
Garnish with long strip of cucumber mint sprig pink or white rose petals
Measure the ingredients into a cocktail shaker and top up with ice to the brim. Shake vigorously, then strain into a frosted Highball glass over crushed ice. Garnish with a very thin strip of cucumber twisted around the inside of the glass, a sprig of mint and rose petals.
https://www.maxim.com/food-drink/bond-cocktails-2019-5
Tuxedo
If there's one thing we all love about Bond, it's his style and sophistication and he's no stranger to a gala dinner dress code. You should blend this recipe for a classic Tuxedo inspired by the spy in black tie, which includes cherry liquor and absinthe – not for the faint-hearted.
https://www.diffordsguide.com/cocktails/recipe/2004/tuxedo-cocktail-original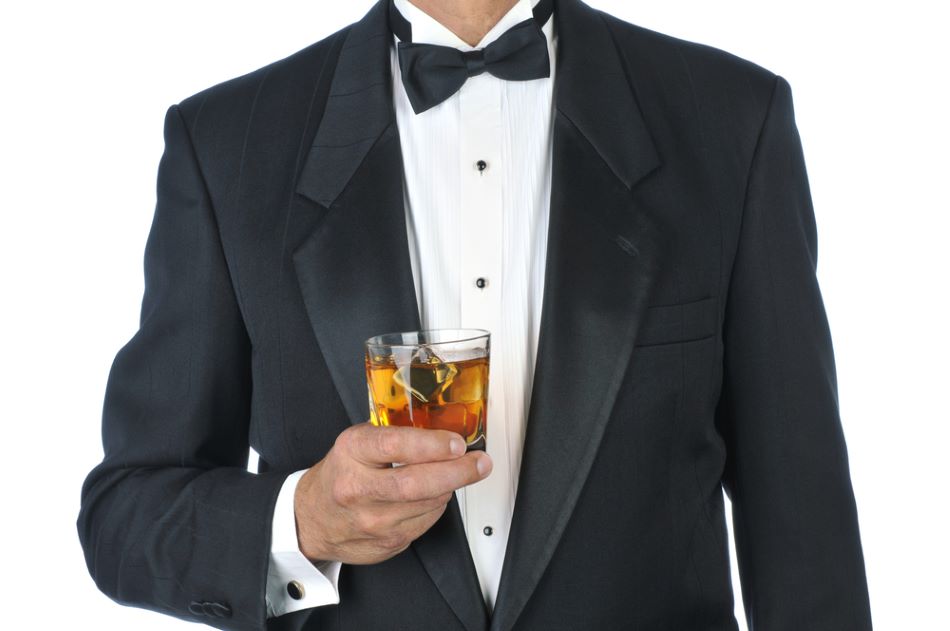 Dark and Fruity
Last in our collection of the best five James Bond inspired cocktails is a Dark and Fruity blend. Spies steeped in the mystery of international espionage need to keep their wits about them, as do your teetotal guests and younger party goers. Therefore, serve up this dark and fruity, served shaken not stirred. It won't disappoint.
http://www.cocktailmocktail.co.uk/recipes/mocktail/dark-and-fruity.php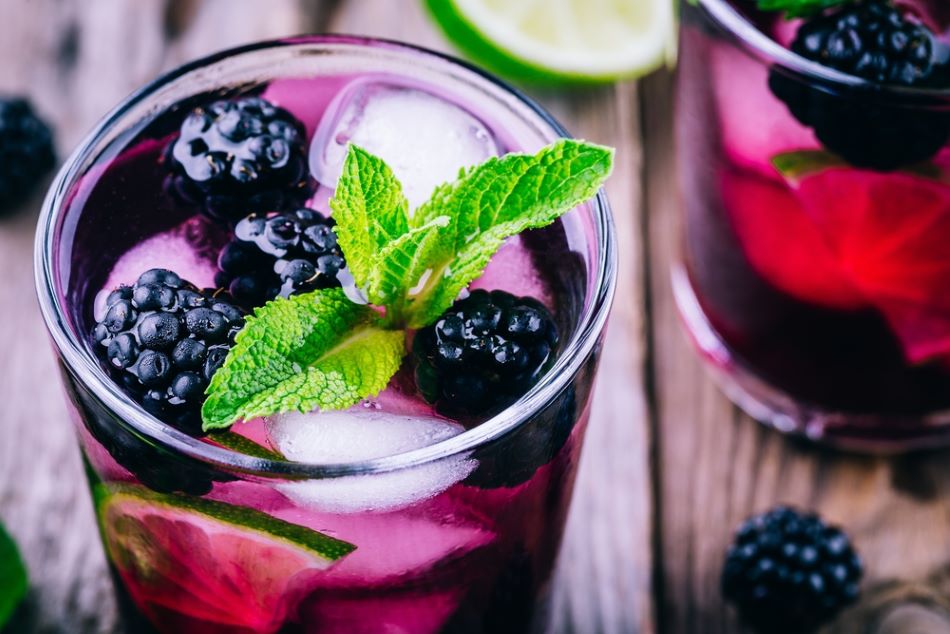 The James Bonds
If are five James Bond inspired cocktails aren't enough, try this.
So you consider yourself an aficionado on 007?  I wonder if you knew these facts about a few of the James Bonds??
Daniel Craig was the first Bond younger than the series itself.
Despite starring in seven Bond films, Roger Moore suffers from hoplophobia – a fear of firearms.
Pierce Brosnan was the deadliest Bond. In Goldeneyealone he ended 47 lives!
Sean Connery wore a toupee in each of his Bond films.
All the actors who played James Bond in the past have been 6'1" to 6'2", except Daniel Craig who is 5'10".
Roger Moore had a "running body double" for all his films, as he was self-conscious about his awkward run.
Release your Inner Bond
Lastly, be inspired!  In addition to cocktails at home, you should check out these uber-stylish 007 locations in London. You can wine, dine and adventure in secret agent style. https://www.thehandbook.com/london-guidebook/james-bond/
Planning a party? Add a little style with these 007 ideas
We'd love you to help us share the ideas!