Over the past thirty years TLC has built up an incredible network of suppliers across the UK and internationally. From florists and event dressers to audio-visual crews, caterers, performing artists, musicians and mixologists.  We have an unrivalled bank of trusted, uber-talented event professionals to call upon.  And in the last year they, like us, have had to take a back seat to Covid-19.  Now, as we push ahead with a series of live events this year, we reflect on the importance of supplier relationships in events management, and in our own business.
Conductor of the orchestra. That is the event planner's role. After agreeing objectives. Deciding on the framework and theme. And curating the tempo and creative focus of the event, it's then up to us to bring together all the different strands so that they work seamlessly together.  This is where the importance of supplier relationships in events management is at the forefront.  Here's TLC CEO Liz Taylor's thoughts:
A BUSINESS BUILT ON TRUST
We have huge amounts of trust and respect for the suppliers we work with. And the feeling is mutual.
Having been immersed in events for three decades, we've sorted the wheat from the chaff.  Being at the forefront of an industry for so long has enabled us to build up an excellent picture of who we can and can't work with. If a supplier has let us down, they unlikely to get a second chance. Certainly not a third. Similarly, if we find a company that impresses us, we're liable to be partners for life.
The upshot of our experience is that we have a handpicked, stellar set of suppliers to call upon. And any new players on the scene often come to us, because they know the quality and scale of our projects. Many of our suppliers have worked with one another before, which means as the event comes together it's a well-oiled machine.
Our experience also affords credibility.  A venue will allow TLC special access to an event. Unique opportunities such as repainting a ballroom (yes, I have) for an event because they know we will come good and make good.  That reputation for excellent precedes us and allows us a special supplier relationship.
That gives us two secret weapons: versatility and the ability to call in favours when needed.
PULLING OUT ALL THE STOPS
Can I be demanding. Absolutely. But here's the thing. I demand the best for my clients, and I ask a lot of my suppliers because I know that they have both the skills and creative depth to raise their game.  We are all only as good as our last event and so each project needs to exceed the last.  When we step back and look at what has been achieved, I hope (I know) my suppliers understand why I asked so much.  There is a sense of 'WOW – we did that'.
For instance, if one day we answer the phone to Kensington Palace in need of an events expert to turnaround the Winter White gala dinner in a matter of days, as once happened; we are a position to pull out all the stops. Cue Taylor Swift, Ed Sheeran and HRH Prince William on karaoke!  A party like no other.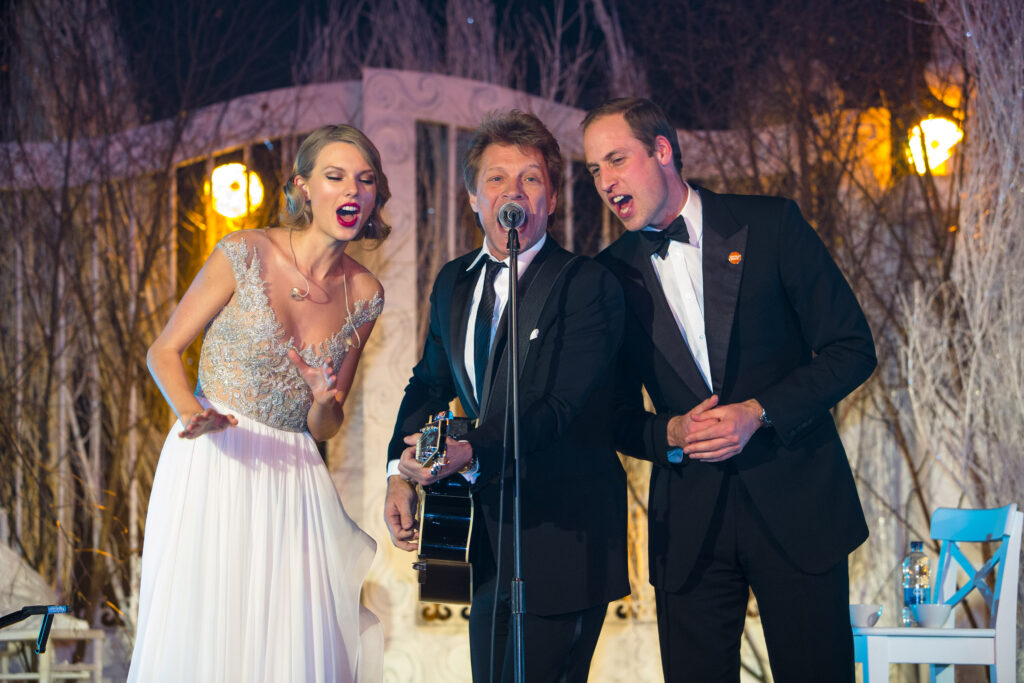 If a well-known celebrity fires their wedding planner with just weeks until the event (true story!) – we are the team to perform a last-minute miracle. They shall say 'I do'.
If a client wants a certain style of event, we have a full range of talent at our arsenal. A roaring twenties, underground speakeasy private party complete with faux laundrette as a hidden entrance – no problem. A Game of Thrones inspired wedding with a secret garden and banquet room concealed beneath the floor, as well as a purpose-built medieval village, a bespoke nightclub and the bride's favourite band – Texas – as a surprise. Absolutely.
Twenty-foot floral installations, kosher caterers, animal friendly venues, revolving carousel bars, stilt-walkers, fire eaters, internationally renowned magicians, – all just a phone call away.
Up and down the country – if we want to arrange a formal event in London with plated dining and concert pianist, we have the contacts to do just that. If you're looking for a boutique wedding in Cheshire with some of the UK's finest dining experiences, we're here to help.
The most exclusive and valuable supplier relationships in event management come to the fore when the pressure to deliver is on.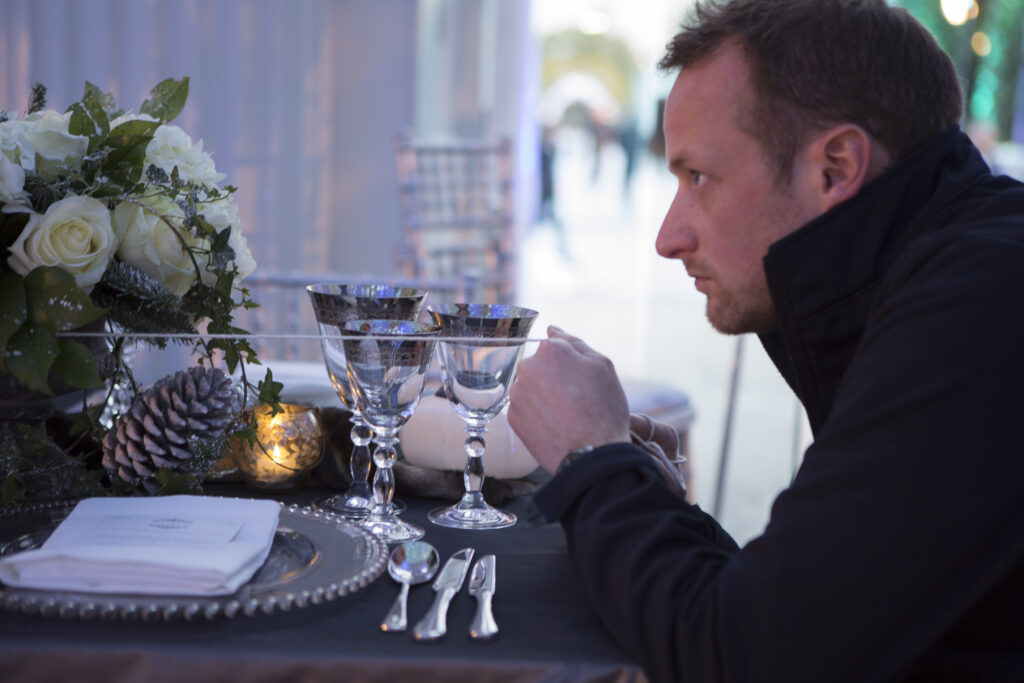 COMMUNICATION
This is the absolute foundation of a supplier relationship.  We are professionals who need to treat each other with respect and effective communication is at the heart of this.  We plan TOGETHER – I ask their views (and will listen to those I like in spite of my doubters!).  Its is a collaborative production at which I am at the helm.  So, the buck stops with me.
Effective plans, meeting, talking and walking through the project are essential.  And of course, with suppliers we have a long relationship with, there is a communication shorthand. They know what I like. But never take this for granted. Never assume.  Written briefs are the lifeblood of event management.
LOYALTY
This has never been more apparent that the last year.  Loyalty with suppliers is a valuable asset.  That allows a deeper relationship to be forged.  Yes, of course I welcome new suppliers, they bring a fresh perspective to the table. But loyalty to those who move heaven and earth for you, come up with inspiring ideas every week and seek ways to help me develop my business – they are friends.
I often select a supplier team for each project dependent on location, specifics of the project etc.  It's never an absolute given that I will use the same suppliers for every job.  After all, it has to be about delivering what the specific client needs.  But I do have a regular roster across the country.  This allows me to interchange and curate a team the is perfect for every event.  Each supplier is clear on this and understands that my loyalty extends beyond one event.
BUT DON'T JUST TAKE OUR WORD FOR IT
Here are what a few of our suppliers say about us:
"When you work on event with Liz Taylor on an event you know it's going to be anything but ordinary. Liz is probably one of our most demanding clients, but what she brings together in an event is nothing short of perfection."
"Liz is the only event planner who I would allow to text me in the middle of the night with a bonkers idea that needs bringing to fruition. When we work together on an event, I know there will be a level of professionalism and attention to detail like no other.
"We're choosy about which events we work on (because we can be) but if Liz asks us, it's always a yes."
"I have worked with Liz for around twenty years, it's a relationship that's lasted longer than many marriages. We have a kind of shorthand now; in that we can very quickly decipher what each other wants/needs for an event. That kind of relationship only comes when you have total trust in one another."
AND FINALLY
What sets TLC apart is not just that we organise spectacular events. It's that we know the importance of supplier relationships in events management. Suppliers give us their expertise in every element, the venue, the lighting, the transport, the drinks, the catering, the entertainment, the invitations (often the most overlooked part of an event in our opinion).
And as we move back into live events, finally, we celebrate the incredible suppliers that have supported our events for the last 30 years.  To each of you, I say thank you.
FURTHER VIEWING
Here are just a few of our suppliers. Working in quick time to put this event together.

The transformation of Victoria Warehouse into a wedding overflowing with canopies of floral fabulousness and a sea of candle lit warmth. Credit: www.thelastword.tv
Share our thoughts on the the importance of supplier relationships in events management, and a little of the love.