Perfect Bank Holiday BBQ Tips
For Brits, bank holiday weekends always comes with mixed emotions. We realise we are coming to the end of another holiday week, yet are keen to embrace every last second of outdoor enjoyment. If the sun is shining, a barbecue comes top of the list for outdoor entertaining. With National BBQ Week approaching (28 May-3 June), now is the time to plan a BBQ party! Our Perfect Bank Holiday BBQ Tips will help you make it a memorable one.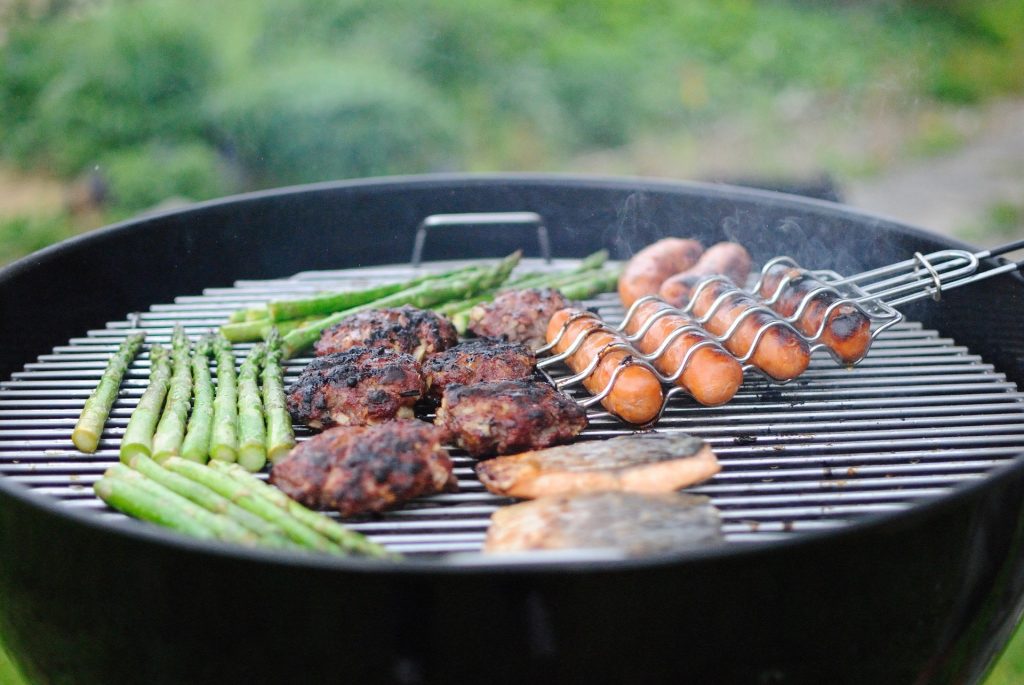 1. Decide on a 'theme' or style.
There was a time when the barbecue itself was enough of a theme. That may still be the case if you simply want to invite a couple of friends round to eat outdoors when the sun is shining. But to inject a party feel to the occasion, you need to give some thought to a theme. Think about foods you like. Holiday destinations, occasions, or interests and get creative. Popular themes to get you started include Hawaiian, beach, nautical and fancy dress.  Just make it something that everyone can get involved with…and is fun.
2. Keep it simple.
It's not called the great outdoors for nothing. Don't feel that you've got to put overwhelming effort and money into decorations. Let nature provide the ambience and think about adding small touches, such as table décor and lighting. This will enhance what is naturally there and to build on your chosen theme. Tiki torches, paper lanterns, trees dressed with twinkling pea lights, storm jars with candles or votive candles all come in a variety of colours. They also work well to add atmosphere, as well as light, when the sun goes down.
3. Gas or charcoal?
Our Perfect Bank Holiday BBQ Tips wouldn't be complete without addressing the biggest BBQ dilemma! What you cook on is up to you though. Many traditionalists prefer charcoal for slow cooking and flavour. But if you're cooking this way make sure that you allow yourself enough preparation time to heat your barbecue to temperature before the guests arrive. In comparison, a gas grill may not provide the charcoal flavour but it does give an instant flame and as such is easier to control and much better for spontaneous last minute gatherings.
4. Is the meat cooked?
If it your job is to prepare the meat it can be tempting to keep prodding and flipping until it's cooked (this is often the domain of a man that break's out his BBQ apron especially for the event!). But if you want to preserve a caramelised barbecue crust, you need to resist this urge. If you prepare well and start with a clean, oiled grill that is up to temperature you should only need to turn your meat once or twice. And whatever you do, don't squash everything down with a slice. You might think that you're creating that barbecue grilled pattern, but you're really only forcing the natural juices to run out and leaving your guests with dry meat. Once cooked, for full flavour, leave the meat for a few minutes on a warm plate tented with foil before serving.  I also advise having snacks, canapes or some other nibbles available for guests whilst the meat is cooking. If you have lots of guests it can take time, so keep them fed with other small snacks until the main event!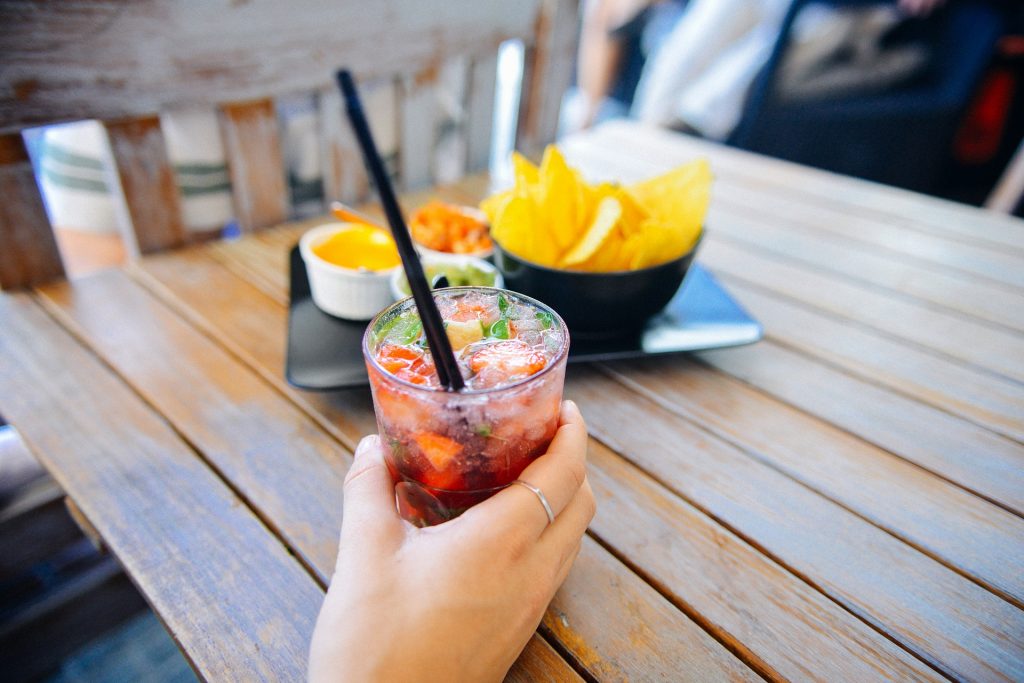 RELATED TOPIC: How to Keep Cool at a Summer Party
5. Keep it safe.
Food hygiene applies outdoors as well as in. It's amazing how many people forget the basics once a barbecue party is underway. Whatever you do, remember to keep cooked and raw meat separate. Unless you're cooking steak, to avoid food poisoning you need to make sure your meat is cooked all the way through by piercing in the middle and check for pink bits. Always place cooked food on a clean plate or chopping board. Never add marinade that was used for raw meat.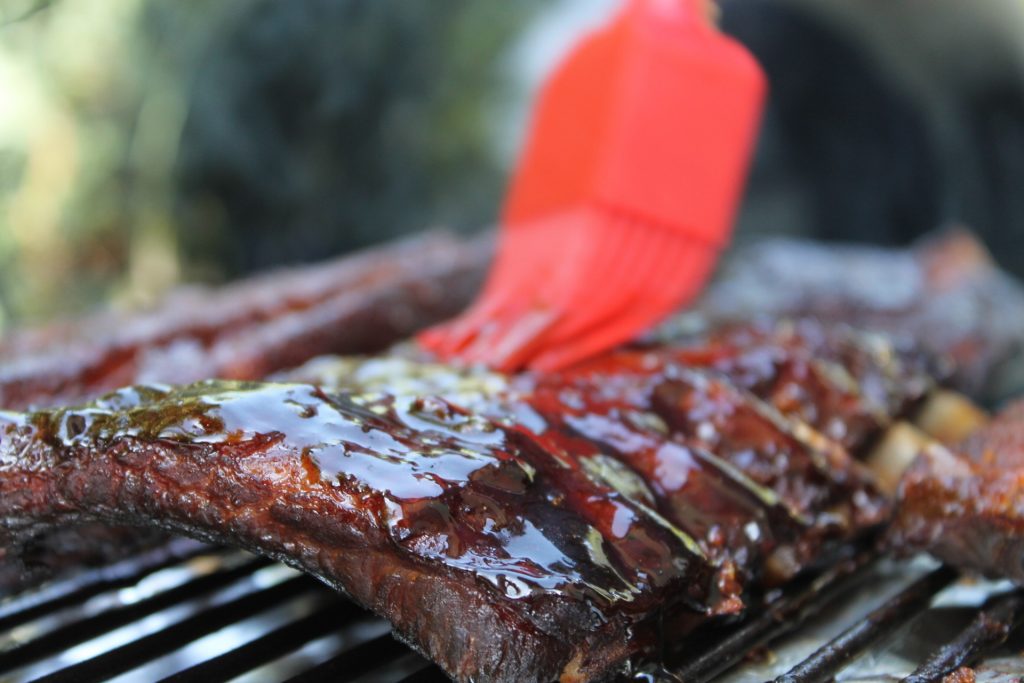 6. Keep bugs at bay.
There is no easy way to keep flies and wasps away from the buffet table. Keeping dishes covered with plastic or food nets until you are ready to eat is one option, but once the buffet opens these have to be removed. Depending on where you are entertaining a few carefully placed citronella candles can do the trick. But if you are serious about keeping your sauces bug-free, sealed single-servings in miniature sauce boats for each guest are a lovely answer that look great too.
7. Cut down on the clear up.
When you're having fun the last thing you want to think about is the next day's clear up. But when the time comes you will be thankful for any help you can get. It's not easy to rope someone into to helping after the event, so make some things easier for yourself by having your labelled recycling stations. One way to do this is to buy colourful enamelled buckets, in keeping with your theme, and stick on labels indicating glass, plastic, cans, paper or other rubbish. If it is clear enough where guests can leave their empties, hopefully this will save you spending time picking up empty beer bottles at the end of the night.  Our Perfect Bank Holiday BBQ Tips had to include the idea of renting glassware for cocktails (so easy these days). Or being brave – and choosing an alternative cocktail 'glass' such as tin cans?!?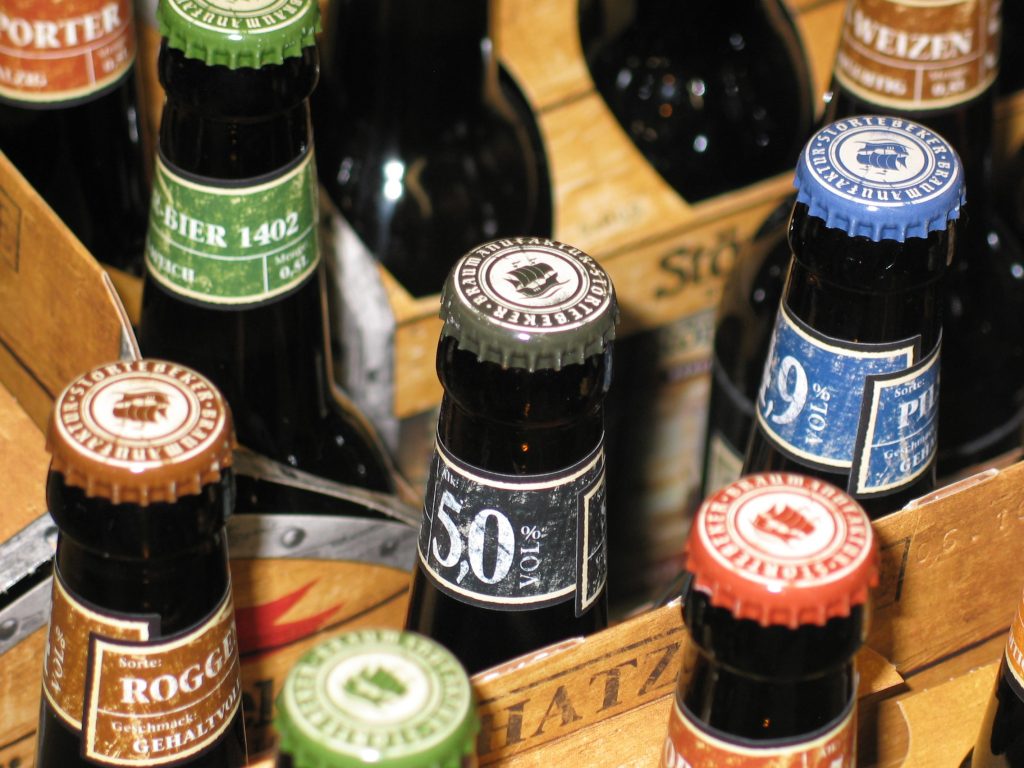 If you have enjoyed reading our Perfect Bank Holiday BBQ Tips, take a look at this: https://www.tlc-ltd.co.uk/hosting-perfect-dinner-parties/