Top Gin Distillery Venues
It can't be argued that the UK's renewed passion for all things gin related is creating a whole new industry. There is absolutely no doubt that gin is the spirit of the moment and has been for the past few years now. Demand for interesting and unique gins made by independent artisan producers has driven a huge increase in the amount of gin sold. With large scale producers and huge brands having to constantly keep up with the ever-changing industry, distillers all over the UK are racking their brains to create something innovative to keep up with the ever-growing demand. So, by demand from the readers, we have looked for the country's top gin distillery venues!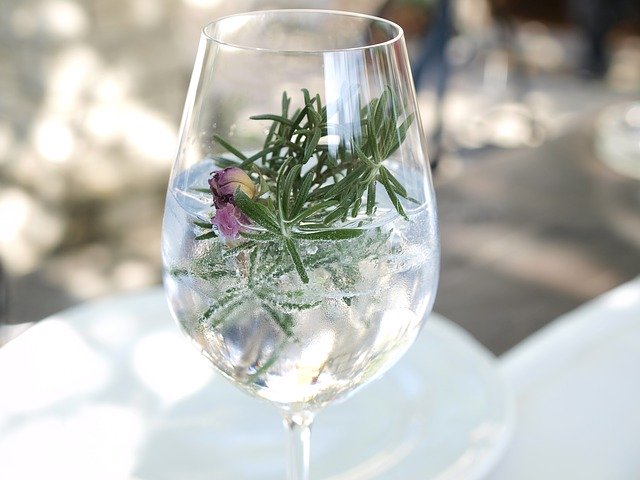 The 'Gin-Boom'
There are 315 distilleries in Britain. This is more than double the number that operated five years ago. We aren't going to see this number plateau or decrease any time soon! The UK is now the world's biggest exporter of gin. With producers keen to emulate success further and identify as a more unique service, there are a number of distilleries offering gin tasting experiences and also offering event spaces at their venues. Below are a few of TLC's top gin distillery venues in Manchester and throughout the UK. Cheers!
Four Sis4ers Distillery
First in our collection of top gin distillery venues is Four Sis4ers gin distillery. A family distillery in the heart of Manchester run by four sisters with a passion for gin.
A beautiful blend of carefully selected botanicals give their gin a smooth and sophisticated taste. They feel passionately about their environmental responsibility. They make their gin with high quality ingredients and as many recyclable materials as possible. Offering the ultimate gin experience, you can visit Four Sis4ers in the heart of their family distillery. Your experience will take you through the full distilling journey. Beginning with the story of the four sisters, the legacy of gin and a tour of the distillery. Followed by a delicious compliment of 5 perfect serve gin and tonics or gin cocktails as well as sampling the gin throughout the tour. You will then have the chance to create your own 70cl bottle of gin by blending together your choice of botanicals and flavours while experiencing the distilling process first-hand.
The distillery also acts as a private hire event space in Manchester.  If you are looking for somewhere with a unique character and great facilities for a small to medium-size event, then this is the perfect place for you. With a fully stocked bar and a space catering for 30 people seated of up to 45 standing. It's a great space. A fully bespoke service is provided. The space is given for free of charge provided the minimum spend at the bar is met. You provide your entertainment and the catering and you have the perfect space for a an event or party, whether your guests are gin lovers or not!
Three Rivers Gin
Three Rivers gin, also based in the heart of Manchester, created the first city centre gin distillery back in 2016.
They created a name for themselves within Manchester's hospitality scene.  Their gins are widely available across the bars, restaurants, hotels and retailers which allowed them to successfully launch their Gin experience to further acclaim. The gin experience very quickly became one of Manchester's top tourist attractions with people from all over the world wanting to attend.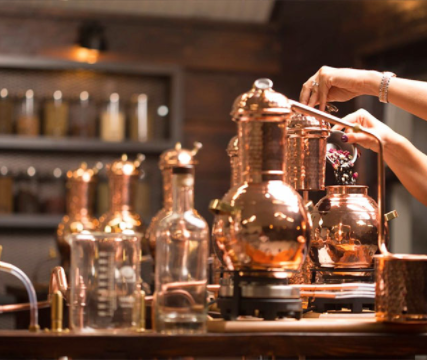 Credit: Three Rivers Gin
The Three Rivers interactive experience lasts for three hours. it includes a tour of the beautiful distillery and complimentary drinks. It is available for up to 30 people at one time.
Guests are welcomed at the distillery with a Three Rivers gin and tonic in your hand. You are given a brief introduction of the history and the story of how they came to be in the centre of the thriving metropolis of Manchester. Guests are then taken on an immersive and interactive historical journey of gin. Where it all began. How it evolved.  The journey to being infamous and what the future looks like. Guests are then taken to gin school where they will learn about the wide array of the botanicals, which give the gin its unique flavours and character. Naturally, the experience concludes at their bar where the evening is complete with a gin fizz cocktail being served.
The City of Manchester Distillery, home to Three Rivers gin, also poses a purpose-built event space with a cinema screen and a private bar making it the perfect place for a fun event.
Manchester Gin Distillery
In 2019, the award-winning Manchester Gin was the most recent brand of gin to open its new distillery, bar and restaurant in the city centre, The Spirit of Manchester Distillery.
The amazing space occupies six railway arches under the historic centre of the city where a state-of-the-art distillery has been built. It offers a fully immersive experience for guests to explore, drink, dine and distil.
Two experiences are offered. A distillery tour and guided tasting or a gin-making experience. During the distillery tour and tasting, guests will experience the passion behind the gin in an intimate tour of the distillery. Here you learn about the gin-making process, the brand's growth and history followed by a guided tasting of the full range of gins on offer. During the gin-making experience, guests will enjoy the full tour before embarking on their own gin making journey. In this they will choose their own botanicals and distil their own gin to take home. Two G&T's samples of the full range and nibbles are included in this tour.
Manchester Gin doesn't yet offer a private event space for hire. But, it boasts a gorgeous bar and restaurant, Three Little Words, where guests can either enjoy a drink in the bar or dine and enjoy the delicious menu.
Bombay Sapphire Gin Distillery
With the popularity of gin constantly increasing over the past few years, we must not forget the traditional well-known brands of gin which have been around for years. Notably, the famous Bombay Sapphire which first launched in 1986.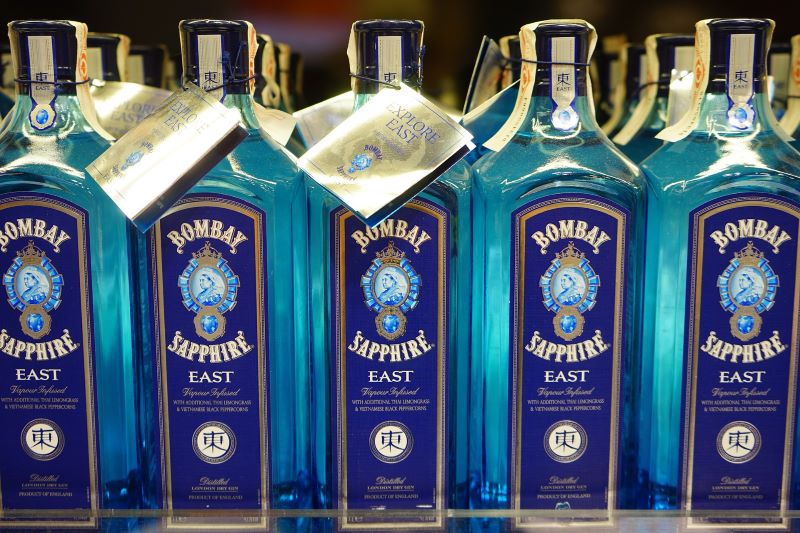 Bombay & Tonic is the ultimate expression of the quintessentially classic gin and tonic. This is achieved by all ten of the precious botanicals bringing their own special something.  From the heat of the Moroccan cubeb berries to the spice of the West African Grains of Paradise. The Bombay Sapphire gin distillery in based in Hampshire. It offers a variety of different experiences for guests to enjoy. From hosted and discovery experiences, which last approximately 1.5 hours. To a gin cocktail masterclass and tasting experience lasting up to 3 hours.  If you are still wanting more, you can enjoy the ultimate experience lasting up to 5 hours.
There is something for everyone to enjoy, gin lover or not, as the distillery also offers a heritage and horticultural experience so you can learn more about the site itself. The distillery also boasts a variety of pioneering event spaces.
Here you can hold a private party, Christmas party, meetings and conferences, as well as wedding receptions. Consider this unique space, seating up to 120 guests, for your Christmas party. Start with a cocktail on arrival and explore the Glasshouses before making your way to the exquisitely decorated Gallery space.  Here you will enjoy your four course meal, before sampling some cocktails in the spacious Mill Bar. If you've got an important meeting or conference coming up, what better way to make an impression than hire a gin distillery as the venue. Seating up to 150 guests in theatre style, your delegates certainly aren't going to forget this conference in a hurry. You can even add on a cocktail masterclass for that extra wow factor.
The beautiful Gallery can accommodate between 40-150 guests and the Empire Bar can cater for 10-30 guests which make both of these spaces perfect for an intimate wedding reception.
Sipsmith, London
Last on the guide to top gin distillery venues is Sipsmith gin. In 2009, Sipsmith caused a milestone moment for British gin distilling.
They became the first copper-pot based distillery to start up in London in over 180 years due to license changes. Sipsmith provide gin distillery tours with a difference. Making it more of a spectacle than a tour. You can opt for either the tour and tasting. Or upgrade to The Sipsmith Supper Club and enjoy a gin-centric three course meal. Guests will be introduced to Sipsmith's carefully selected botanicals from around the world. Together you will uncover how the spirits are created, with a focus on bringing back the tradition of small batch production. Indulge in a tutored tasting.  It is the perfect experience to share with like-minded spirit sippers.
Once the tour is over, we recommend retreating to a local restaurant to continue your event. Ok, so not strictly a gin venue to hold a complete event (yet), but how could we leave them out?!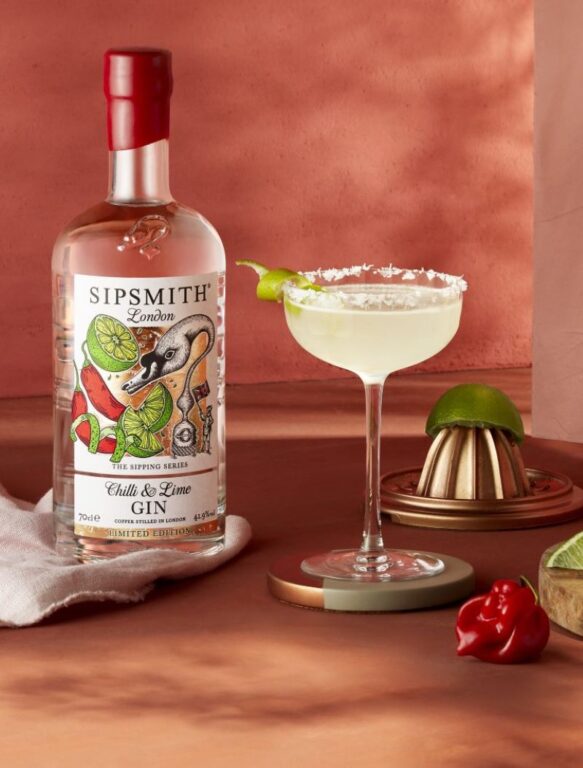 Credit: Sipsmith Gin
ONE TO WATCH:
Having only launched in 2017, Didsbury Gin, has been on a meteoric rise. They secured investment from Jenny Campbell of Dragons Den following a hugely successful appearance on the show. Didsbury Gin is now stocked in Selfridges and Harvey Nichols plus a wide range of retailers, restaurants and bars across the UK.
Two of Manchester gin-thusiasts were able to win over Jenny Campbell with their three-minute pitch after coming up with the idea from their living room in Didsbury. It has gone from strength to strength ever since. Whilst they don't yet offer a gin distillery tour or have any available event space, who knows in the future if there will be an option for this in one of Manchester's favourite suburbs.
They have held a number of evenings around local bars in Manchester, such as Atlas Bar. Here guests are able to buy tickets for the event and they will be served a bespoke three course dinner to pair with their gins while listening to the team talk all things gin, Dragons Den and much more. They have been in more recent news. They delivered 1,500 bottles of hand sanitiser to officers and staff across the force. Somehow, we don't think this is the last we will be hearing of them!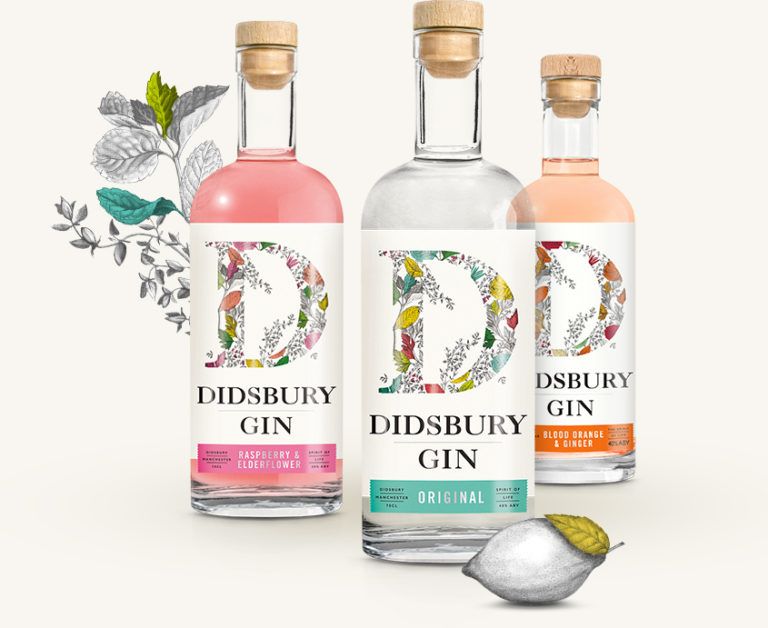 If you enjoyed our article, share the GIN-spiration with your social community.