Ways to incorporate Pantone's Colour of the Year into your wedding day
'A timeless and enduring hue elegant in its simplicity', darker than sky blue but lighter than midnight blue. Pantone's 2020 colour of the year makes a heavenly colour palette for weddings. Our CEO and Creative Director, Liz Taylor, describes how to incorporate Pantone's Colour of the Year into your wedding day.  This year, its a gorgeous Classic Blue.
"Classic Blue is a rich hue with royal connotations," says Liz. "It's magnificent when paired with metallic accents with a real feel of the 1920s. And I love to channel the Great Gatsby era, along with all the opulence and striking design influence that comes with it".
Dine with it!
The first way in which you can creatively incorporate Pantone's Colour of the Year into your wedding day is with the table design. Liz says: "For a table that's chic and striking, line the table with a blue cloth. Use a mix of coloured vintage glassware. Add tapered candles with patterned crockery for a look that oozes vintage appeal. I love retro champagne glasses or goblets, which look effortlessly chic. Brilliant replicas can be picked up fairly reasonably online or can be hired for a one-off event. Prefer the real thing? Then scour the charity shops, car boot sales and auction sites. My top tip here. Use gold cutlery for a sophisticated colour match.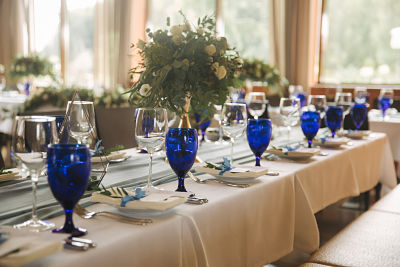 "Darker colours like this are made for luxurious fabrics such as velvet and satin where the folds and highlights are emphasised by the contrasting darkness. Add another level to your room décor when draped across a wedding arch or used as an alternative to linen table cloths."
"Or add carefully places splashes of blue against a white backdrop give a modern vibe.  Contemporary glassware. Table napkins tied with a simple blue ribbon.  Place cards in hues of blue.  Or a table centrepiece; a tower of delectable blue macaroons or iced cupcakes. Yum!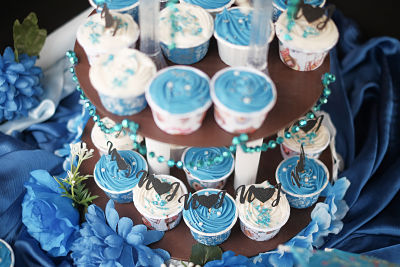 RELATED TOPIC: Take a look at our unique wedding favour ideas
Eat it!
"Who says a wedding cake has to be white when a statement blue cake has ten times the impact! Coloured icing will give your cake a contemporary twist. For a pop of colour try decorating with coral, pink or peach coloured flowers, metallic edging or textured icing. Or opt for a naked cake.  Topped with fresh blueberries and blackberries.  Divine."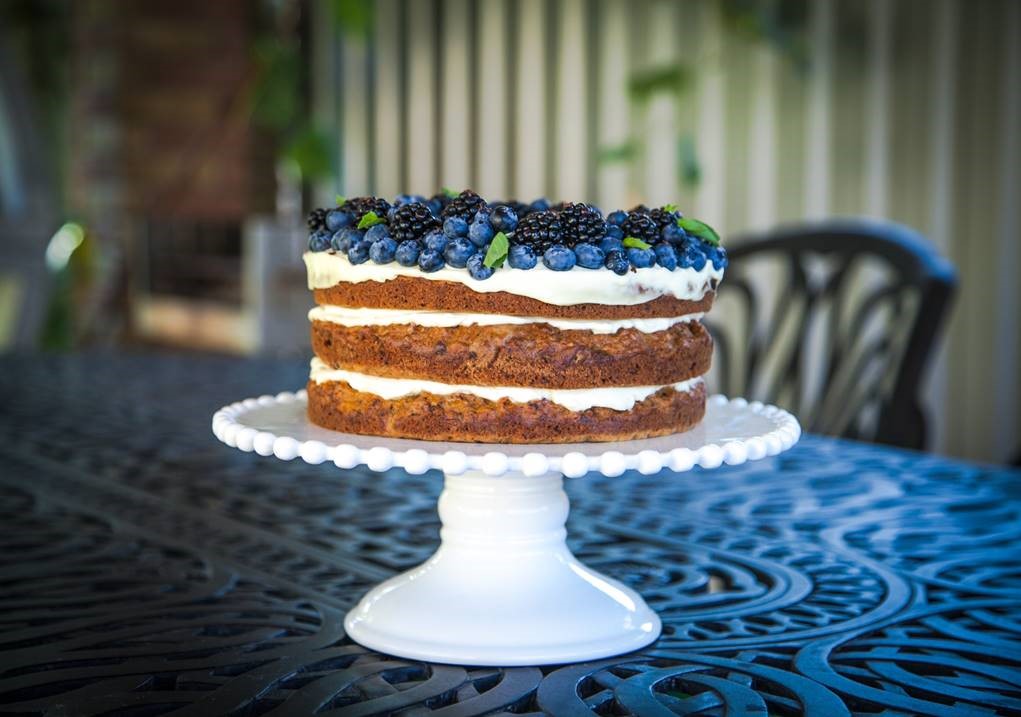 Carry it!
"Blue may not be the obvious colour choice for bouquets and floral arrangement but there are some stunning blooms in blue hues. Hydrangea and hyacinth are classic choices. Incorporate with shades of lavender, greens, cream and deep purple. Delicate and stunning in a bouquet or on a table design. For a wilder, 'meadowy' feel try nestling cornflower and forget me nots amongst a display of grasses and foliage. If you don't want to go the whole hog with an entire blue bouquet, highlights of classic blue will really stand out against a collection of orange, pink and yellow blossoms.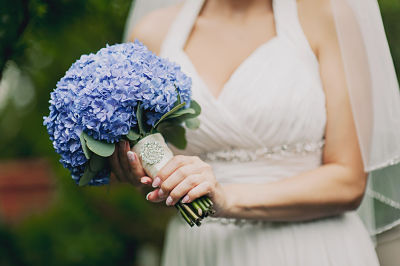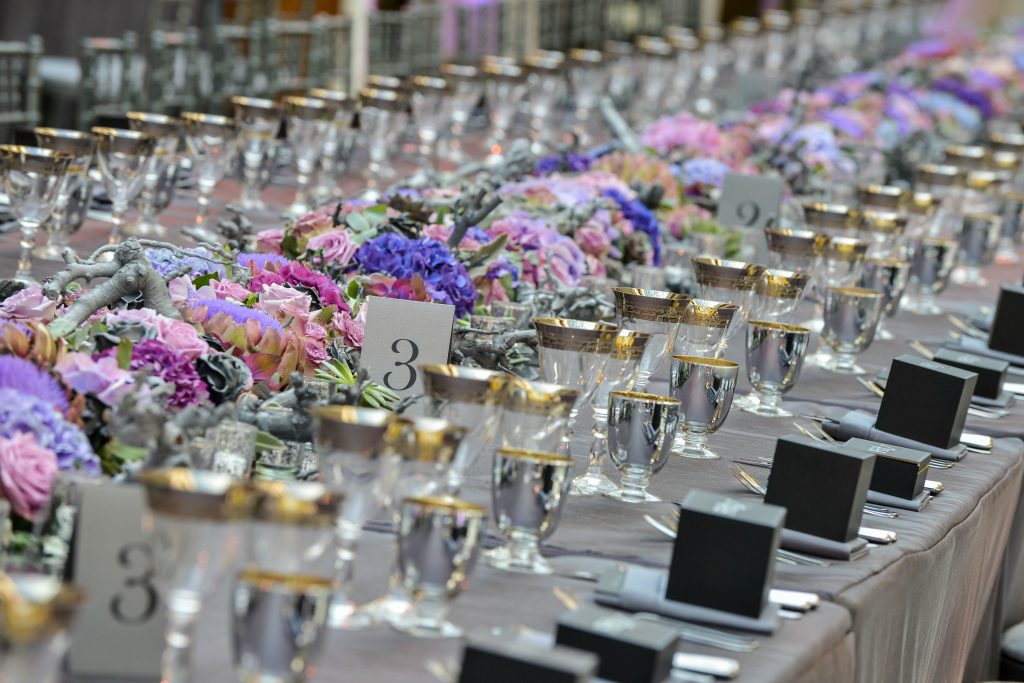 Wear it!
Finally, a great way to incorporate Pantone's Colour of the Year into your wedding day is in the design and colour of the wedding attire.  "It's true that blue makes a dapper colour for the groom and groomsmen's ties and suits. However, it is equally suited to bridesmaids and Mother of the Bride.  A blue wedding dress would be a confident choice which I'm sure would look stunning. For more traditional brides, who want just a hint of classic blue, what could be better than a peek of classic blue shoes or a sash on bridesmaids dresses. And don't forget the jewels.  Sapphires are having a real moment in wedding jewellery on rings, earrings, necklace, cufflinks.