Optimism. Hope. New beginnings. That's the inspiration behind Bright Skies, the Dulux Colour of the Year for 2022. And never before has a fresh start felt more welcome.  It's full steam ahead with wedding planning for all the brides and grooms who've waited patiently to plan their big day.  And what better way to start things off, than to bring bright skies thinking to your wedding day and create a sense of that new beginning together.
For a wedding, we love this calming hue – a breath of fresh air that's suitable for all seasons. Winter whites and powder blue for a classic combination, a nautical beach wedding with azure sky backdrop, part of a pretty pastel palette for spring or teamed with gold and velvet for a luxurious new take on autumnal celebration.
Here is some inspiration for a Bright Skies wedding, making this refreshing hue a part of your wedding day.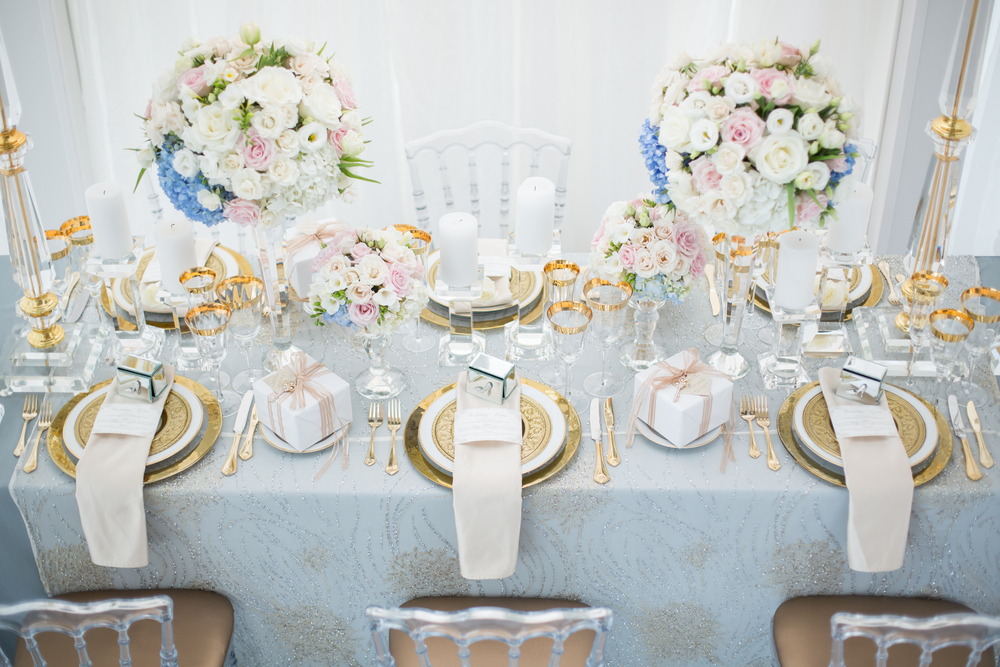 NAUTICAL BUT NICE
You may think this theme would be best placed on faraway shores, but the UK has some of the best beaches in Europe with sun, sea and sand in abundance.
A nautical wedding is ideal to bring bright skies thinking to your wedding day. Forage the coast for natural beauty that can be brought into your day. Etch name holders onto driftwood. Nestle pretty seashells among floral displays and tangled vines. Include washed wood, floaty, gauzy fabrics, tangled driftwood, agate and geodes. What's not to love about a laid-back beachy scene?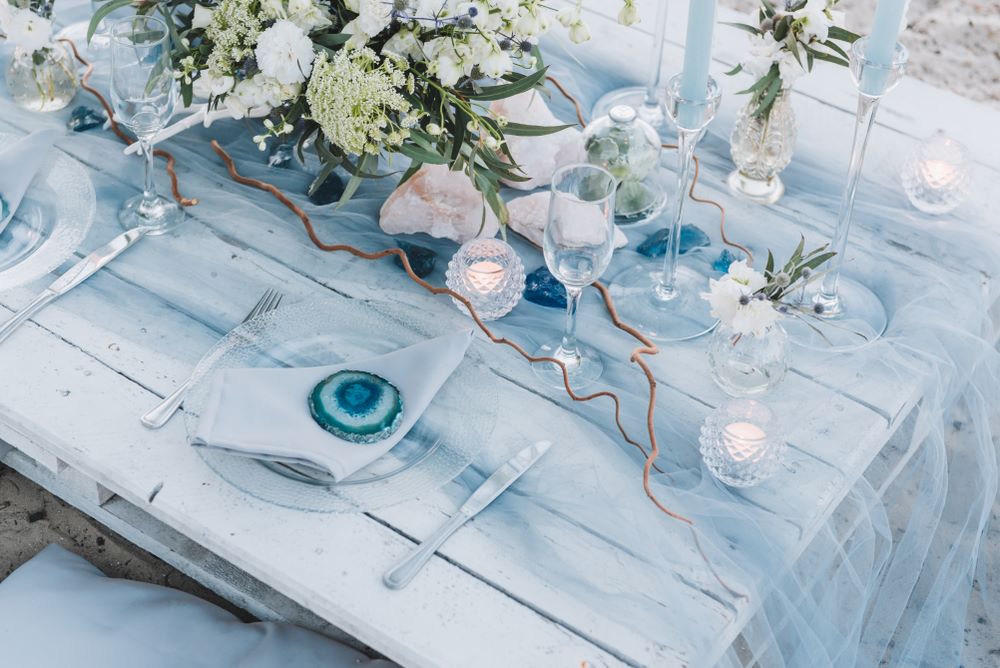 SWAP WHITE FOR BRIGHT (SKIES)
More and more at TLC we're finding brides are opting for coloured wedding dresses over traditional white. Questioning and rewriting old customs. Blue is a brilliant hue for a wedding dress – close enough to feel aligned with tradition, but rewriting the rules for those who feel white is not quite right.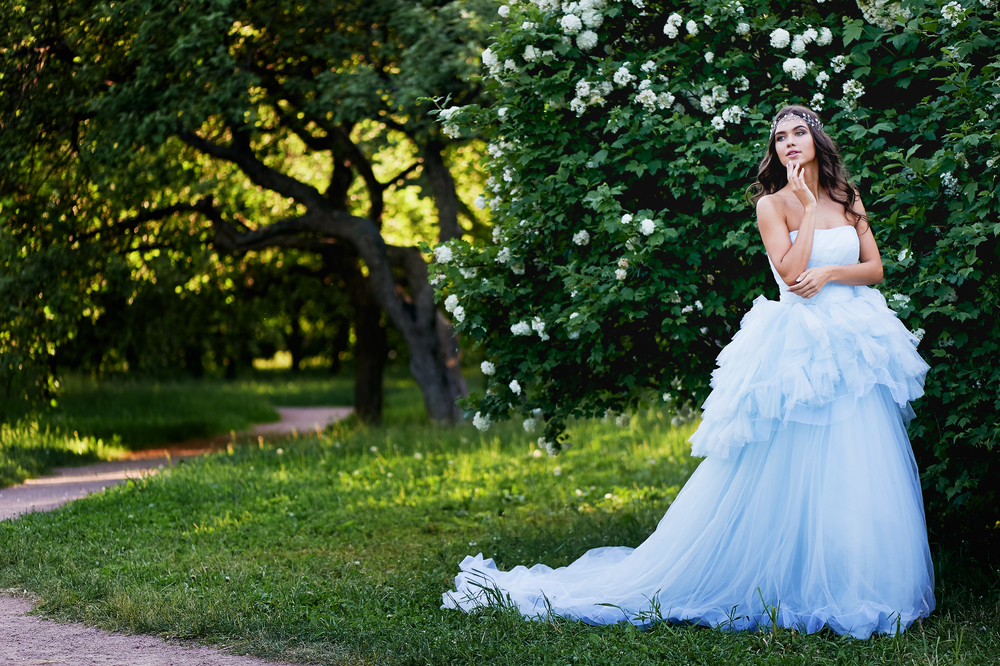 And not forgetting the groom …. blue suede shoes infuse a sense of fun and style.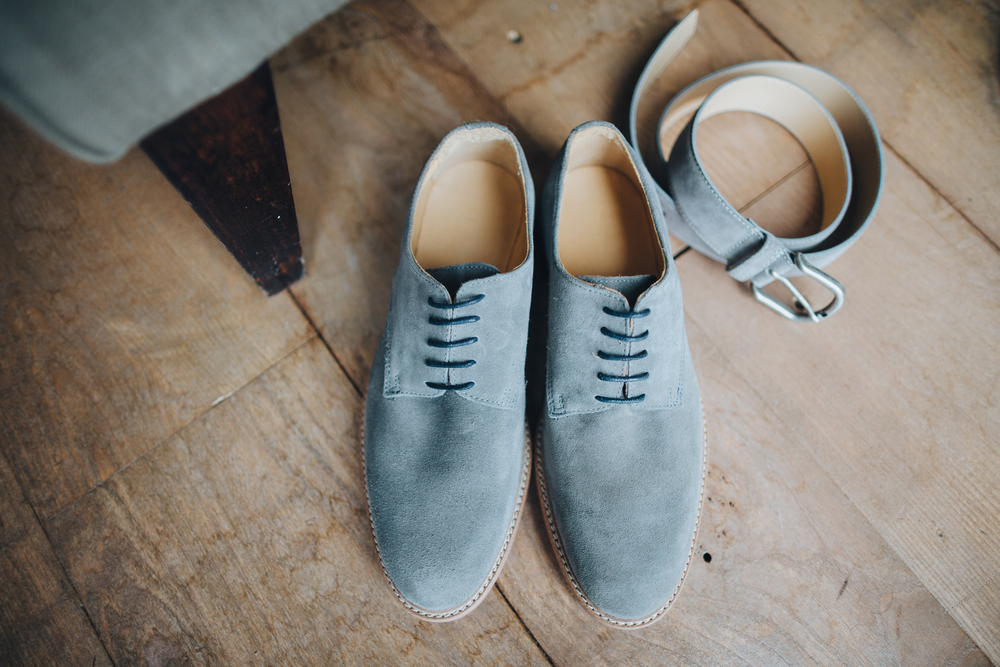 A BRIGHT SKIES BRIDESMAID COLLECTIVE
If a coloured wedding dress feels a step too far then Bright Skies makes a brilliant bridesmaid choice too. We love a curated collection for a bridal party rather than all matching gowns. Reflecting the unique personalities of all the ladies in waiting. Luckily Dulux has done the hard work for you with their creative colour palettes.  Simply pick a Bright Skies complementary palette and match your maids to it.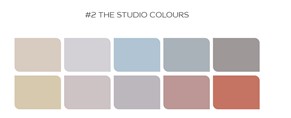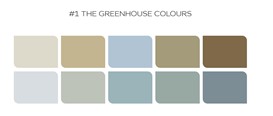 BLUE VELVET
Don't be fooled into thinking Bright Skies is confined to the realms of a Boho chic wedding. There's nothing to say you can't bring in some luxurious elements to your Bright Skies wedding too. Among the prettiest of pastel palettes, elegant velvet chairs, vintage coloured glassware and strings of pearls add romance and luxe appeal to a colourful scene.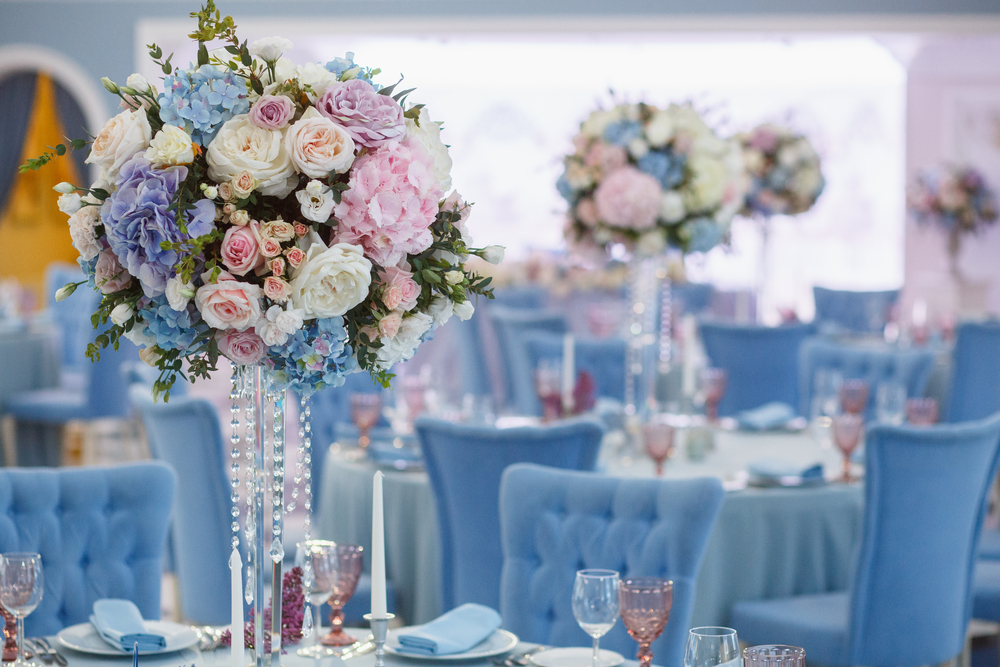 BLUE AND GOLD
A match made in blue sky heaven. This timeless colour palette is ideal for a wedding day – so much so that it's almost impossible to go wrong. Our favourite way to bring in Bright Skies is with vintage glassware and tableware. Add tapered candles for height and elegance and simple white blooms or pampas for contrast.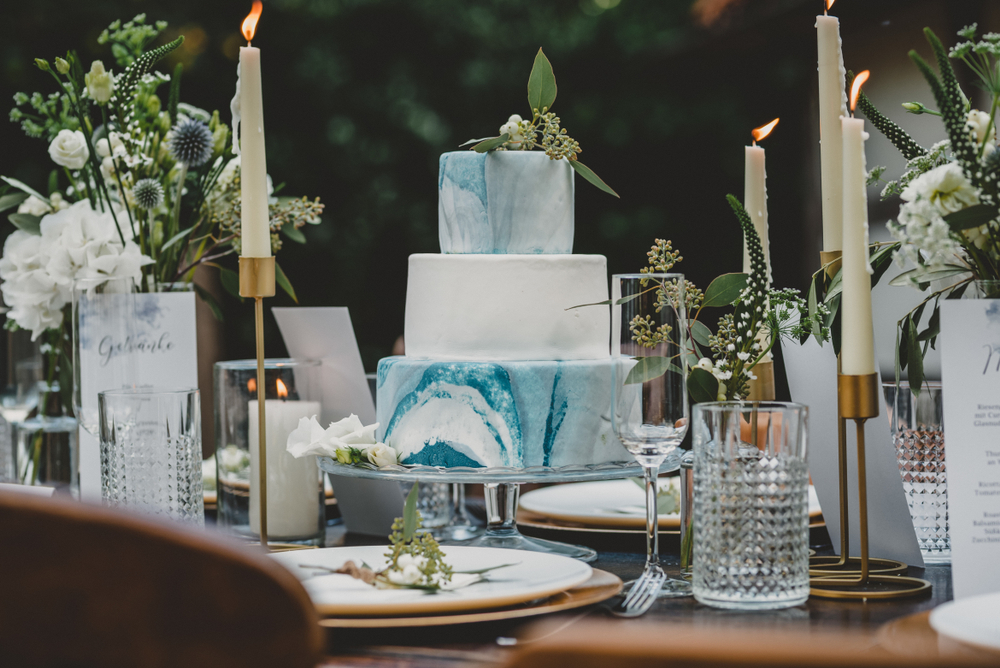 And don't forget, an elegant blue and gold wedding cake and sweet treats is a wonderful way to continue your colour way from décor delight to culinary masterpiece.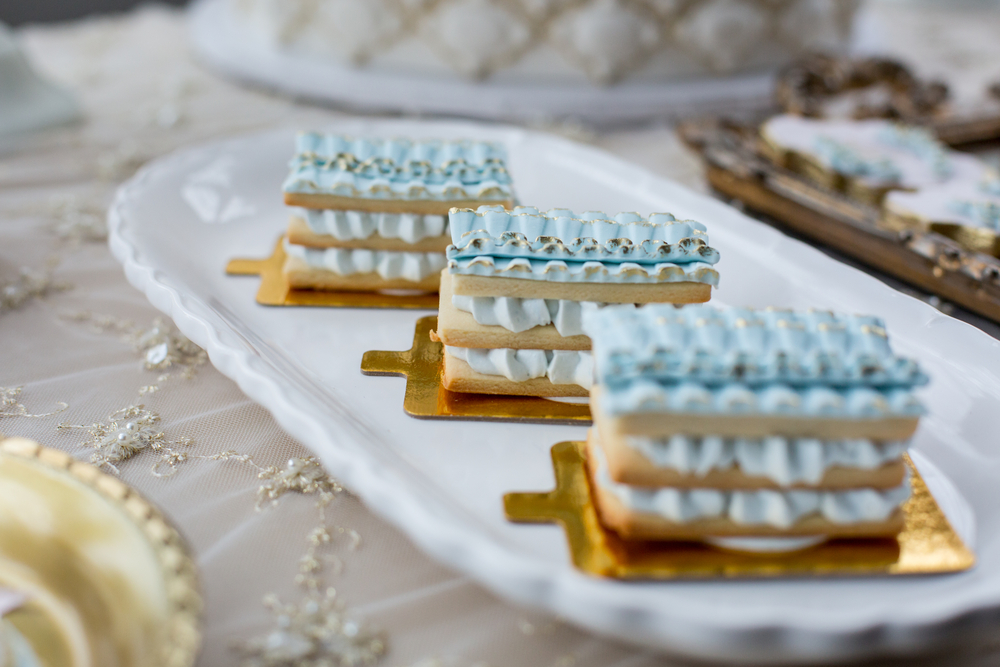 A ROOM WITH A HUE
Another way to elegantly bring blue skies thinking to your wedding day is to let the walls do the talking. Powder pastel blues are a theme in many period properties, especially those from the Georgian era where period details are often exquisite.  There are many contemporary venues that feature this hue too.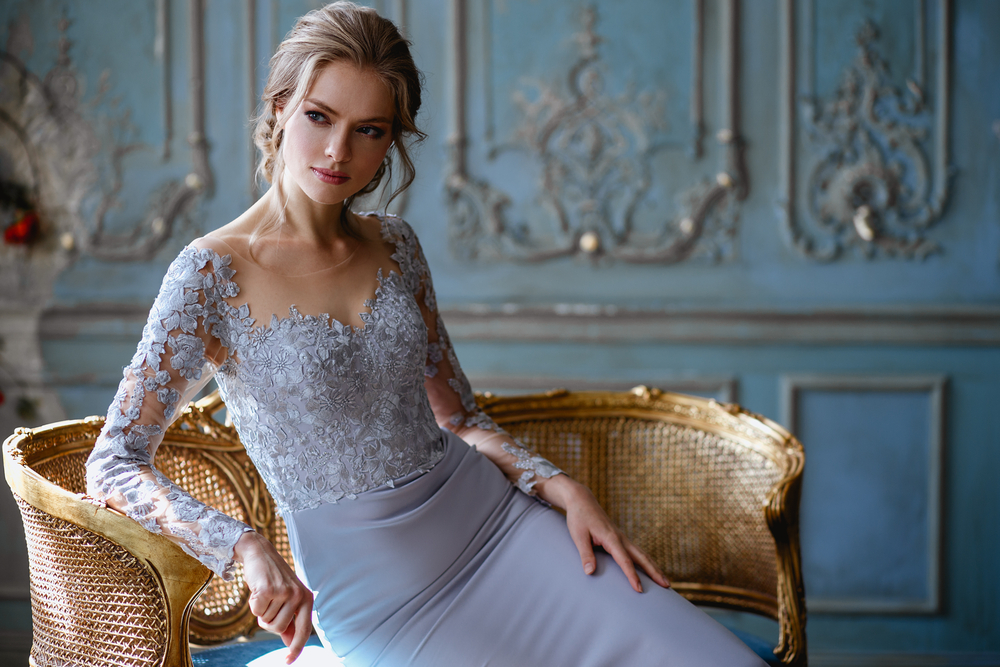 BLUE PLANET
There's an environmental message with Dulux's choice of colour palette too. The greenhouse palette designed to complement Bright Skies, features earthy calming neutrals that aim to reflect the need to be kinder to our planet. It's a trend we've seen from our clients too. More frequently within weddings we're being asked to source every element of the day from local suppliers. Wedding flowers are taking the form of planted pots that can be reused rather than cut flowers. Every element of the day is reusable and recyclable.
FURTHER READING
If you have decided to bring bright skies thinking to your wedding day, find out more about Bright Skies, Dulux Colour of the year here: https://www.dulux.co.uk/en/dulux-colour-of-the-year-2022
Want a bright sky at home? Read more here:
https://www.idealhome.co.uk/news/dulux-colour-of-the-year-2022-bright-skies-287296
And for more wedding inspiration, here's out thoughts on the perfect wedding cocktails!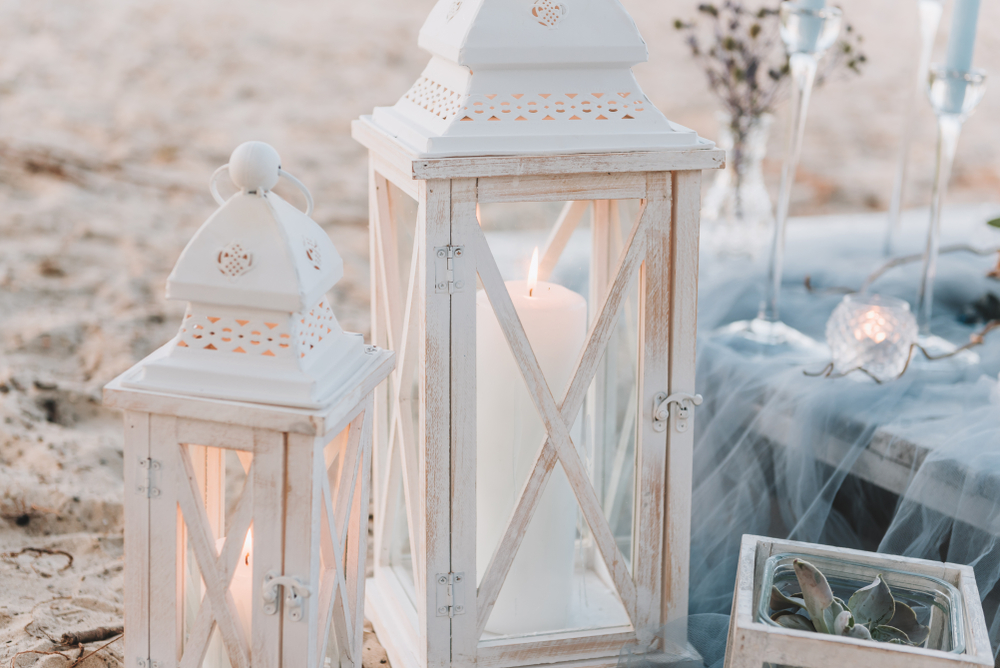 Thanks for sharing our ways to bring bright skies thinking to your wedding day!