As we look forward to being able to celebrate the season with family and friends once again, the (self imposed!) pressure is now on to create a cocktail party that makes up for lost party time! With that in mind, the best place to start in warming up the celebrations for a stylish party at home is with a festive tipple. And you simply can't enjoy cocktails without something tasty alongside.  So, the TLC team has chosen some of our favourite cocktails and canapes ideas for Christmas. It's time to raise a glass or two with these incredible Christmas cocktails to toast. Tis the season to be jolly after all.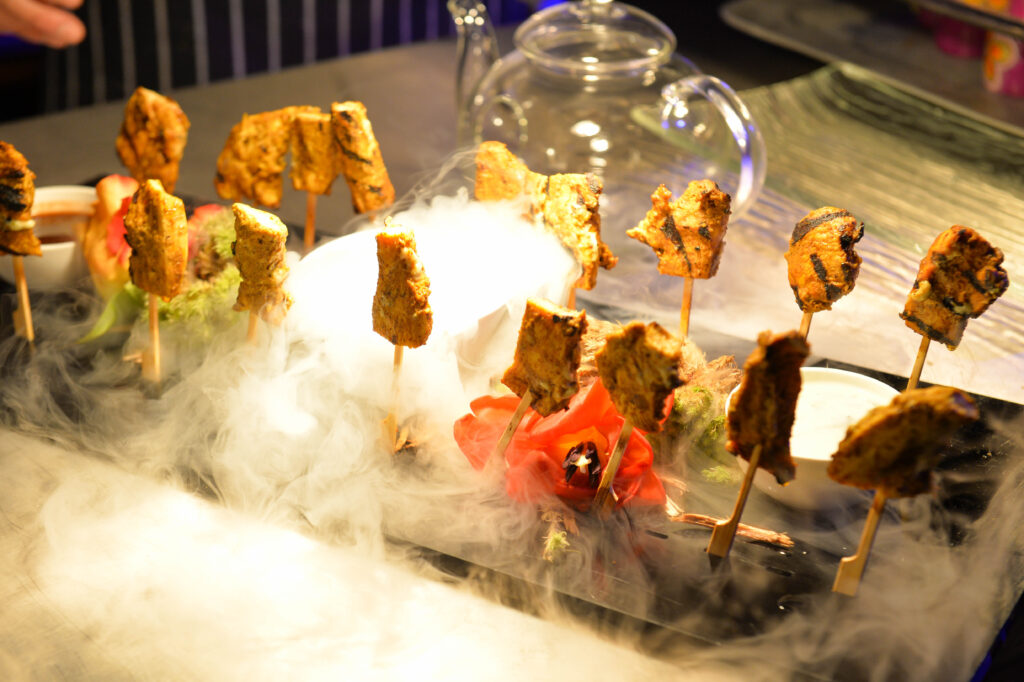 SENSATIONAL SEASONAL
Firstly, our cocktails and canapes ideas for Christmas embraced the season. Using seasonal fruits is not only a more eco-friendly and sustainable way to shop and cook. It's also a great way to add a festive twist to classic cocktail. The fruits available at this type of year are super sweet and comforting. A pear or apple mulled cider would be a classic choice. But what about adding plum and thyme to a classic Moscow Mule to bring out those seasonal winter flavours.
Or try blackberries to infuse this classic with a burst of winter fruit flavour.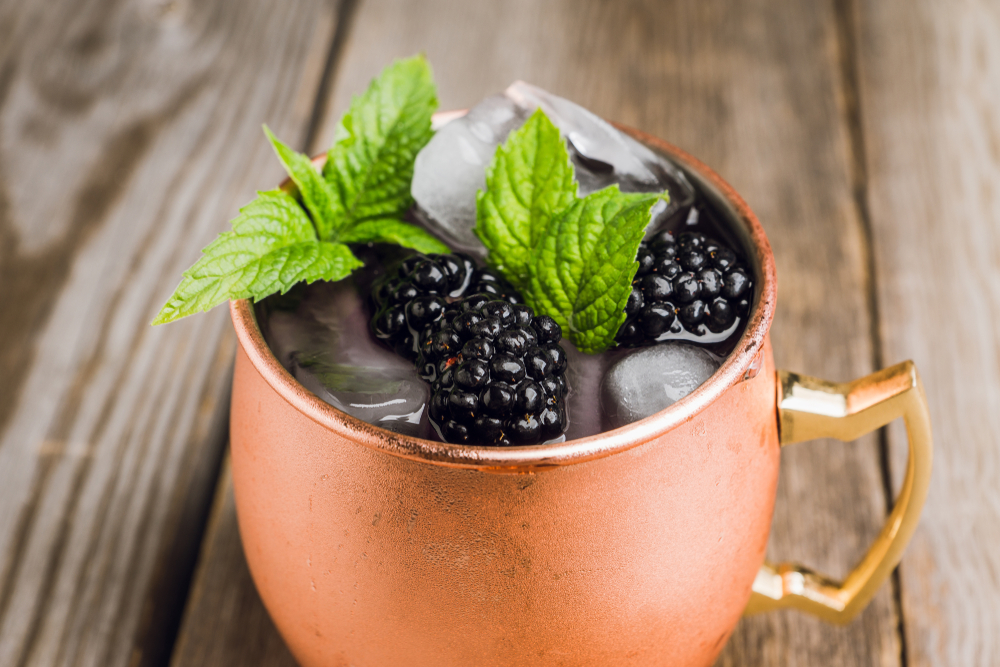 Match with…
A canape that incorporates Thai, Vietnamese or Malaysian flavours would be perfect pairing for a Moscow Mule picking out those core citrus notes. Not only will the cool mule temper any spicier Asian flavourings, but the zingy lime will work brilliantly alongside something with a creamy coconut base like these Thai coconut shrimp from Half Baked Harvest.
For a zestier alternative try this Pomegranate and Ginger Paloma which combines grapefruit juice, lime juice, ginger syrup, tequila, and pomegranate juice.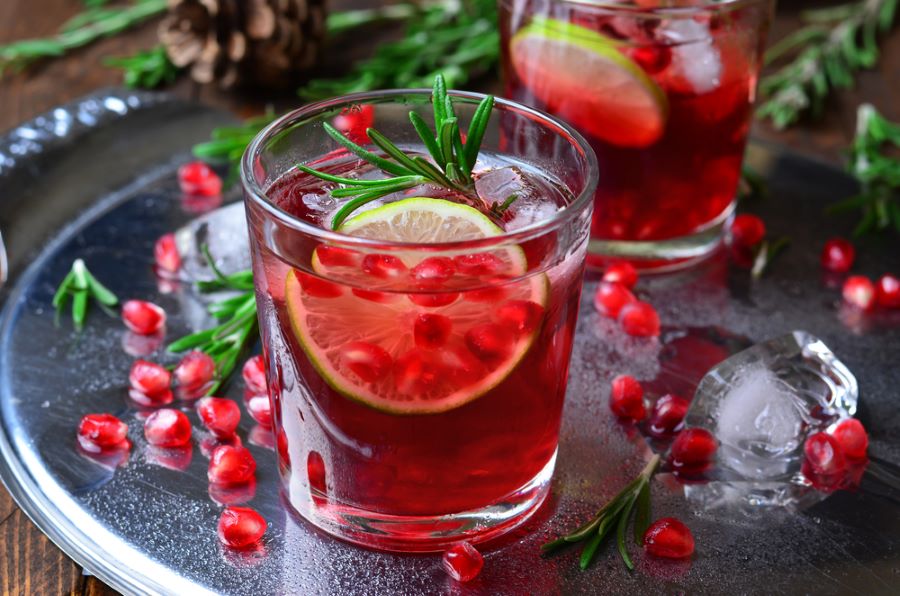 In terms of canapes, we'd pick something like miniature roast beef and Yorkshire puddings with horseradish. Or pigs in blankets. The drink is light and refreshing enough to carry something a bit stodgier.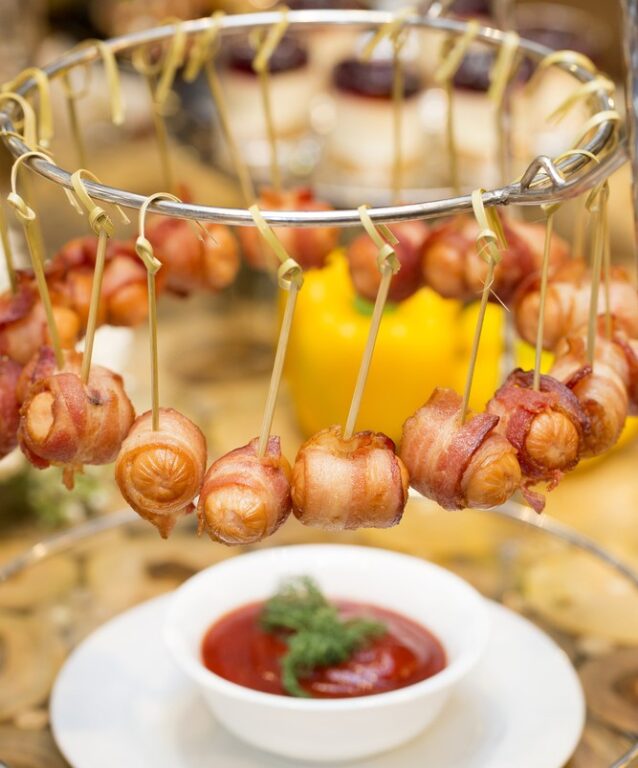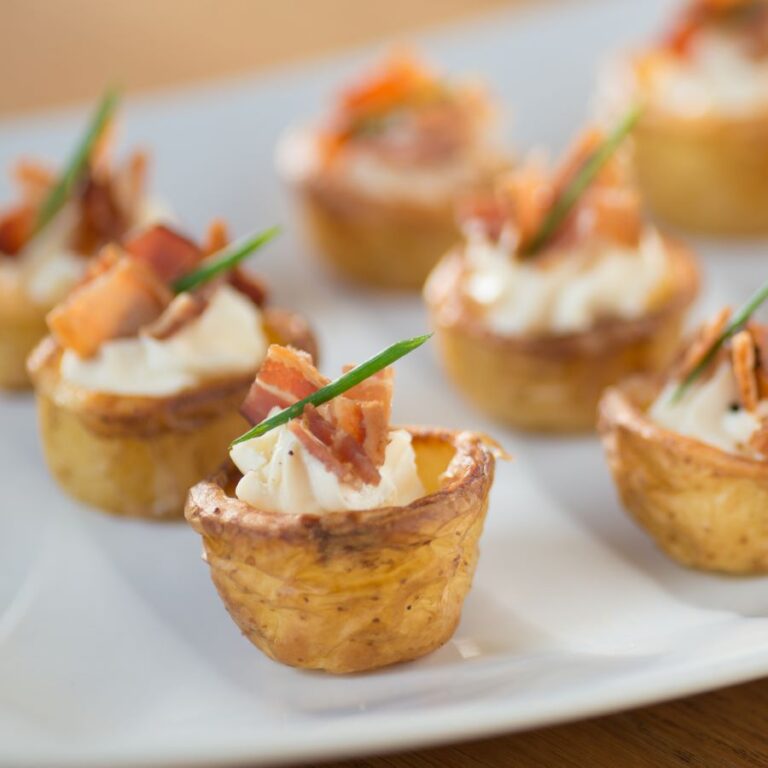 WINTER WARMERS
After a fun filled day in the cold, and let's face it we're all likely to be outside a bit more this Christmas. How about a cocktail that will really warm the cockles. Be it a brisk and frosty walk or something more high-octane like skiing or sledging, sip one of these winter warmers for a glow that comes from the inside out.
For those who simply can't choose between a warming cuppa or something with a little more kick this warming Tea Cider Punch with a shot of bourbon is sure to hit the spot.
This Warm Cranberry Cocktail from Caroline's Cooking is infused with ginger, honey and cinnamon for all of the festive flavours.
Match with…
In our cocktails and canapes ideas for Christmas, inspiration from the slopes is key. We think anything involving cheese would be a match made in heaven for these Apres Ski inspired cocktails. Ideally in its gooiest, melted form. Nothing follows a bracing day in the cold better than fondue or raclette, yet a sharing bowl might be frowned upon in a post-covid Christmas celebration. So why not try these miniature individual fondue dippers from Olive Magazine.
SWEET TREATS
Sweet tooth? Try a cocktail that comes with a tasty treat alongside – well what other time of year would you be able to get away with dipping biscuits in your cocktails? Cookies and cream are the inspiration for this Sugar Cookie Martini from Delish with a miniature baked cookie for dipping on the side. This would work just as well alongside any of the dreamy, creamy cocktails like the white Russian or Egg Nog.
If you were to mix Christmas in a cocktail shaker it would almost certainly turn out like this Driven Snow cocktail from Country Living – crushed candy cane, ginger liquor and a creamy snowball-esque base – you simply couldn't get more festive!

BUTTER AND SPICE
Rum is fast overtaking gin as the Christmas spirit of choice, so to make it even more indulgent, why not try this buttered, spiced version which is a classic enjoyed in the States dating back to Colonial times. Like a hug in a glass it combines rich butter, warming winter spices, hints of vanilla and a shot of the good stuff.
Match with…
Importantly, with all its Caribbean heritage, you need to incorporate the flavours of the Caribbean in a canape to match a rum cocktail. Something like these jerk chicken bites will add a bit of spice to your Christmas with the zingy pineapple cutting through the richness of the drink.
FESTIVE FIZZ
Well, it just wouldn't be Christmas without a bit of fizz. And our cocktails and canapes ideas for Christmas doesn't let you down, An absolute favourite at our events is a mimosa bar, which is really easy to set up at home for Christmas and looks just delightful. Try using cranberry or blood orange for a festive twist like this recipe from Delish.
Match with…
Seafood is perfect alongside any white wine, especially the fizzy variety. So, to go alongside this refreshing start to the festivities, we've picked out a smoked salmon and hollandaise tart. Another option would be seared tuna with sesame seeds.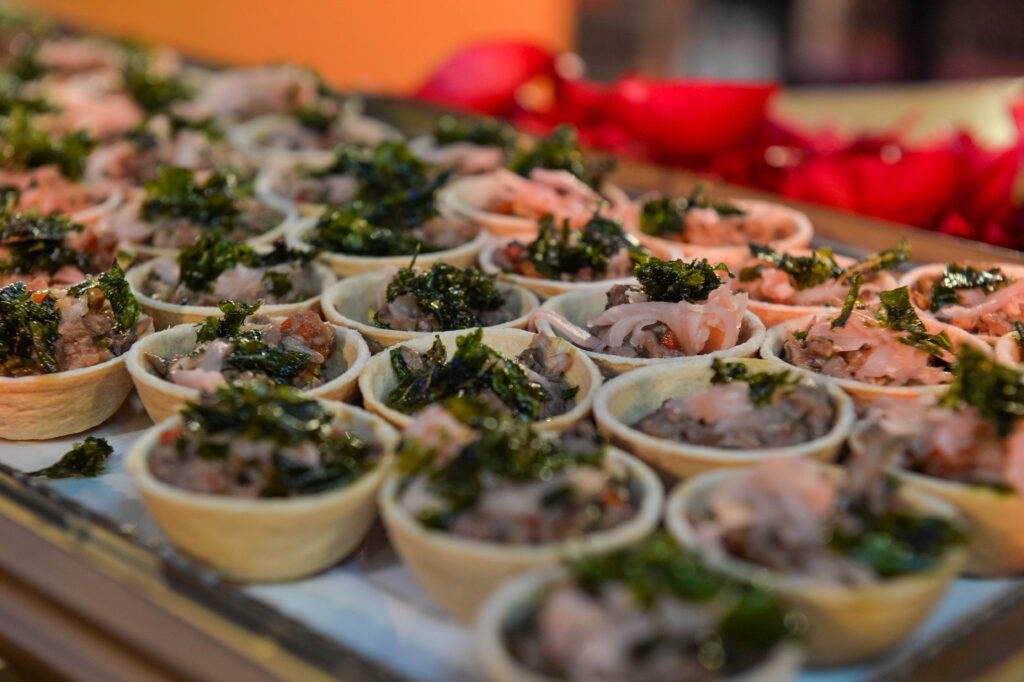 HOT AND COLD
Lastly, playing with temperature is another way to mix it up this Christmas. By adding ice cream to your hot choc, along with a glug of Baileys for good measure, you're in for a surprising and tasty treat. Our cocktails and canapes ideas for Christmas wouldn't be complete without the most indulgent boozy hot chocolate ever!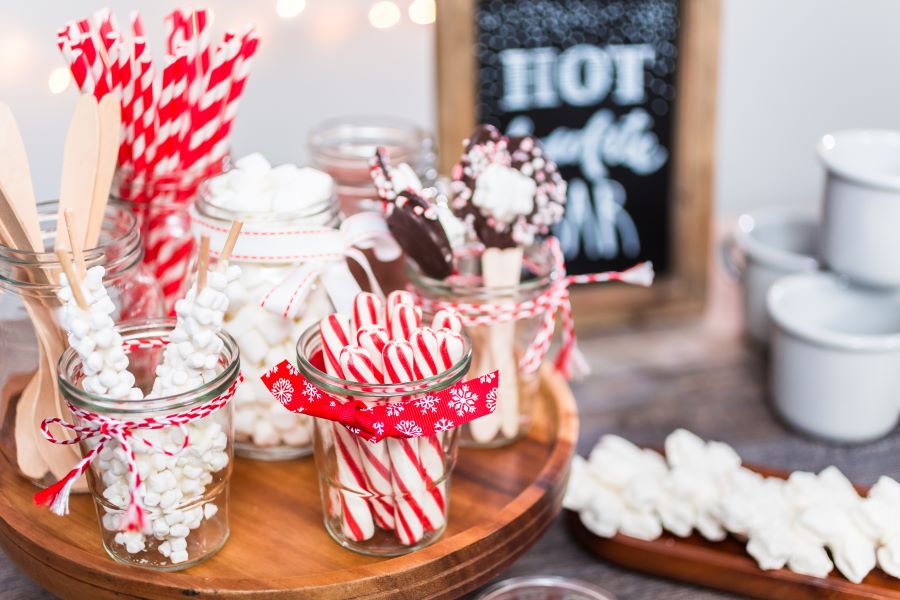 THE HISTORY OF CANAPES
When you distractedly accept and pop a canape into your mouth this Christmas, you might not give its origin a second thought – did you know that canapes actually date back to France in the 1800s? And do you know the difference between a canape and an hors d'oeuvre? You can find out all the answers in this handy article: https://www.arabellareeve.co.uk/what-are-canapes

LAST ORDERS
Lastly, if you need a few more cocktail ideas for this festive season? Check out this blog with a host of mouth-watering Christmas cocktails to tempt even the most virtuous!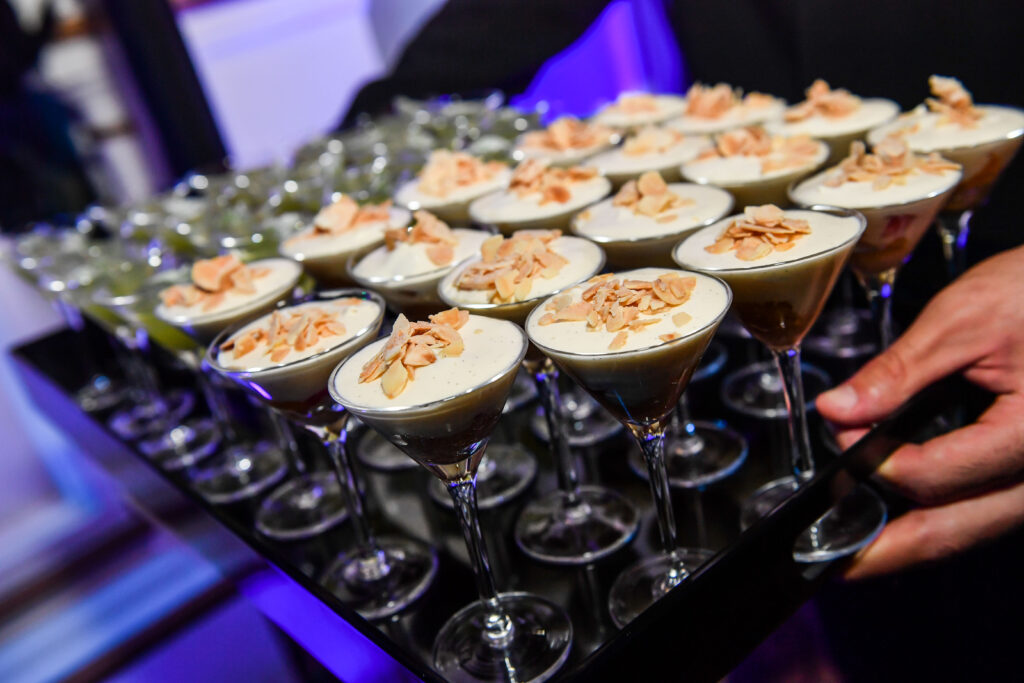 Thanks for sharing with your social community!