*UPDATED 08.11.20* The days are getting colder, and shorter.  It's time to turn attentions from the autumn traditions of Bonfire Night and Halloween, to planning your dinner parties, office parties and family celebrations at Christmas.  OK, so they may look and feel a little different in 2020. But that's not an excuse to sit back and miss out on all the festive fun.  Change things up this year, make a statement, or simply create something a little special with a great selection of festive cocktails.  It's a wonderfully simple (and delicious) change that you can embrace, whether the party is just for your household or rules allow for a small gathering of 'bubbles' and friends. That's why we have created our collection of 'six festive tipples to impress guests this Christmas'.  With something to suit the most discerning of guest, you cant go wrong!
French 75
This truly elegant cocktail, the French 75 is ideal for a large Christmas party or smaller, sophisticated celebration at home. Three ingredients – gin, sugar syrup and lemon juice blended with ice, before topping with Champagne. Divinely decadent!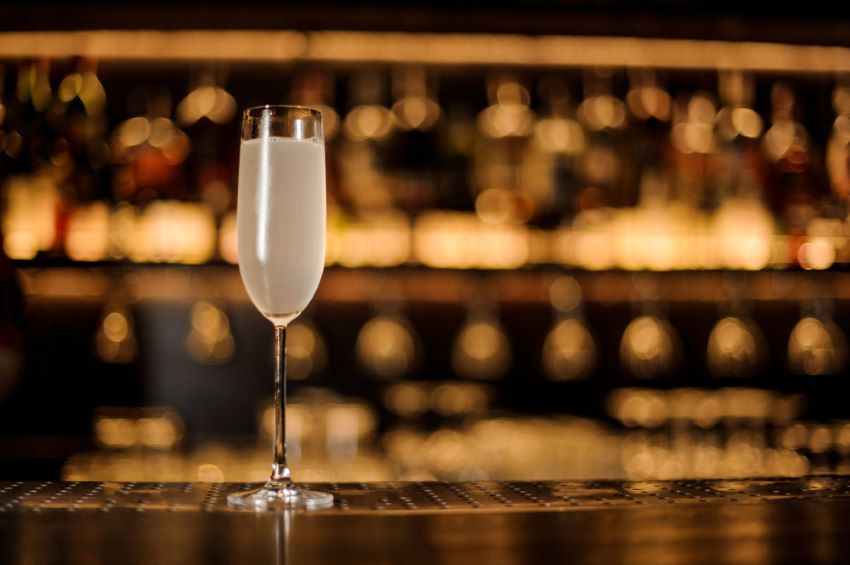 White Christmas Mojito
If you're planning on a White Christmas themed party look no further than this snowy white, masterpiece of a cocktail. The winter look of this rum-based tipple, hides tropical flavours of coconut, lime, pomegranate and mint. Taking a speedy 5 minutes to prepare, it is also a favourite for welcoming surprise festive guests. Full recipe at halfbakedharvest.com

Mulled Cocktails
There is nothing like the aroma of mulled spices to warm the heart with festive cheer, and it is a must for our list of six festive tipples to impress guests this Christmas. For a twist on the usual mulled wine, serve guests a steaming mug of mulled cider. Depending on where you live, you may be able to add a special touch by sourcing the base ingredient from a local cider brewer. Add to the pan a splash of brandy, apples, oranges, allspice berries and cloves. Stir over a low heat for 10-15 minutes for a beverage that appeals to so many senses, no-one can resist. Read Delicious Magazine for the recipe.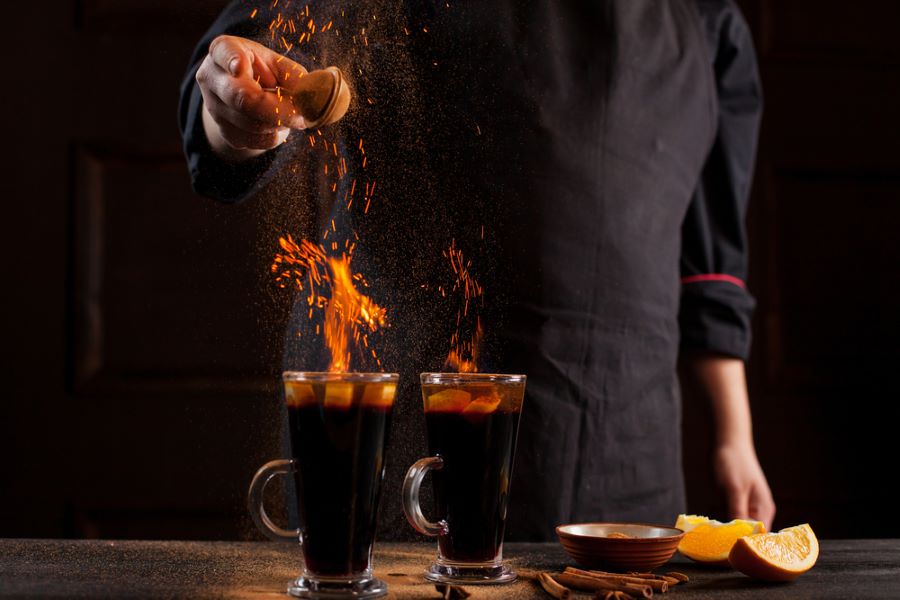 Outdoors? Serve poured from a retro thermos into enamel cups. Or for a more vintage indoors style, pour your warm mulled cocktail from teapots into china cups.
Want to really raise the bar (not literally of course)? Try a mulled beer. Yes, mulled beer. It takes ales to a whole new level!  Use in miniature glass cups and serve on an individual platter with mini turkey or pork pie and cheese canapes – a festive take on the ploughman's lunch!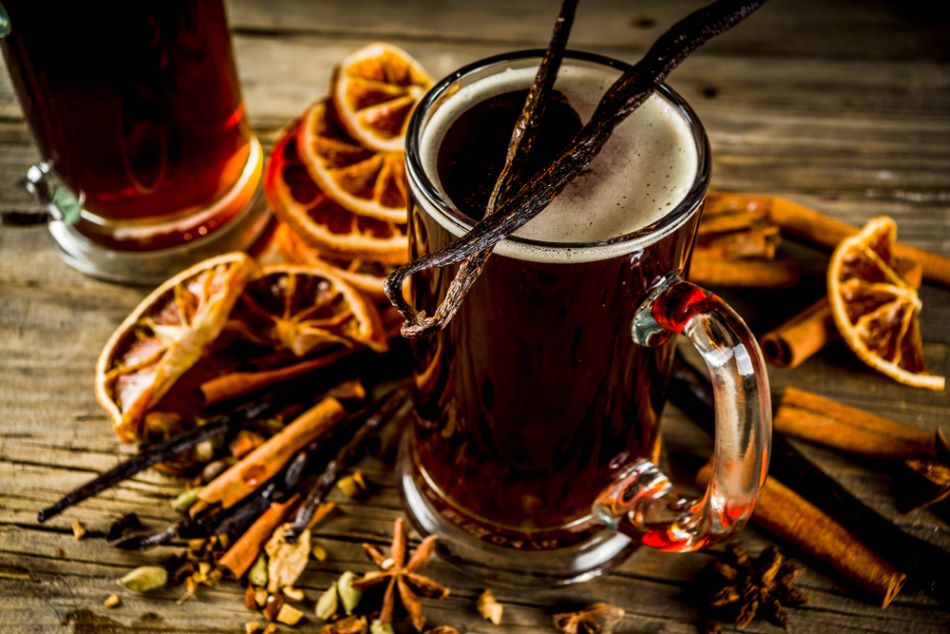 Christmas Pudding Vodka
To whoever thought of combining the comfort of Christmas pudding with a cheeky splash of vodka – we salute you. At TLC we love this rich combination of clear spirit, fruits and rich spice. Although simple to make, you need to factor in 3-4 days infusion time, to allow the warming flavours to emerge. However, once made you can bottle up and store for up to a year – if you can resist it for that long. See Jamie Magazine for the full recipe.
Eggnog Martini
At TLC we like to think of eggnog as traditional rather than old fashioned. There are good reasons why this drink has been served for 400 years. And, as with all traditions, there are plenty of ways to bring this festive favourite bang up to date.
The basic ingredients – eggs, sugar, milk and cream stay the same. Although usually made with a rum or brandy, this version uses a good spicy bourbon and Cognac, along with a range of spices to add a modern eggnog flavour. While there are plenty of shop-ready versions, nothing beats the flavour of a home-made eggnog. And since it takes only 30 minutes in the kitchen to create, there really is no excuse.
And presentation is everything. That's why we love this Eggnog Martini
Unlike most recipes, this version skips the dark spirits and rum and uses vanilla-flavoured vodka instead. The stylish martini glass just gives this traditional cocktail a 2020 make-over.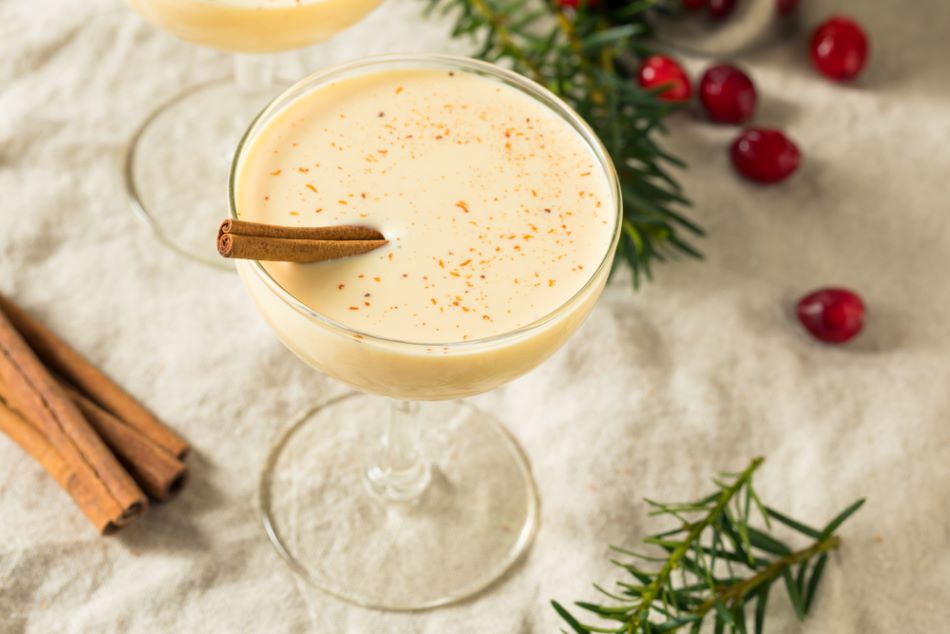 Rose Water, Apple and Rhubarb Mocktail
When choosing what festive drinks to include on our list of 'six festive tipples to impress guests this Christmas', we didn't forget to include something special on the menu for those not drinking alcohol. We love Georgina Fuggle's rose water, apple and rhubarb mocktail. Even the name is mouth-watering and tells guests you have put thought and care into serving something delicious. Indeed, the preparation of this delicate drink takes attention, with the rose petals needing to be painted with egg white, sprinkled with sugar and left overnight. The emerging floral fragrance mixed with the sweetness of the apple and the slightly sour taste of the rhubarb, combine for a subtle mix of flavours in a gentle pink hue, adding elegance to any party.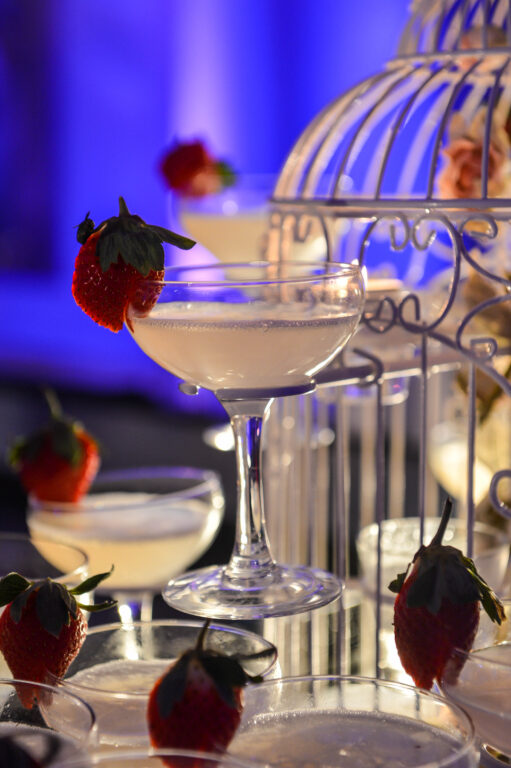 The recipe for this delightful drink is available on greatbritishchefs.com
LAST BUT NOT LEAST…
Finally, gin is an eternally popular spirit, as our collection of Gorgeous Gin Cocktails proves. Winter allows you the chance to incorporate different flavours though, and we are in love with this upgrade to our usual espresso martini. Sipsmith's Zest Orange Espresso Martini.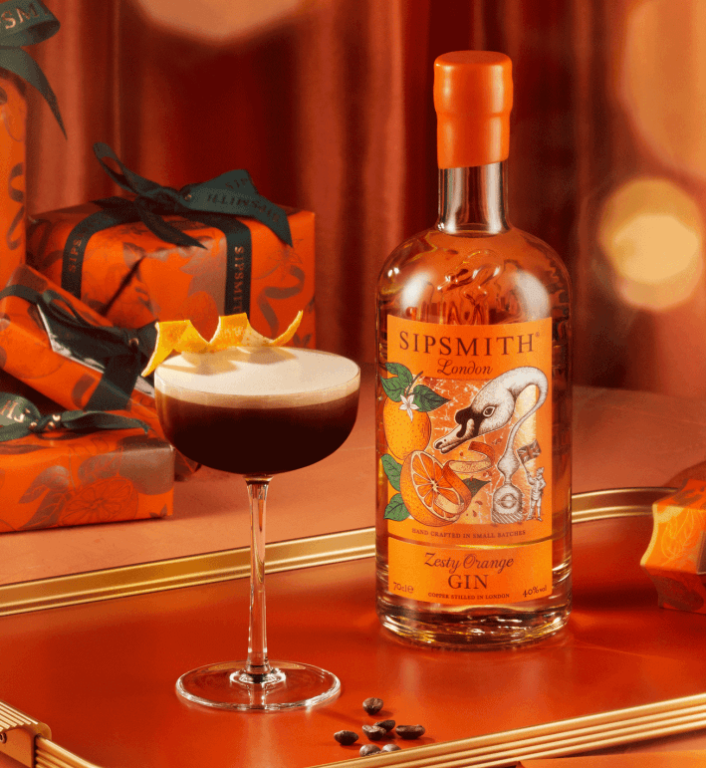 Photo Credit: Sipsmith
Presentation is key, as always. We like to serve this cocktail in miniature martini glasses, alongside bite-sized canapes or one-bite mince pies. Individual and delicious.
Hope you have enjoyed our list of six festive tipples to impress guests this Christmas. Just time to sit back, share on your socials and sip!