If you're looking for cocktail ideas to get your party started, gin-based drinks are more popular than ever, with sales of the spirit topping £1 billion in the UK for the first time.  Which is why our gin cocktail ideas are such a winner.
Gin's popularity has been boosted by the growth of artisan distilleries (40 opened between January and November this year alone), the rise of independent gin bars, and this month the first boutique hotel dedicated to gin drinking, The Distillery opened its doors on London's Portobello Road.
However, with connoisseurs now demanding more than a simple gin and tonic from their favourite tipple, we've pulled together 5  gin cocktail ideas and recipes to appeal to the most distinguished of palates.
Ten of Hearts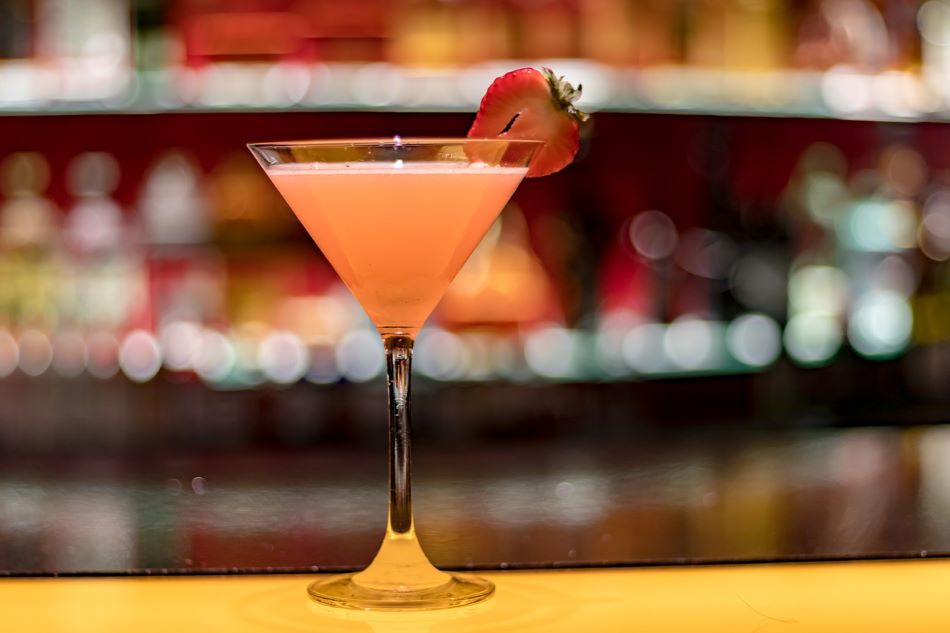 Photo: http://www.tanqueray.com/en-gb/gin-cocktails/ten-of-hearts/
After 13 years of prohibition, legend is the first drink allowed back into the White House was Tanqueray gin. It's Ten of Hearts cocktail is a stylish drink sure to put the fire into any party. Served in a frozen martini glass, it's a winning mix of Tanqueray No. TEN gin, strawberry juice, lemon juice, Aperol and sugar syrup. And the secret ingredient is two dots of rhubarb bitters. See the Tanqueray website for this and other great recipes.
The Flame Haired Lady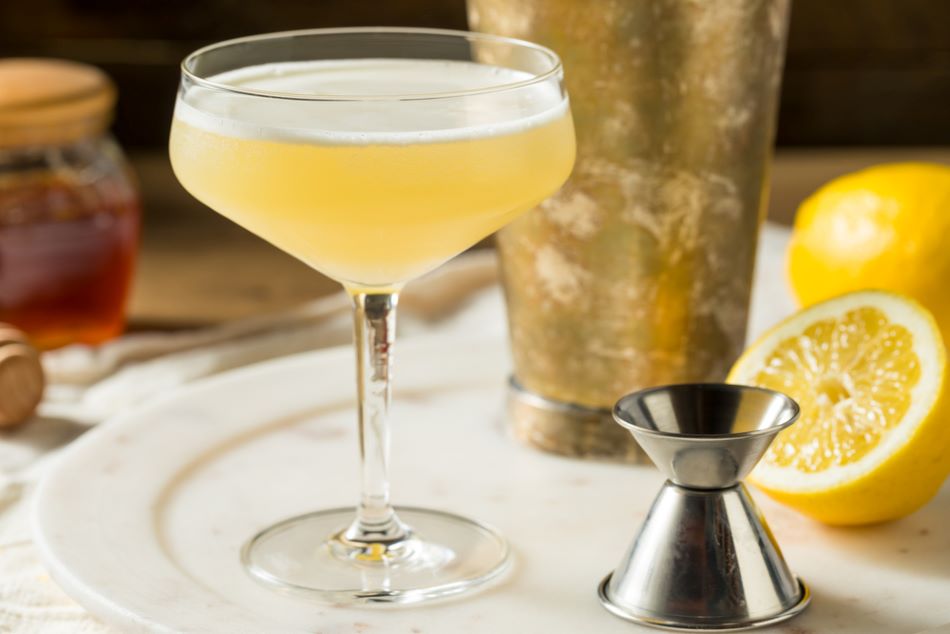 Photo: https://www.portobelloroadgin.com/recipes/the-flame-haired-lady/
Who can resist this festive sizzler from the team behind London's first gin hotel? This is Portobello Gin's red-headed version of the classic Cointreau and gin mix, The White Lady. Originally developed as a Bonfire night treat, this fiery cocktail is sure to add sparkle to any celebration. The innovative mix includes a touch of gingerbread syrup to both sweeten and add a kick of winter spice. For the full recipe and others see the website for Portobello Road Gin.
The Navy Rose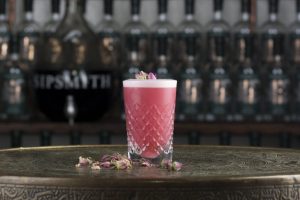 Photo: https://sipsmith.com/cocktail/old-navy-rose/
When it comes to taking gin seriously it is hard to beat the Sipsmith distillery. Started in 2009 by two childhood friends, it became London's first traditional copper distillery to open since 1820. Their delightful tall glass cocktail, Navy Rose mixes V.J.O.P. (Very Junipery Over Proof Gin) with rose tea and raspberries. Romantically garnished with delicate rose-buds this is a special choice for serving under the mistletoe. For Sipsmith London's website for the full recipe.
Cotswold Garden
A taste of summer arriving with this Cotswolds Dry Gin and elderflower liqueur blend.  Add a little fresh lime juice and pressed apple juice for a taste of an English summer garden.  Place all ingredients into an ice-filled shaker, shake and strain into ice-filled copa glass. Decorate with cucumber, mint and viola flower.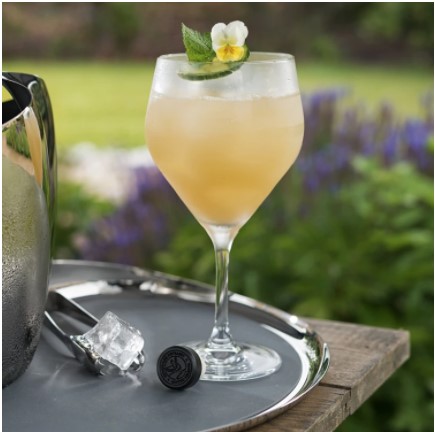 Photo: Cocktail Recipes | Cotswolds Distillery
Here at TLC we love gin, but a celebration doesn't feel quite the same without a glass of bubbly. That's why we love this brightly coloured, Champagne cocktail from a craft distillery in the heart of the Cotswold countryside. Promising all the festive flavours of a hot toddy, combined with crisp Champagne it's the perfect way to greet your guests this Christmas. For details of how to shake one up yourself, visit www.cotswoldsdistillery.com
Watenshi or 'The Japanese Angel'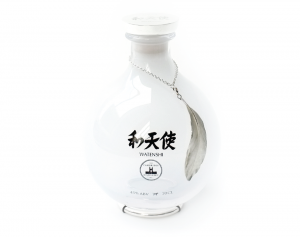 Photo: http://www.cambridgedistillery.co.uk/watenshi/
Finally, we know Watenshi isn't technically a festive gin cocktail, but if you're looking to impress with your choice of gin at Christmas, this Japanese gin is as exclusive as it gets. Priced at £2000 for a 700ml bottle in Selfridges there is only one way to drink it – neat or over ice. In true Japanese style, as much attention is paid to its aesthetic presentation of the bottle as to creating the sweet citrus notes of the liquid inside. It comes in a decanter bottle, designed by London based duo Loris & Livia and hand-blown in Cambridgeshire. And is beautifully finished with silver pieces by jeweller, Antoine Sandoz, whose clients include Chanel, Tom Ford and De Beers. Only 6 bottles of Watenshi are produced in each batch and if you want it get shopping now because there's a five-month waiting list for the next release.
If you liked our Gin cocktail ideas, this might interest you too https://www.tlc-ltd.co.uk/top-5-summer-cocktails-taylor-lynn-corporation/