Creating Perfect Outdoor Parties
With groups of up to six given the go ahead to meet outdoors in England, and Scots now allowed to BBQ with eight of their friends and family, it's clear that dining al fresco will be on the menu for much of the UK. Even the weather seems to be in agreement, most of the time! But outside events have a whole different set of considerations to those held indoors. And serving up a few burnt burgers isn't going to cut it. TLC events director Jess Randall has created her top tips on creating perfect outdoor parties and the best BBQ events.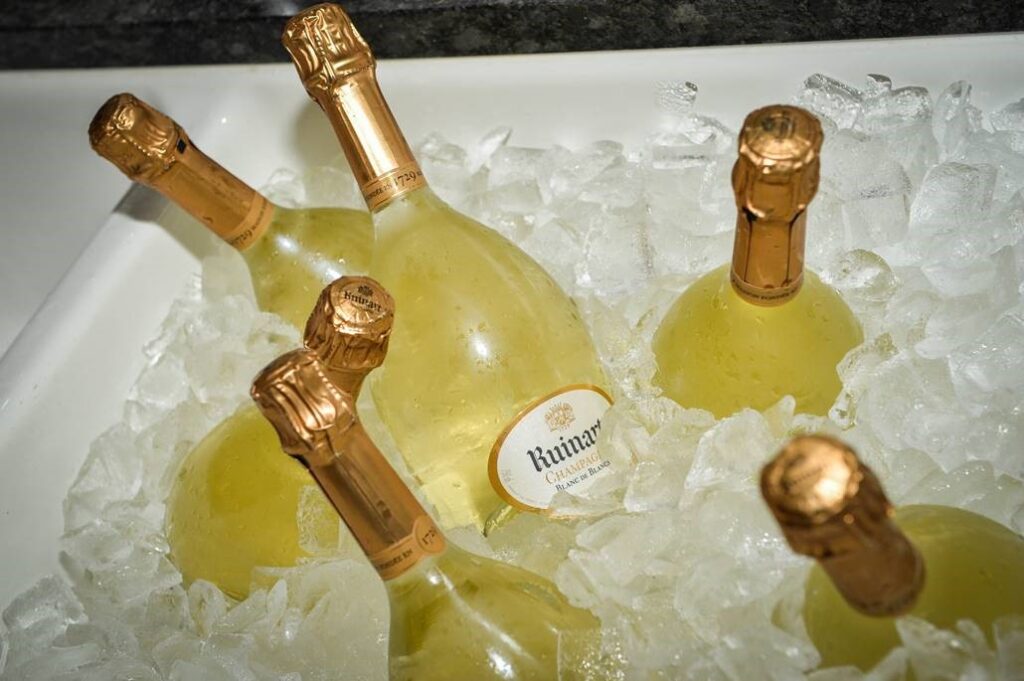 Upgrade What's on the Grill
BBQ's used to be so basic. Throw on a packet of sausages or burgers and serve with a simple side salad. Zero creativity needed. That was before the days of Instagram. And pre-coronavirus when so many people have missed out on their planned events. People are well and truly upping their game.
If you want to join the BBQ elite then remember that preparation is key. Marinades are one trick to elevate a BBQ experience to the next level. Massage your meats and fish in tasty homemade marinades the night before, placing them in the fridge to give them time to develop that extra flavour. They'll be so juicy and succulent your guests won't be able to get enough.
Meat is the BBQ staple but when it comes to the grill, don't forget the delicious non-meat alternatives that can sometimes steal the show. Think of vegetable, halloumi or tofu skewers drizzled with a dressing or grilled corn on the cobs covered in salt and chilli power. Creating perfect outdoor parties means catering for all tastes.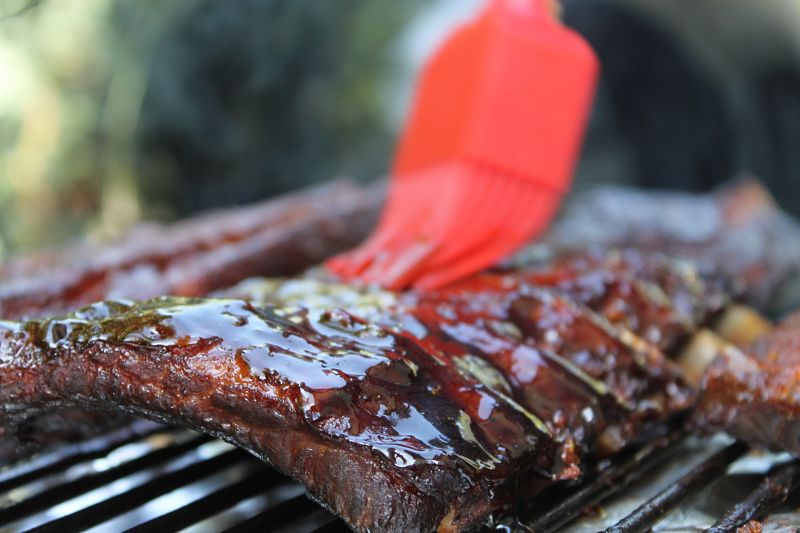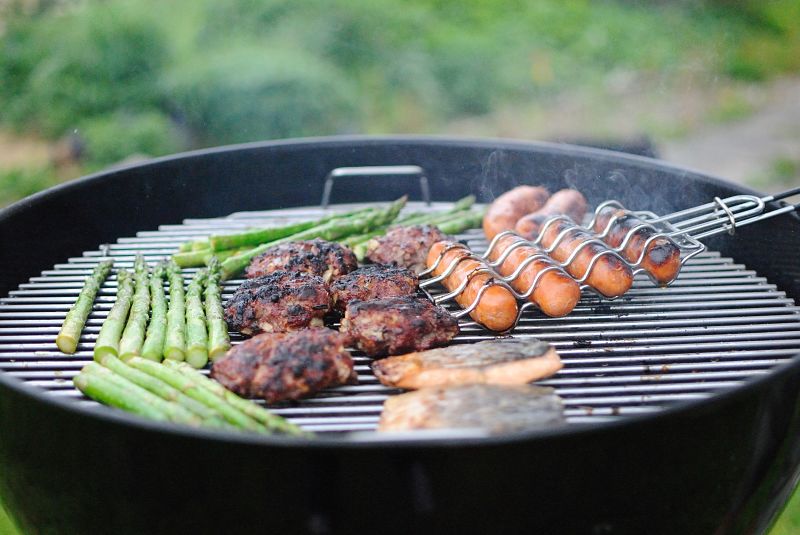 Supercharge Your Sides and Salads
Where salad was once an afterthought there's now a new mantra.  'Salad maketh the barbeque'. Fix up a variety of different salads. Italian caprese, potato salad, roasted vegetable cous cous, spicy avocado or Asian slaw are just some ideas. Be as adventurous as possible and expand your salad repertoire, not overlooking that cooked ingredients are just as at home in the salad bowl as raw ones. Add nuts for texture and chopped herbs for a fresh and fragrant bowl of goodness. Don't forget the dressing which should be added at the last moment or served at the side for guests to help themselves.
Another table (and tummy) filler is piling up a selection of different breads from your local deli or bakery. Many places are starting to re-open and deliver now, so add breads of all different shapes, sizes and textures to your shopping list. Nestle in some homemade dips like hummus, pesto or balsamic vinegar and oil and you're onto a winner.
These delicious accompaniments are exactly what guests will be talking about post event. It's the little extra TLC details that make all the difference when creating perfect outdoor parties.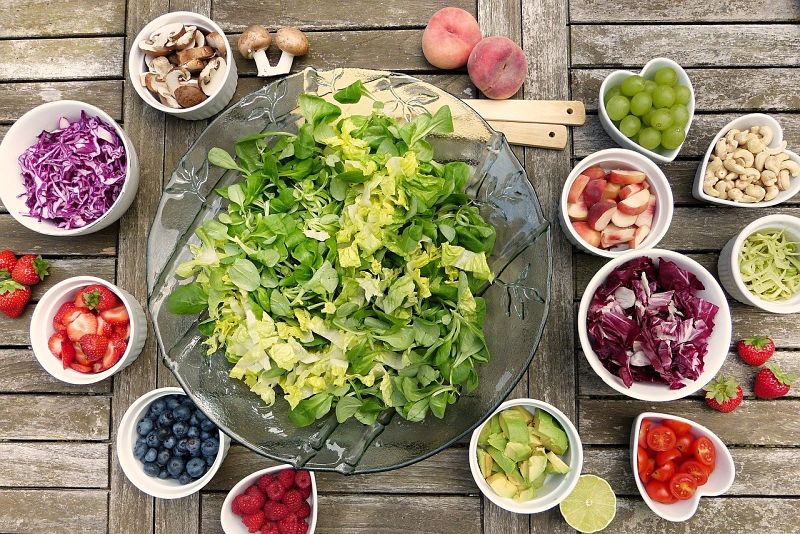 Deliver on Your Drinks
If you want to make an impression as soon as they walk through the gate, choose a classic English or Italian aperitif to serve on arrival. Pimms chilled, then filled with fresh fruit or a crisp sparkling Aperol Spritz will never disappoint. There are some fabulous cocktail ideas here .
Another top tip, that we often do at TLC parties, is take large aluminium bins or buckets, fill with ice and bottles beers (or soft drinks for the children). Add a bottle opener onto the side of the bucket or provide a personalised one for each guest as a favour. Then nobody needs to make numerous trips back to the fridges to refill their drinks!
Avoid sharing bottles of wine – opt for an individual bottle per guest or personal cocktails. And on a hot day, go for fabulous frozen vodka or mojito lollies (with fruit versions for the kids)!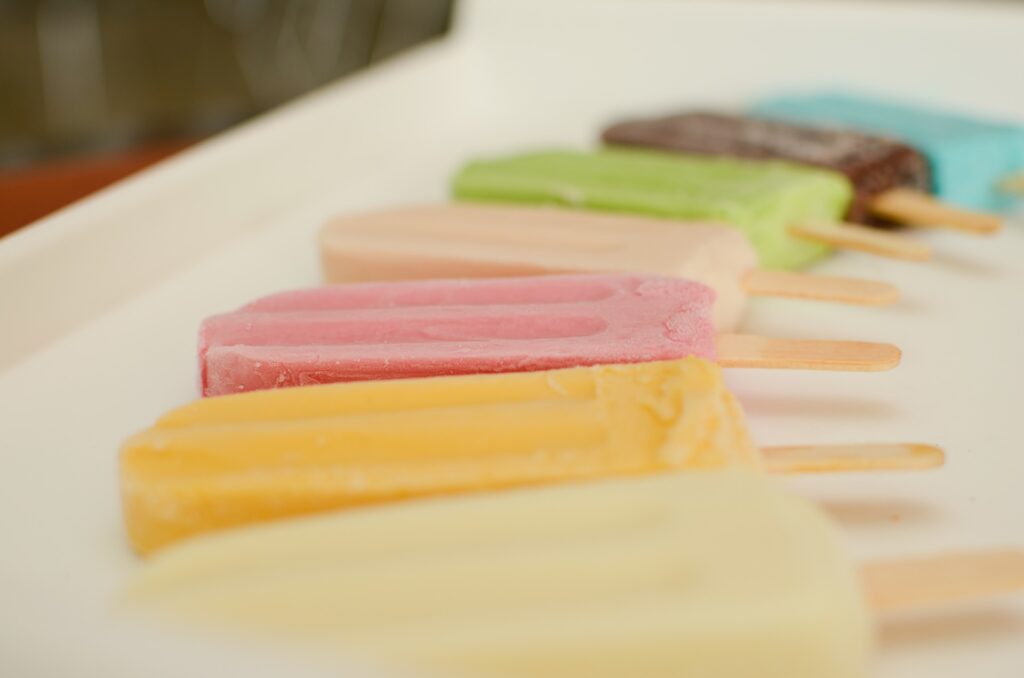 Filling different size Kilner glass dispensers with iced water, fresh fruit and herbs is a great way to serve unlimited water to guests in the hot temperatures. Or add homemade lemonade. It's also a great way to add a bit of colour and décor to a BBQ table that needs filling. To keep your little guests happy, why not think of a similar match to the cocktails to serve to the children. Fruit punch or fizzy orange with grenadine would work brilliantly and kids love nothing more than a mocktail to get involved with the adults.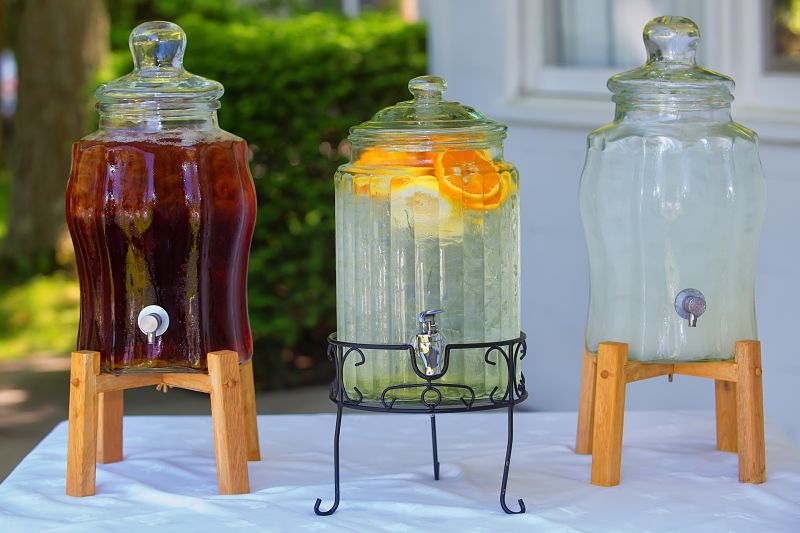 Create an atmosphere
Infusing your party with ambience and atmosphere is one of the most important aspects in creating perfect outdoor parties. The best way to do this is by using simple decorations.
Depending on the number of guests and size of your space, a long central table for guests to eat as is ideal – keeping in mind social distancing rules of course. Your table filled with the delicious salads and side dishes that you have prepared along with the meats, fishes and vegetarian dishes will already add a sense of décor without any additional effort. Decorate the long table with a gorgeous centrepiece using simple household items. You could order your favourite flowers online and split them up into different sizes vases. Or create a low runner and add a few petals, leaves and candles for a beautiful floral display. For a nice finishing touch, buy some new matching crockery and glassware, especially if it's a special occasion. Layer the table with all of the beautiful plates and wine glasses and see your table come to life!
Additional chill out areas, loungers, garden furniture and maybe even a hanging chair is a great way to create different zones for your party. Group them to allow social distancing. For an easy and super effective way to decorate these areas, fill smaller Kilner jars, jam jars or vases with flowers from your garden and tea lights. Stringing fairy lights throughout your garden is a great way to create ambience ready for when the sun goes down.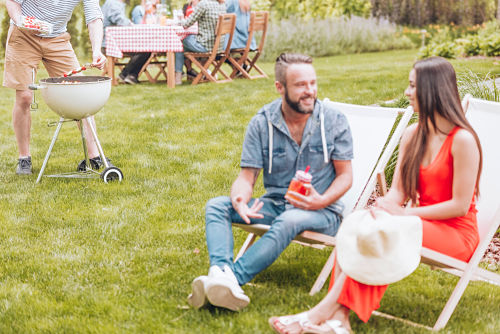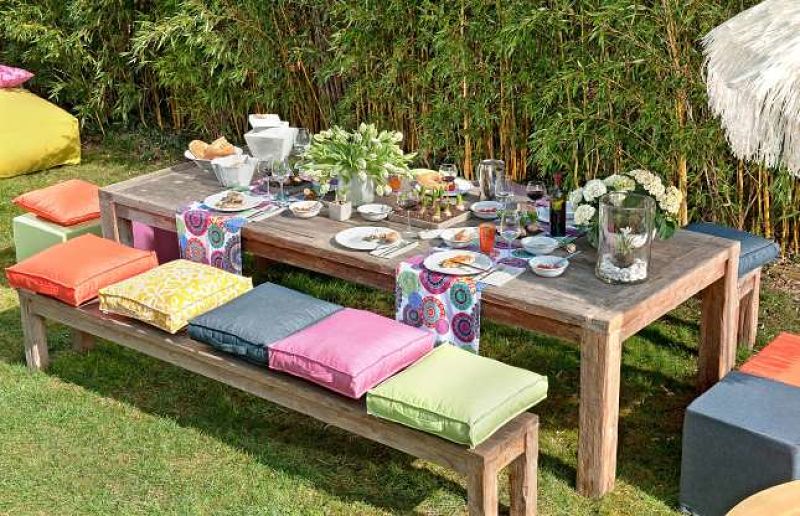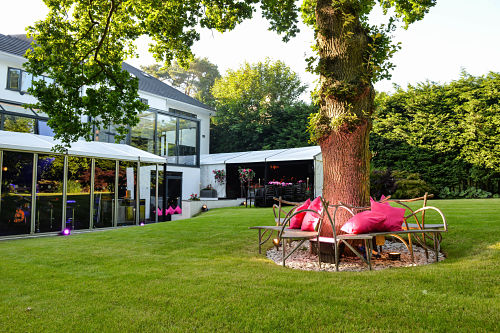 Top Notch Entertainment
Entertainment is another key component of your BBQ or outdoor party. Particularly when everybody isn't confined to one small space when it can help hold everything together. It always takes longer than you predict to get the BBQ going. Whilst guests are arriving earlier on, why not set up some garden games for people to play. Try lawn bowls, croquet or something a little more fun like giant Jenga or giant connect four. Even an oversized chess board if your space allows. This is a great way to provide entertainment for those who want it, without forcing those who don't into something that makes them uncomfortable. Have sanitizer wipes on hand to wipe down all the games between players from different households.
Music shouldn't be forgotten. Finding that perfect playlist will also help to set the mood. Start off the evening with something more chilled and relaxed maybe summer songs to encourage people to relax and socialise. Then as the night progresses, pick up the music. If you really want to go the extra mile you could look at bringing in a small, local acoustic band who can mix between playing background music and then livening the night up later on.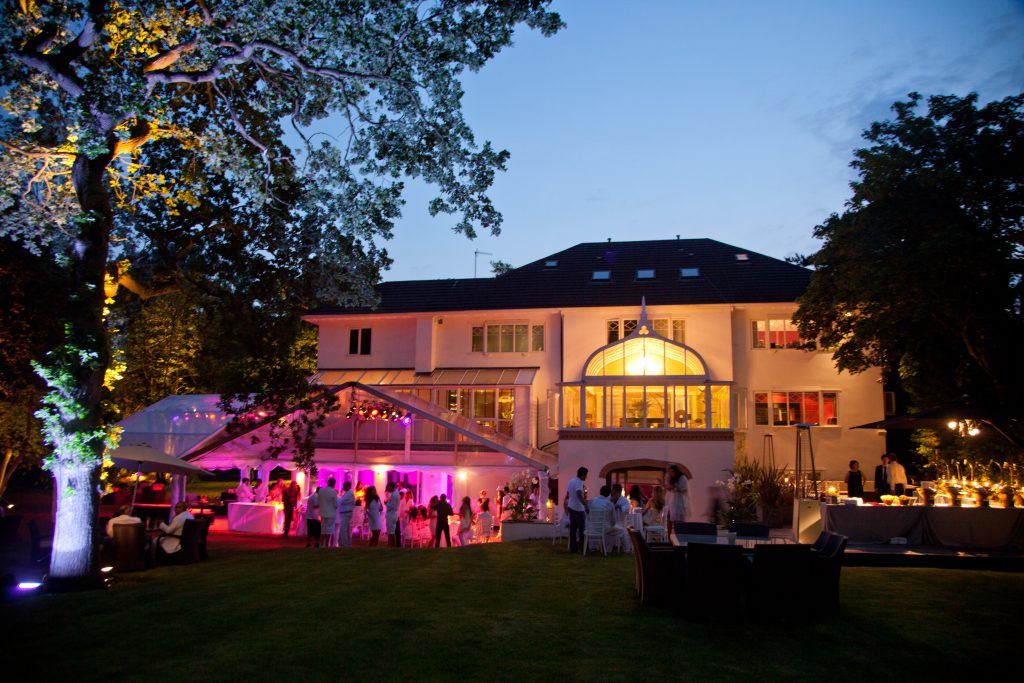 So, with the current temperatures soaring throughout the UK and the desire for people to see their families and friends, outdoor events and BBQ parties are looking likely to be the events for the remainder of 2020. Try some of our tips to creating perfect outdoor parties and BBQs – TLC style!