The 22nd of February marks a special day for mixologists; both professional and amateur!  It's Margarita Day (#NationalMargaritaDay). Celebrating one of our favourite cocktails – a simple yet sophisticated classic – the margarita. Not to be mistaken with the Margherita (the pizza version) we're talking the fun-fuelling, tequila sour cocktail that's made with just five ingredients. Here we take a closer look at the margarita. How to make it, where to drink it and explore some different takes on how to use traditional margarita ingredients.
THE HISTORY OF THE MARGARITA
First things first when it comes to celebrating Margarita Day is where the margarita came from. It has Mexican origins of course, tequila being the core ingredient. The margarita is a drink that dates to the late 1930s/early 1940s and there is much debate about who first invented it.
Some of the stories about the origin of the margarita include that of a wealthy Dallas socialite, who is said mixed up a new cocktail to impress her friends. Or the bar tender who it's believed created the drink especially for a beautiful showgirl customer who couldn't stomach any alcohol apart from tequila. Others argue that it was a bar tender called Francisco "Pancho" Morales, who invented it in 1942 at Tommy's Place Bar, Juárez.
Margarita means 'daisy' in Spanish. This refers to a 'family' of cocktails that are characterised by a base spirit, simple sugar syrup, citrus juice, and fizzy mixer (usually soda). You can see how a margarita fits into the family, albeit minus the fizz.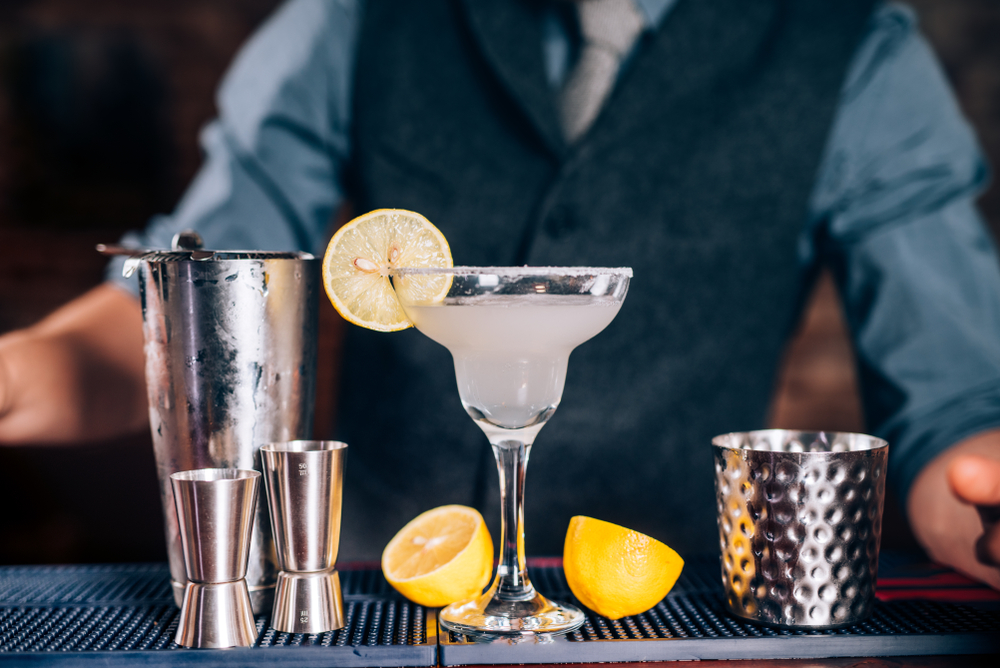 MAKING MARGARITAS THE RIGHT WAY
The margarita has just five ingredients:
50ml tequila
30ml lime juice
25ml triple sec or curaçao
ice for the cocktail shaker
Salt for the rim
You'd think that would mean it's easy to make, but the issue with simple cocktails like these is that there's nowhere to hide. Get it wrong and you end up with a sticky, sugary mess, or a foul undrinkable sour liquid.
The key to a good margarita, as with most things, is choosing the best ingredients.
THE BEST TEQUILA FOR A MARGARITA
The first rule when making a margarita? You must use a good tequila. Wave goodbye to the poorer quality brands, and introduce yourself to the smooth, new world of top-class tequila.
According to most mixologists you need a suave Blanco tequila, that's the type that hasn't been aged and so has a crystal-clear appearance.
We love George Clooney's brand of tequila Casamigos, as delectable as the man himself, as well as El Rayo, the new kid on the block that's rewriting tequilas' chequered history.
You can learn more about and get hold of your own bottle of Casamigos Blanco.
As a rule of thumb, any tequila worth its salt will taste just as good sipped on the rocks or accompanied by tonic as it does in a margarita.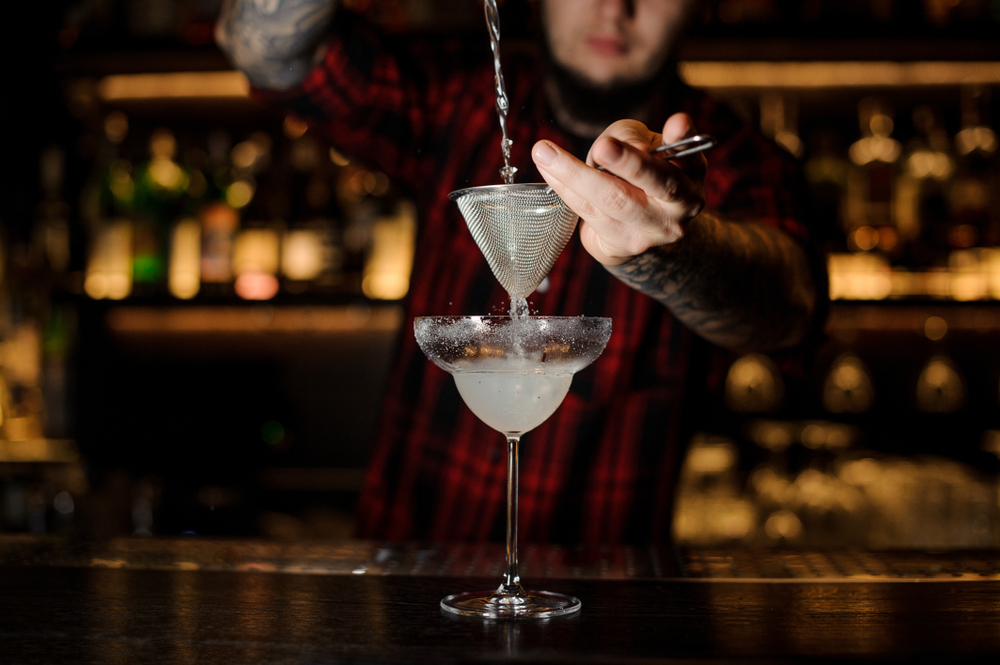 KEEP IT FRESH AND ZESTY
A good margarita is refreshingly sour and citrusy, so you'll need freshly squeezed lime juice (not watered-down cordial). Some argue that a splash of fresh orange juice will add depth to the flavour too. A little tip here is to roll the limes first to make them easier to juice.
SHAKEN NOT STIRRED
A margarita is a shaken cocktail. Simply put, you shake it in a mixer to properly combine the ingredients. Shaking aerates the drink – meaning it works air into the ingredients giving it a silkier, consistent texture.
Here are the full steps to creating the perfect margarita:
Moisten the rim of the glass with a lime wedge, then dip the rim of the glass in your salt. Top tip here is to apply the salt before mixing the cocktail.
In a cocktail shaker mix the ice, tequila, the triple sec, and the fresh lime juice.
Shake the mixture until the shaker begins to frost.
Strain into the salt rimmed glass.
TEQUILA WITH A TWIST
Once you've mastered the traditional margarita then why not experiment this Mrgarita Day by adding some different flavours or switching out one or more elements.
Blood Orange Margarita
Swapping tart lime juice with fresh blood orange juice makes the margarita much sweeter – ideal for those whose palate can't take the tanginess.
https://www.olivemagazine.com/recipes/cocktails-and-drinks/blood-orange-margarita/

Sunset Margarita
This take on the classic brings in pomegranate and orange juice for that tequila sunrise ombre effect, ideal sipped on the beach to watch the setting sun.
https://www.sunset.com/recipe/sunset-margarita
Devil's Margarita
A red wine float in a margarita may sound like sacrilege to purists but we promise you this freakish twist is devilishly good.
https://www.liquor.com/recipes/devils-margarita/
Frozen Margarita
Timeless in its own right, a chilled margarita is perfect as it is to sip in the summertime. But throw in some blitzed frozen watermelon for an instant and refreshing pick me up.
https://www.bbcgoodfood.com/recipes/frozen-margarita
Other fruits that work well as an alternative to the lime drink – blackberry margaritas, mango, and strawberry. Divine.
MARGARITA AND MORE…..
At TLC we're never satisfied with sticking to the obvious, so wanted to share ways in which you can infuse the ingredients of a classic margarita into more than just a glass on Margarita Day.
Tequila Lime Chicken
Tequila makes the chicken extra succulent and margarita flavours complement this tasty dish from the queen of cookery Nigella.
https://www.nigella.com/recipes/tequila-and-lime-chicken
Habenero Jam
Sweet, spice, salt, and sour this has all the elements of an amazing chilli jam with an extra hit of tequila. Use as a glaze or to accompany cheese and cold meats.
https://www.epicurious.com/recipes/food/views/habanero-jam
Tequila Lime Flaming Cheese Dip
Gooey cheese dip with a side of flaming drama! We've totally fallen for this theatrical dish.
https://www.thecookierookie.com/tequila-lime-flaming-queso/
Fried Tortillas with Pulled Chicken and Tequila Salsa
For a lighter tequila flavour, but the authentic Mexican tastes, we love this Matt Tebbutt recipe.  It may be high in calories, but it also packs a huge punch in flavour.
https://www.bbc.co.uk/food/recipes/fried_tortillas_with_10214
Margarita Cup Cakes
Upgrade your cupcakes with all the traditional cocktail flavours.
https://www.yummly.com/recipe/Margarita-Cupcakes-1104390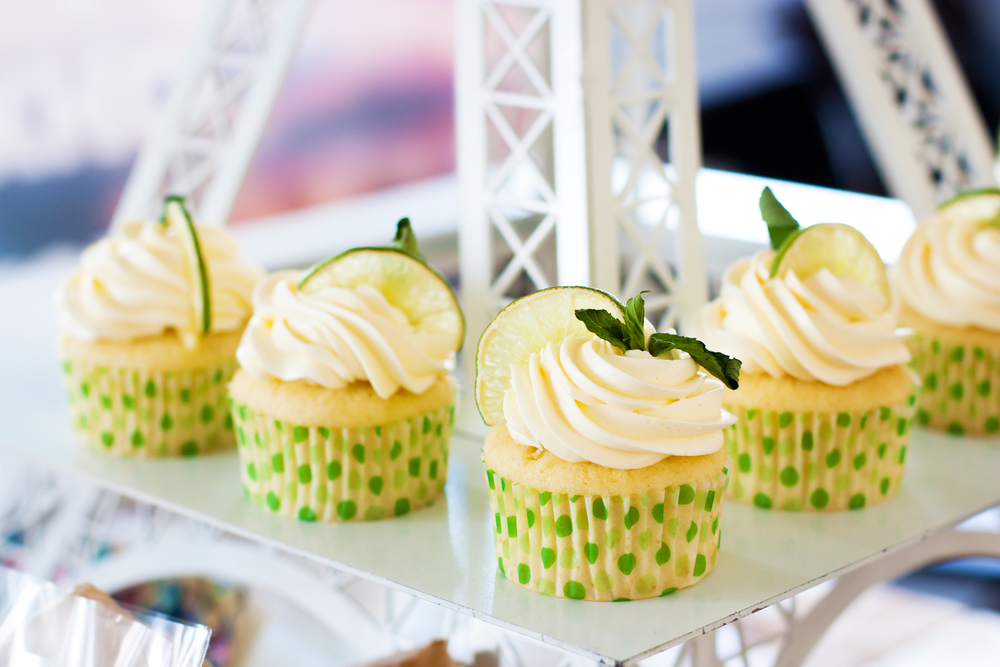 BUT WHERE TO GET THE BEST MARGARITAS?
If you'd rather a mixologist made your margarita for you on Margarita Day, then read on for a guide to the best margaritas in Manchester, home to TLC HQ:
https://www.manchestersfinest.com/eating-and-drinking/best-margaritas-manchester/
Alternatively, if margarita is not your passion – check out our collection of equally as delicious cocktails as we showcase the best gin cocktails.
Share the Margarita Day love!