Here we are in January, that month when your conscience tells you to hit the gym, detox and massage our mental and physical well-being. And yet this year we have been smothered by a pandemic that has prioritised health, in the hope that our investment in this well-being will stand us in good stead for the months ahead. With this in mind we have created our favourite healthy ideas for the events that are in the planning. Including non-alcoholic drinks, vegan inspired menus, and recipes that will whet the appetite and encourage corporate events to embrace mental health from the table to the stage. So, let's start as we mean to go on ……. with our healthy event planning ideas from CEO Liz Taylor.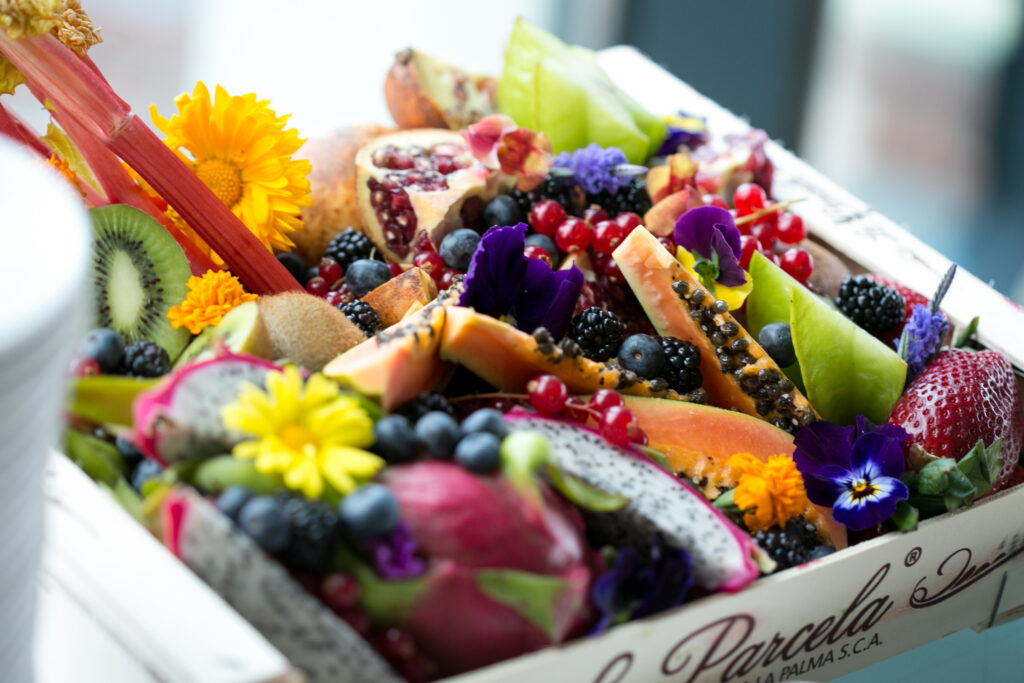 A HEALTHY APPETITE
Breakfast is always hailed as the most important meal you can eat, so this is where our healthy recipe book opens.  I always find that mornings are a brilliant time for a business meeting and to prep for the events ahead. Live and virtual. According to many scientific studies our brains are faster and more accurate earlier in the day.
So, consider scheduling your next business event or virtual team talk as a breakfast meeting. Healthy event planning ideas mean taking a healthier approach to food firstly. This means its means it's out with the bacon butties, biscuits and strong coffee. And in with a healthier way to start the day.
This is on our breakfast tray.  You could go for overnight oats or individual yoghurt and granola pots, fresh fruit platters or smoked salmon – energy fuel.  Smoothies or smoothie bowls with everything thrown in – including  some secret, brain-boosting ingredients that will help with concentration too. Chai seeds and avocado are rich in Omega-3 and essential fats which ignite the thinking box! Nuts (especially walnuts), pumpkin seeds and blueberries are all renowned for helping enhance those brain cells too.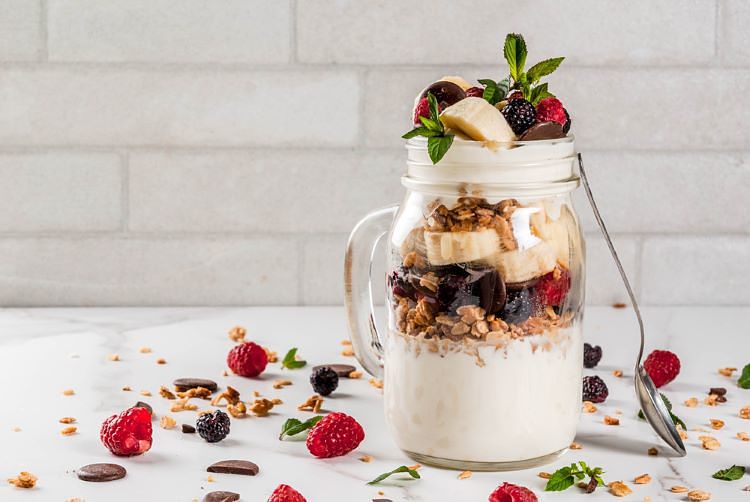 And don't forget your team needs to stay hydrated. Offer green or herbal teas as alternative to teas and coffees. Fruit infused water looks and tastes delicious so include watermelon, pear, peach, apple or the lot! If so inclined, you can supercharge productivity with coconut water which is naturally high in electrolytes for super-fast hydration – not my bag however!
For one client, my healthy event planning ideas led TLC to prepare beautifully designed boxes to include branded water bottles and breakfast packs to team members, along with fruit baskets and smoothie makers.  No excuses!
MEATINGS OPTIONAL
A record number of people have signed up for the Veganuary challenge in 2021, which reflects the growing trend towards people opting for a plant-based diet. Once an afterthought reserved for those with 'special' dietary requirements, vegan catering is now one of TLC's most-requested options. And vegan catering has come a long way from the days when vegan guests were offered, tasteless meat imitations or perish the thought – a stuffed pepper!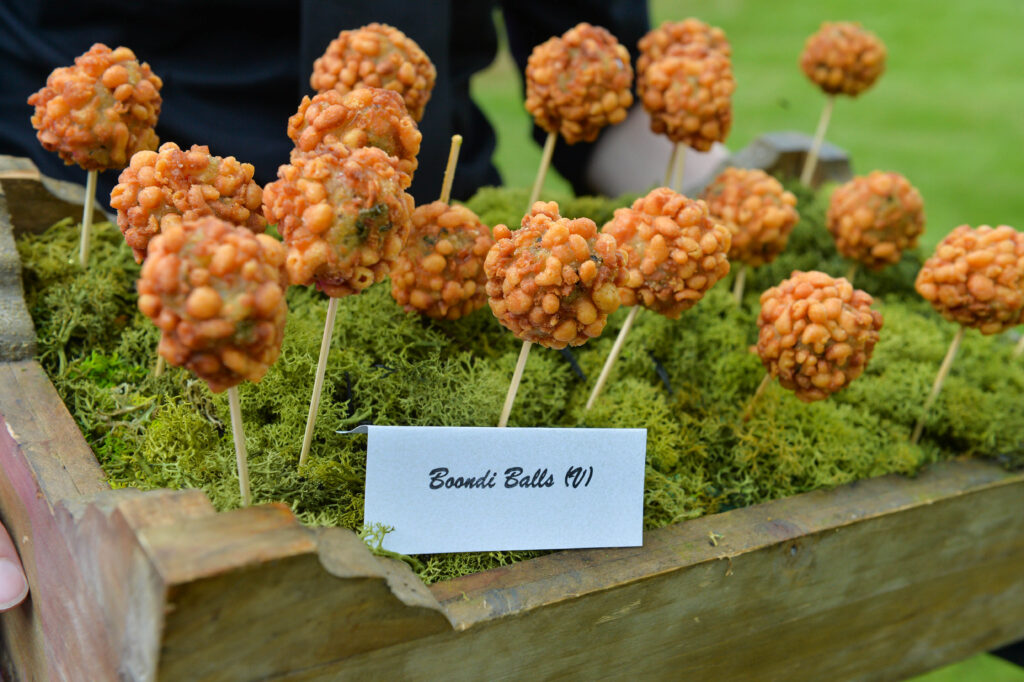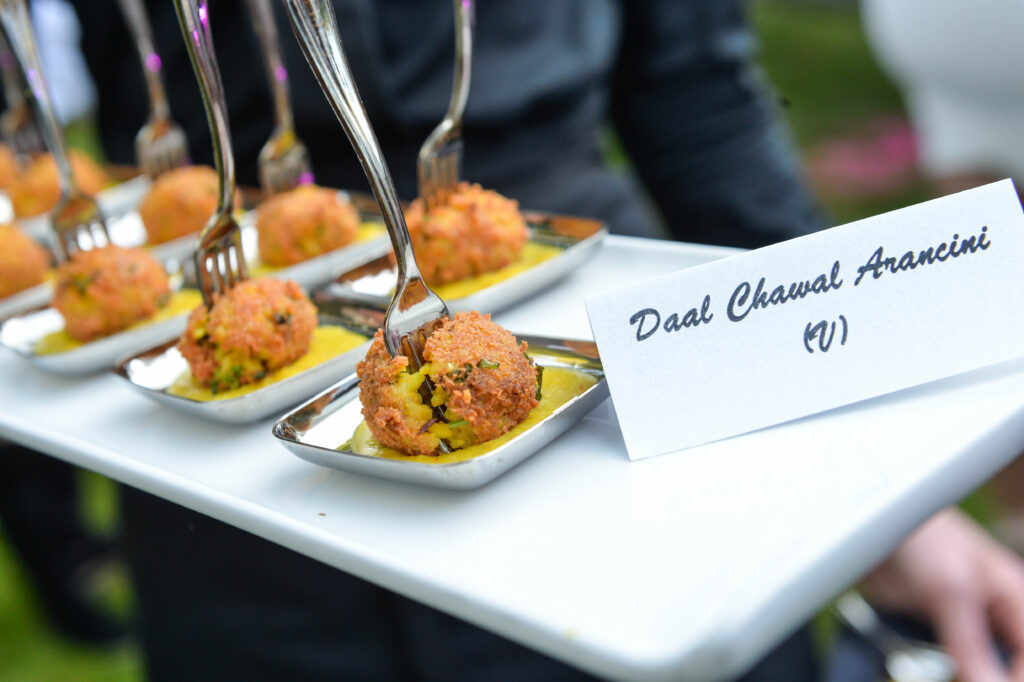 The best thing about vegan food is that when done properly it can be visually one of the most spectacular spreads. A rainbow of delicious and enticing dishes.  Eastern, Asian, Indian, Chinese, Mexican. All translate into mouth-watering vegan menus, so why not experiment at your next event and leave the meat behind.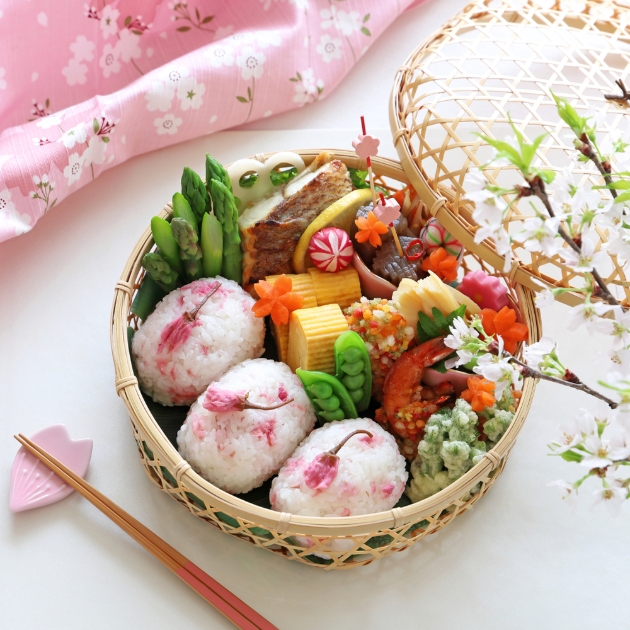 We eat with our eyes and presentation is key. So think about serving these in individual tiffin tins or bento boxes, or indeed a personal Smorgesboard of Mediterranean dishes.  Salad pots in Kilner-style jars layered with vegetables, fruits and seeds topped with a choice of miniature dressings and toppings. Mouth-watering wraps. Spicy samosa. Spinach puffs. The choice is endless.  Just ensure that the presentation is innovative and fun – what meat?!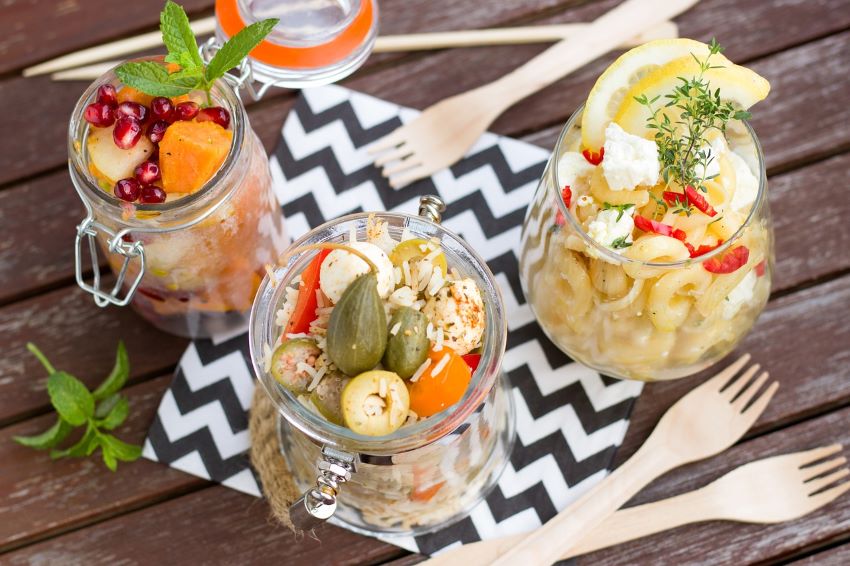 STEP OUTSIDE
My healthy event planning ideas embrace a healthy mind and body. We all spent a lot of time outdoors in 2020, whether it was for our once daily exercise or to meet with our bubble of six in Covid-safe surroundings. Better use of outdoors space and spending more time exploring our green and pleasant land. It's one of the few positives we can take from the pandemic.
The great news is that many venues took the opportunity to spruce up their outdoor spaces with shelter, heating, seating and al fresco dining spaces. All to encourage people to take advantage and hold their next event outside – whatever the weather.
Marquees, Gazebos, Pods, Bubbles. All considerations for all-weather meeting options. Some clients are looking to combine their meeting with outdoor team building. Yoga, dance classes, archery, axe-throwing and even cycle meetings. Buckle up and brainstorm on a bike!  Whilst breathing in fresh air you can get your work done, whilst also working on your body's response to fighting infection. Time spent outside can be a supercharging shock to boost the immune system.
R AND R
2020 also put mental health firmly on the agenda.  If you're looking to opt for a healthier event bringing in some wellbeing elements could be hugely beneficial.
For a business event such as an awards dinner – create breakout spaces where delegates can sample a range of complementary therapies from mindfulness, reflexology and aromatherapy.  Introduce a 'mindful garden' where attendees can take part in activities such as planting a tree, a brilliant way to boost your event's sustainability too. We've even seen events with dedicated 'power-napping' areas where guests can recharge ready to take on the rest of the day. I am an expert at forty winks standing up!
Hire a venue with gardens or forest walks within proximity so that guests can be at one with nature. Kick off with some yoga or Thai Chi or take 'mindfulness breaks', you can even have instructors on in between speakers to help audiences work on breathing exercise and visualisation techniques. You'd be amazed at how revitalising this is and you will be appalled at what we've missed out on over the years!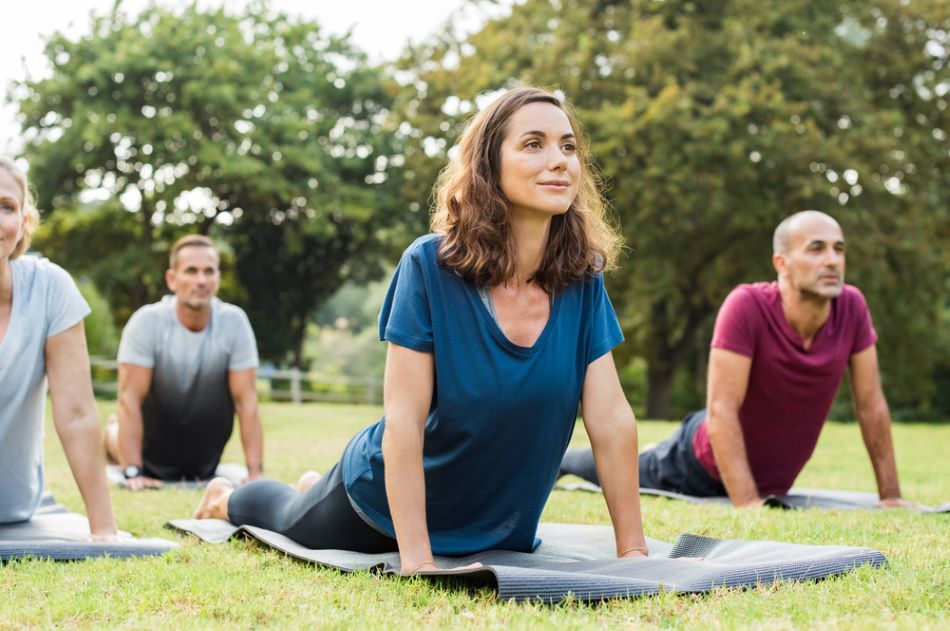 BRAIN FOOD
Stodgy food and carb-heavy comfort foods should be off the menu with our healthy event planning ideas. They make you feel rubbish anyway so ditch Pastry, potatoes, bread and pasta, fried foods and sweet treats . Swap them out for healthier alternatives such as individual sashimi boxes or rice bowls. Sushi is a great catering idea for healthy events as it's light yet filling and full of Omega-3 and fatty acids that help to increase brain function.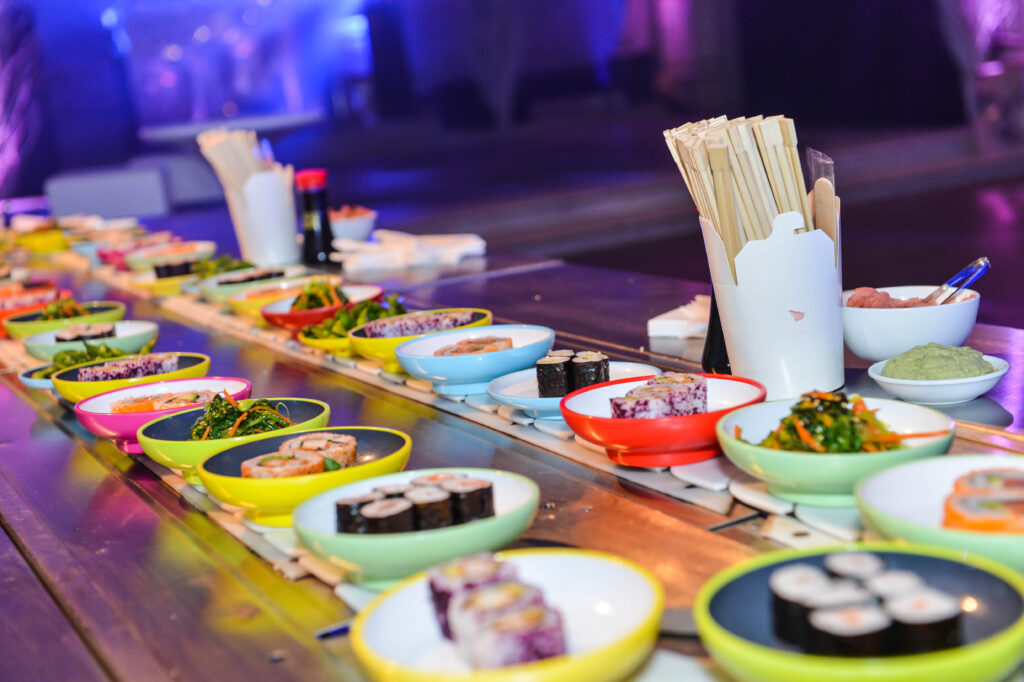 And to wash it down, serving up alcohol is a big no in our healthy event catering ideas. Especially with many people taking part in Dry January or becoming teetotal throughout the year. So, why not take inspiration from one of TLC's Mocktail Masterclasses.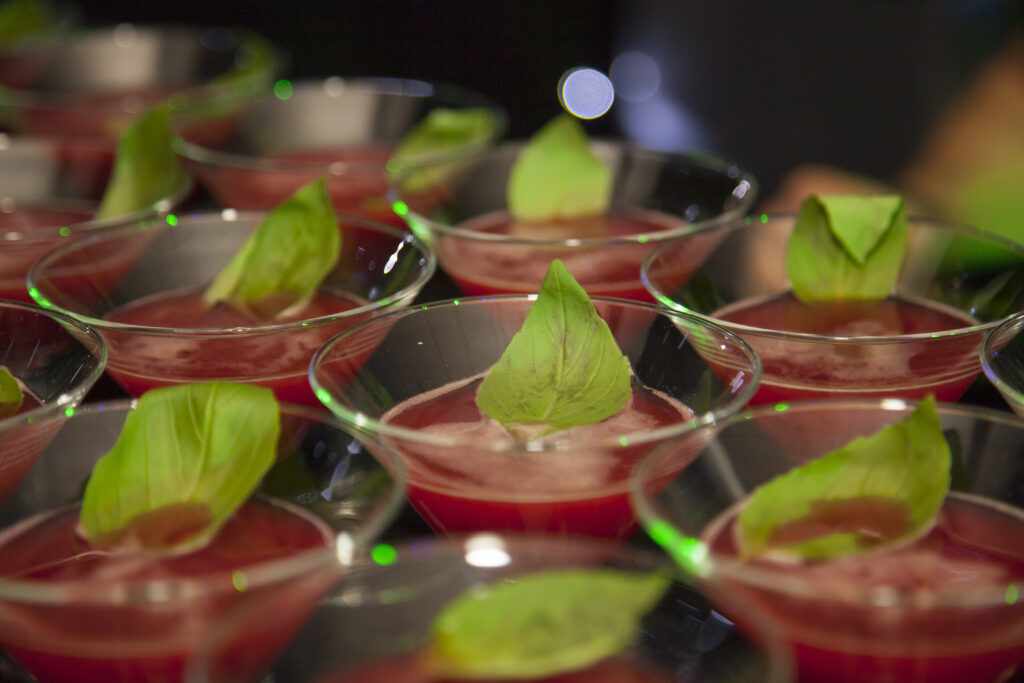 SWEET TREATS
Ok, so even in our healthy event planning ideas comes a moment of weakness! Opt for sweet treats that won't damage all of your hard work though. Fruit platters with yogurt dips, warm fruits glazed in honey and cinnamon or this simple chocolate and berry mousse pot Chocolate & berry mousse pots recipe – BBC Good Food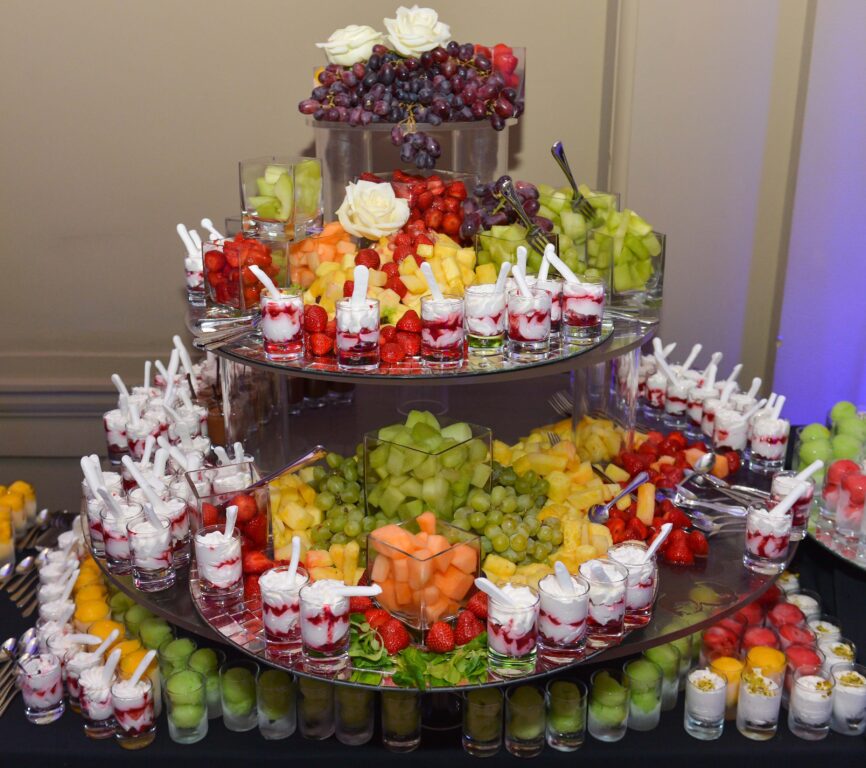 We'd love you to share these ideas with your social community.