Live like Royalty at India's top palace hotels
Later this month TLC managing director, Liz Taylor is off to India, so we've been looking ahead to some of the luxury venues that await her in South Asia. The country is a popular luxury wedding and event destination and it's easy to see why. If you want to live like royalty, there are plenty of palace hotels to help you celebrate in style. Here are 5 of our favourite of India's top palace hotels:
Located in the heart of the city of Jaipur, The Raj Palace combines spatial decadence with an enviable city centre location. Built in 1727, it is the oldest mansion in Jaipur. It is now listed as one of the small luxury hotels of the world. The 50 rooms and suites benefit from the highest technology as well as an historic feel. The museum suites containing authentic artefacts as private in-room museums. The Hotel also has a relaxing spa and health club, with a large courtyard pool where you can swim under the stars.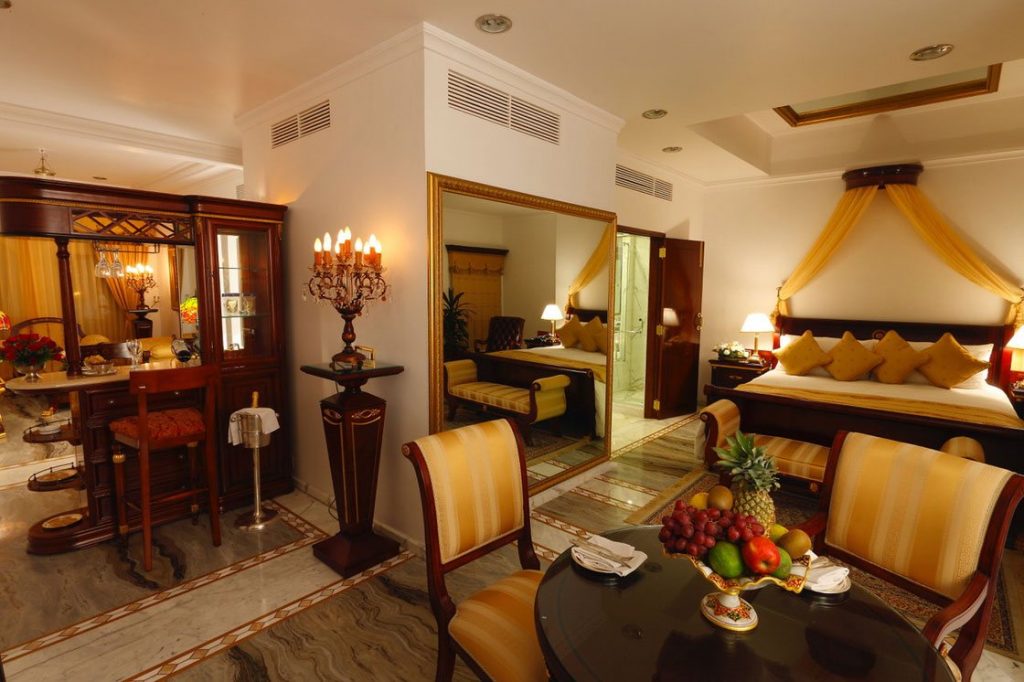 As its name suggests a stunning feature of Udaipur's Taj Lake Palace is the surrounding Lake Pichola, in which the hotel appears to float in the centre like an exotic marble mirage. It was originally built in 1746 as the pleasure palace of Maharana Jagat Singh II. It was restored to its former glory in the early 1960s when it reopened as a hotel. The experience begins on arrival. Following a tranquil boat journey, you are greeted by a shower of rose petals– no wonder they call it the world's romantic hotel. Film fans may recognise its magnificent white arches from films The Jewel in The Crown and Octopussy. Nicknamed, the Venice of the East, it is a fairytale destination for any celebration.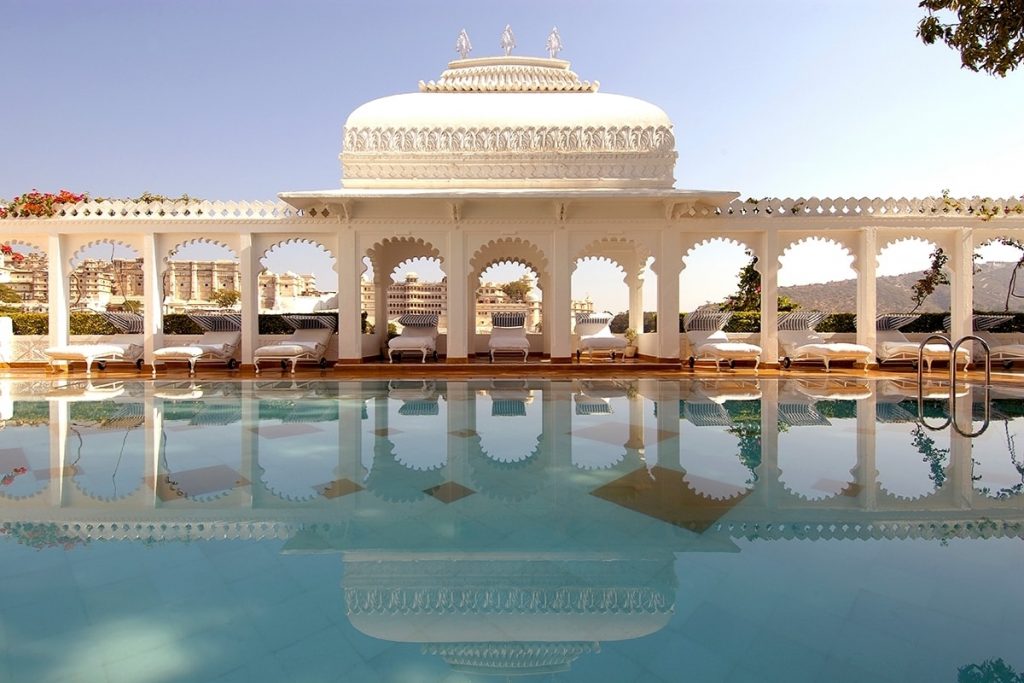 Umaid Bhawan Palace
If you are looking for a Palace hotel with current royal connections with India's top palace hotels, this splendid private residence in Jodhpur is it. Home to the Jodhpur royal family, this imposing sandstone building stands on the city's highest point, Chittar Hill. It is surrounded by 26 acres of manicured gardens overlooking the city and sand dunes below. Designed in the early 20th century by architect, Henry Lanchester, its style blends both eastern and western influences. Highlights include the magnificent double approach staircase carved from the same palm court marble as the Taj Mahal at Agra. In addition, there is a spacious yet tranquil candle-lit indoor pool, scattered with rose petals.
Rambagh Palace
Home to Jaipur's royalty until as recently as 1957, this magnificent 78 room hotel has lost none of its regal opulence. Here you are treated like a personal guest of the Maharaja. Nothing is too much trouble. Its enormous rooms are luxuriously decorated in marble, mahogany, crystal chandeliers and rich fabrics. And the outside is equally impressive with 47 acres of gardens, outdoor swimming pools, croquet lawn and mini golf. Known fondly as the jewel in Taj's crown, every corner of the palace holds a story, including one about hosting the most expensive wedding in the world!
Last of our India's top palace hotels is a modern masterpiece. The gold-leafed domes of The Leela Palace shimmer in the sun of New Delhi. The inside sparkles too with Murano chandeliers from Italy. Its rooftop infinity pool provides unrivalled views across the city. Built in 2011, the hotel is one of 9 luxury venues owned by the Leela Palaces, Hotels and Resorts group. It is the only Palace hotel in the country's capital. Its location is close to the Diplomatic Enclave, Rashtrapati Bhavan, Prime Minister's residence, the Secretariat. For that reason it's a popular choice for business travellers. As well as its luxurious credentials, the hotel scores highly with the environmentally conscious traveller. It is India's first 'green' hotel. It has won an internationally recognised 'green building' certificate for its energy efficiency. This includes solar energy, a gas turbine with vapour absorption machines, and rain-water harvesting equipment.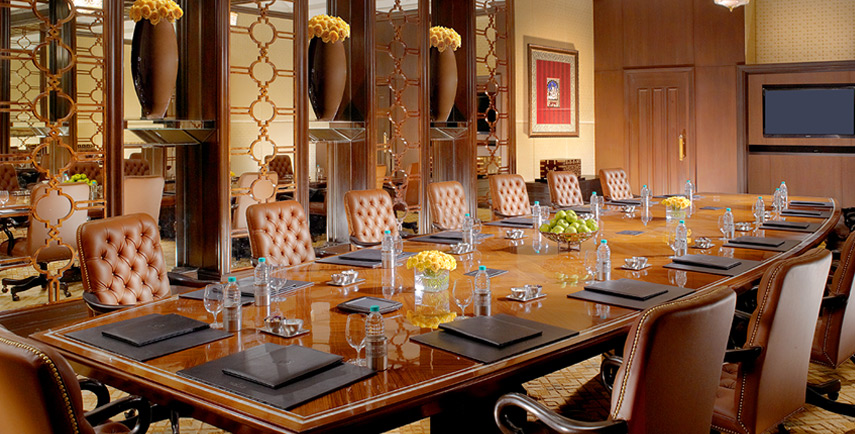 If you have enjoyed our journey through India's top palace hotels, check out our guide to some of Dubai's best venues too