Bring the Rainbow Into Your Wedding Day
Pure, elegant and timeless. White is the colour that most of us associate with weddings. But for those who want to go beyond tradition – a rainbow of colours can form your wedding colour scheme. Uplifting, romantic, relaxing or inspiring. Colour has the ability to set mood and delight your guests so don't shy away from it.  A rainbow has also taken on new significance in the last few months. The period of coronavirus lockdown has galvanised huge support for the NHS. A rainbow the symbol of hope and thanks.  So, for many couples, embracing a rainbow inspired wedding theme in the design of their big day is also a sign of appreciation and positivity for the future.
Remember, colour also offers an opportunity to showcase your personality. Plus, there are a multitude of ways to bring different colours into your day.  So, whether it's rich ruby red, or a sophisticated deep blue, the TLC team has some colourful suggestions on how you to best incorporate a rainbow inspired wedding theme your special day.
RED
Firstly, a rainbow inspired wedding theme wouldn't be complete without red. it is the colour of love, passion and strength. Therefore, it's no surprise that it's also a popular choice for wedding colour palettes. They say the way to a loved one's heart is often through their stomach. As such, one fabulous way to incorporate this romantic hue into your wedding day is by integrating it within the food and drinks you serve. A traditional red pepper and tomato soup is a 'souper' starter. Or pull in a rustic and flavourful tomato-based pasta dish for a main course to remember. To finish, create a show-stopping dessert table filled with a feast of 'rouge' delicacies, ranging from red velvet cakes with a smooth buttercream, to mini raspberry cheesecakes decorated with a berry coulis and an array of fresh berries.
Wash it all down with a signature cocktail featuring a pop of red such as a the Lillet Rosé take on the Hugo with lemon tonic, Elderflower liqueur and floating raspberries. If you prefer to keep it simple a splash of cranberry juice added to your favourite champagne garnished with berries is a refreshing crowd-pleasing. Or offer a classic ruby red Pinot Noir with dinner for guests to enjoy!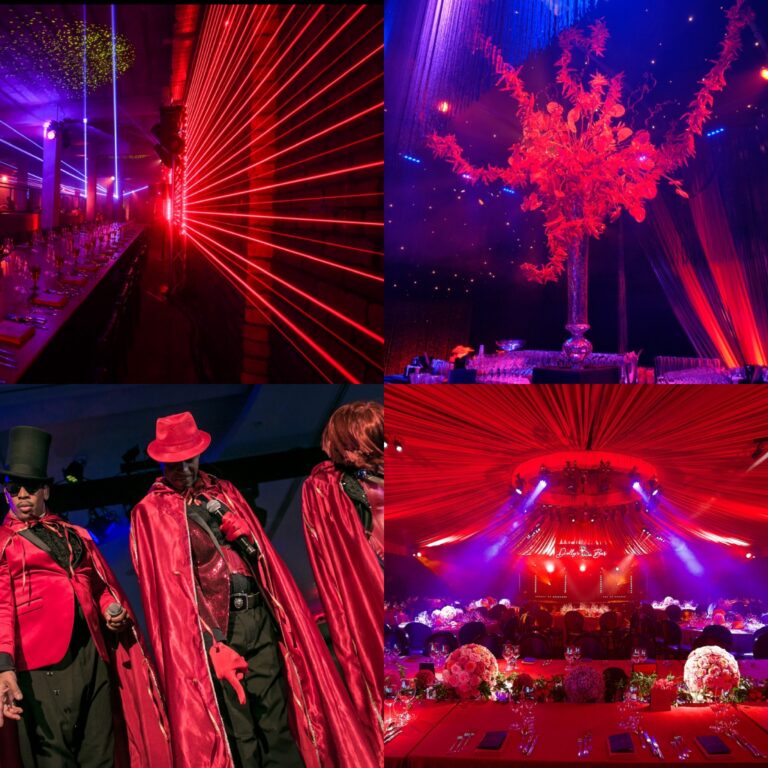 YELLOW
Summer is here. Cue hazy days and brightly accented weddings that spread pure joy. If happiness were a colour, it'd be a yellow, so bringing the sunniest of hues into your wedding décor is especially apt.
Yellow gives the perfect pop of colour to a neutral palette and can lend an uplifting ambiance to the event. Use yellow as an accent shade by layering up the table with gorgeous yellow-edged charger plates and matching crockery. Add a pale, yellow napkin and gold cutlery to complement, then complete the table centres by adding lemons and peonies for a fresh summery look.
If you are feeling brave why not drape the table with a beautiful yellow tablecloth and fill it with yellow candles to create the perfect atmosphere for a daytime fete. A forsythia and witch-hazel arch will act as the perfect top table backdrop or a gorgeous photo opportunity for guests to enjoy.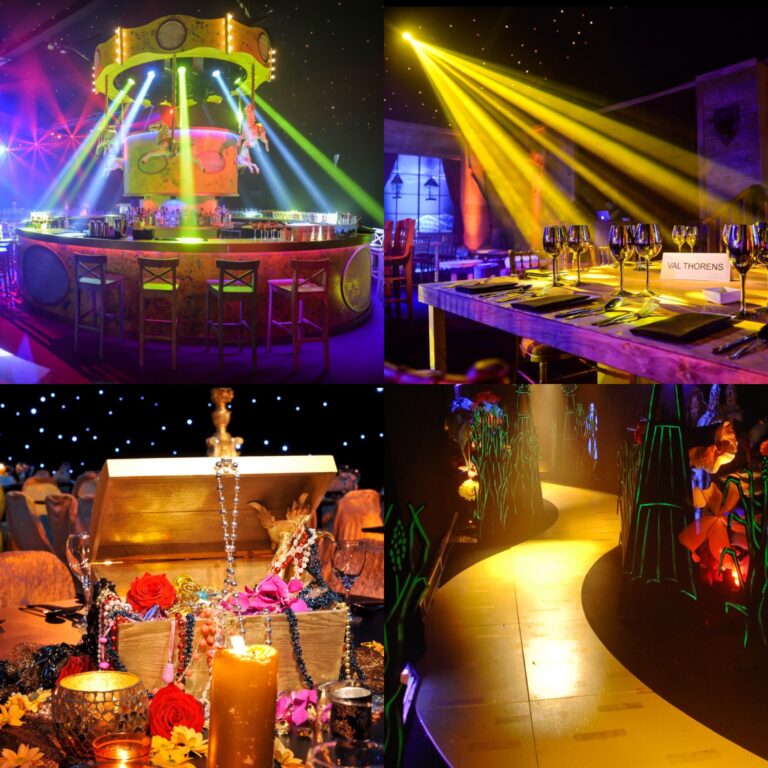 GREEN
Green is a stunning colour for a wedding. Perfect as either as an accent or dominant shade. A calming hue that evokes a sense of peace and nature. Consequently, t's perfect for a romantic celebration. Couples interested in a subtle use of green may want to consider wedding locations that provide a lush, natural green backdrop that provides a dramatic contrast in wedding photos. Popular locations include botanical gardens with low, verdant trees such as trailing oaks or weeping willows. Private estates with immaculately manicured lawns and hedge mazes. Or golf courses – which comprise of acres of green land. An abundance of foliage can be very easily be incorporated into dramatic room decor to carry the theme through.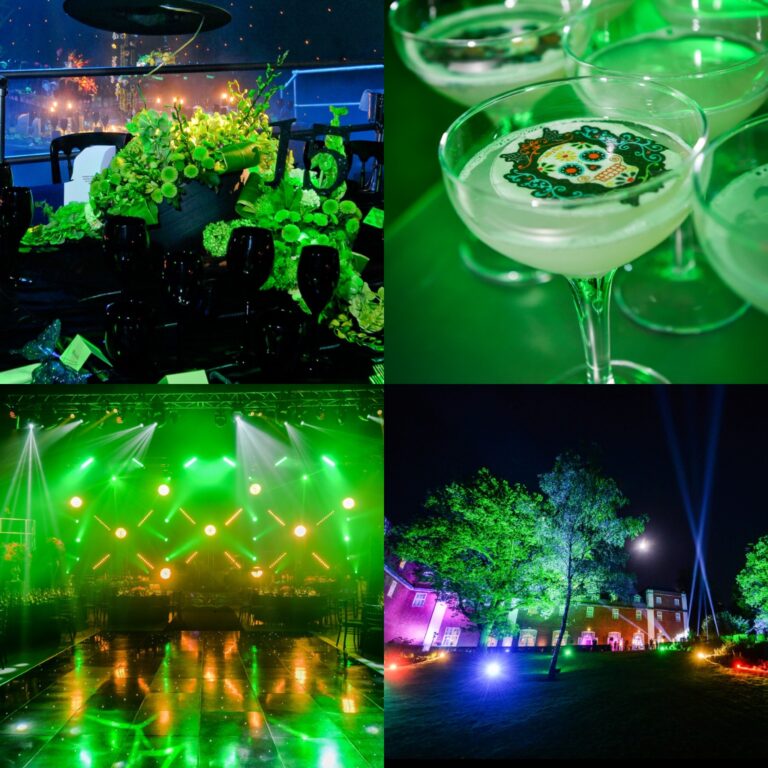 ORANGE
With a huge variety of shades ranging from terracotta and cantaloupe to rust or tangerine, it's no wonder orange is having a moment as a wedding colour right now.  It's a colour that's surprisingly complementary to many different wedding themes.  It often pairs well with different textures.
Flowers are one of the best ways to showcase your wedding colours. Luckily nature is on your side, offering a cascade of brightly coloured orange blooms to choose from. A hand-tied bouquet of roses, anemones and thistles will offset an autumn wedding beautifully. For the bohemian bride, combine a mixture of peach garden roses, Vanda orchids, carnations and ranunculi's in subtle shades.  Accents like spiral eucalyptus, astilbe and pink flowers can create a stunning table centrepiece.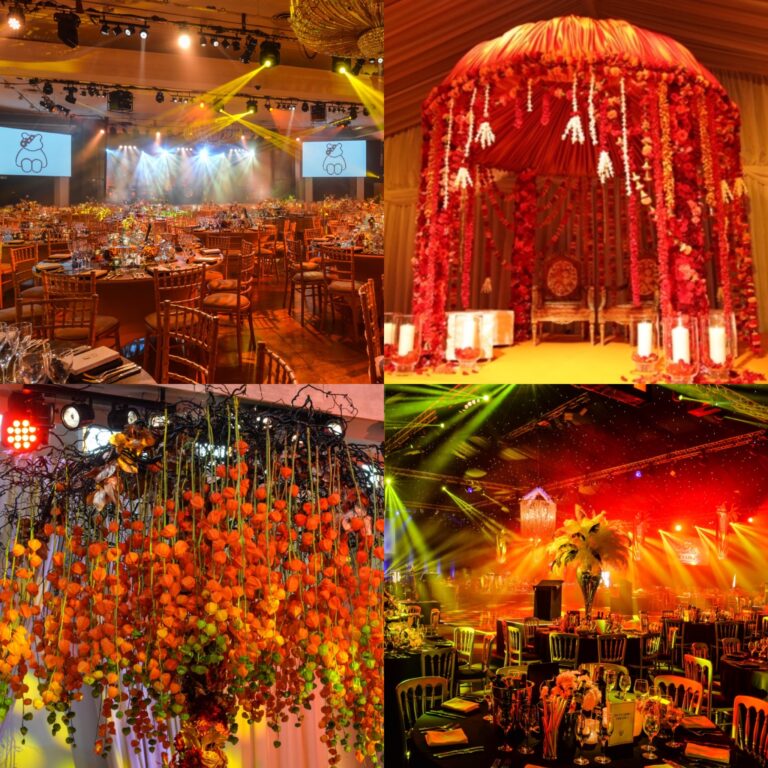 PURPLE
A perfect way to include purple into your wedding day is by wearing it, thanks to the array of shades that will complement the bride and groom's traditional attire. Amethyst, violet and plum look lovely all year-round. Whereas aubergine, maroon and merlot shades will wow in the autumn or for winter weddings.
Brides can shine bright in amethyst jewellery or choose a dress with purple embellishment to accent their look. A purple stone in your wedding ring is a gorgeous way to remember the colour scheme of the wedding.
Purple is one of the most popular colours for bridesmaid dresses. It's a regal hue that works on all skin tones and is flattering year-round. Choose contrasting tones for added drama. A palette of dark plum bridesmaid dresses mingled amongst lighter lavender shades will curate a look that is rich and dramatic. If you want a more symmetrical effect with real impact, then have your bridesmaids wear identical floor length dresses in a vivid ultra-violet shade. Not forgetting the men. They can don ties, bow ties, pocket squares and buttonholes in different shades of purple to match their significant others without sacrificing the look of a classic suit.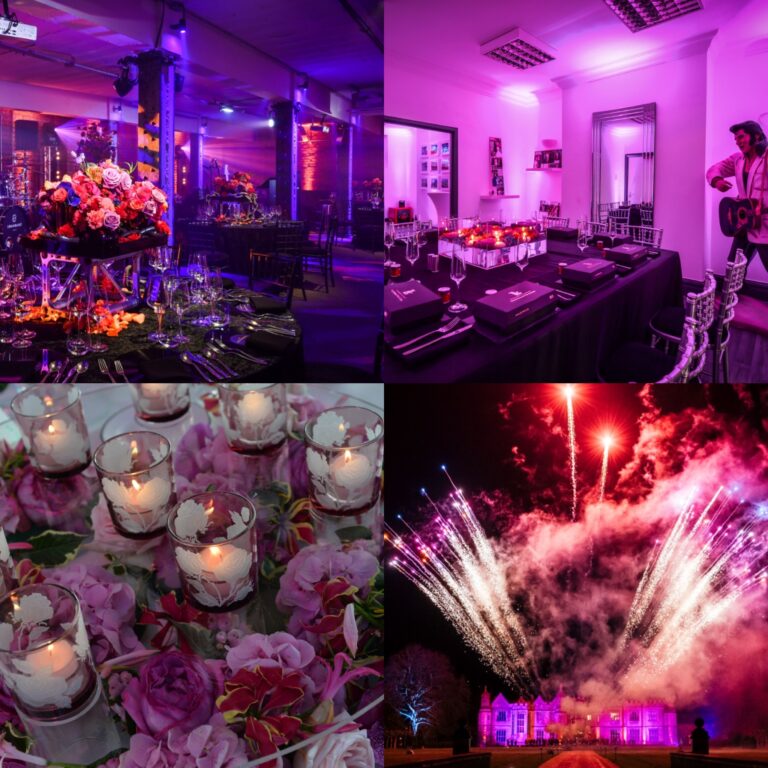 BLUE
Finally, is "something old, something new, something borrowed, something blue." The old English rhyme has been inspiring brides to incorporate vintage details and blue-hued accessories into their wedding day for years. If you're feeling blue as a colour scheme for your wedding, then a Winter Wonderland wedding is one of the most dramatic ways to do this. Embrace the beautiful colours and décor, elevated with an element of fantasy and drama. Set the scene for a sophisticated day when you send out the invitations by using a midnight blue card and foil the text in silver. Continue the theme by investing in draping and dramatic lighting. You can play on the colour palette by combining delicate baby blue, shades of grey and silver, periwinkle, navy blue and white to create a dazzling backdrop.
If you love colour and the idea of a rainbow inspired wedding theme, but you're unsure how to bring it into your wedding day, get in touch with the TLC team to see how we can help.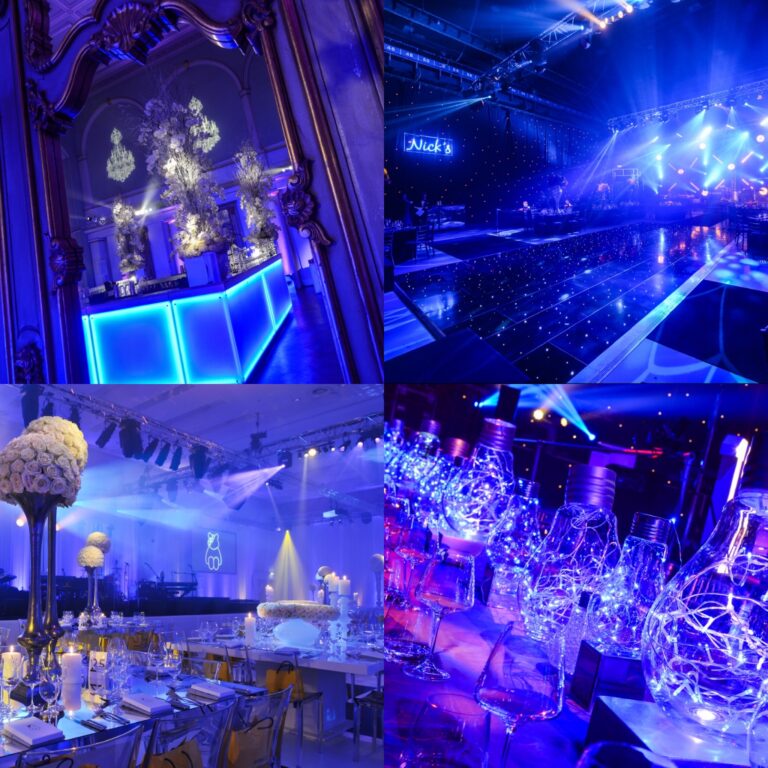 AFTER THE RAIN
Wedding favours are a tradition that has been updated by many modern couples.  If you want to weave a rainbow inspired wedding theme into this element of the big day, offer one of these Teejunkie t-shirts for guests.  With profits donated to the NHS, it's a thoughtful and fun favour, https://teejunkie.com/products/childrens-white-staysafe-t-shirt
For more wedding design ideas, take a look at this post on amazing ways to use wedding flowers.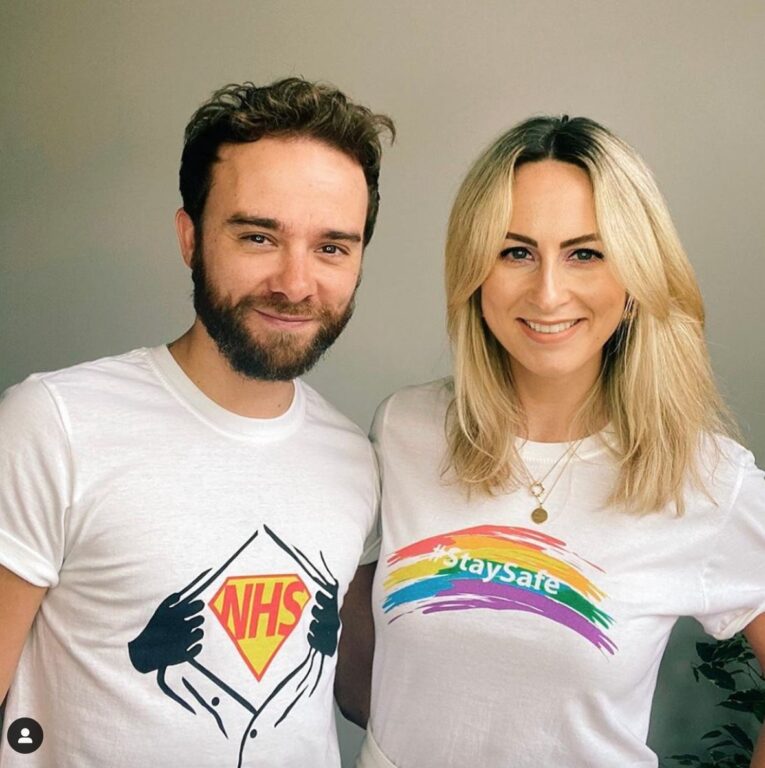 DRINK IN THE COLOUR
Importantly, inspiration comes in all aspects of the big day. So, this Rainbow Cocktail is a colourful addition to your drinks' reception.  Consequently, we always recommend you test the cocktails in advance (there's the excuse you needed), so here's how to make one at home:
Ingredients

1/2 oz dark Creme de Cacao

1/2 oz Creme de Violette

1/2 oz yellow Chartreuse

1/2 oz Maraschino Liqueur

1/2 oz Benedictine

1/2 oz green Chartreuse

1/2 oz Cognac

Instructions

Start by pouring the Creme de Cacao into a pousse-cafe glass. Follow by pouring each of the other ingredients, in the order given above, one at a time in layers. Pour gently to avoid colours mixing.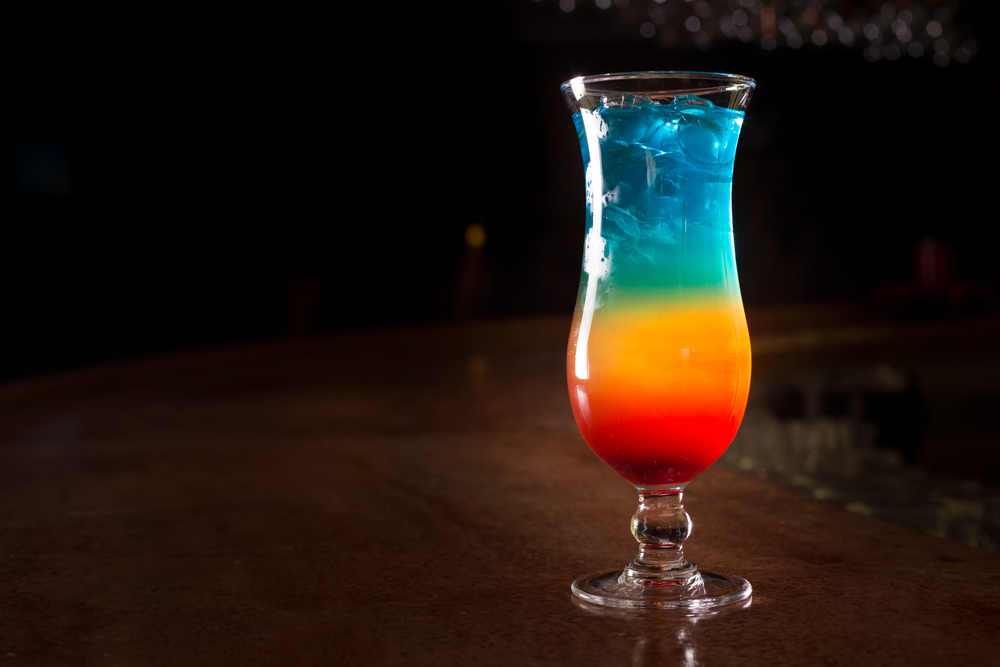 OUR FRIENDS ADVICE
Lastly, and if our rainbow cocktail wasn't enough for your rainbow inspired wedding theme, here's cocktails to suit individual colour themes https://www.thrillist.com/entertaining/rainbow-cocktails-alcoholic-drinks These will blend perfectly into your chosen colour palette – and taste divine!
Share the rainbow!