Tips for planning an Easter picnic brunch
Hip hop hurray! Spring is here and what better way to enjoy the warmer weather than with a picnic party. And with Easter providing us with a long bank holiday weekend, it is the ideal time to gather friends and family for a picnic party. Here's our tips for planning an Easter picnic brunch to get you started:
Decorating the outdoors
Don't be fooled, planning the perfect picnic party needs as much attention to detail as an indoor brunch. Picnic blankets are fine for little-ones or spontaneous outings. But if you're inviting guests for an Easter brunch, you need to clean up the garden furniture and make sure you have somewhere comfortable for them to sit. Brightly coloured bean-bags on a large picnic blanket make for a more relaxed seating area, perfect for kids.
When choosing accessories, pastel shades such as pink, baby blue, mint or pale green and lemon are a good choice. They combine well to create a fresh colour scheme for Spring and have a range of floral options to suit. For inexpensive decor, you can also use these colours in Easter bunting and balloons to give the event a festive party feel.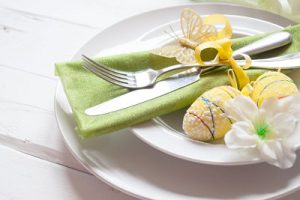 Table's set
Nothing looks more appealing than a crisp table cloth and fresh flowers on a bright spring morning. It is here where you can really add some personality to your brunch. Try bunny napkin folding for a family or children's occasion.  For a more adult celebration, add a splash of style with a series of small vases of colourful tulips lining the table.  In between, use pretty holders (such a vintage cake stands) filled with colourful porcelain Easter eggs. 
Or go for one long , low trough to run down the centre of the table.  This can be rustic wood or metal. or made of contemporary Perspex. Create a magical garden inside with a base of turf, then adding flowers to dress.  Of simply fill the trough with a mixture of spring flowers or a display of planted daffodils.  Eclectic tastes? Mix potted daffodils and tulips planted in tea pots, with pretty egg cups filled with painted wooden eggs. The different heights, shapes and textures work well to achieve a 'no fuss' look.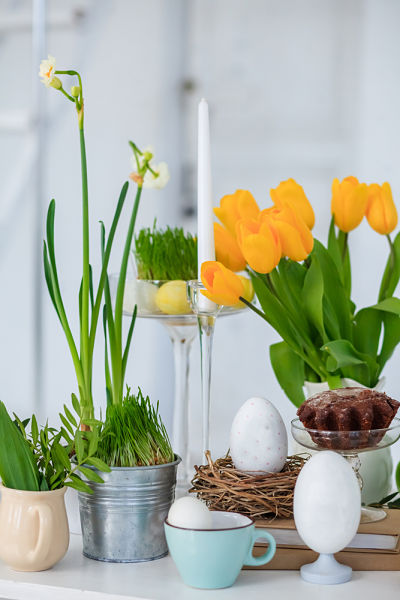 For chocolate lovers, place a miniature basket of chocolate eggs on each place as a gift. Add a tag, and it does double duty as a name card.  Or use an iced Easter bunny shaped biscuit as the place marker.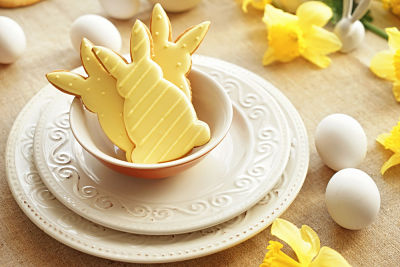 Plastic and paper plates are fine. But for me, when it comes to cutlery, you should go with the real thing.  Lovely silverware on each place is timeless and elegant.  Add some coloured glassware to reflect your colour theme, and the table will be simple but stylish – the perfect combination for a brunch.
RELATED TOPIC:  UK's Top 5 Picnic Experiences
Drinks are served
The Easter brunch is so anticipated because it gives us a taste of what's to come in summer. Nothing says this more than home-made lemonade. For little-ones this is a fantastic opportunity to get them involved, not only in making the thirst-quenching juice, but also in serving it. A lemonade or soft-drink stall also provides an additional space to decorate with your party theme and colours.
For younger children juice cartons decorated as Easter bunnies are sure to bring a smile. While for grown-ups, cucumber water or elderflower gin make good choices for their fresh, delicate flavours.  Just remember to be creative in presentation.  The lemonade can be served in jam jars with a straw. Put the gin in tin cups for a vintage vibe.  Think outside the glass!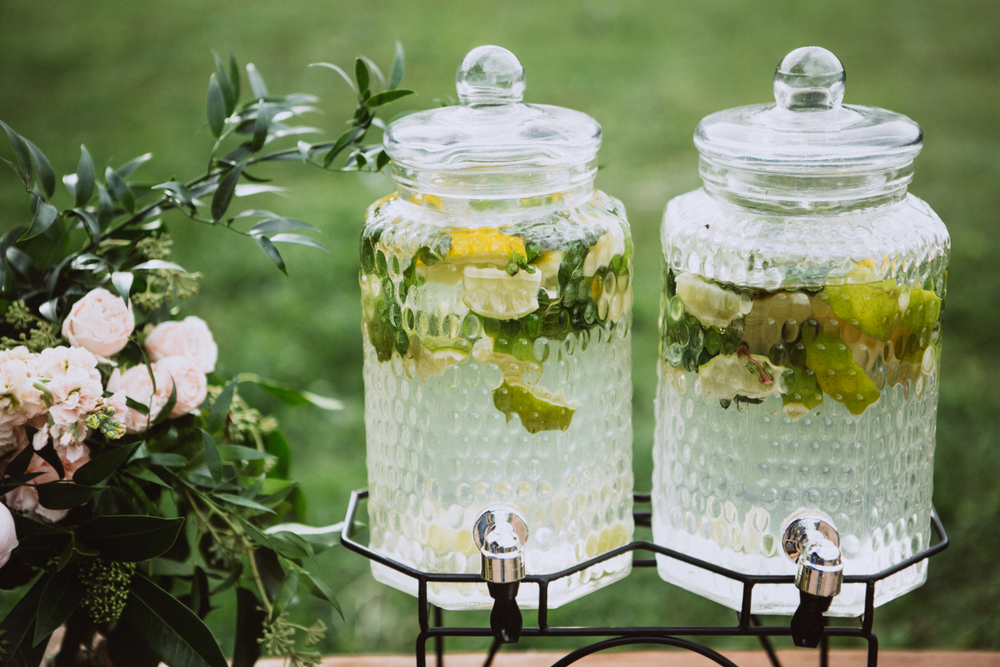 Al fresco dining:
A picnic isn't a picnic without the food, so what to serve must be top of the planning list. A successful picnic feels casual and relaxed, but to create that atmosphere takes time and planning so hot food needs to stay hot and cold food keeps cold. Sounds straight forward, but if you don't plan how you are going to serve your food, things can easily go wrong and the last thing you want is for any guest to go down with food poisoning.
Ham is a brilliant picnic staple because it can be sliced hot or cold and works well with potato and bean salads for a tasty mid-morning brunch. For non-meat eaters Jamie Oliver's Vegan mushroom, chestnut and cranberry tart makes an excellent alternative. For those who are looking for finger food only, home-made sausage rolls are a favourite filler, and again Jamie Oliver has a good choice alternative in his Vegan Mushroom rolls.  
A brunch is not a brunch without pancakes!  Topped with the kids favourite chocolate and banana, or add smoked bacon and maple syrup for a north American twist.  Fruits and berries with a blob of crème fraiche is also a classic. I love to serve smoked haddock kedgeree and smoked salmon with bagles. Something for everyone.
One other option….try miniature picnic baskets for two!  Filled with chilled goodies to share and a bottle of fizz. Perfect.
Sweet treats:
Our tips for planning an Easter picnic brunch wouldn't be complete without including the sweeter side of the catering. This is where the real fun starts. Sticking with theme of the season small character cut-outs of rabbits and chicks can be used on fruits such as melon and pineapple to create cute, healthy bite-sized treats for little ones. For grown-ups, berry cups with a mixture of strawberry, raspberry, blueberry and blackberry, look both colourful and sophisticated. An Easter cake is a must but save the chocolate and colourful sweet treats for the Easter Egg hunt, so children can delight in coming back with a picnic-basket full of goodies. And for a stylish treat, opt for coloured macaroons. Best served with a chilled glass of Champagne.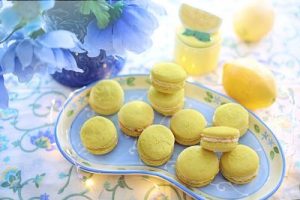 Fun and games
An Easter Egg hunt is still the main event for little-ones, and there are lots of ways to make this fun and decorative. But you may also want to expand the theme with a craft table for egg painting and making Easter baskets. If you want to hire an entertainer, balloonists are a great choice for outdoor Easter fun. And there are plenty of ways to turn the Easter theme onto popular traditional games, such as pin the tail on the Easter Bunny, having an Easter Egg balloon piñata, and a colourful competition for all ages to guess how many jelly beans are in the sweetie jar.
For a more adult occasion, I love music outdoors.  Anything goes. A one man band to a contemporary violin quartet.  Jazz works well alongside acoustic guitarists. Choose what you love and something relaxing – it will suit the brunch setting and outdoor vibe.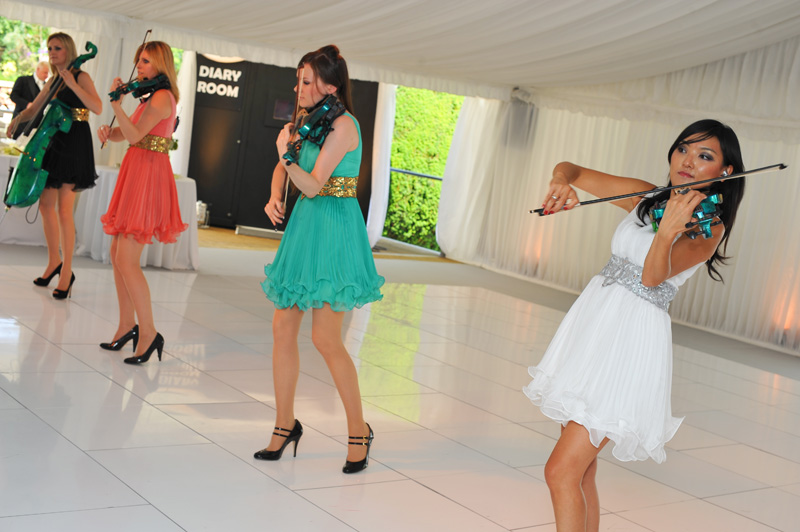 Follow our tips for planning an Easter picnic brunch for all the family, and your party is sure to be a huge success