Step outside. Warm summer weather and the added benefits of being outdoors in the fresh air, mean that Al Fresco dining spaces are attracting people from far and wide. Any venue worth its salt has invested in primping, preening and upgrading roof gardens or dining terraces. Great news for diners who are spoilt for choice when it comes to the UK's best outdoor dining venues. TLC's expert event planners have worked with exclusive venues that offer dining terraces for summer.  Here they share their favourite choices, so that everyone can make the most of the sunshine and dining in the great outdoors.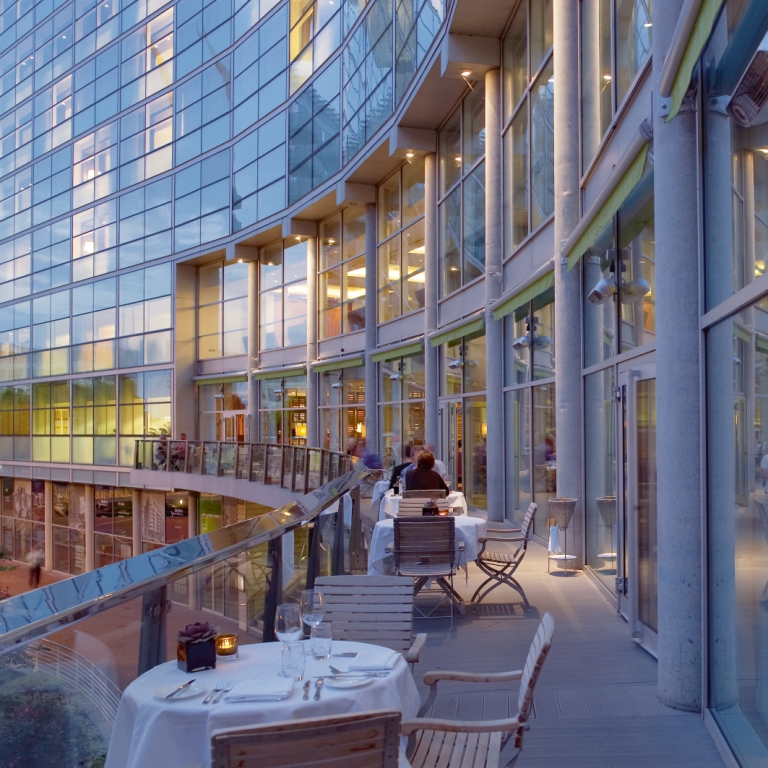 SAN CARLO, HALE BARNS
First in our selection of the UK's best outdoor dining venues, is a local favourite of the TLC team.  La vita e bella. Life truly is beautiful when you take time out and surround yourself with splendour. Set amid the suburbs in one of Cheshire's most desirable locations is a secret Italian garden. It brings slice of Italian Al Fresco dining to the region.
Hailed as a magical landscaped space. Reminiscent of romantic garden terrace restaurants on the Amalfi coast. Il Giardinio di Aprile (The Garden of April) at San Carlo, Hale Barns features elegant tables draped in cool white linens nestled among an abundance of verdant foliage. Built under the watchful eye of TLC's very own event management team, the dining terrace is centred around a resplendent magnolia tree in full bloom. Visitors can enjoy a selection of Italian classics and seafood specialities in the most magnificent setting.
Read more about how we transformed the space here: AMALFI GARDEN TERRACE
The Garden of April, on Hale Road in Hale Barns, is now open from 12noon 'til late seven days a week.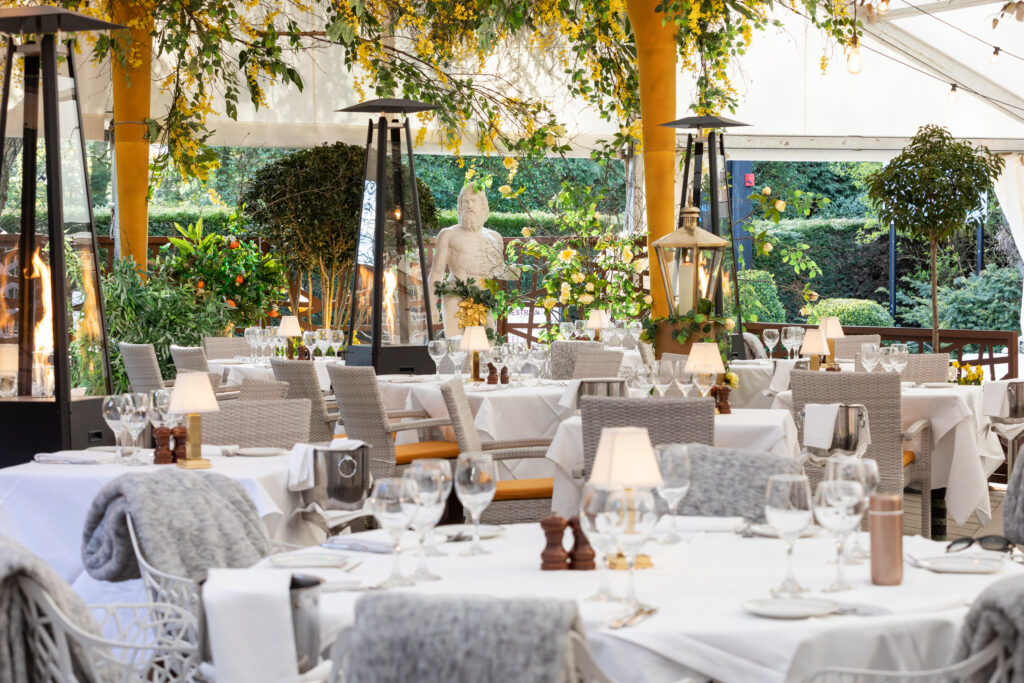 ROCKWATER, HOVE
A beachside destination with stacks of style and personality. This lovingly restored venue was created with the aim of bringing life back to the Hove seafront.  And that it has. Spectacular seaside views and some of the freshest seafood dishes around, Rockwater is a magnet to guests from far and wide. There's barely a time where you will find the venue empty. With coffee and croissants on tap from early doors and a full programme of community events throughout the calendar.
In the evening we can hardly think of a better place to be than sipping cocktails or a good vintage from the enviable wine list. And in normal times there's evening entertainment in abundance with film premieres, comedy and live music all year round.
Booking is advised. www.rockwater.uk
THE WHITE HORSE, CHESTER RACECOURSE
Starters orders. On your marks for a racecourse dining experience with a difference. At TLC we celebrate venue teams that approach outdoor dining with creativity and innovation. At The White Horse eight brightly coloured, individually decorated garden huts have been installed to increase the venue's al fresco dining capacity and ensure diners can enjoy the traditional gastropub fayre whatever the weather. Reminiscent of cheerful jockey's colours on race day, each has its own unique theme. A perfect setting to while away an afternoon in the sunshine.
Huts aside, this family-friendly space boats a vast outdoor beer garden and a maritime-themed children's playground too offering visitors plenty of choice of seating come rain or shine.
https://www.thewhitehorsechester.co.uk
MAZI, NOTTING HILL
Come together for a Greek banquet like nothing you'll have tasted before. Traditional Greek food has been reimagined on a leafy street in Notting Hill, where togetherness (a literal translation of the restaurant's name) is celebrated and revered. An apt time to visit. The courtyard is pretty as a picture in the summer with hanging lanterns and sun-dappled decking.  And the food, nothing short of spectacular.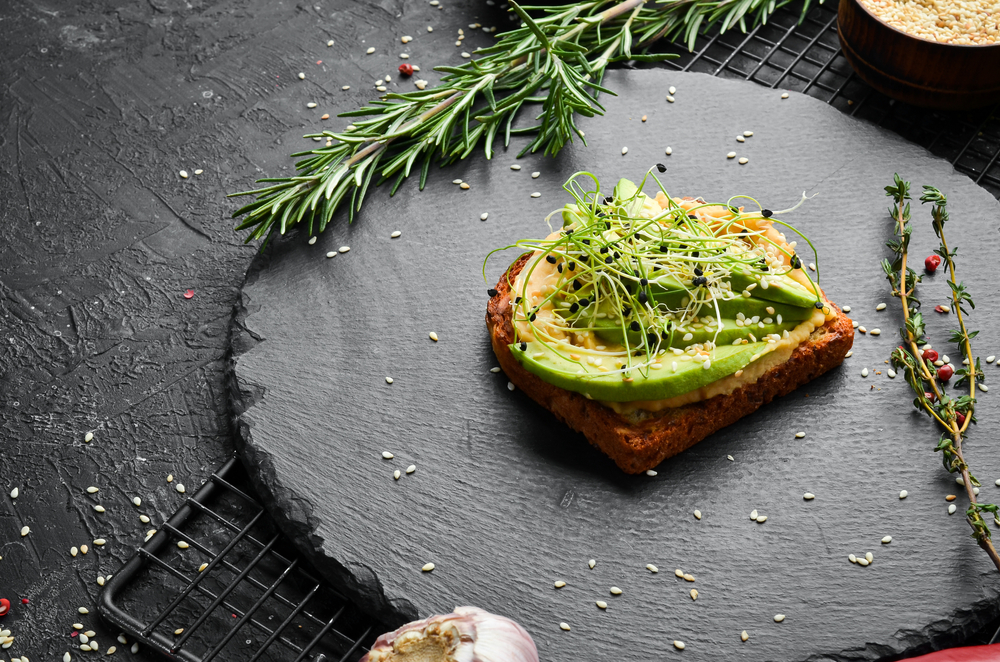 COQ D' ARGENT, BANK, LONDON
Would you like to be transported to an oasis reminiscent of the French Riviera? Panoramic views of the city greet diners who visit the terrace at Coq D'Argent to enjoy fine wines and classic French cuisine. The roof terrace and garden spans a quarter acre – no mean feat given that it is situated seven floors above London's financial district. Expect to mingle with City clientele at one of UK's best outdoor dining venues, as you experience the 'high-life' in all sense of the phrase.
OUTDOOR DINING AT HOME
Of course, not everybody is ready for 'Freedom Day' and there are plenty of people who would rather dine Al Fresco at home for the time being.  So, why not make it an extra special experience by upgrading your outdoor space. Festoon your garden with strings of twinkling pea lights and storm lanterns, to set the mood. Invest in garden furniture including bright, oversized cushions and bean bags.  Create a focal point with seating under a shady tree or on a patio terrace to capture the evening sunshine.  Add in a water feature for that high-end dining terrace feel.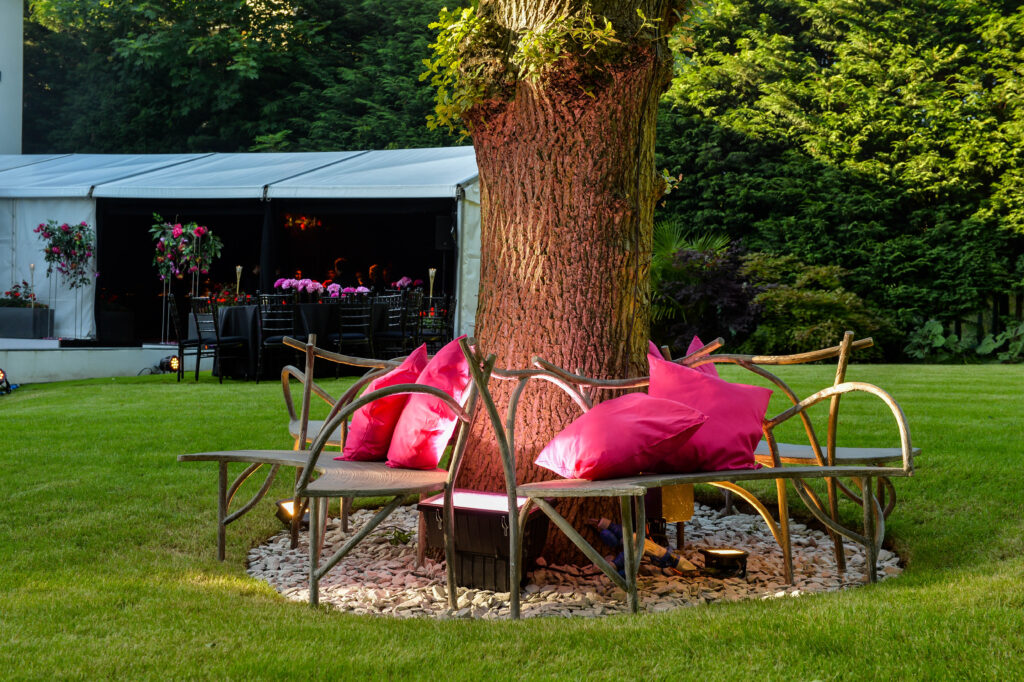 There are some gorgeous outdoor dinner plates around. We love this colourful set from John Lewis but there's really no reason you can't dress the table as you would indoors, especially if there aren't too many hard surfaces in the garden. Add flowers or potted plants for decoration and put the fizz on chill.
https://www.johnlewis.com/leon-bamboo-picnic-plates-25cm-set-of-4-assorted/p4921260?sku=238405442&s_ppc=2dx92700064364788133&tmad=c&tmcampid=2&gclid=CjwKCAjwi9-HBhACEiwAPzUhHProfwQf97F7ff536eilhuWNvu44RHm2nkFav40M3oLdevmx2EgysBoC_-wQAvD_BwE&gclsrc=aw.ds

A TASTE OF SUMMER
Want to create one of the UK's best outdoor dining venues at your own home?  Make food a focal point,. Check out some of these al fresco dining recipes from Jamie Oliver; divine! https://www.jamieoliver.com/recipes/category/occasion/alfresco/
And if you need some refreshment inspiration head over to our summer cocktails blog for inspiration: https://www.tlc-ltd.co.uk/top-5-summer-cocktails-taylor-lynn-corporation/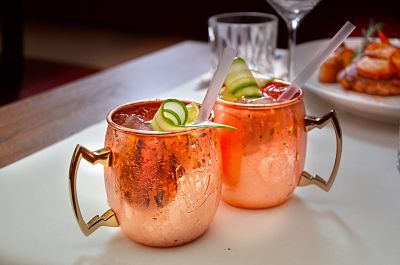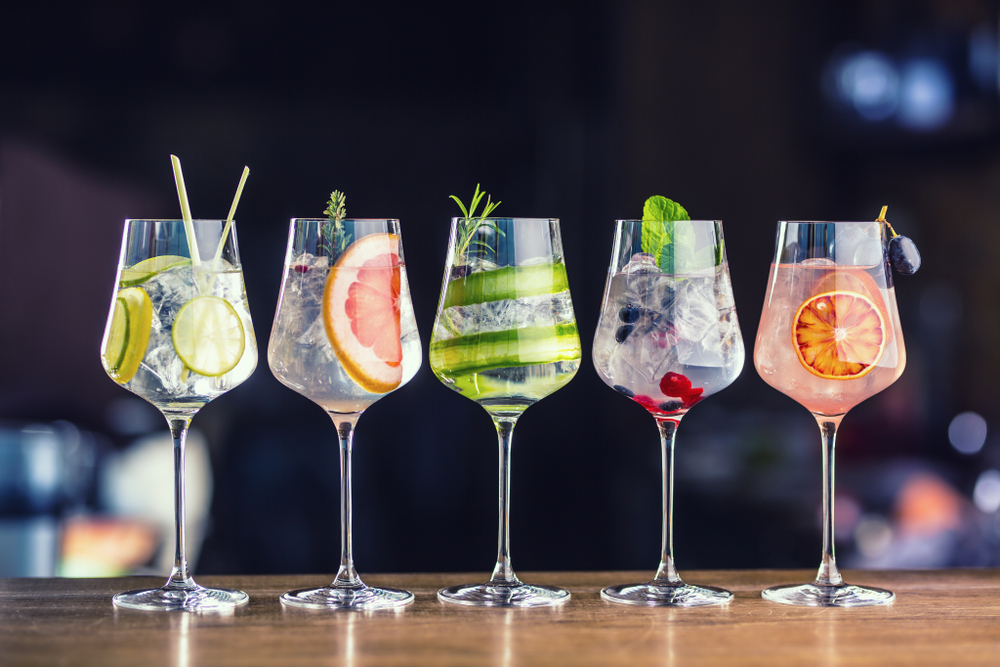 Thanks for sharing our choice of the UK's best outdoor dining venues!